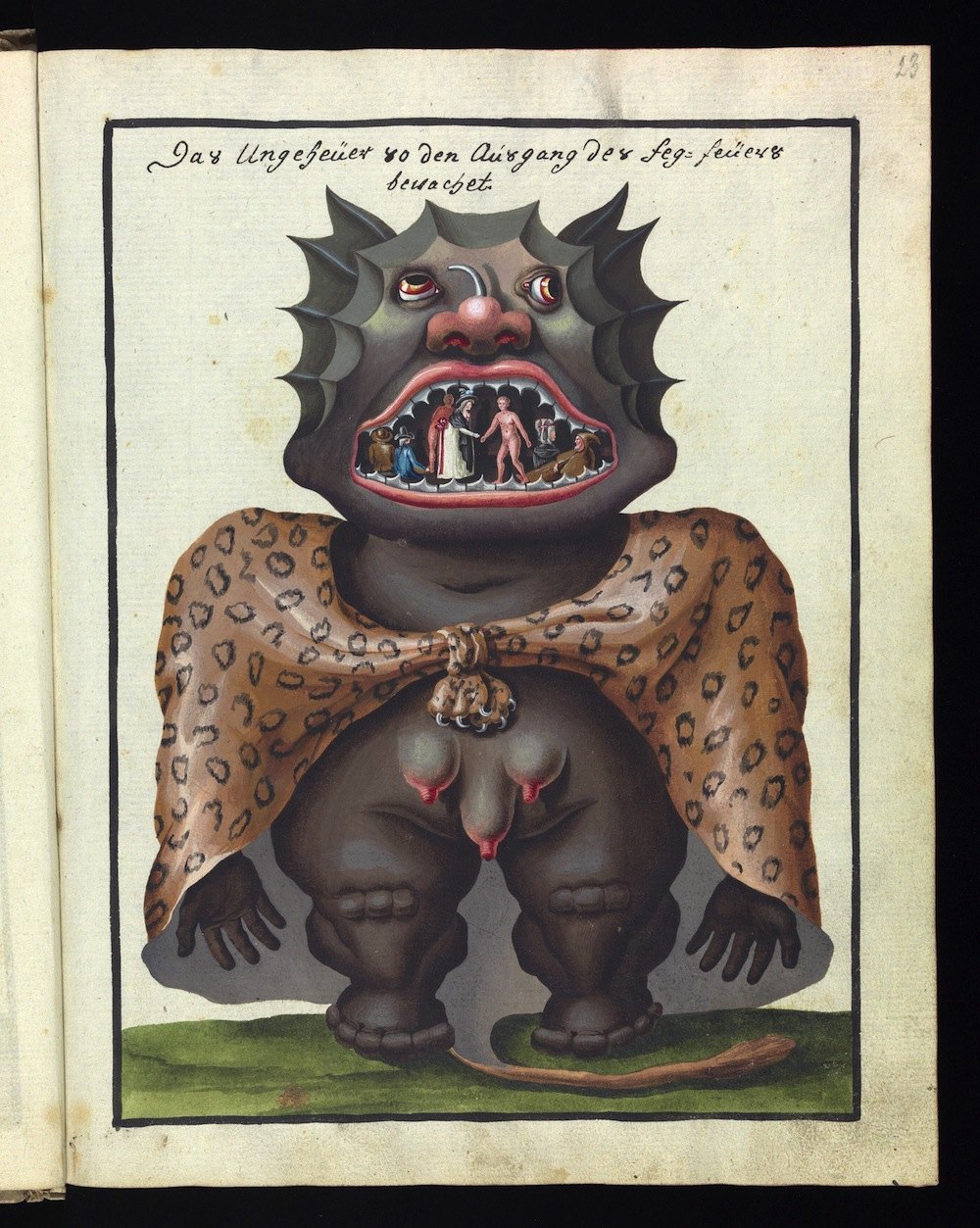 Visions of Hell, Satan and Demons according to the Compendium rarissimum totius Artis Magicae sistematisatae per celeberrimos Artis hujus Magistros. The book is dated 1775, but there are claism it was created in 1057.
The Wellcome Library descibes the book:
In German and Latin. On white, brown and grey-green paper. The title within an ornamental border in wash, with skulls, skeletons and cross-bones. Illustrated with 31 extraordinary water-colour drawings of demons, and three pages of magical and cabbalistic signs and sigils, etc. At the end the figures are in red, and part of the text is written in white on the grey-green paper.