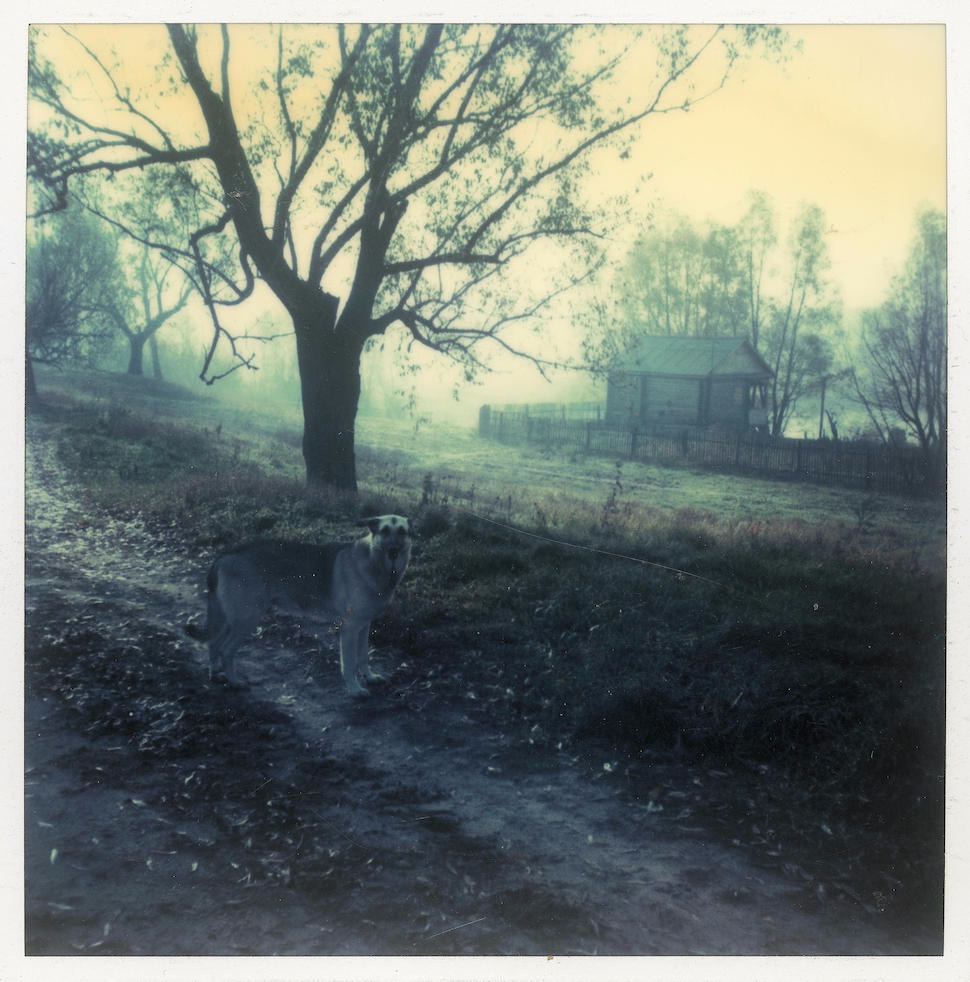 Andrei Tarkovsky (born Russia 4 April 1932 – 29 December 1986) was hailed by Swedish director Ingmar Bergrman (14 July 1918 – 30 July 2007) as "the one who invented a new language, true to the nature of film, as it captures life as a reflection, life as a dream". You see more of life's fleeting moments in Tarkovsky's polaroids, too; those splashes of time that touch something innate to us and feel spiritually significant; those things we recognise as lost as soon as they're felt. This is art and science in harmony. The Polaroid photograph is imagery in motion, from the mechanical whir as the photo slides from the machine to taking it in your fingers and maybe shaking the paper in the air to invigorate and mix the colors. "What is art?" Tarkovsky asked. "Like a declaration of love: the consciousness of our dependence on each other. A confession. An unconscious act that none the less reflects the true meaning of life – love and sacrifice."
These sublime Polaroids were taken in Russia and Italy between 1979 and 1984.
Images via. Graphicine. Polaroids by Andrei Tarkovsky from Instant Light: Tarkovsky Polaroids and Sculpting in Time.