These colour sides are of York, a city in England, and its environs. Taken in 1968, they were bought by Martin Snelling, who's collected a terrific archive of vintage photos from auctions and car boot sales.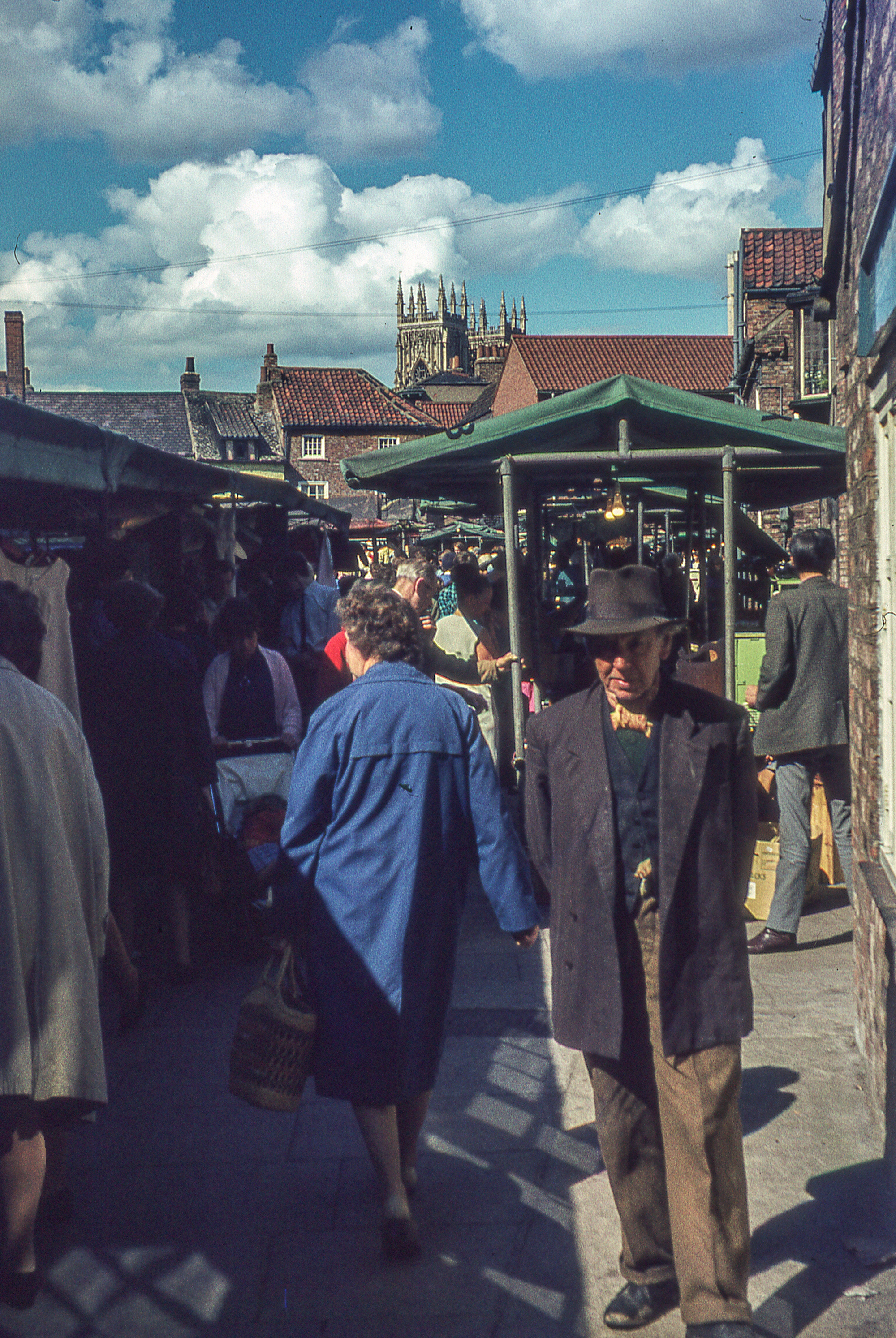 We see elephants on the village green; snapshots of a family Christmas do; ancient buildings, like the octagonal lantern-tower of about 1400 at All Saints church, High Ousegate, ruins of the Benedictine Abbey of St Mary, and the gigantic York Minster, the second-largest gothic cathedral in northern Europe (after Cologne); and people going abut their day in the city. As ever is this is you or someone you know in a photo, please get in touch…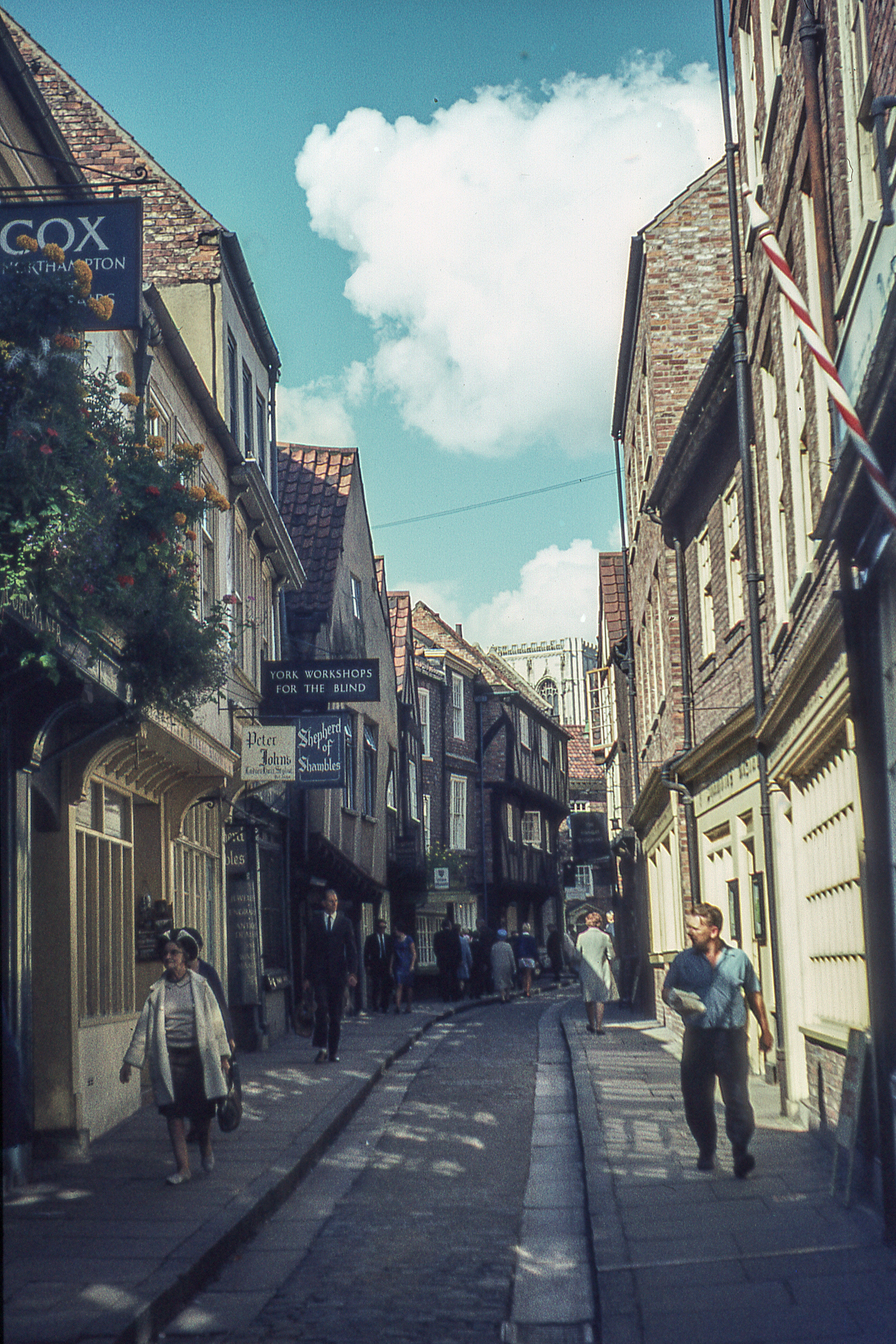 Above is a lovely photograph of The Shambles, once voted Britain's most picturesque street. This extraordinary, narrow, cobbled street is lined with overhanging wooden-framed buildings, some dating from the 15th Century – although the street was mentioned in the Doomsday Book of 1086.
The word Shambles originates from the Medieval word Shamel, which meant booth or bench. It was once also referred to as Flesshammel, a word with meaning around flesh; this is because Shambles was historically a street of butchers shops and houses. Records state that in1872 there were 26 butchers on the street. The last butcher to trade on Shambles was at number 27 of the name Dewhurst.

Livestock was slaughtered on Shambles also, the meat was served over what are now the shop window bottoms, and these were originally the Shamels.

It is also interesting to notice the way the pavements on either side of the street are raised up, this was done to create a channel which the butchers would wash away their waste through; offal and blood would gush down Shambles twice weekly.