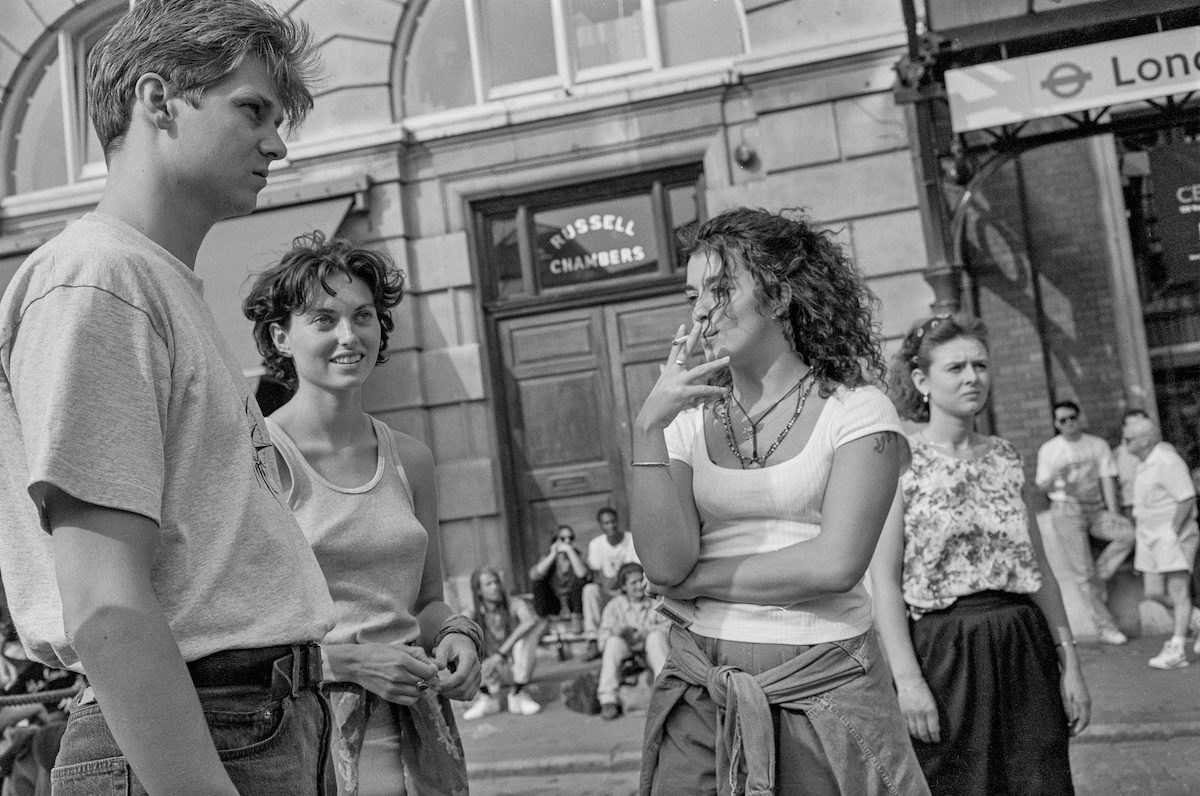 There'd been a market trading officially for almost 300 years at Covent Garden, ever since the Duke of Bedford in 1670 acquired from Charles II a charter allowing a fruit and vegetable market to take place every day except Sundays and Christmas day. In the 1960s and 70s, Covent Garden was a shabby part of the West End marked for a brutal renovation, With the high-end shops, restaurants, lively Piazza and huge Apple Store, it's difficult as it is to imagine these days.
In 1991 and 1992, Peter Marshall was in Covent Garden. If you were there, you could be in one of his pictures.
1992
All Photos courtesy of Peter Marshall.