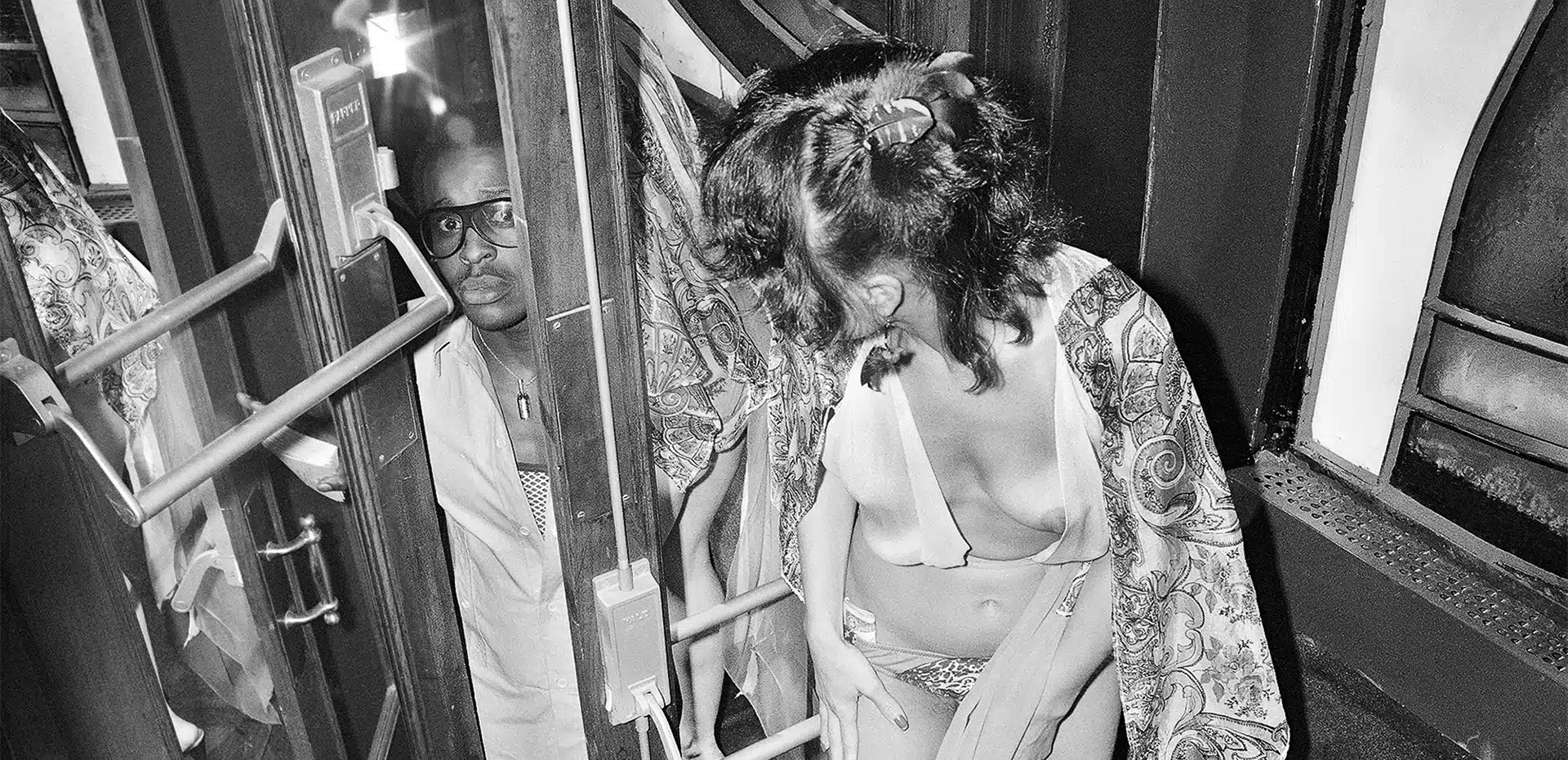 It was club night in 1970s New York City. The glitter was not all gold and there was enough white powder to send a ski bunny racing uphill.  Meryl Meisler was there to see and show us the dancers, punters, moochers and lovers exercising their constitutional right to self expression in a runway city
The club was the escape from looking your shoulder in 1970s NYC. In clubs in downtown Manhattan like Studio 54, Danceteria, Area, and Palladium, you looked up, down and all around, hanging out and sharing body fluids with strangers in places designed to look like a decent living room with sofas, favourable lighting and cushions.
Lead Image: Opening The Mirrored Door on Opening Night (with JudiJupiter), La Farfalle, NY, NY, June 1978
You can revisit the gritty, glory of 1970s and 1980s NYC through Meryl's beautiful books, all available on her website.
For more high buildings and low morals see Rob Baker's terrific book here.