YOU can buy Horror of Frankenstein playing cards, reliving the  Hammer House of Horror 1970 blood and babes fest in the comfort of your own game of Patience.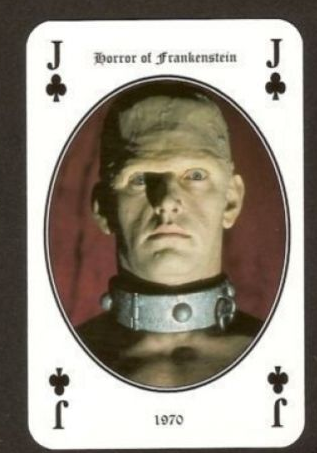 There are cards featuring the late Hammer House of Horror sex symbol Kate O'Mara and 'Green Cross Code Man' / 'Darth Vader' Dave Prowse.
The film's cast included, Dennis Price, Polanski's epic MacBeth Jon Finch, buxom babe Veronica Carlson but not the great Peter Cushing.
The Horror of Frankenstein was Hammer Film's seventh Frankenstein movie. It was the first not to star Peter Cushing playing the good Dr Frankenstein.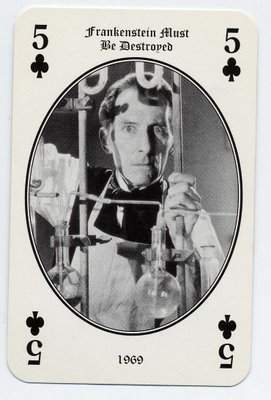 The eponymous Baron Victor Frankenstein was played by Ralph Bates.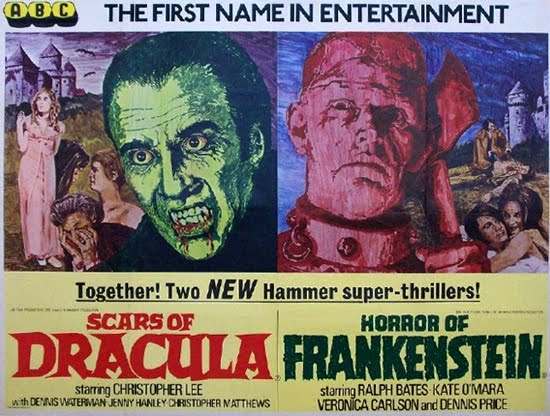 With Bates at the helm, Hammer could live up the film's billing as a " departure into comedy horror".
The were, of course, always the saucy wenches, played here by O'Mara.