ON May 1 1965, Liverpool FC won the FA Cup for the first time. They defeated Leeds United 2-1 at Wembley Stadium. Liverpool had an all-British line-up; but Leeds featured two frieingers: the Republic of Ireland's great Johnny Giles and South African Albert Johanneson.
Before the final, Liverpool met Ken Dodd.
Scousers took in the London air:
The pre-match tensions. One years earlier, Liverpool had won the first division league title the previous season and Leeds United had been promoted from Division 2. This season, Leeds had finished runners-up to champions Manchester United, with Liverpool in 7th. Both clubs were on the cusp of greatness. It was a tough game to call.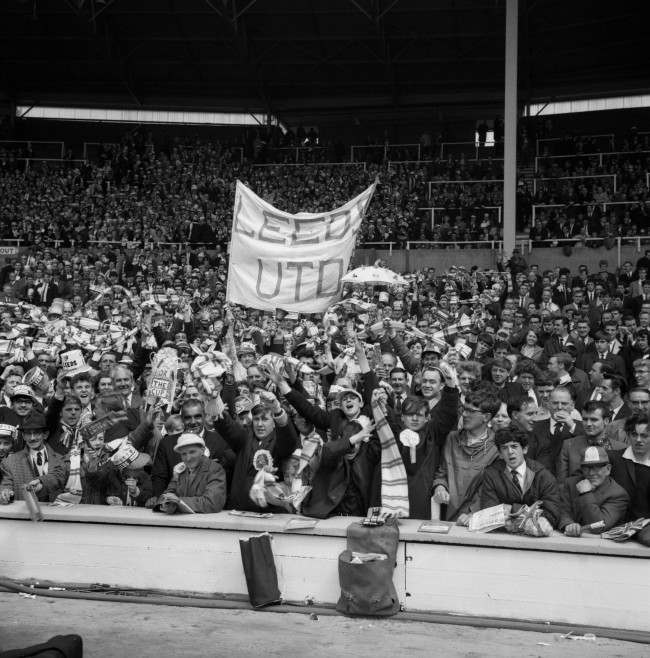 Here they come.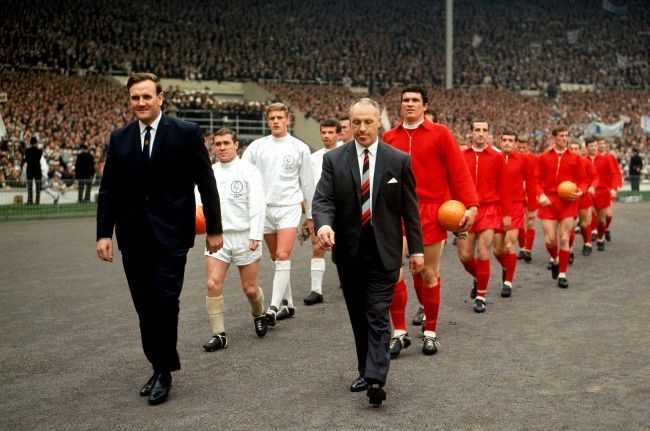 Billy Bremner – the greatest Leeds United captain of them all.
Leeds United captain Bobby Collins (r) shakes hands with Liverpool captain Ron Yeats (l), watched by referee W Clements (c). Who's your money on in a fight?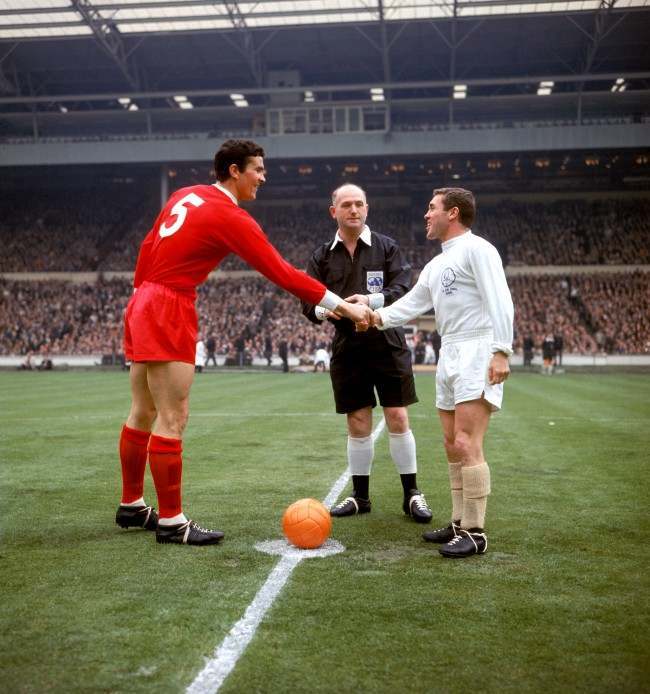 Game on:
Liverpool win. It's up the 39 steps to to meet The Queen: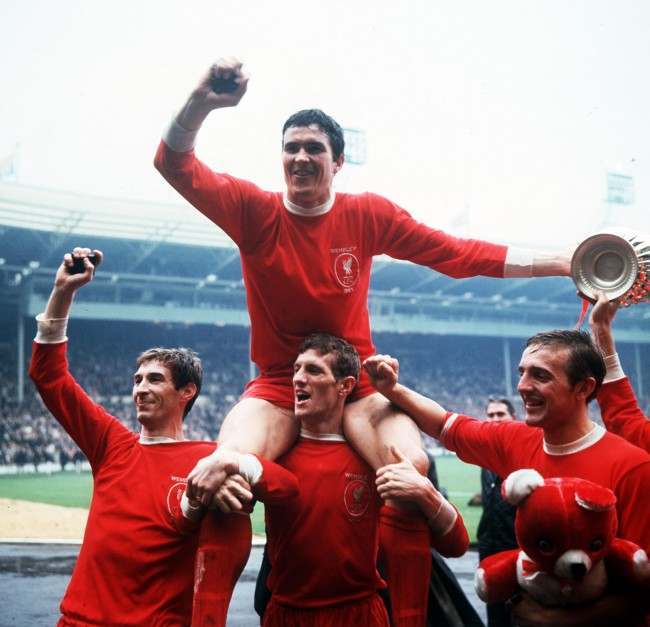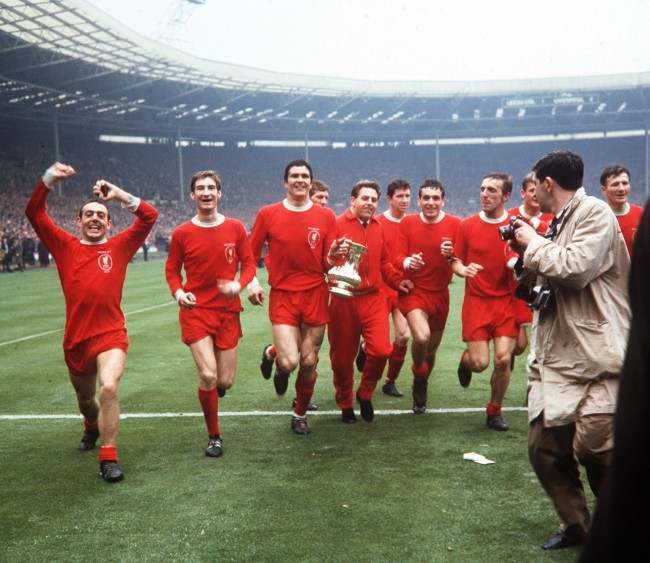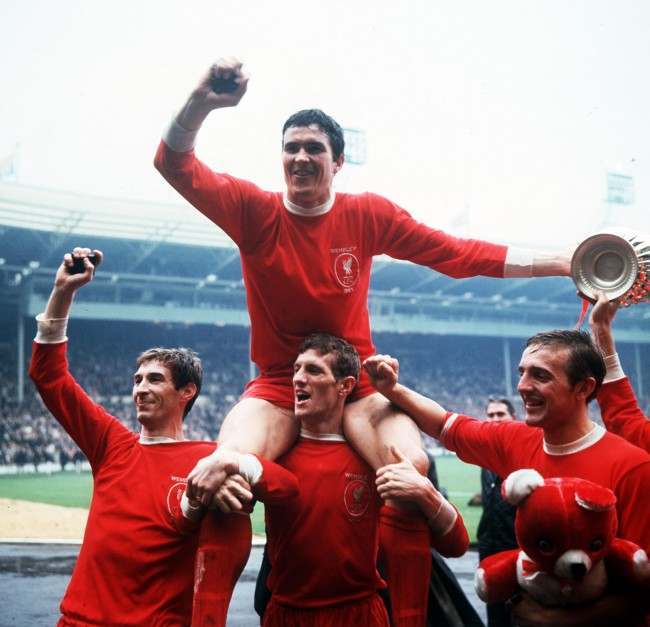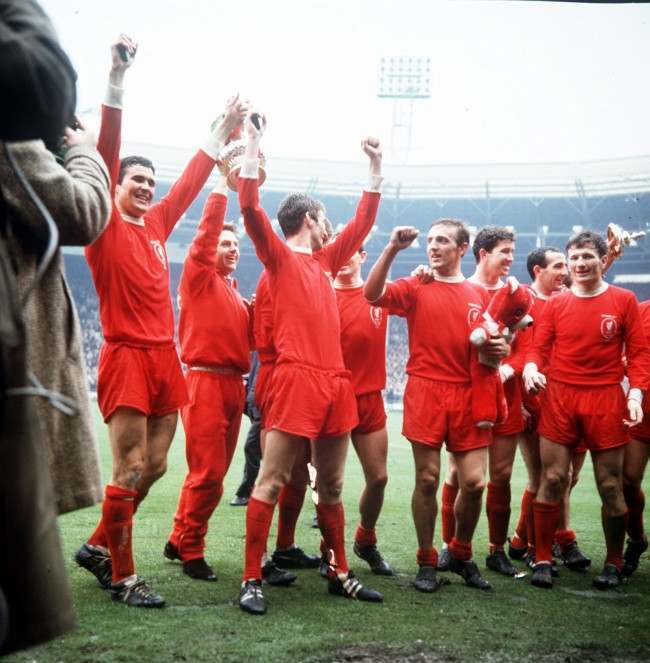 In the changing room.
And then back home: