1950s Kodachrome models.
Were you or someone you know a model at a photo show in 1954 or 1955? These found photos – in fabulous 1950s Kodachrome – were picked up at estate sales or garage sales. There are two parts. Some are dated 1955. Others are from March 1954. The photographer picked hackneyed compositions, even cutting the heads off on a number of shots. The models look uncomfortably arranged. The men lurk.
Where are these ladies now?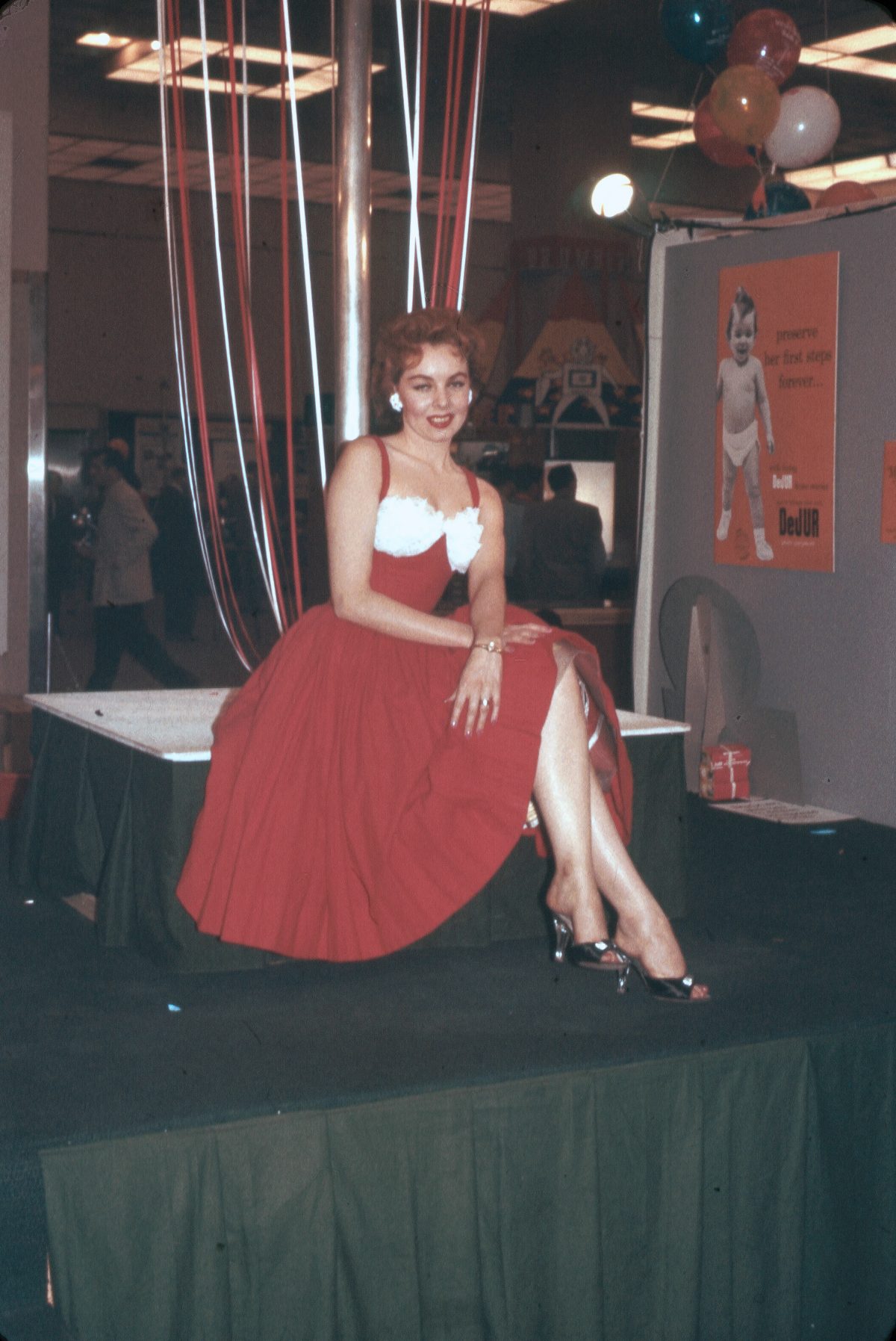 Via: Jeff4653