IN the March 18, 1922 edition of The Passing Show, the British news magazine featured a caption swap:
"BRIGHTER NEWSPAPERS – How a little innocent pleasure could be provided by an interchange of 'caption' in our picture press"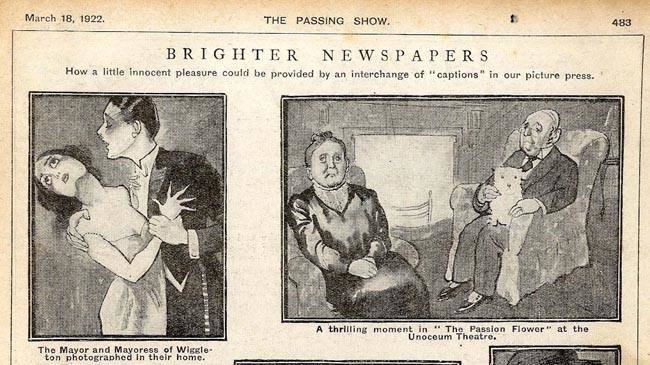 Hidden passions among the electoral elite.
Enjoying the use of the word "Hebrew" to describe a vicar. They do so love their tea.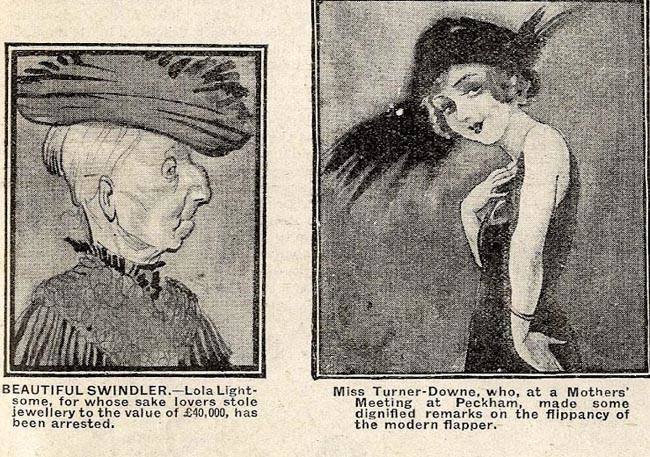 The two stories are much improved.
Guys and drolls.