STROLLING down Memory Lane on the way to Anorak Towers, we came across an old advertisement for Spangles – the sweet signifier of choice for lazy peddlers of nostalgia.
But instead of invoking it alongside Chopper bicycles and Spacehoppers, it invoked an earlier, less innocent time, when germs were everywhere, and the role of confectionary packaging wasn't simply to announce the Old English delights within, but to keep dirt out. ALL dirt. Yes, that includes you, Foreign Dirt, coming over year and contaminating our indigenous flavours.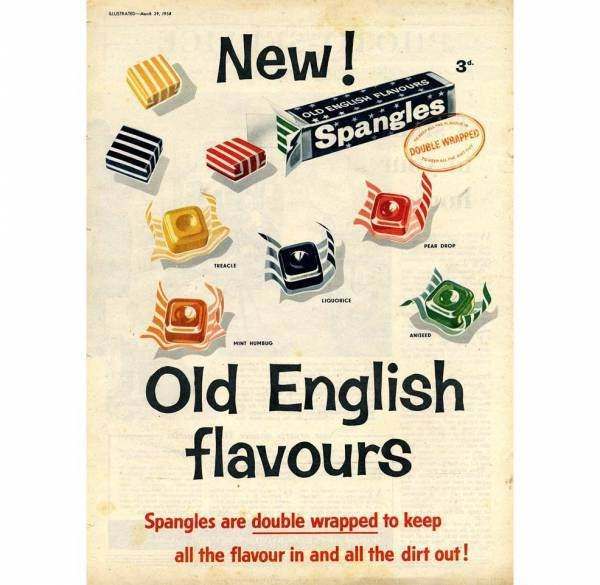 A bit of dirt might actually have improved the Spangles, which, once the coating of nostalgia is removed, are revealed as a rather horrible sickly boiled sweets.
But they pale beside some of the foreign foods of convenience and utility that have found favour, if not flavour, around the world…
We'll start by feeding the baby with a nice meaty treat…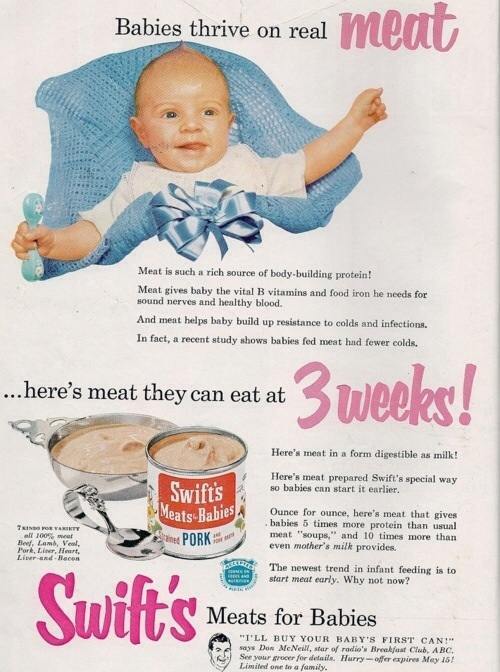 Right, now he's happy, we'll go for the trusty tinned cheeseburger.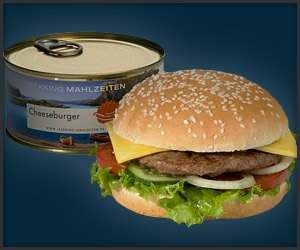 At first glance you might take this for an American take on the legendary British breakfast in a can…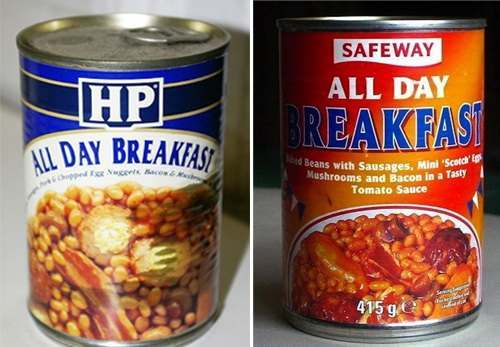 But this is an altogether less appetising proposition, and doesn't even come from America. It's Swiss – and they don't even have a city called Cheeseburg.
These guys think it's funny to mock by having a waiter serve Coke to accompany it. They presumably don't realise that the same company produce a very passable powdered red wine…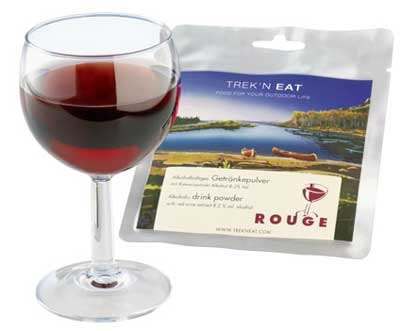 In fairness, the burger is intended as hiking food, but what's for the main course? Whole chicken in a can, of course! And this is definitely not for outdoors. This is for relishing at home during a proper American family dinner.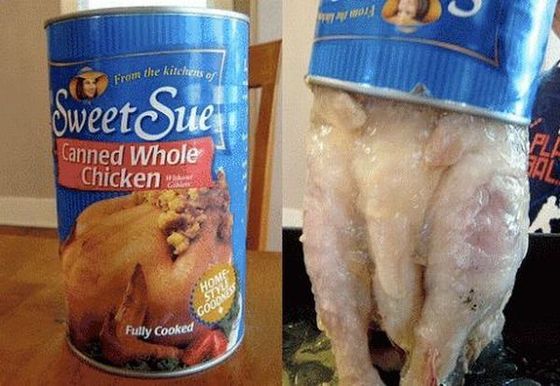 If that doesn't appeal, you might be tempted to create your own imitation fast-food, with this far-from-fast – in fact, incredibly slow and complicated, but fresh and wholesome – mini burger and fries kit from Japan…
Or, if you are in a hurry, you might want to just grab a Taiwanese sandwich. This one looks OK.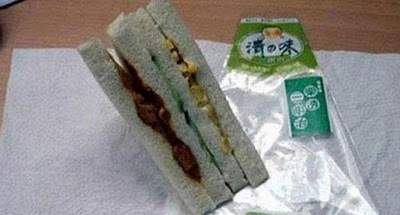 Oh. Hang on…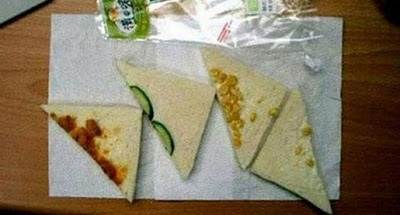 Bit stingy with the butter, there. Luckily we have a Japanese butter stick handy. It's like a Pritt stick, only butteryer.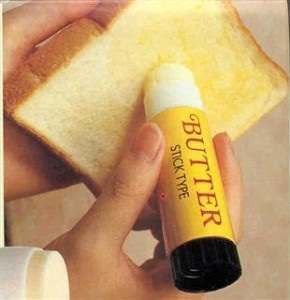 Or maybe we'll just have one of these instead.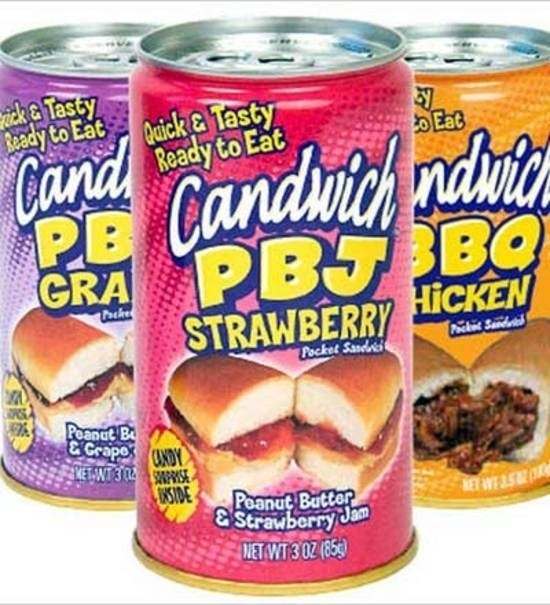 On second thoughts, maybe sweets are the best bet after all. We'll ditch the Spangles and stick to our good old-fashioned Italian-American meatball bubble gum. Yum…