10 Must-See Music Photos From The Past
 03/07/1973: (left to right) Lou Reed, Mick Jagger and David Bowie share a joke at a party at Cafe Royal thrown by David Bowie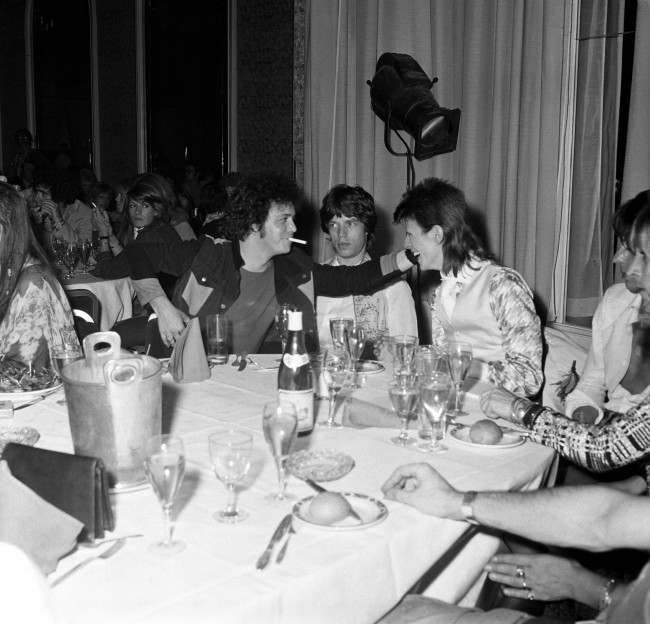 03/03/1967: British progressive rock band Pink Floyd in London. From left: Roger Water, Nick Mason, Syd Barrett, and Rick Wright.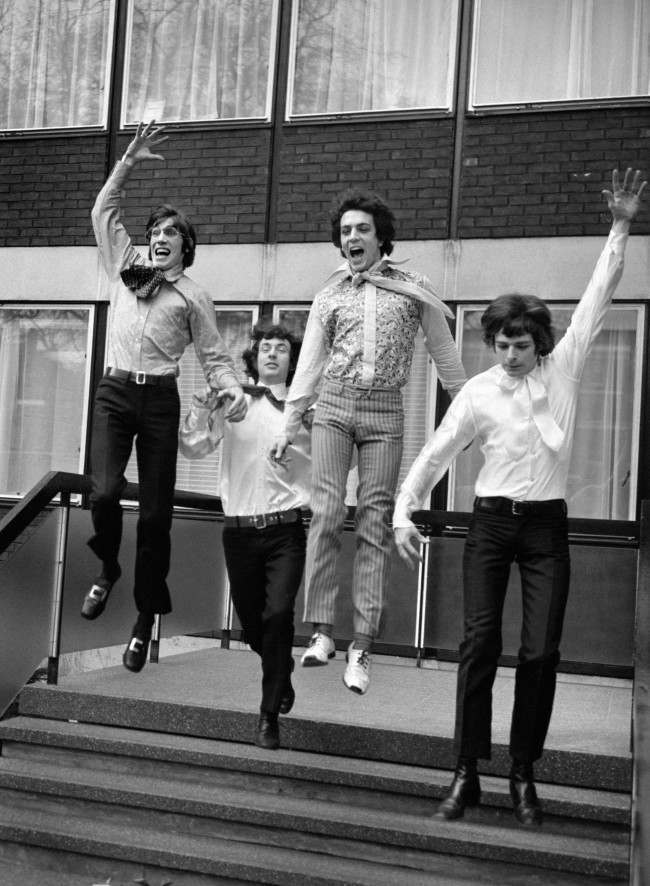 01/03/1964: George Harrison plays the fool wearing false eyes on the set of A Hard Day's Night at Twickenham Studios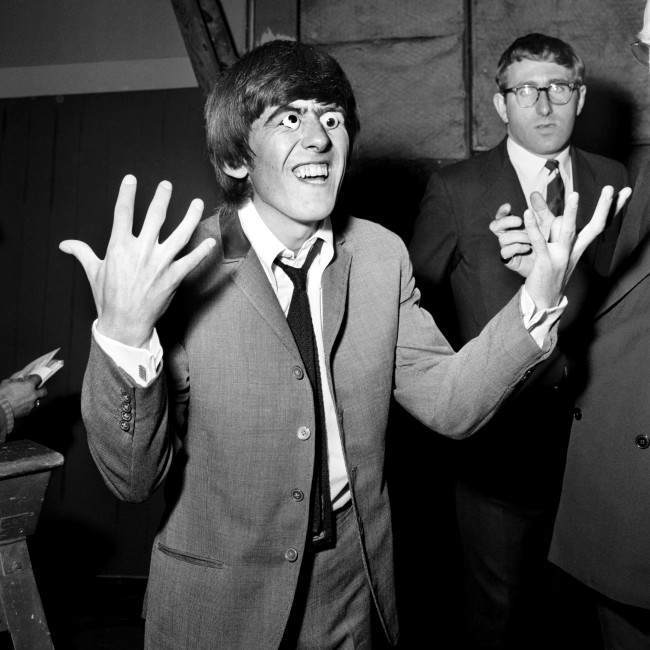 13/6/69: "THE ROLLING STONES" IN HYDE PARK, LONDON AT A PHOTOCALL FOR MICK TAYLOR 20 (WHITE JACKET) WHO WILL BE REPLACING LEAD GUITARIST BRIAN JONES. KEITH RICHARDS (DARK GLASSES), MICK JAGGER (BACK LEFT) AND BILL WYMAN (BACK RIGHT)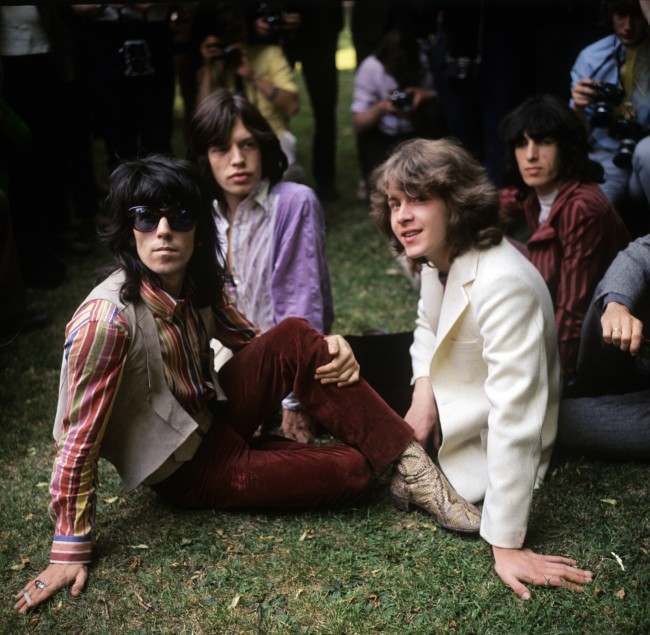 Tuesday, March 17, 2009: British singer Amy Winehouse is assisted as she leaves Westminster Magistrates Court in London, where she pleaded not guilty to a charge of common assault, over an incident at a charity ball. 
Monday, May 16, 2005 : Michael Jackson arrives for his child molestation trial at the Santa Barbara County Courthouse in Santa Maria,Calif.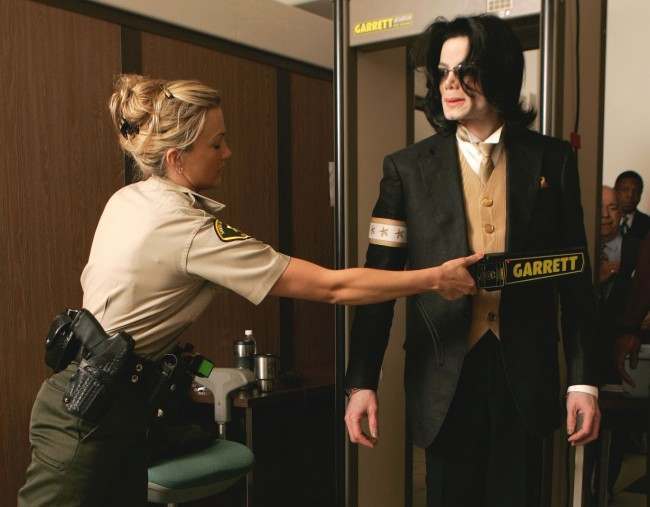 09/10/1968″ Eli, the baby elephant, joins The Who pop group and the girls Nicola Austine (left) and Toni Lee on a ride on the Magic Bus from the BBC's Lime Grove studios, to promote their latest single. Members of the group are, from left, Roger Daltrey (lead singer), Keith Moon (drums), Peter Townsend (lead guitar), and John Entwistle (bass guitar).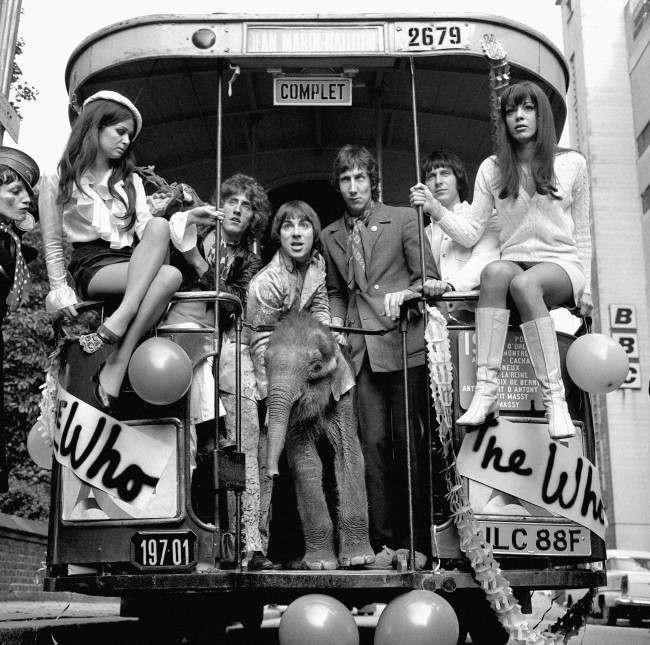 06/01/1977: The Sex Pistols signing a new recording contract with A&M Records outside Buckingham Palace in London, (l/r) Johnny Rotten, Steve Jones, Paul Cook, new bass player Syd Vicious and the group's manager Malcolm McLaren.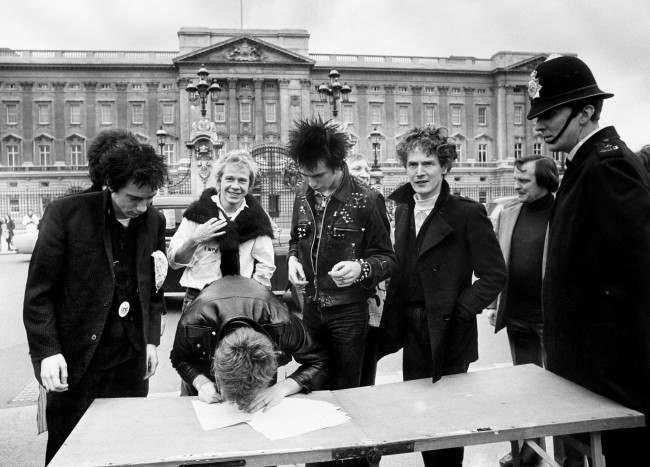 16/05/1976: Keith Moon, drummer for the pop band The Who, at London's Heathrow Airport, takes the wheel of an airport luggage transporter. He was flying in from LA to join the group for a tour of England and France.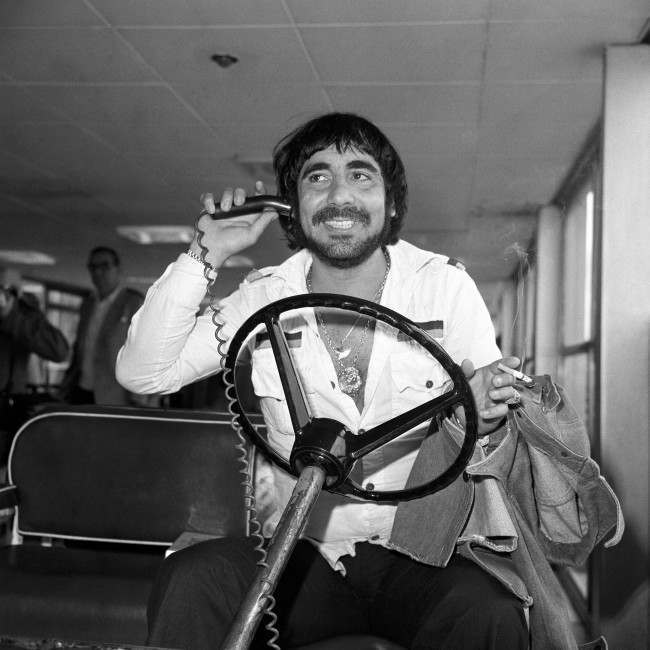 07/04/1974: The pop group Abba congratulate each other in Brighton, after winning the Eurovision Song Contest for Sweden with "Waterloo", sung by the girls, Annifrid Lyngstad (Frida), second left, and Agnetha Faltskog (Anna). The other group members, Benny Andersson, left, and Bjorn Ulvaeus, composed the song.