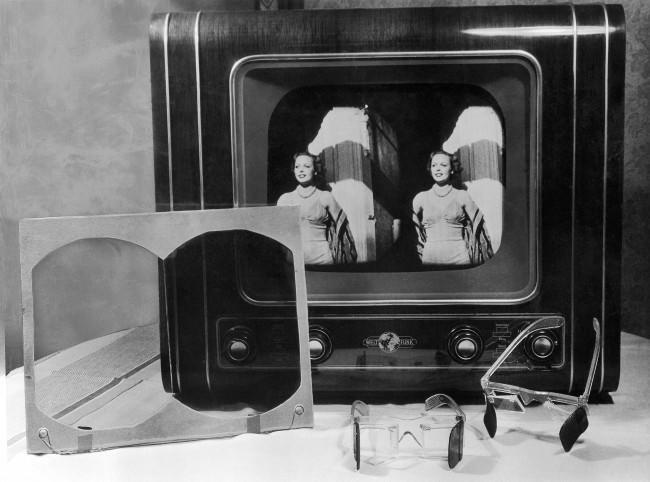 Third-Dimensional Television 1953:
This is third-dimensional television, as transmitted in a test by the North West German radio television studio in Berlin on Nov. 9, 1953. Two images are transmitted, as in all true 3-D processes. They are blended into one picture through the use of special polarized glasses, lying in front of the television set. At left is a mask with which to cover the screen for a more clear-cut, called "Roka-Kinne," was developed by Robert Karst of Berlin (27 Gneisenau St.) He says standard transmitters and receivers are used.
It never did catch on.