BRI-Nylon adverts from the 1950s and 1960s. Didn't those people ever sweat?
A nightie in BRI-NYLON is always romantic." From Everywoman magazine in 1964. Just feel the [static] electricity.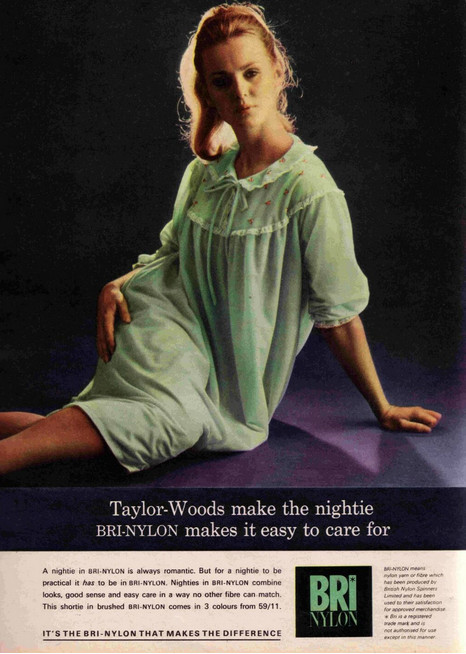 It's Nylon for lingerie and Colour's the thing! Bri-Nylon advert from 1959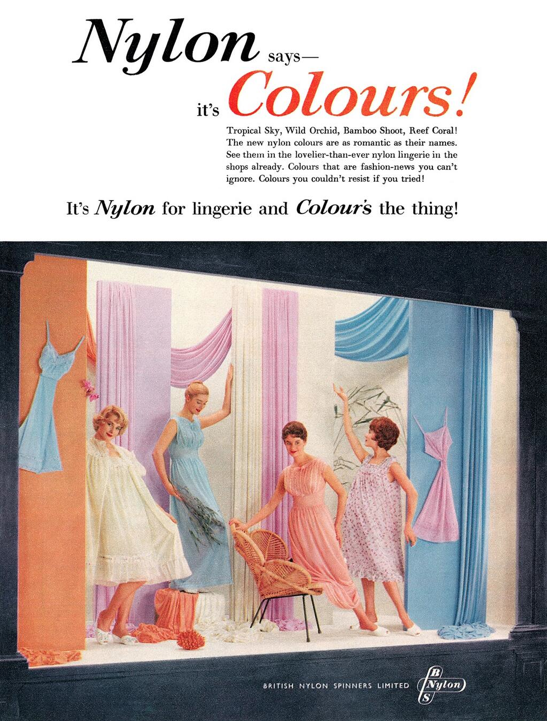 "Bri-Nylon lingerie…the perfect Christmas gift for special friends and ever-lovings." From 1959.
Sunbeam Bri-Nylon Swimwear Advert from Miss Magazine 1966 (via Brand New Retro)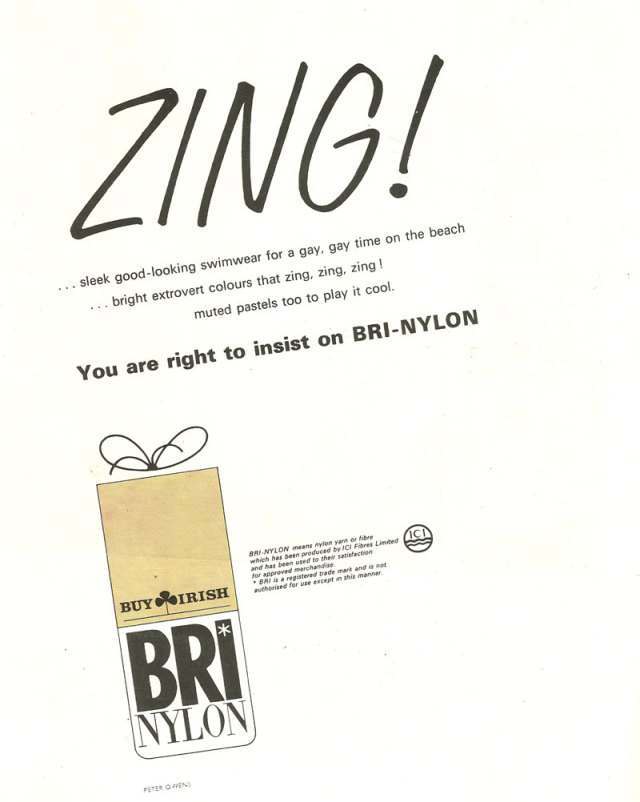 How about this "pulsating enticement suit"  in "clever-fit Bri-nylon" from the 1960s?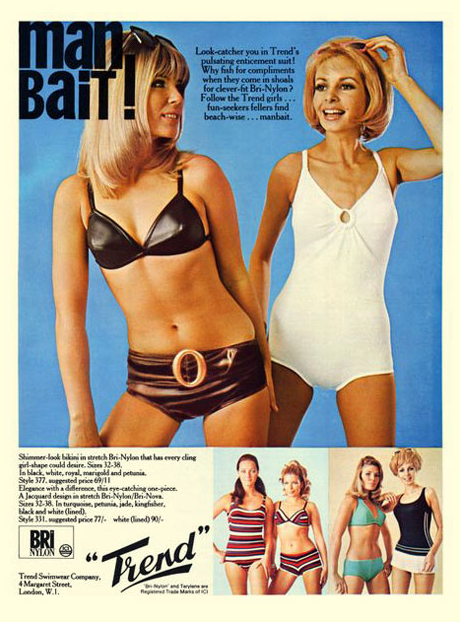 And…
"The Bri-Nylon Romany Romantic look is made for every kind of girl – and every mood of girl". "New Idea" May 1970.