ON September 5 1977, Queen singer and all round bon vivant Freddie Mercury sent out invitations to his birthday party at Country Cousin, a cabaret resturant on London's King's Road.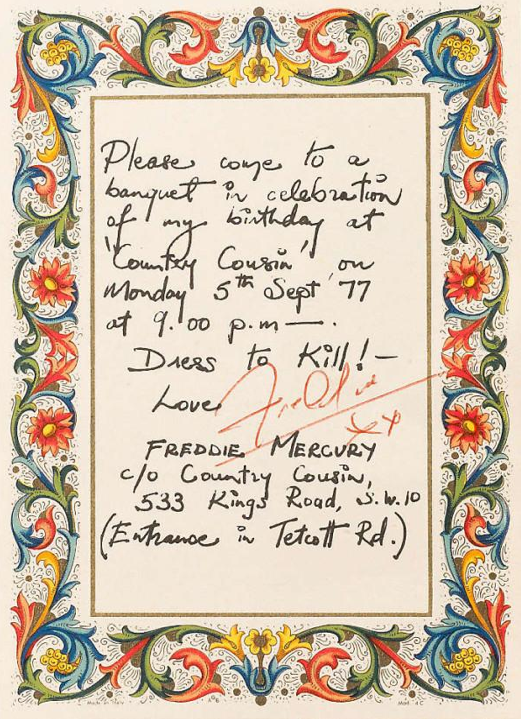 One former vistor to Country Cousins recalls:
Chris Hunter opened it with sausage and mash served on paper plates as there wasn't enough money left for a full-scale bash. The lovely Cherry was on the door. Wonderful Ray Steptoe, an east-end muscle boy and procurer of handsome young men, was in attendance and dropped his trousers to reveal why he was so popular, as was Russian/Italian Auro Varani, Tuti, brother of Dee Dee Wilde (Pan's People) and owner of Kosher Nostra jeans and Max Brightwell. Rodney was Chris's lover for a while which is why it was later renamed 'Rods'.
Any of you ever pay a vistit there? Any of you remember it?