RIP Alex Higgins: A Misspent Life In Pictures
RIP Alex Higgins. You lived life as in-door Hurricane of smoke and blue snooker chalk. Northern Irishman Higgins was world snooker champion in 1972 and 1982. He had been suffering from throat cancer. Being good at snooker was once a sign of a misspent youth. It really was that good. Higgins went better – he had a misspent life. And we loved him for it. Before the androids of snooker earned the big money, the game threw up characters. Higgins was a man blessed with charisma and talent. This is his life in pictures – and they are wonderful and rare pictures:
1569966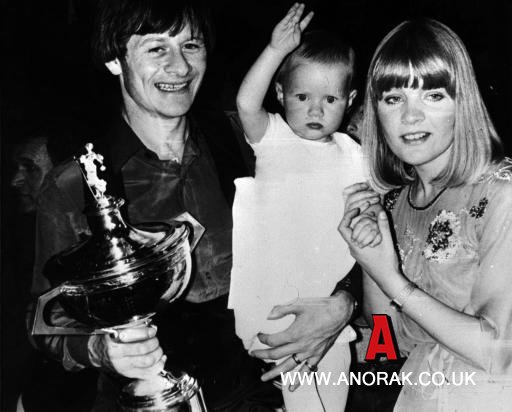 Picture 1 of 37
The new World Snooker Champion, Alex Higgins being saluted by his baby daughter Lauren with his wife Lynne, after last nights's nail-biting battle against six-times champion Ray Reardon at Sheffield's Crucible Theatre. * Higgins holds the trophy for the second time having won it ten years ago.