Dear Adam… Bob Tupper's 1950s Comics For The Sexually Troubled
You can judge Bob Tupper by these artworks. Or you can find some of his still lifes and homespun tableaus of pastoral scenes (if you find them, do share).  Sex is big in Tupper's field of vision. The money-hungry, pneumatic, exhibitonist strumpet forms a central plank to his body of work. In Tupper's world, men are leering, sexually depraved sneeks who get the good girl; or loving, simple dolts who get the bad one.
This is a selection of Tupper's work.
First up: Dear Adam, Agony Uncle Tuper's diuide to a better love life: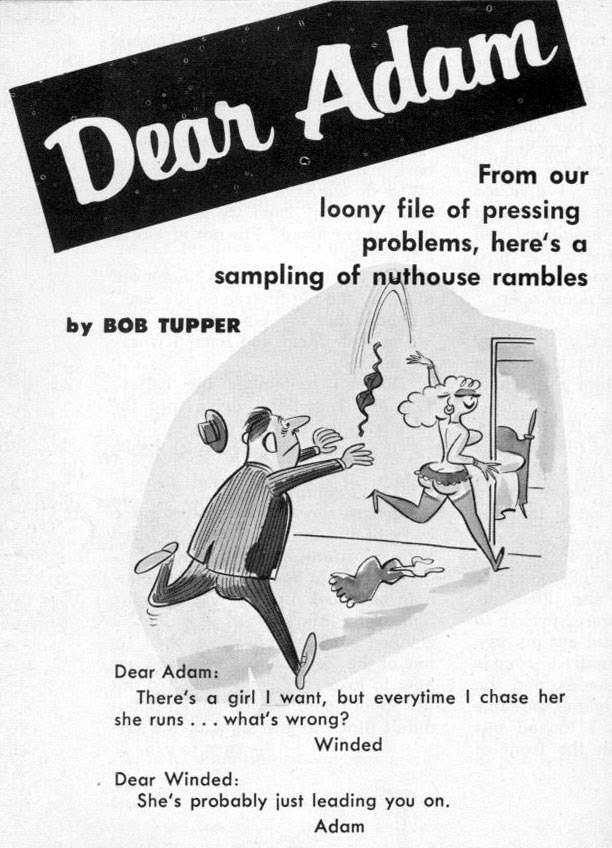 And now for Tupper's slatterns, sluts, shysters and shams that made adult magazines in the 1950s and 1960s swing: