Ansel Adams' Photos of Japanese-American Prisoners of War At Manzanar Internment Camp
Actor George Takei recalled his time at an Arkansas internment camp in World War 2. He along with around 110,000 Japanese-Americans were treated as suspects, genetically defined as part of Japan's murderous expansion in the East, in which three million Japanese died and the country's brutal military regime made the Land of the Rising Sun culpable in the deaths of tens of millions more. Takei and the rest of these innocent men, women and children were prisoners of war – seized by their own side, transported to remote prisons and locked away from decent society:
We're Americans…. We had nothing to do with the war. We simply happened to look like the people that bombed Pearl Harbor. But without charges, without trial, without due process – the fundamental pillar of our justice system – we were summarily rounded up, all Japanese Americans on the West Coast, where we were primarily resident, and sent off to 10 barb wire internment camps -prison camps, really, with sentry towers, machine guns pointed at us – in some of the most desolate places in this country.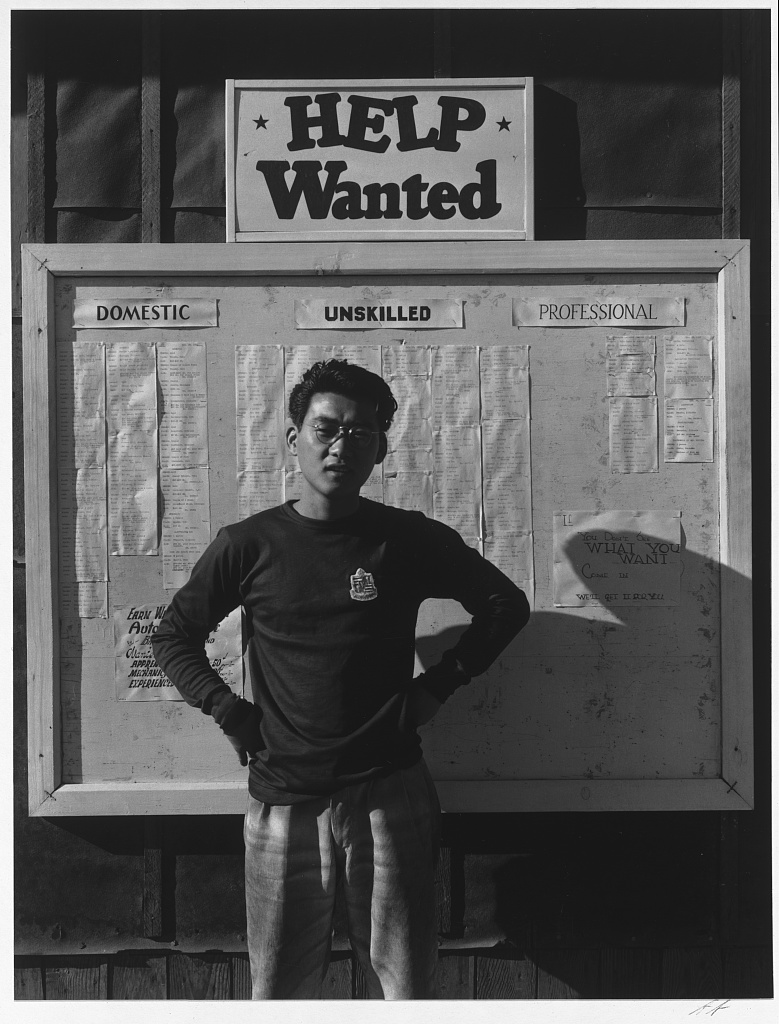 These photographs from 1944 take us to the camp at Manzanar, California, where Ansel Adams (February 20, 1902 – April 22, 1984) gained entry and recorded life inside. His portraits reveal the prisoners' faces , but it's through scenes that his photojournalism chimes. The inmates were not quiescent, but working, getting on with being busy amid the momentous landscapes beyond the barbed wire and bayonets. In 1965, Ansell explained his work: "The purpose of my work was to show how these people, suffering under a great injustice, and loss of property, business and professions, had overcome the sense of defeat and dispair [sic] by building for themselves a vital community in an arid (but magnificent) environment."