Leslie Jones (1886-1967) created a fabulous archive of almost 40,000 images from his days as a photojournalist, notably for the Boston Herald-Traveler from 1917 to 1956. His pictures are housed at the remarkable Boston Public Library, where they were donated by his family in the early 1970s. In this story, we see a boxing coach tutoring a class of boys in the noble art. We don't know who they are, nor where the gym was. The images are labelled "ca. 1934–1956". I'd plump for the later ender of that timespan. But take the era as a whole and you are back in boxing's halcyon days, when the likes of Max Baer stayed at Boston's Hotel Touraine as he readied for the big fight; Ernie Schaaf, Jack Sharkey, Jim Maloney and the great Joe Louis fought at Boston Garden; and Brockton's Rocky Marciano held the world heavyweight title from 1952 to 1956.
These children weren't just boxing for fitness and exercise. These skinny, quick kids were dreaming of glory and an enduring fame that few other sports can touch. So who were they? Who are they? If you know, please get in touch…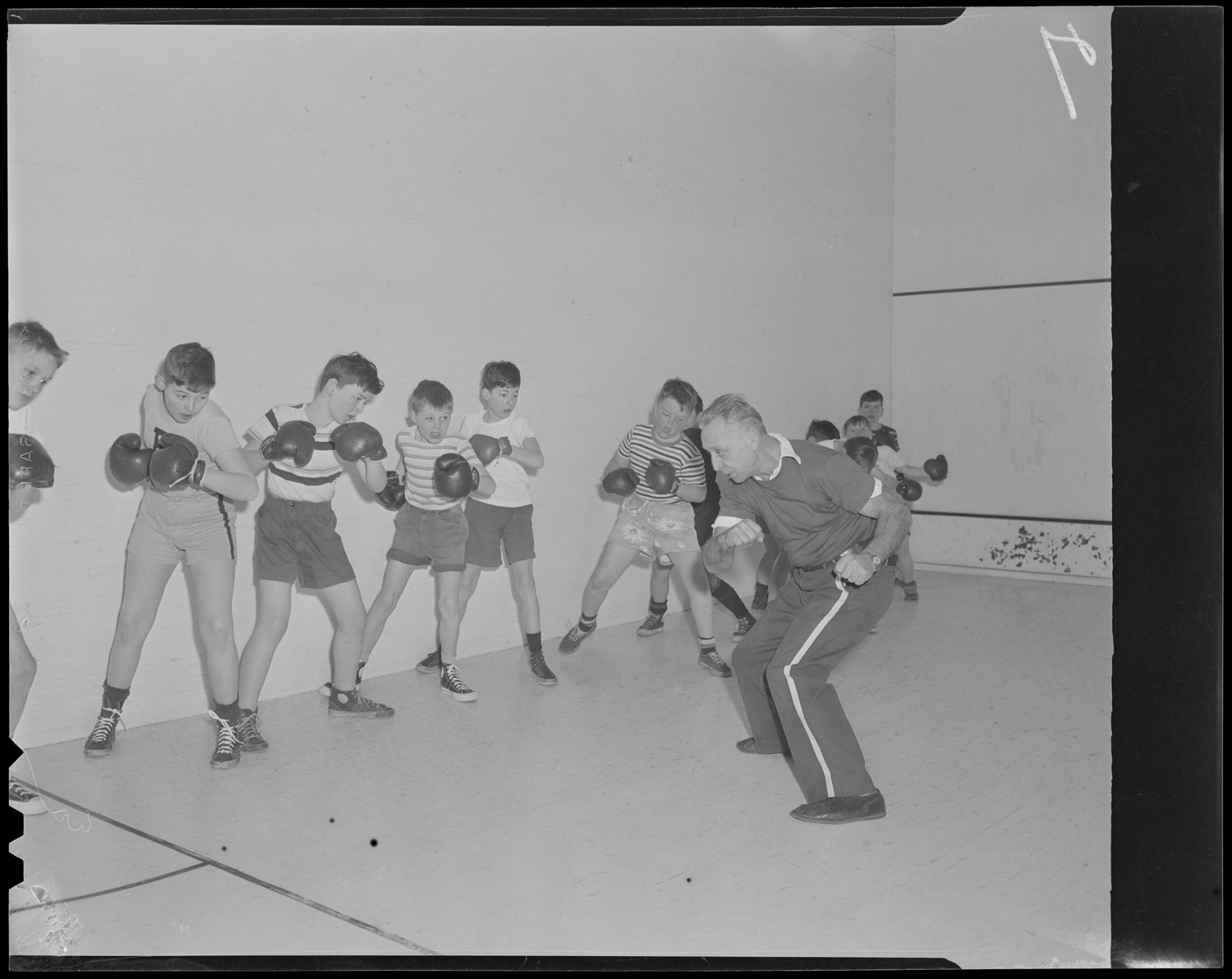 Midge: For the first time in my life, people cheering for me. Were you deaf? Didn't you hear 'em? We're not hitchhiking any more. We're riding!
– Champion (1949)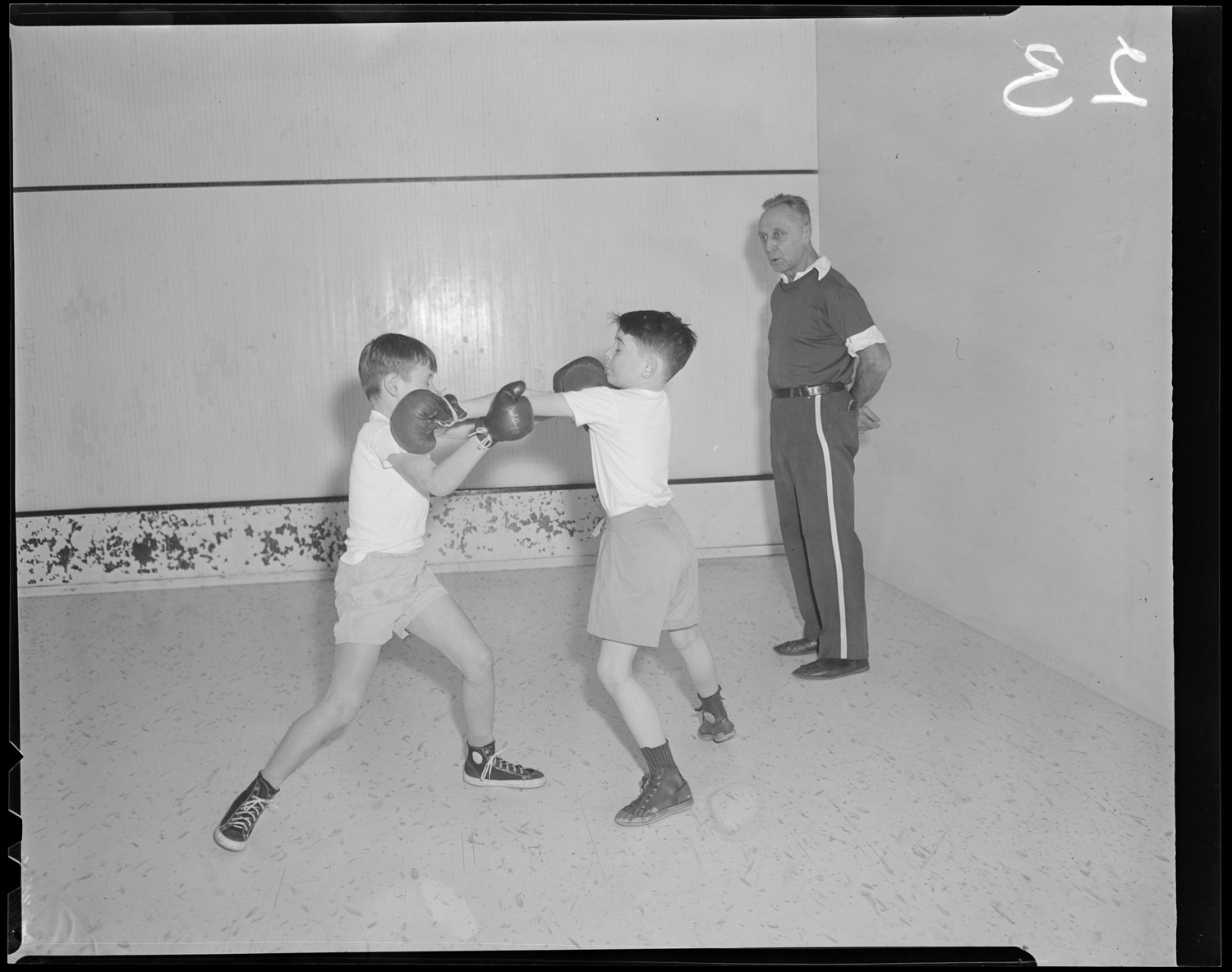 "Some day they're gonna write a blues song for fighters. It'll just be for slow guitar, soft trumpet and a bell"
– Sonny Liston in 1962, after he'd beaten Floyd Patterson and become Heavyweight Champion of the World.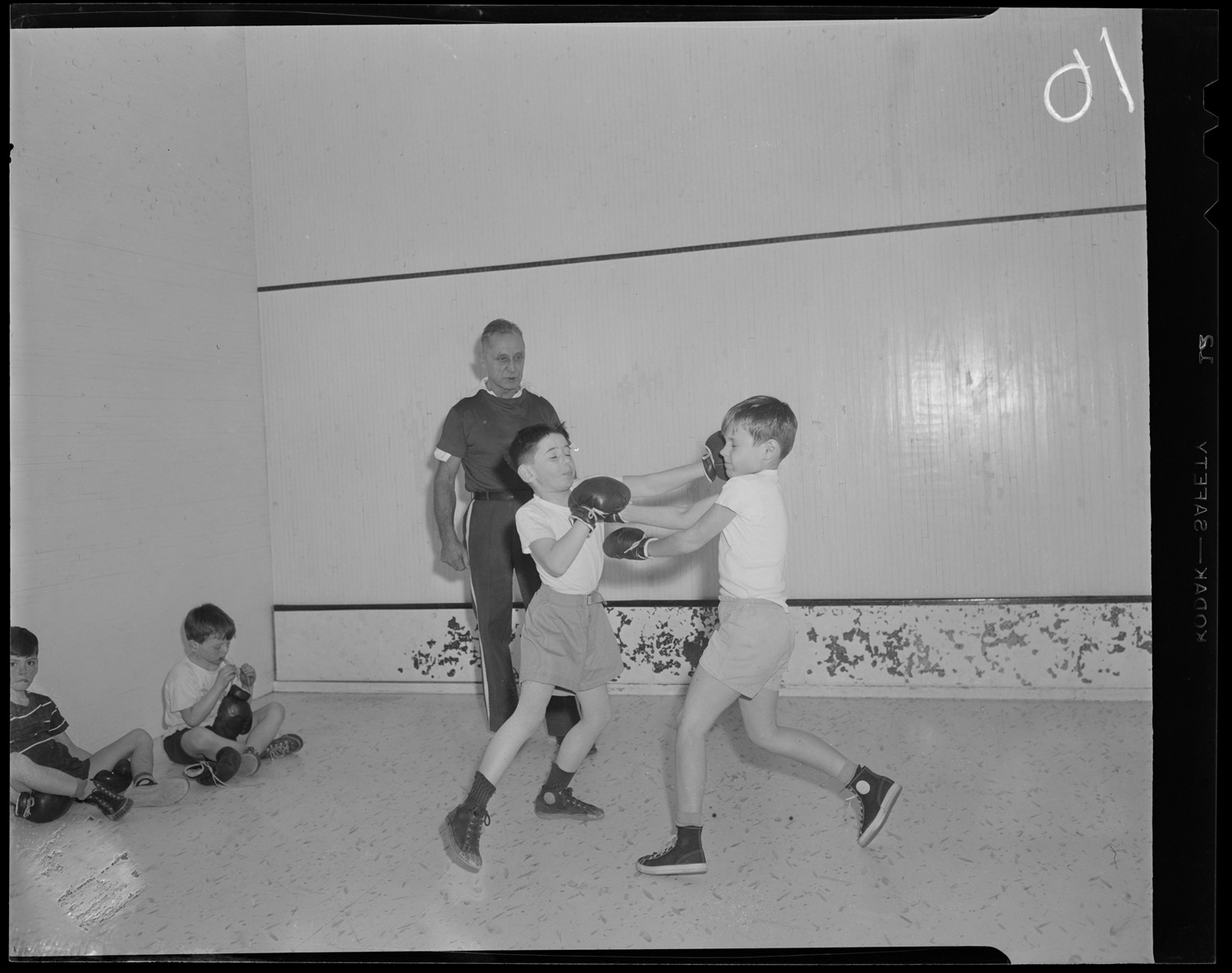 "I hated every minute of training, but I said, 'Don't quit. Suffer now and live the rest of your life as a champion'." – Muhammad Ali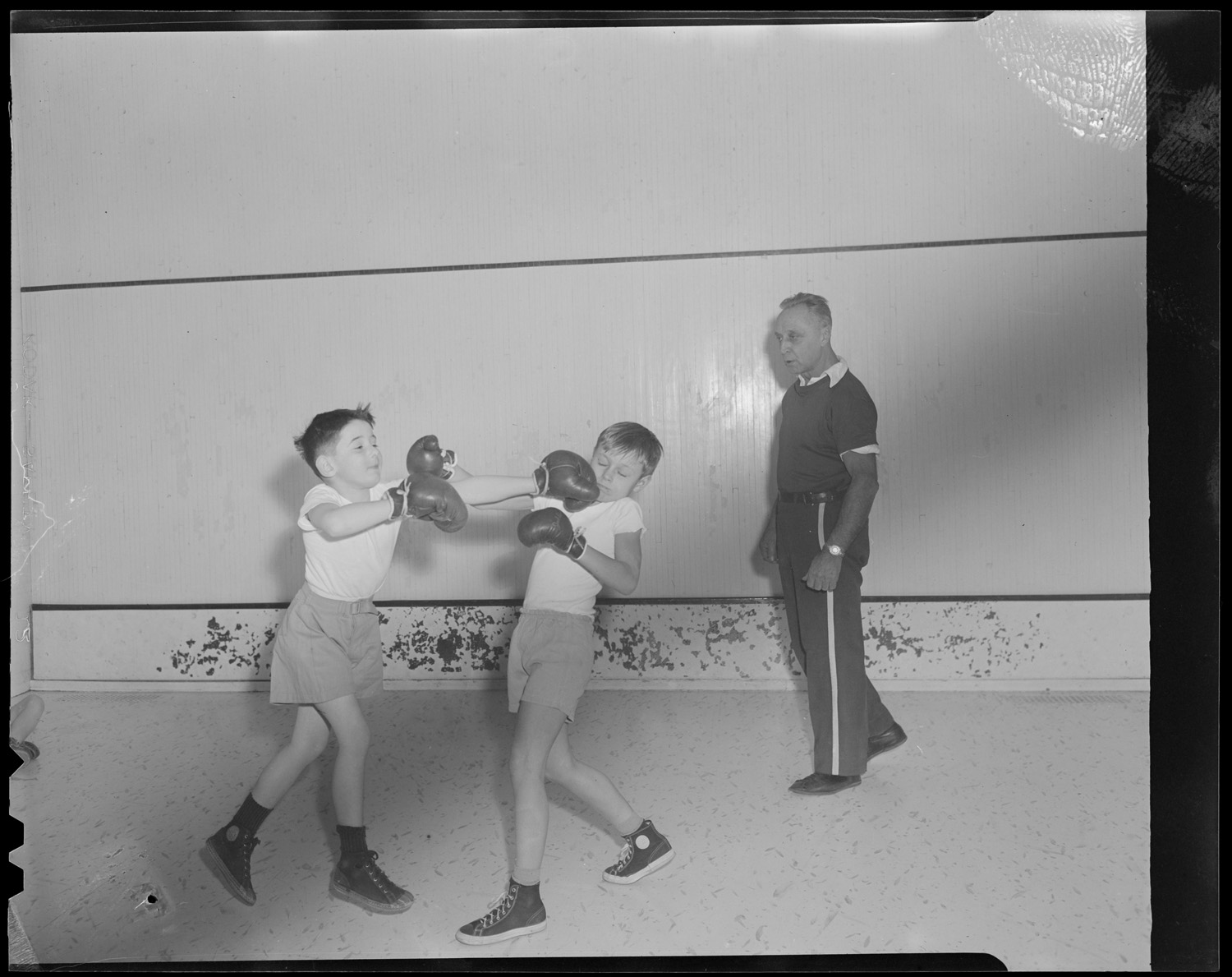 In the clearing stands a boxer
And a fighter by his trade
And he carries the remainders
Of every glove that laid him down
And cut him till he cried out
In his anger and his shame
"I am leaving, I am leaving"
But the fighter still remains
Still remains
– Simon & Garfunkel, The Boxer (1970)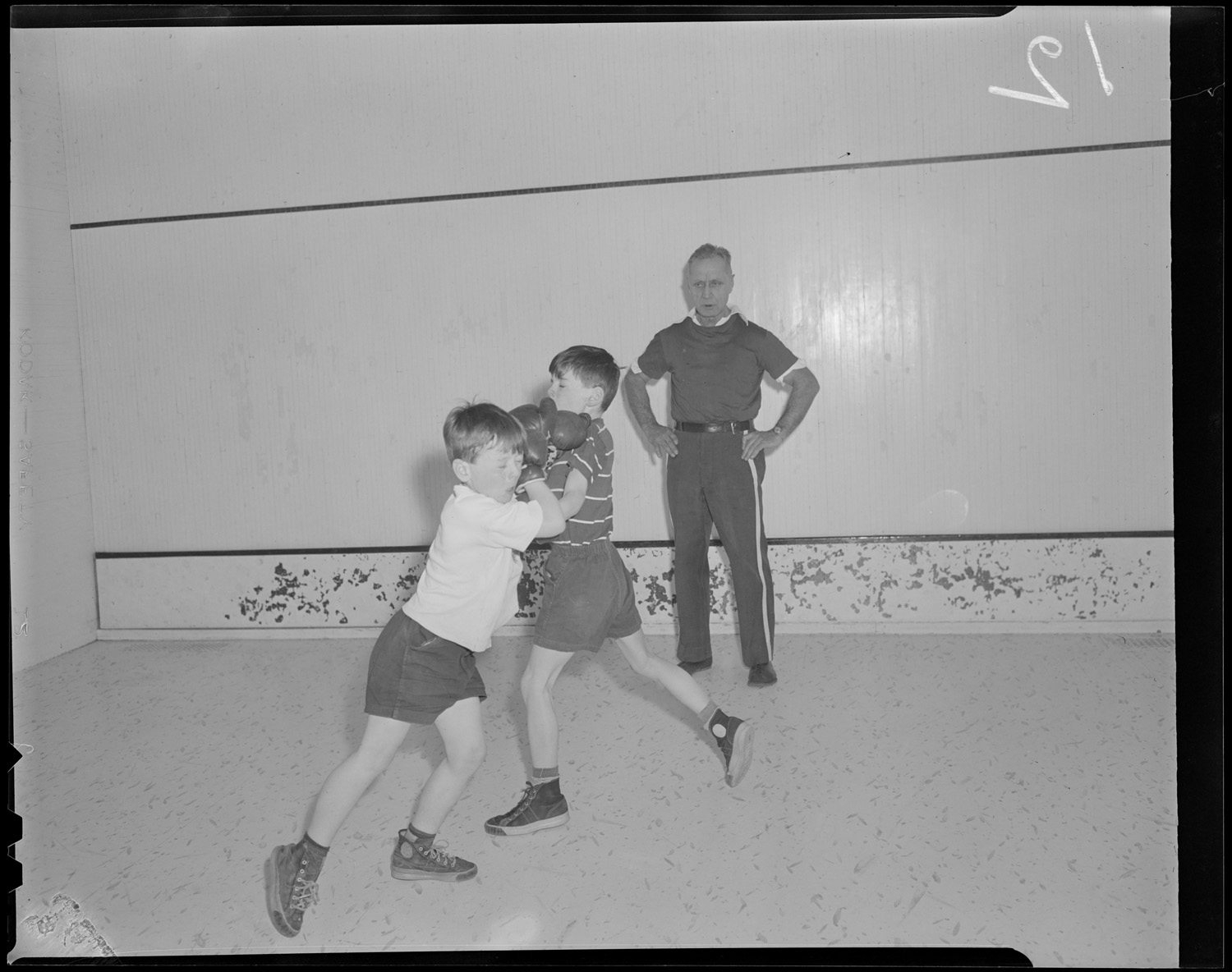 Adrian: Why do you wanna fight?
Rocky: Because I can't sing or dance.
– Rocky (1976)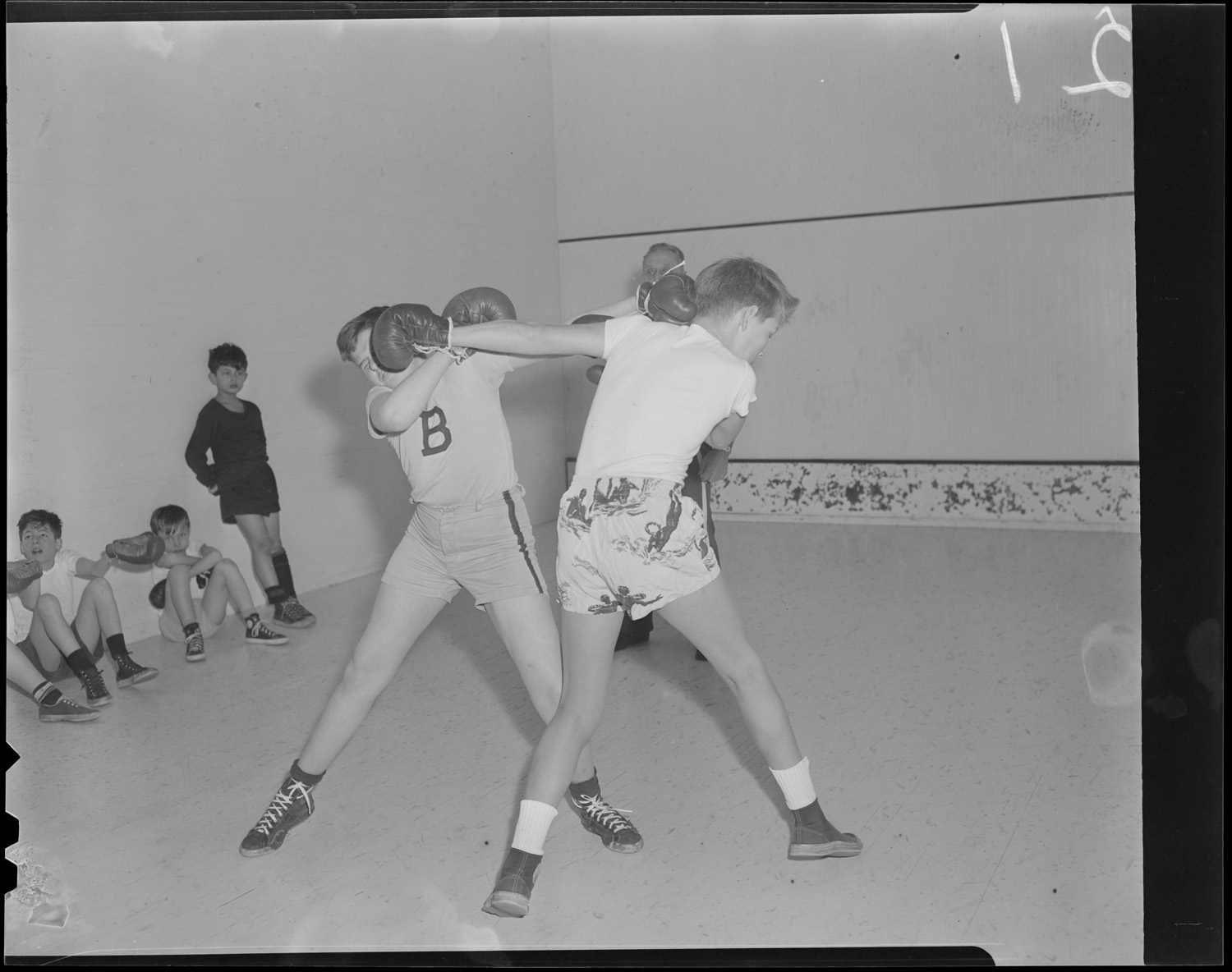 I fought champion Jack Thompson in a field full of mud
Rain poured through the tent to the canvas and mixed with our blood
In the twelfth I slipped my tongue over my broken jaw
I stood over him and pounded his bloody body into the floor
Well the bell rang and rang and still I kept on
'Till I felt my glove leather slip 'tween his skin and bone
– Bruce Springsteen, The Hitter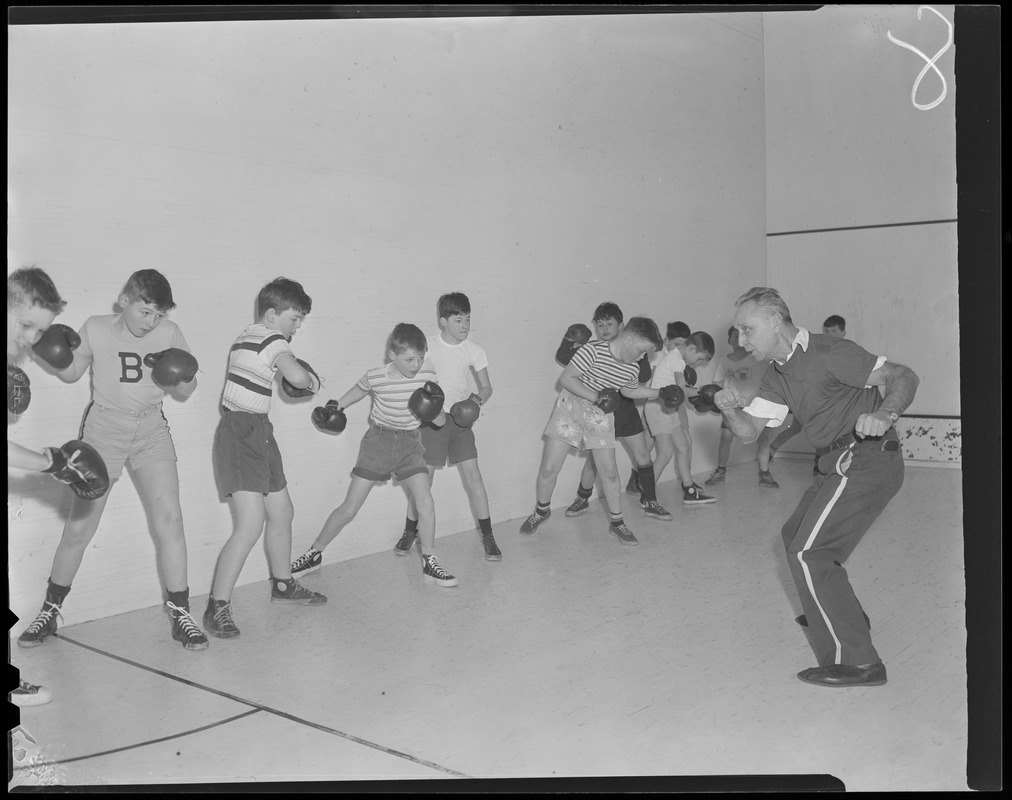 All images courtesy of the Boston Public Library, Leslie Jones Collection.