Whatever happened to Will from "Land of the Lost"?  And how about Rerun from "What's Happening?"  If these are the kind of deep, important questions that plague you, then this article may be of interest.  Read on, and let your questions be answered – and may your soul be at peace.

Wesley Eure (Will Marshall from "Land of the Lost")
Wesley's experienced some success with the publication of The Red Wings of Christmas. The story has been optioned by Disney and has been a fairly big seller, but here's the truly awesome part… it's illustrated by Ron Pallilo (Horshack from "Welcome Back, Kotter").  Wesly also found success as the creator of the PBS cartoon, "Dragon Tales".
Jon Walmsley (Jason Walton on "The Waltons")
Currently plays a pirate at Disneyland; also a musician.
Peter Bonerz (The orthodontist on "The Bob Newhart Show")
Periodically directed a bunch of sitcoms; also directed Police Academy 6: City Under Siege. Bonerz is also a professor at USC, and active at the Senior Citizens Community Center in the Griffith Park neighborhood in LA, which I think is totally adorable.
Gene Gene the Dancin' Machine ("The Gong Show")
If you watched "The Gong Show" you remember Eugene Patton, better known as Gene Gene the Dancing Machine. A camera operator who filmed Gene's first appearance on the show describes it in detail:
I've been on many TV stages in my life. I've seen big stars, huge stars — Johnny, Frank, Sammy, Dino, Bob, you name 'em. I've seen great acts and great joy, and if you asked me to name the most thrilling moment I've witnessed in person, I might just opt for the Gong Show electrifying Stage 3 for all of 120 seconds. Maybe it was because it came so totally out of nowhere that it stunned me but everyone, including the stone-cold sober people, was suddenly just so…happy. There was something very, very invigorating and enjoyable about being in the midst of all that sudden happiness, however frivolous it may have been.
After "The Gong Show", Gene's limelight faded. He began working backstage on the "Tonight Show" and even made a cameo in the film Confessions of a Dangerous Mind.  In a sad bit or irony, Gene lost both legs from diabetes complications. Well, we'll always have the wonderful memories of this big guy dancing his ass off without a care in the world.
Fred Berry (Rerun from "What's Happening?")
Lost 100 pounds, married six times, and became a Baptist preacher. Died of a stroke.
Lance Kerwin (James from "James at 15")

Lives on a LA drug and alcohol ranch called U-Turn For Christ.
Gabe Kaplan (Mr. Kotter from "Welcome Back, Kotter")
Highly successful professional gambler.
Lara Jill Miller (Tomboy Samantha on "Gimme a Break!")
Earned a law degree; practiced law in New York, New Jersey, and Pennsylvania. Returned to Hollywood and does voice acting for kids shows (Higgleytown Heroes, Curious George, etc.)
Whitman Mayo (Grady from "Sanford and Son")
M.I.A. for a long time, promting Conan O'Brien to launch the "Where's Grady?" search. Ultimately, Whitman spent his later years in retirement and passing away at, get this, GRADY Memorial Hospital!
Adam Rich (Nicholas from "Eight Is Enough")
You may have heard of the legal troubles Rich has gotten into via his substance abuse. On one occasion, he busted into a pharmacy, and had to be bailed out by Dick Van Patten. Fairly recently, he crashed into a police car while driving drunk. A freaking shame – I loved Nicholas when I was a kid.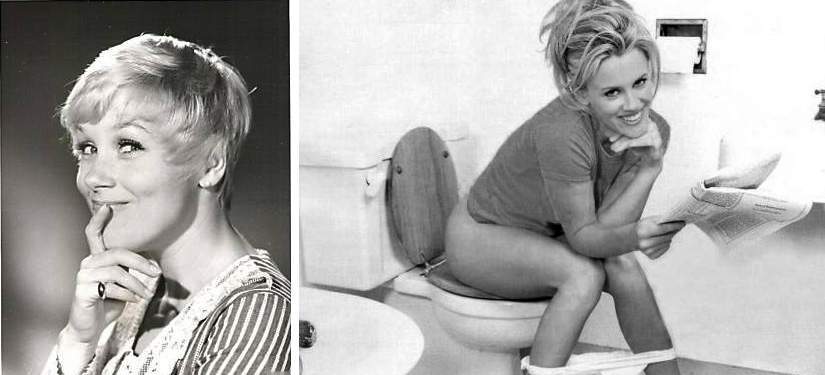 Joyce Bulifant from "The Match Game"
Involved in Child Abuse Prevention organizations; but, more importantly, became the mother-in-law of Jenny McCarthy.
Jack Wild (Jimmy from "H.R. Puffinstuf")
Jack became a big time alcoholic. It ruined his marriage, career and health. He ended up living with his retired father, then made a brief comeback before his death at the age of 53.
Merritt Butrick (Johnny "Slash" Ulasewicz on "Square Pegs")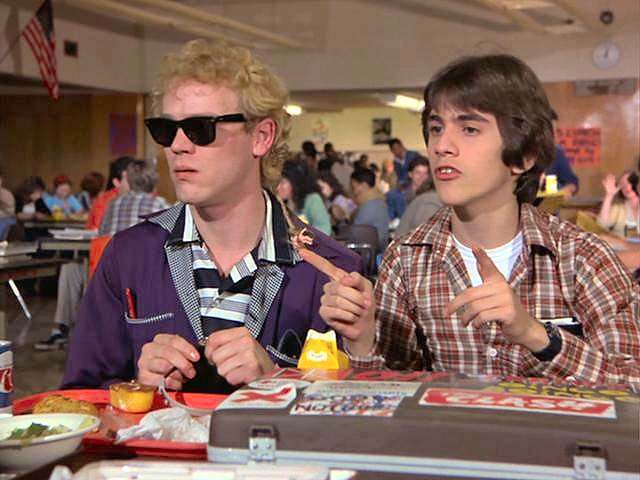 Merritt (on left) went on to play Captain Kirk's son in Star Trek II and III. Sadly, as his career continued to climb, Butrick contracted the AIDS virus and died in 1989. John Femia (on right) is a bit harder to track down – he seems to have dropped off the face of the earth.  Apparently, an off-Broadway career led to a failed stand-up comedy career, then…. many speculate, dead.
And speaking of Square Pegs…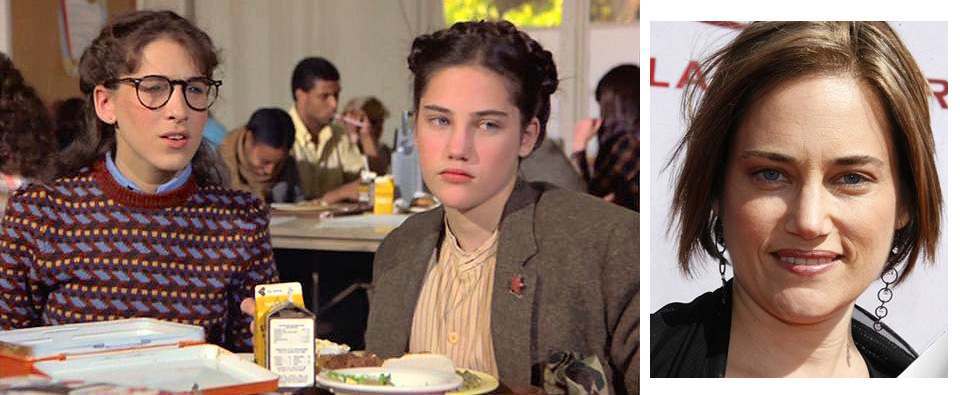 Amy Linker (on right), a graduate of Beverly Hills High School, dropped out of sight not long after Square Pegs was cancelled. She currently is a second grade teacher. Here's what she looks like now (at right) – to me, she looks better than she did thirty years ago.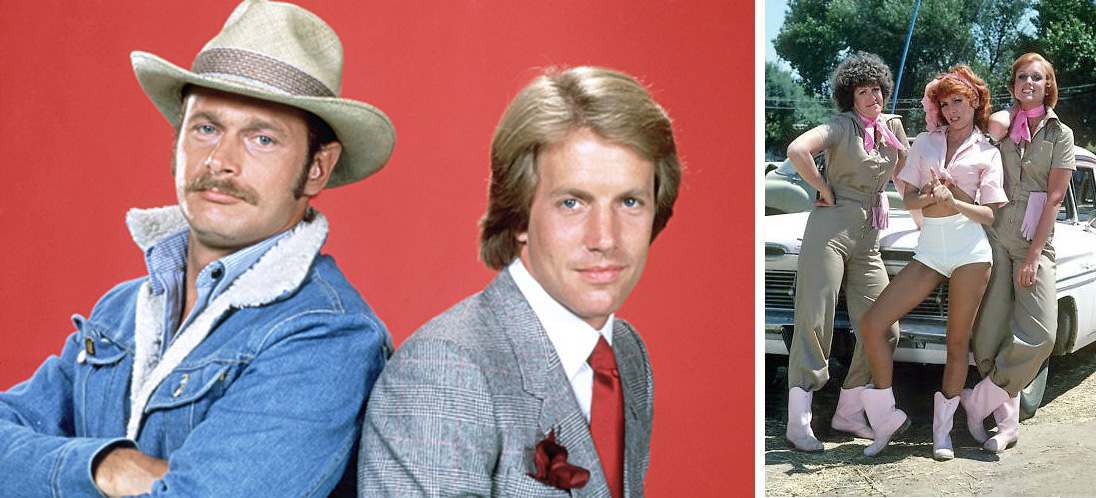 Jameson Parker (the straight laced Simon from "Simon and Simon")
Wrote a couple books, one autobiographical. In 1992, Jameson was shot by his next door neighboor. Jameson survived and the neighbor got nine years in prison (yes, he's out now – hopefully not planning on gunning down the other Simon).
Roz Kelly (Pinky Tuscadero from "Happy Days")
In 1998, she pled guilty to firing a 12 gauge shotgun into a neighbor's living room (the car alarm was bothering her). In 2001, she went to jail for assaulting someone with her cane.
Bill Mumy (Will Robinson from "Lost in Space")
Actually recorded that famous novelty record "Fish Heads" as a member of Barnes and Barnes, Mumy also starred on Babylon 5, but before that, played in Rick Springfield's backup band!
(Note: the music in this rather artsy video starts around 2:15)