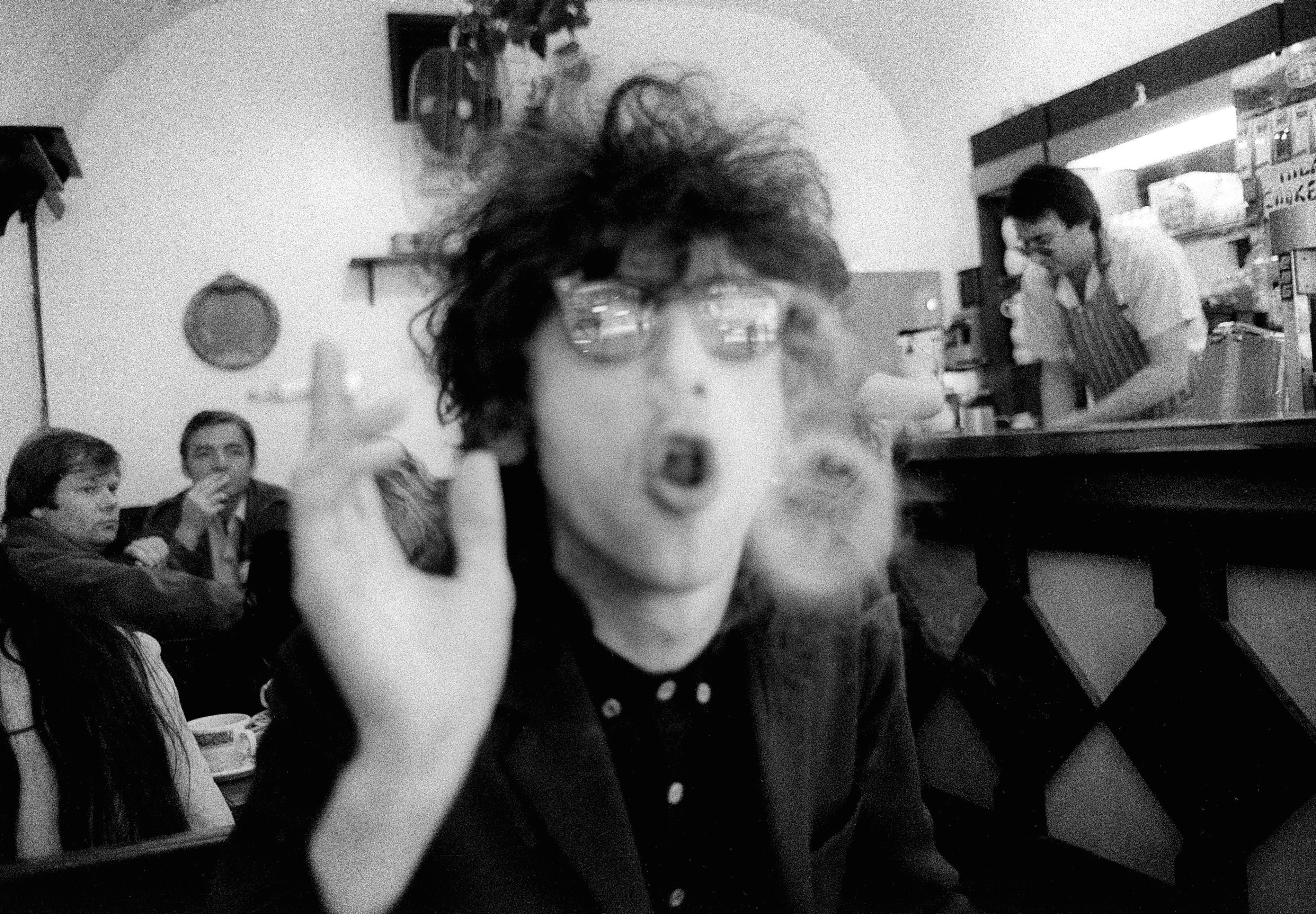 Chance encounters with heroes can be tricky, but bumping into John Cooper Clarke outside the Festival Hall late one evening last week proved pleasurable beyond all expectation.
Clarke looked the bomb, naturally in dark glasses as midnight approached, his frame draped in a coat worn across the shoulders gangster-style with white silk scarf hanging loose. Charm personified, he returned my compliments with words of praise with which I'm still coming to terms.
It hasn't taken much to versify them into this lame appropriation of Clarke's rat-a-tat style:
"I know your work,
I've got The Look,
I was first on our block with that book."
With his "See ya, kid" echoing around the emptying South Bank, I pondered my first encounter with this Titan: 1977's fabulous Innocents EP.
On Rabid Records in a DIY duochrome folded paper sleeve, the EP was the first showcase of the mini-soundtracks constructed by the brilliant Martin Hannett to backdrop Clarke's linguistic adventures.
I was captivated on first listen 34 years ago, and I'm captivated by JCC still.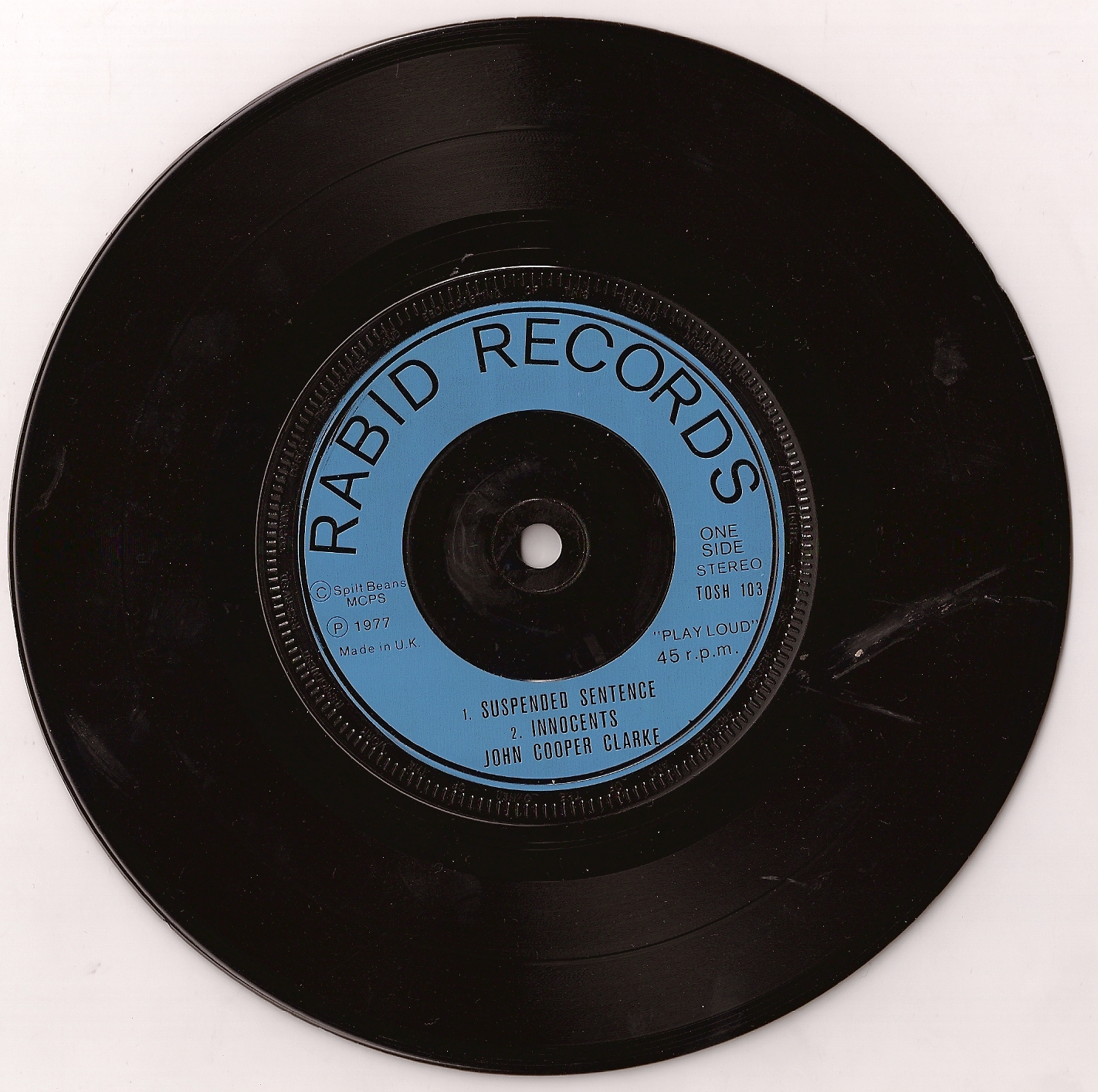 A regret in a lifetime of accumulation is that I didn't keep hold of a VHS copy of the 1983 Channel 4 bio-doc 10 years In An Open Necked Shirt.
But there it is, over on YouTube, and here is one of it's many highlights, Evidently Chickentown:
And here's JCC making his TV debut with Tony Wilson on So It Goes at his 1977 workplace, the tool room of Salford Tech (BTW for  the audiophiles among us, a YouTube choice after this clip is Hannett talking Wilson through 24-track recording procedures at the hallowed Strawberry Studios):