In 1966, Umberto Eco treated readers to I tre cosmonauti (The Three Astronauts
), the second issue in what would become a trilogy of children's books – La bomba e il generale (1966 – The Bomb and the General) and Gli gnomi di Gnu (1992 – The Gnomes of Gnu Bompiani).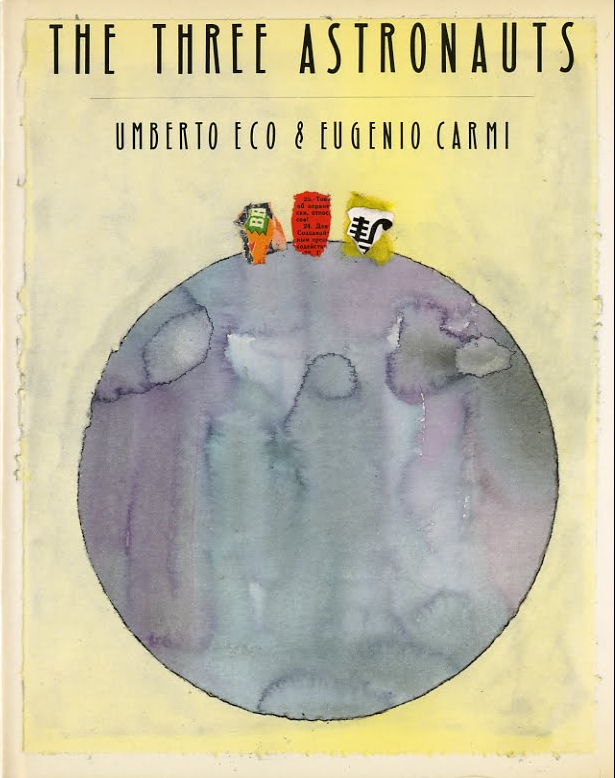 The tale of The Three Astronauts is a simple one: 'Three space explorers from America, Russia, and China take off from their respective countries, each hoping to be the first to land on Mars – but they all land at the same time.'
All three books were illustrated by Eugenio Carmi. They are rare harmonies of word and color. Curiously, both writer and artist died within days of each other in 2016: Carmi died on 16 February; Eco passed away on February 19. The closeness of each artist's final days adds a melancholic note to their captivating collaborations.
Eugenio's own writing on objects and their power to communicate might have been penned by Umberto, who when not writing bestsellers, such as his fabulous The Name of the Rose (1980) and Foucault's Pendulum
(1988), worked as professor of an esoteric branch of literary theory known as semiotics.
Eugenio wrote:
What makes us human is instead the desire to create beauty and convey spirituality. The arts, generated by the human mind, have this invaluable yet mysterious task. Abstraction is in us, in our daily lives. The scent of a rose is beautiful, but we cannot describe it because it is an abstract perception. I tell my students: 'Imagine you have never seen a rose and have to explain what it is.' This is impossible: you cannot describe the scent of flower.

Inventing does not mean taking a brush or pencil and doing something on canvas or paper. Inventing involves living. Thus art is life.
A student once asked him a question:
Faced with a sudden question: 'What is creativity?' I answered, 'Paint bison instead of killing him.' In fact, the prehistoric artist who 17,000 years ago painted bison of Lascaux was a contemporary artist, and her creativity, her emotions, her inborn need for aesthetic, were identical to our emotions today. Art is that activity, which is still unknown, produced in the perfect computer that is in our brain and that, unbeknownst to us, translates the unconscious actually. Perhaps it is the desire of the myth of beauty, perhaps it is the desire for a conversation with our God, maybe it's the desire to discover the mystery of the universe.
He offered sage advice for all:
Setting up the mechanism of creativity does not necessarily make the works of art, as many still believe. It means first of all look, judge and choose according to the meter that allows you to feel your own time for what it is and not for what that make us believe, live in the present with its codes, accept the past without regrets, look to the future with imagination office.
Eco said of his colleague:
Carmi controversially speaks of a civilization of the vision and the noise that haunts him, disturbs fascinates him… Let's say that he has reached a kind of hallucinatory balance retranslating the external landscape into a kind of personal landscape pacified and subtracted to the contradictions that generate it.

 

 
So, to the book, which begins:
Once upon a time, there was Earth
And once upon a time there was Mars
After dogs are sent into space to test the machinery, the world's superpowers look for intrepid humans to a make the perilous journey to the Red Planet.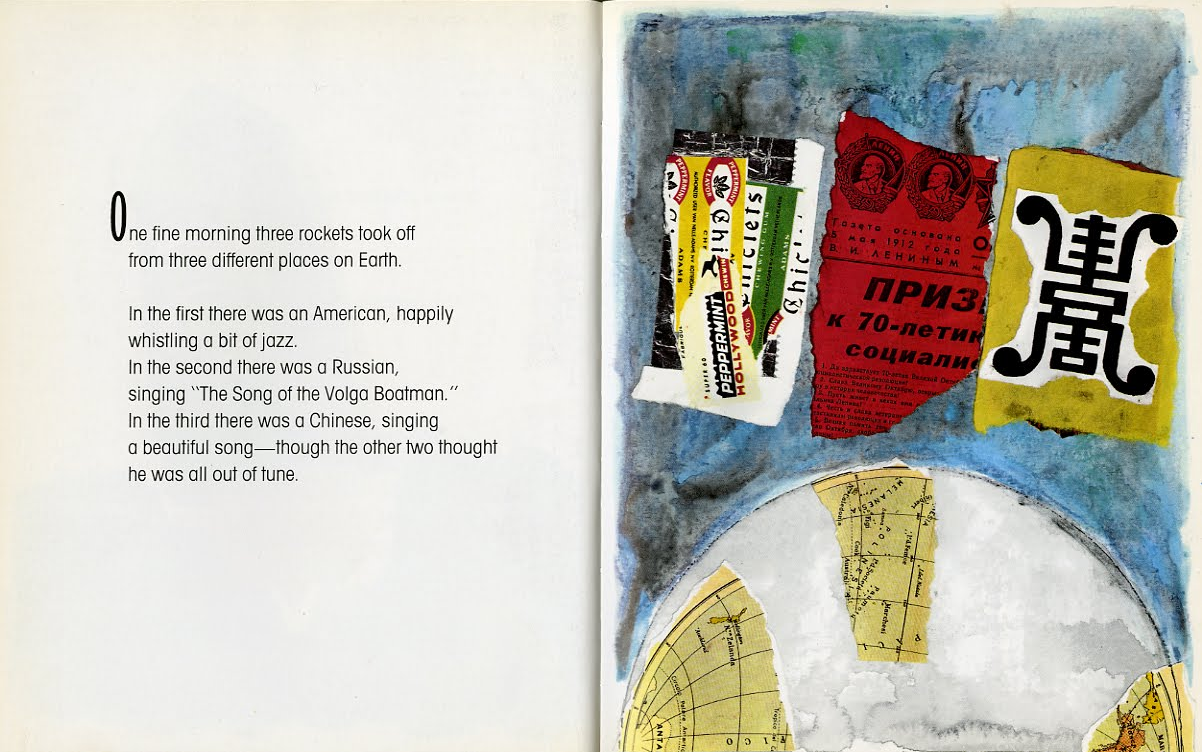 On Mars, the astronauts encounter a local figure. They are afraid and angry. They resolve to kill him.
…the Earthlings thought that anybody who was ugly was also bad. So they decided to kill him with their atomic disintegrators.
They fail. Their weapons are useless.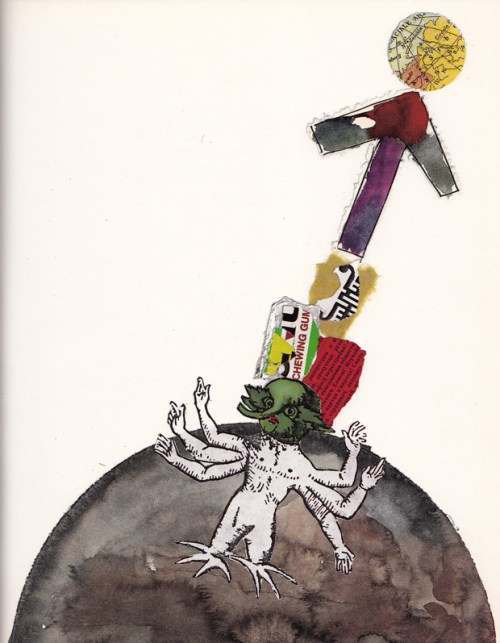 The Earthlings had learned their lesson by now: Just because two creatures are different they don't have to be enemies. So each went over to the Martian with his hand extended. And since the Martian had six, he could shake hands with all three men at once and, at the same time, he could wave joyfully with his other hands.
The Three Astronauts is a beautiful book every child should read.