"The main theme of this story is the collision and mixing of two different cultures," says Ikuru Kuwajima of his series Tundra Kids, an insightful look at school children at a boarding school in Vorkuta in the Komi Republic of Russia, 150 km south of the Kara Sea of the Arctic Ocean.
At the start of each school year, Nenet children aged 3 to 13 are taken by helicopter from their homes on the tundra to spend 9 months in a boarding school.
They spend summers with their families, living a largely nomadic life herding reindeer. For the rest of the year they are at school.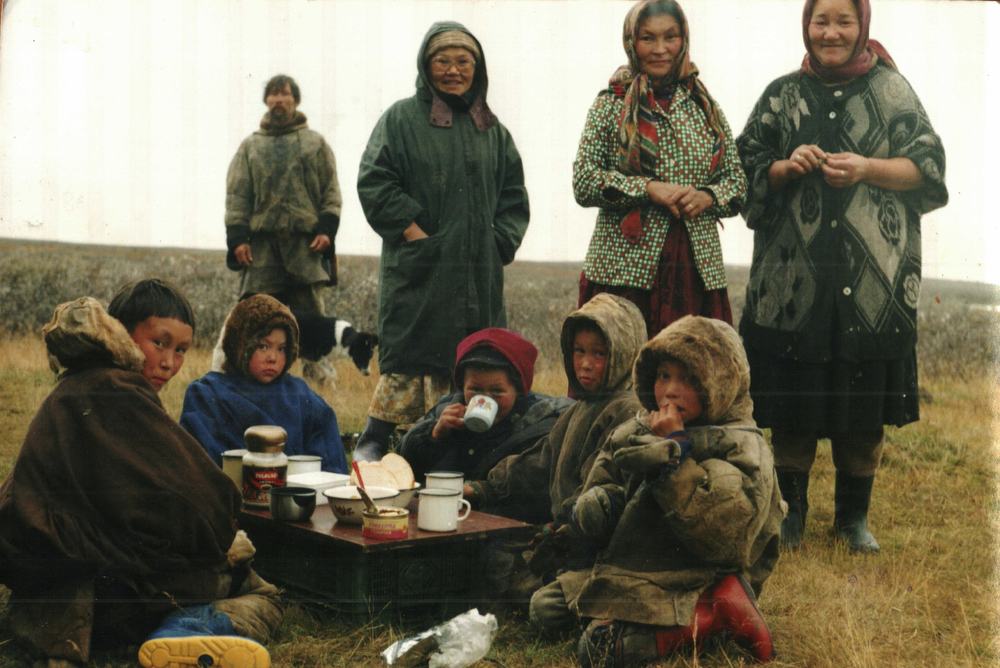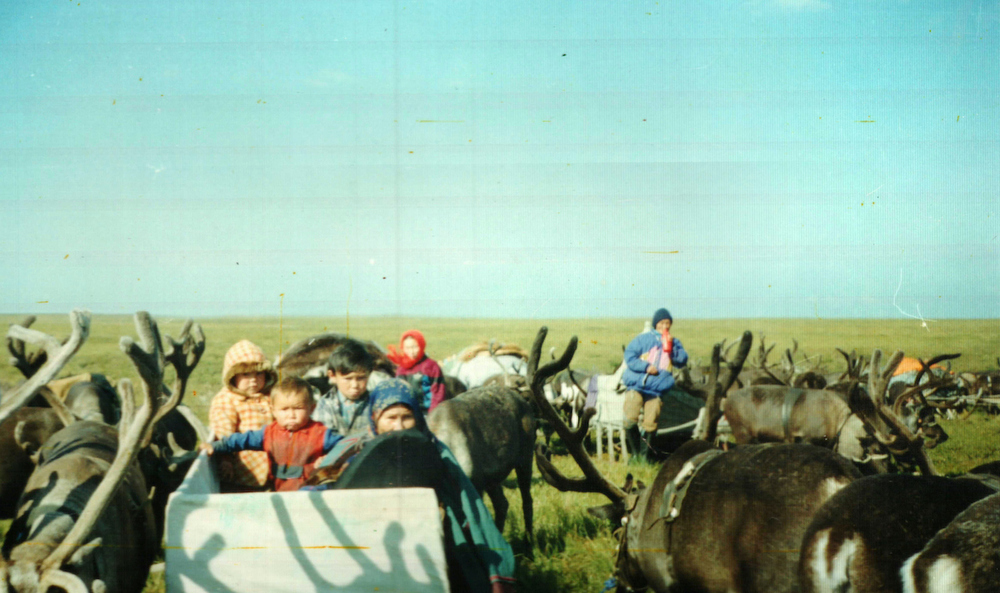 "The children still vividly remember their life on the tundra," says Kuwajima, who after a 10 month wait for a visa was allowed in November 2014 to visit the school. "Physically they live in the school, but mentally they are still back in their tundra homes." The school are full of signs of the homeland left behind: ornaments, ethnic-themed decorations, dolls and mini tents, smaller versions of Chum, the mobile homes they and their families sleep in. The emphasis on the mixing of two different cultures is no more evident than in the children's drawings, some of which can be seen below.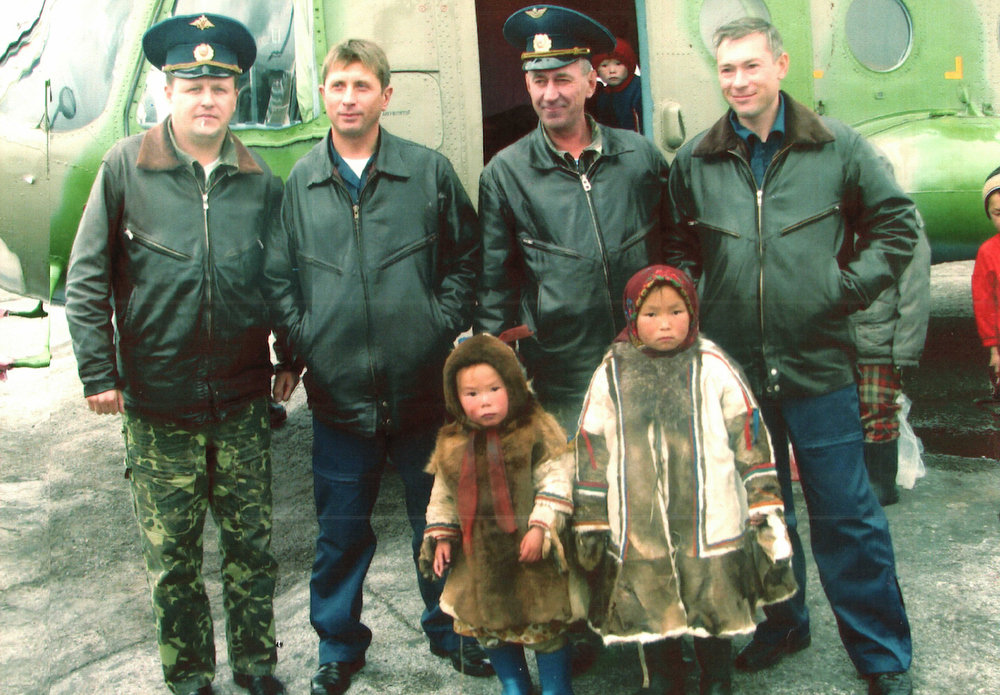 In his portraits, Kuwajima is willing to reveal his presence. Arguably, a true photograph should feature the photographer's fingers. Kuwajima recognises his presence. He wants to show the whole picture. As he says: "I framed it that way so that another layer of the reality would be visible behind the backdrop. [In framing] we often fail to see the things beyond the frames, or miss the whole picture of reality. I wanted to address this issue and tried to show the changing and complex identity of the Nenets today."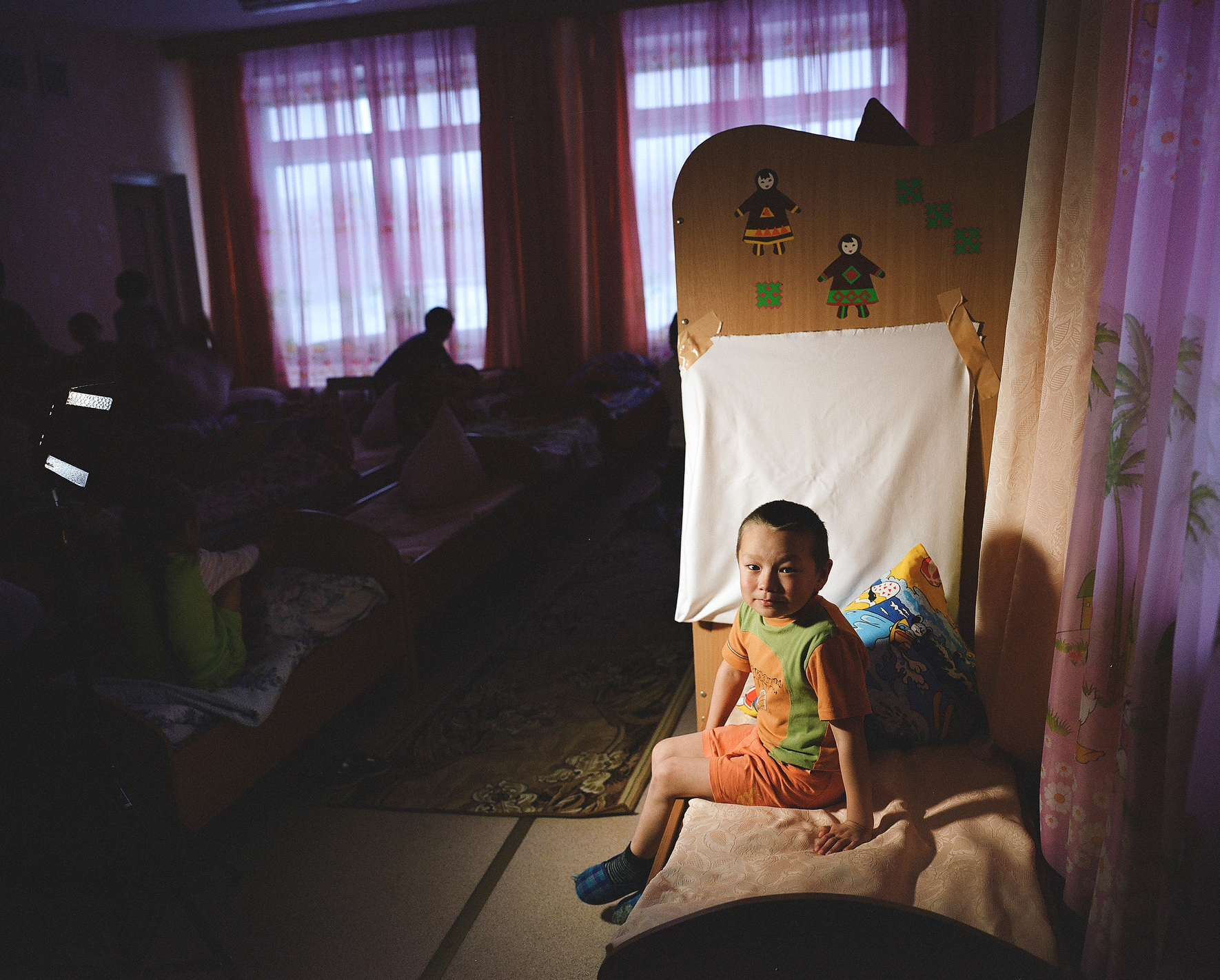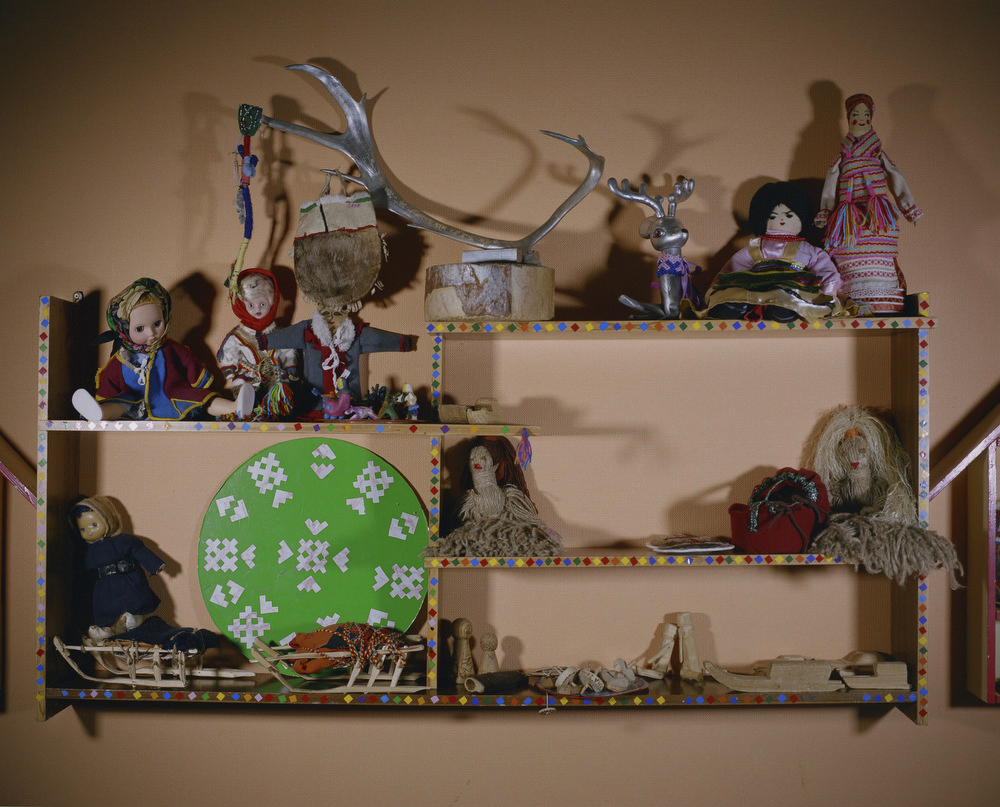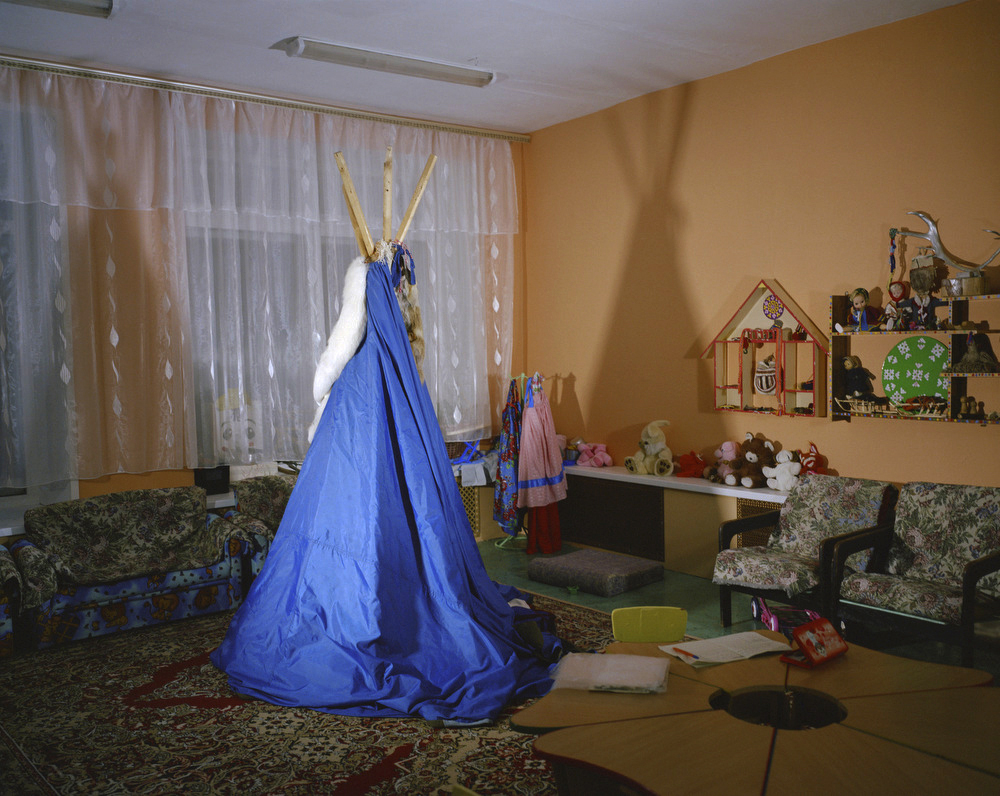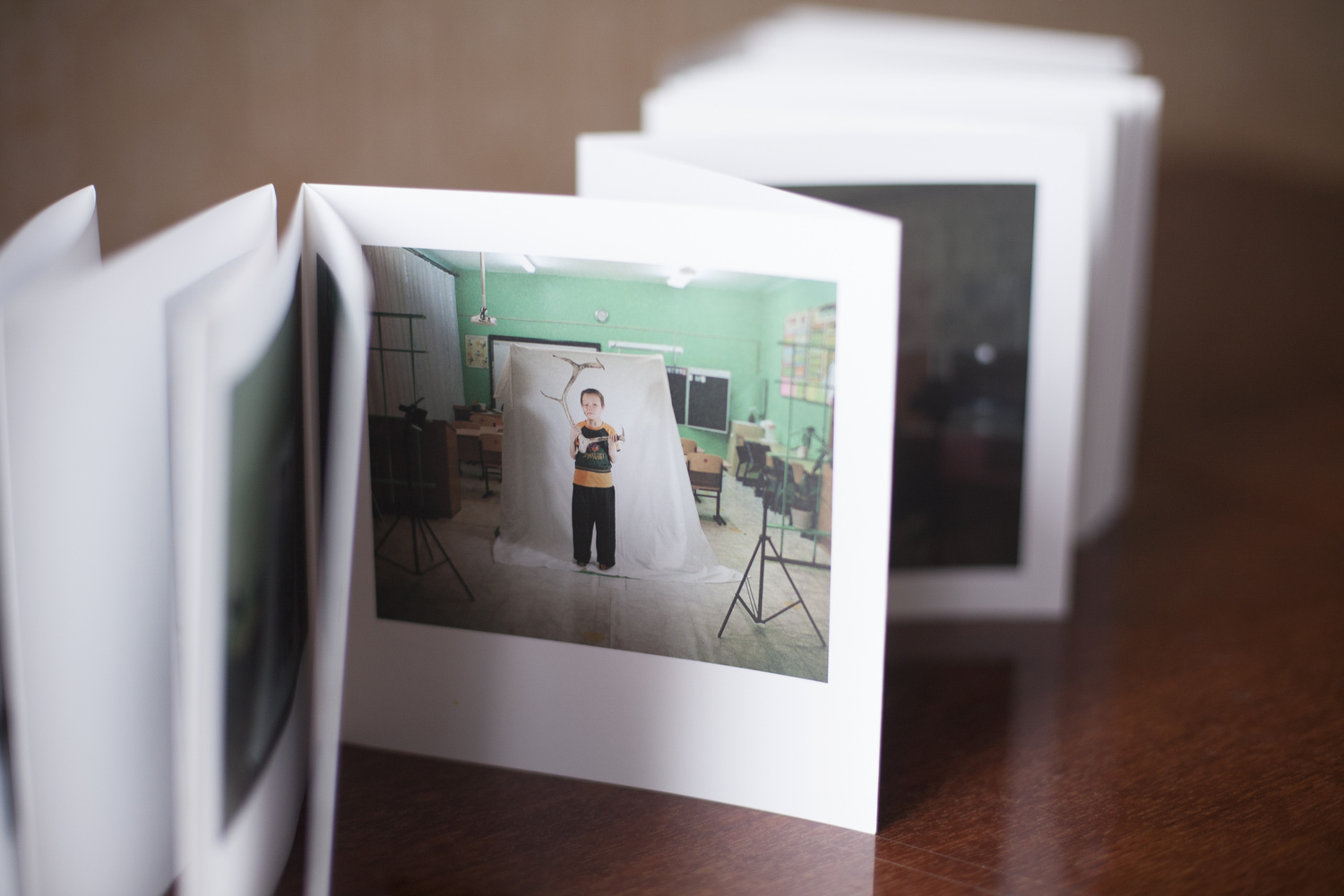 Via Schlebruegge. Buy Tundra Kids here (signed copies) and here.
Follow Ikuru Kuwajima on his website.