Tommy Titop is, to quote Stephen Ellcock, a 'little thug who drowns kittens, pesters puppies and decimates the lesser creation; he gets his comeuppance in a series of dreams in which the roles of tormentor and tormented are reversed as in The World Upside Down.' Tommy is the star or The Tribulations of Tommy Tiptop, Published by Myra & Son, London, 1893.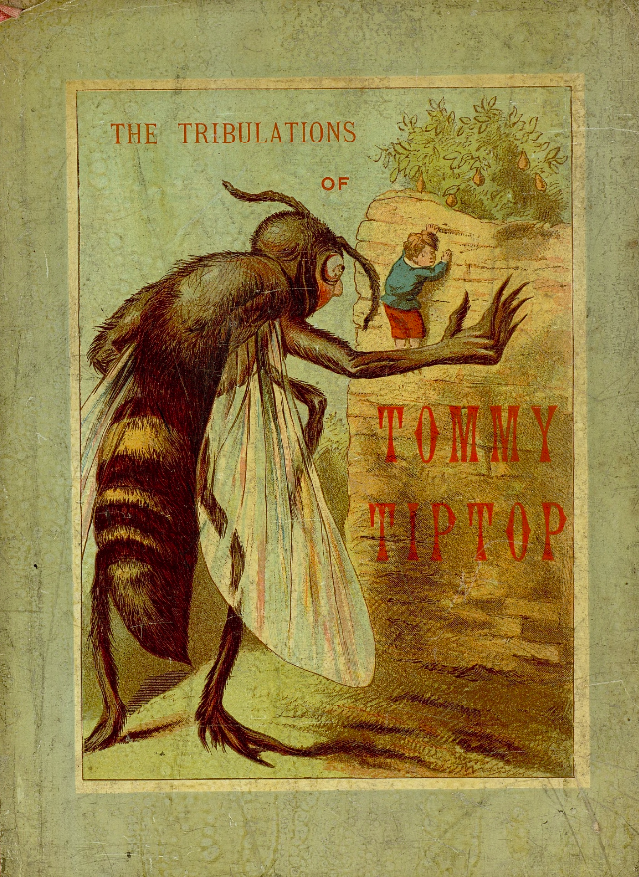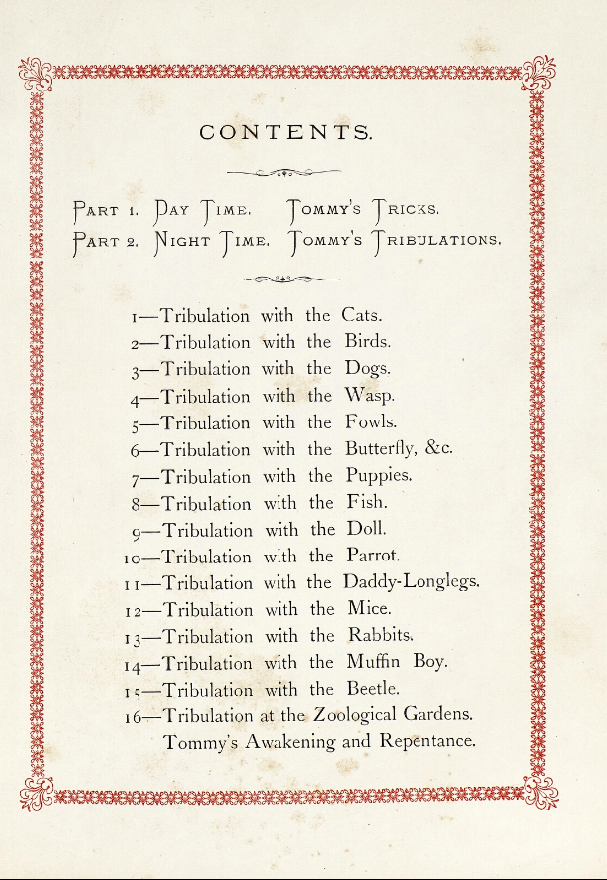 From the Preface:
Our duty towards others, and especially towards animals is now so seldom insisted on, that little apology is needed for bringing an old-fashioned principle before our readers. The object of this book is to show that all unkindness towards the animal creation merits – if it does not at all receive-  punishment, and that to obey the law of kindness is our duty as well as our happiness.
M. B.
The book is stained with moments of ultra violence – Tommy drowns kittens in a pail of icy water; murders chickens; amputates insects – and a macabre nursery rhyme:
Old father Long-Legs
Can't say his prayers:
Take him by the left leg,
And throw him down the stairs.
And when he's at the bottom,
Before he long has lain,
Take him by the right leg,
And throw him up again.
– Originally from Nancy Cock's Pretty Song Book for all little Misses and Masters, 1780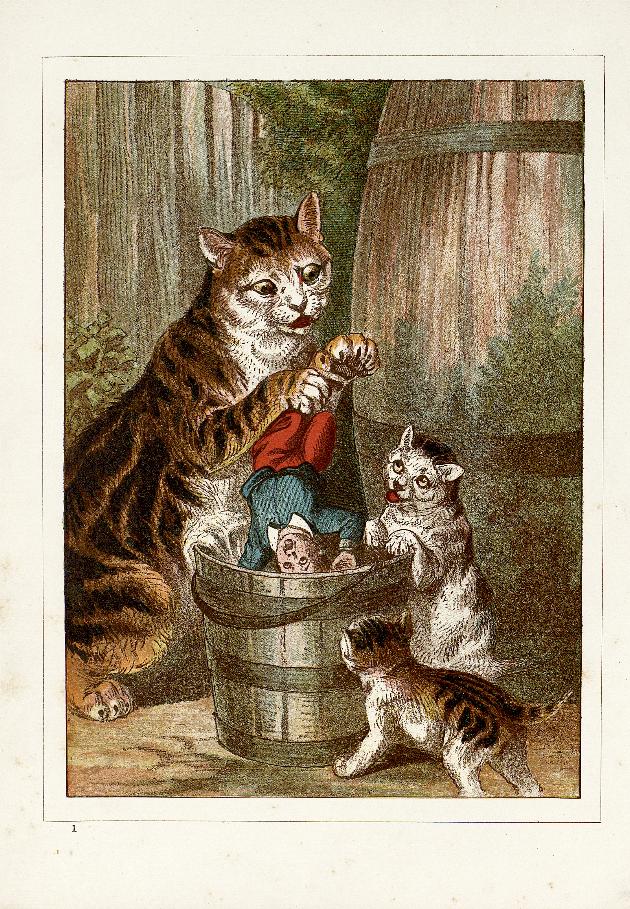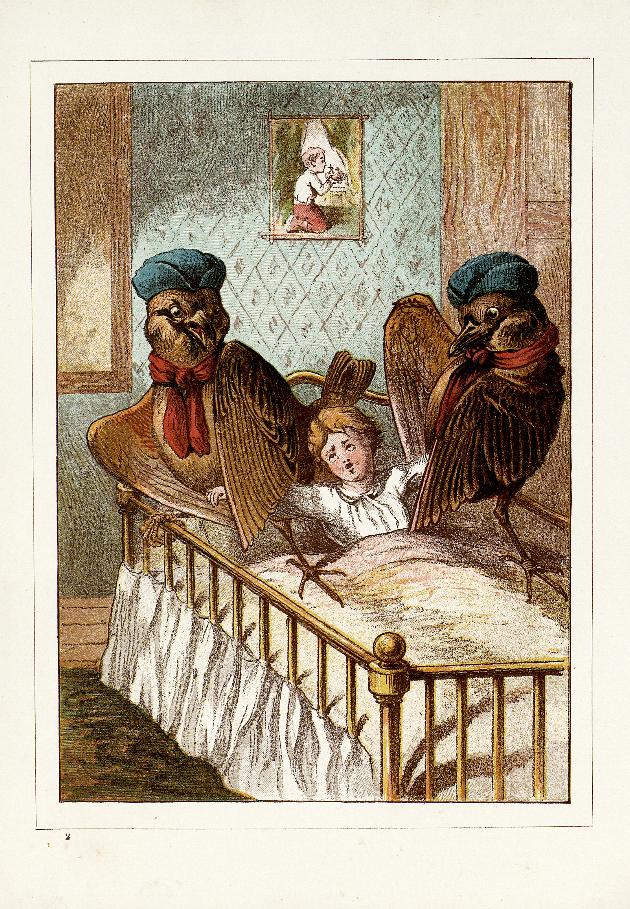 Here comes a candle to light you to bed,
Here comes a chopper to chop off your head.

– From an early Mother Goose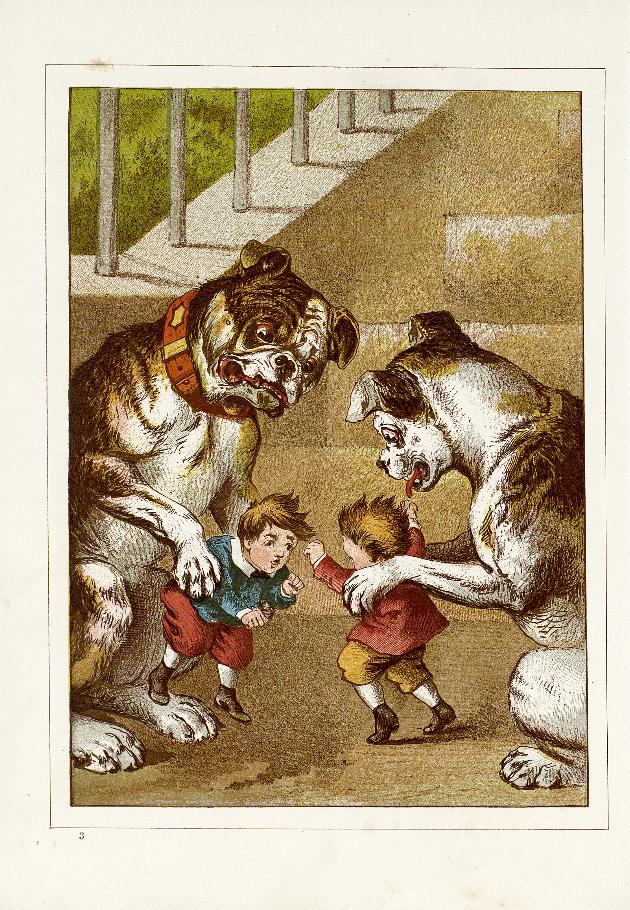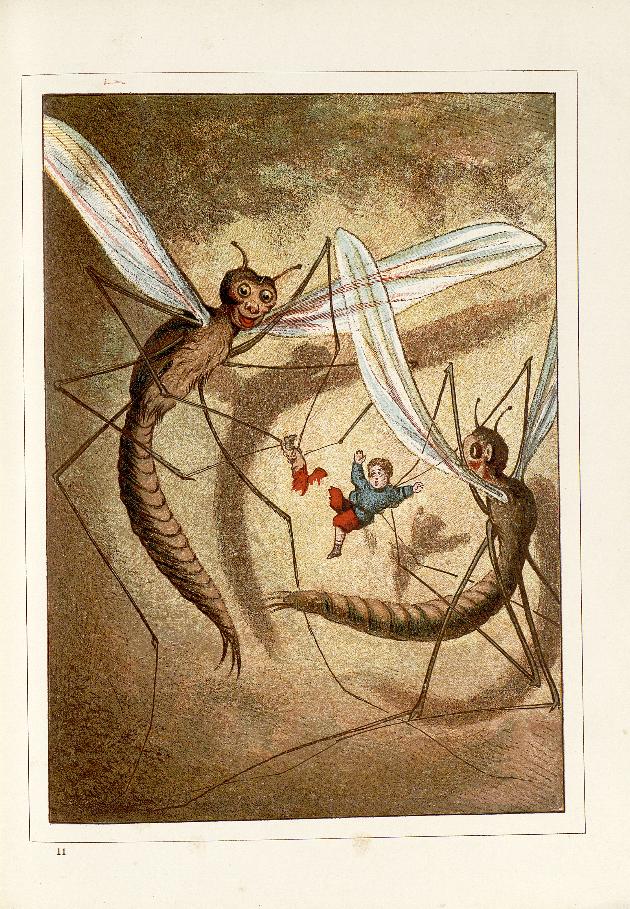 As Tommy sobs his eyes out in the realisation of his crimes, the books ends on  classic and hopeful note:
"He prayeth best, who loveth best
All things both great and small;
For the dear God who loveth us,
He made and loveth all."

― Samuel Taylor Coleridge, The Rime of the Ancient Mariner
The Tribulations of Tommy Tiptop via George A Smathers Libraires.