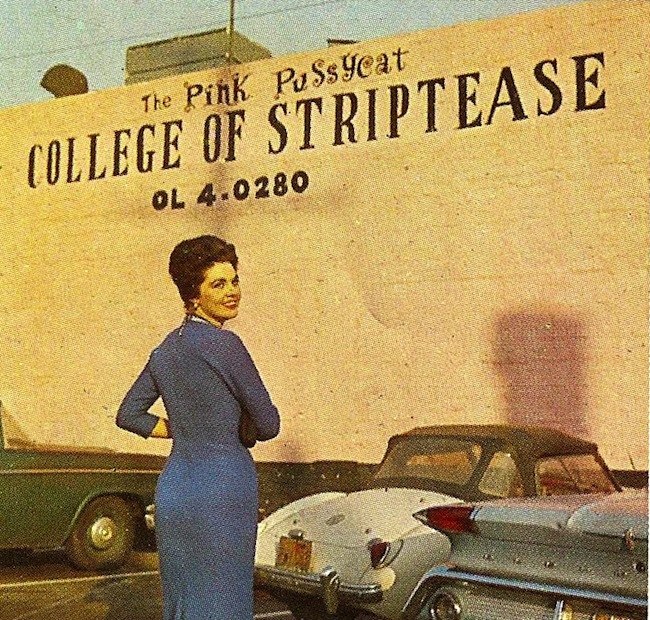 IN May 1960, the Pink Pussycat School of Striptease (aka The Navel Academy) opened it doors in Los Angeles. Said school owner and President Harry Schiller in his first baccalaureate: "There are lots of girls who want to strip, but few know how."
It's an age-old problem. Had only King Herod's wife been able to execute a satisfactory strip he'd not have sought titillation in Salome's veils and John the Baptist would have kept his head.
Harry was married to Alice Schiller, who, reportedly, who burst into tears the day her husband told her he was opening a burlesque house. She then warmed to the task, taking charge of the dancers, dressing them in "bosom bonnets", and giving them Rat Pack-inspired names like Fran Sinatra, Samya Davis Jr., Deena Martin and Peeler Lawford. The men who created the dancers arrived to give their female versions the twice over.
She told the LA Times in 1967:
"I myself am an authority on beauty and glamour. I've probably glamorized 1,000 pussycats. Twenty of my pussycats married multimillionaires. One of my girls got a $2,700 tip one night. She disappeared. We heard she'd fixed her nose with some of the money, but we never saw her again."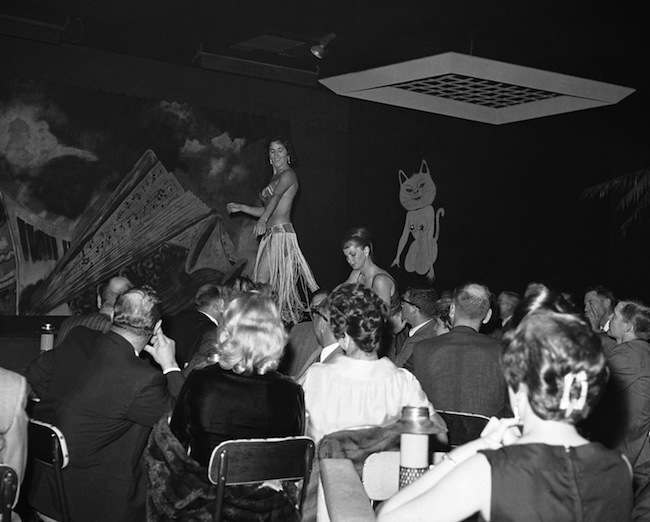 The College boasted educator Sally Marr, notable also for being the comic Lenny Bruce's mother.
The place had style. Comedian Bob Hope quipped in 1964: "L.A. needs culture, and the Pink Pussycat can't do it alone."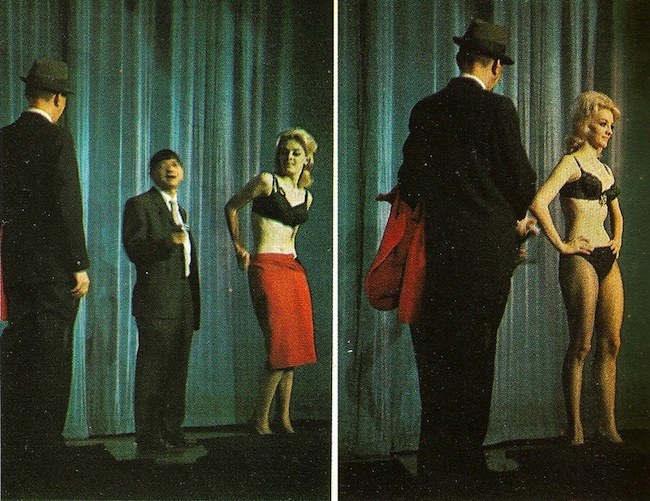 At a cost of $100 for 10 sessions, wannabe strippers studied modules such as:
"The History and Theory of the Striptease"
"The Psychology of Inhibitions"
"Applied Sensual Communication"
"Elementary Bumps and Grinds"
"Controlling the Structural Components of the Anatomy"
"Dynamic Mammary, Navel and Pelvic Rotation and Oscillation"
"Fundamentals of Taking It Off"
"Methodology of Teasing, Tantalizing, and Titillating"
The admission rules:
(1) over 21
(2) of high moral character
(3) seriously interested in the art of striptease
(4) possessed of a voluptuous body
For $4.95 plus postage, students could could enrol on a correspondence course. YFor that cash you got two bosom bonnets, one G-string, a rhinestone for the navel and a copy of the curriculum.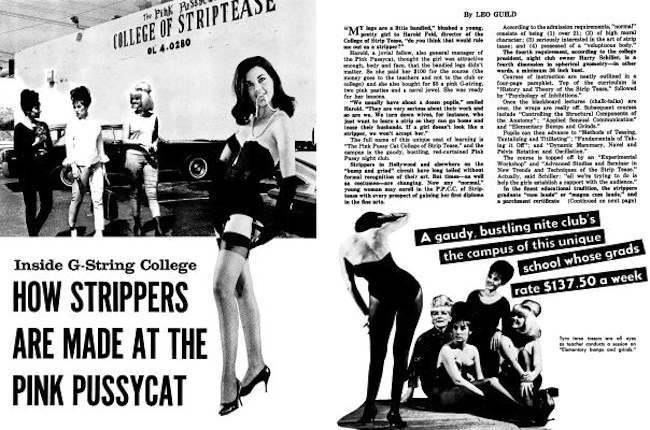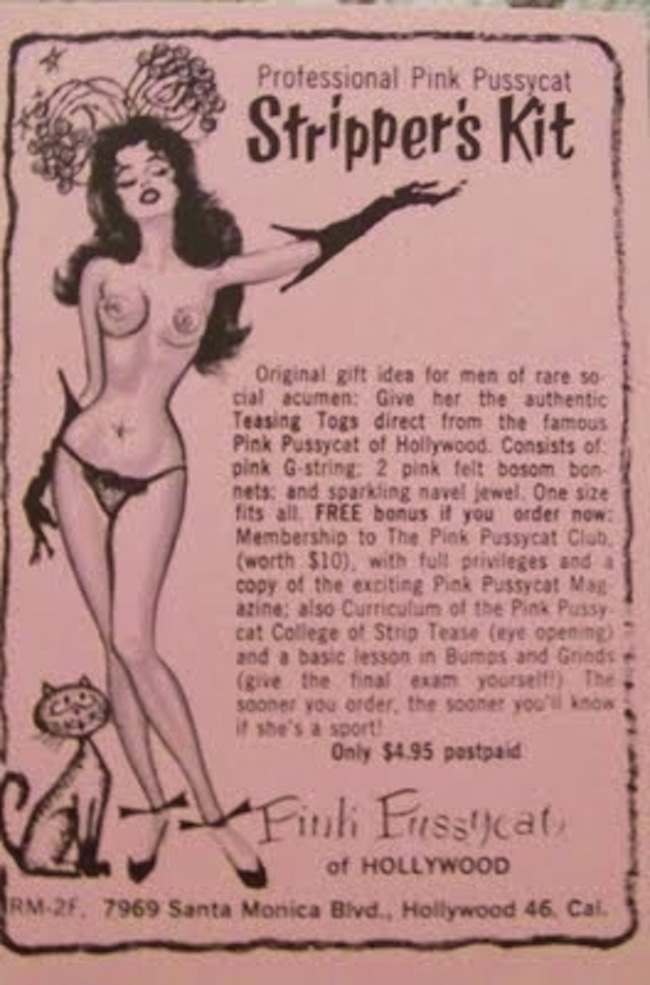 The club would never last. It became Peanuts disco and then Club 7969.
Spotters: Martinotimemachine and My Retro Space