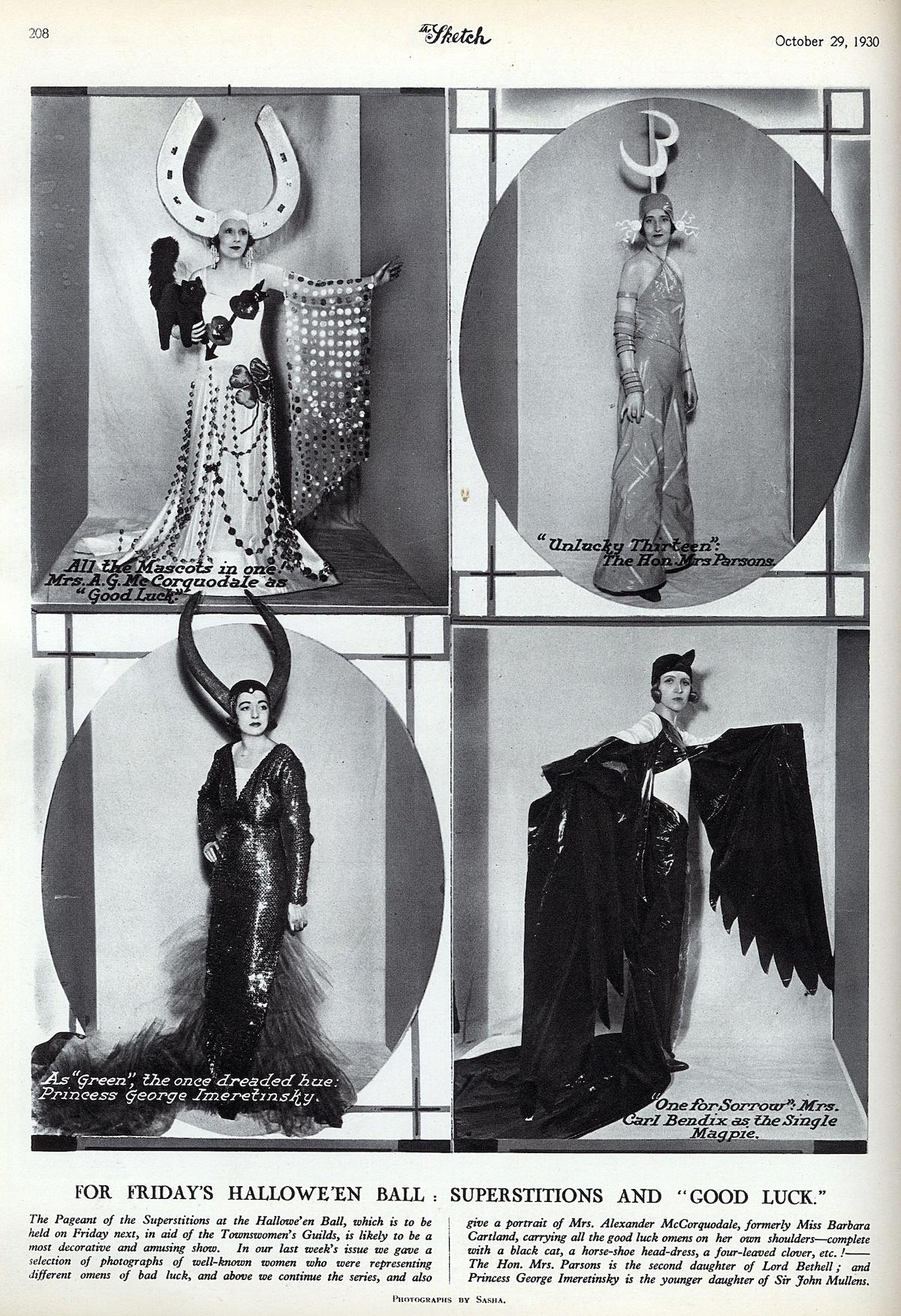 To London in October 1930 for the Pageant of the Superstitions at London's Haymarket Theatre. It's a charity do to raise money for the Queen Charlotte Maternity Hospital Maintenance Fund. The Queen Charlotte was one of the oldest maternity hospitals in Europe, founded in 1739. Renamed Queen Charlotte's and Chelsea Hospital, it's now located between East Acton and White City, adjacent to the Hammersmith Hospital.
The royal connection was established by Charlotte of Mecklenburg-Strelitz (Sophia Charlotte; 19 May 1744 – 17 November 1818), Queen of Great Britain and Ireland as the wife of King George III. She held an annual ball to raise funds for the hospital. All the toffs came. And they were still coming in 1930. The October 29 issue of The Sketch featured portraits of the well-heeled tin rattlers:

"The Pageant of the Superstitions at the  Hallowe'en Ball, which is to be held on Friday next in aid of the Townswomen's Guild, is likely to be a most decorative and amusing show…"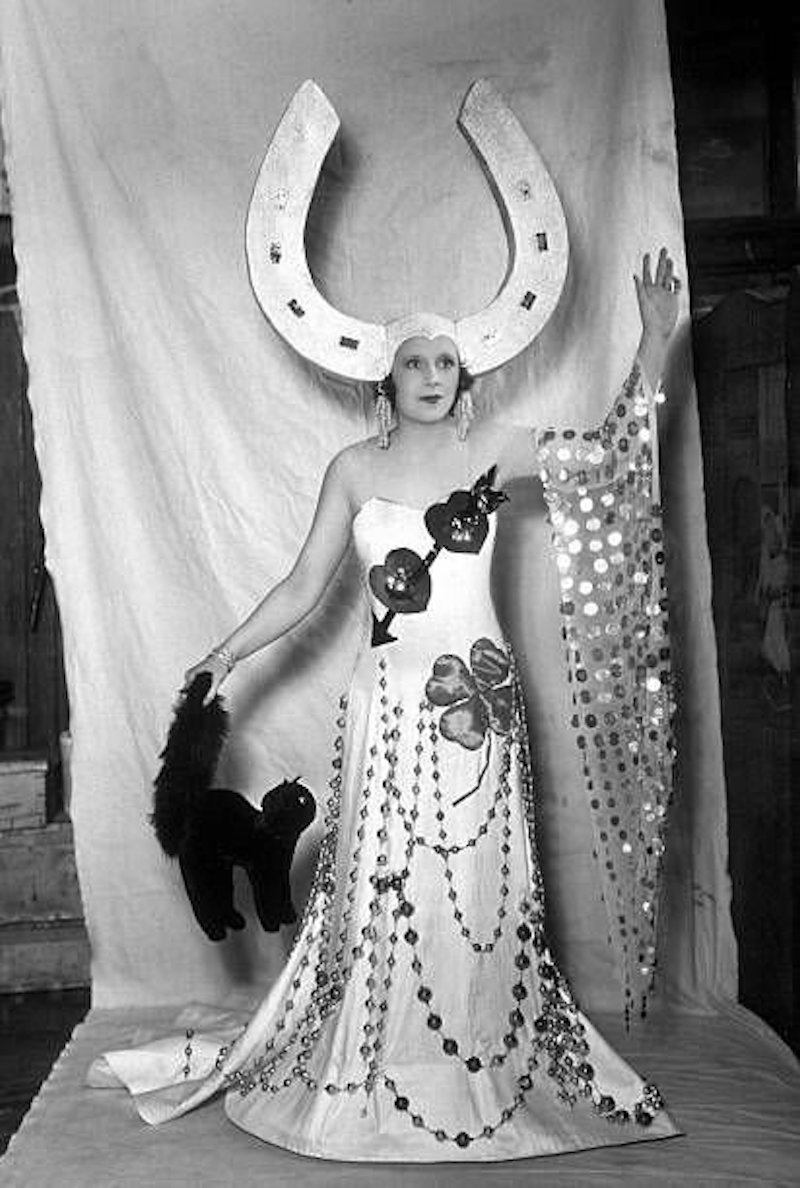 Mrs Alexander McCorquodale (formerly Barbara Cartland) (above) (9 July 1901 – 21 May 2000) came as the personification of "Good Luck" in a horseshoe headdress and gown festooned with a four-leaf clover and heart. She carried a lucky black cat. Dame Barbara is best remembered as the twice-married (one divorce) 'Queen of Romance', who published both contemporary and historical romance novels, the latter set primarily during the Victorian or Edwardian period. She was also known for her love of wearing a pink chiffon gown at most times.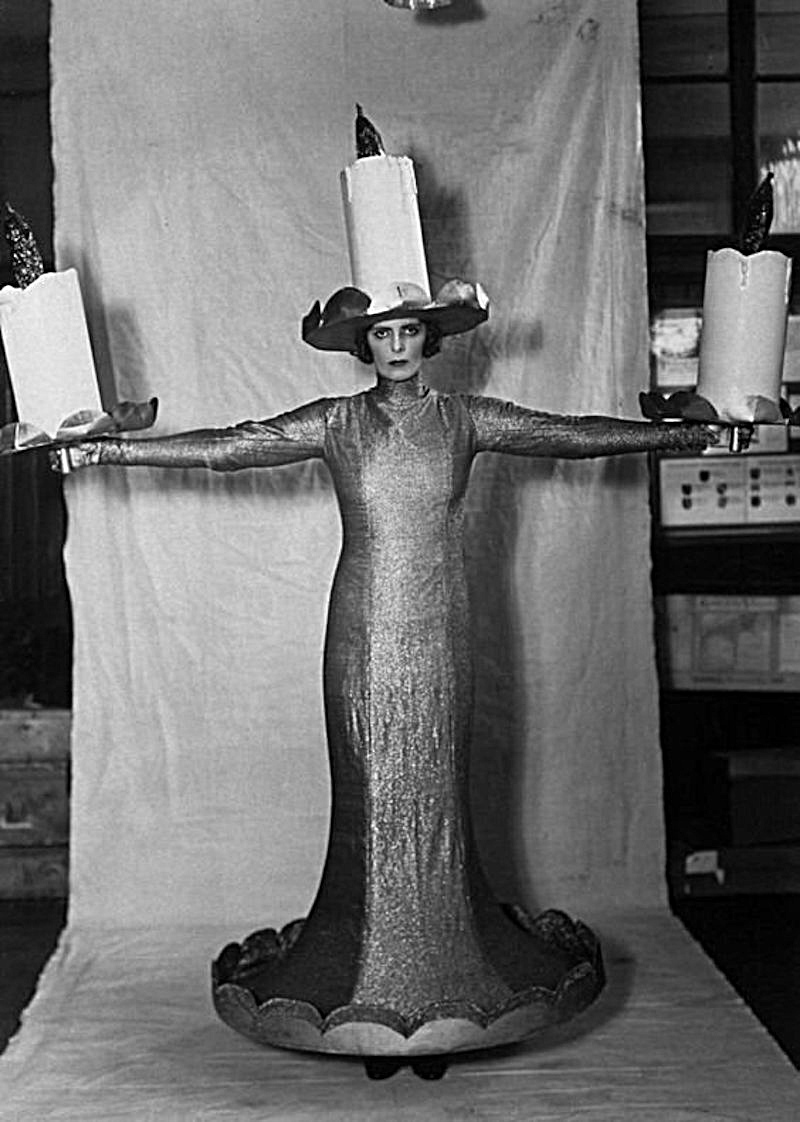 Also in attendance was the Hon Mrs. Roland Cubitt (24 May 1900 – 16 August 1986). Her outfit (above), personified the superstition that three candles are bad luck because the person nearest the shortest candle would either be the first to marry or the first to die.
Her granddaughter is the Duchess of Cornwall (née Camilla Parker-Bowles), wife to King Charles III, who as once the third person in Charles's first marriage to Princess Diana (1 July 1961 – 31 August 1997).
And there's another link to Diana in this blue blood petri dish. Cartland's daughter, Raine McCorquodale (9 September 1929 – 21 October 2016), was the Princess's step-mother. Di nicknamed her 'Acid Raine'.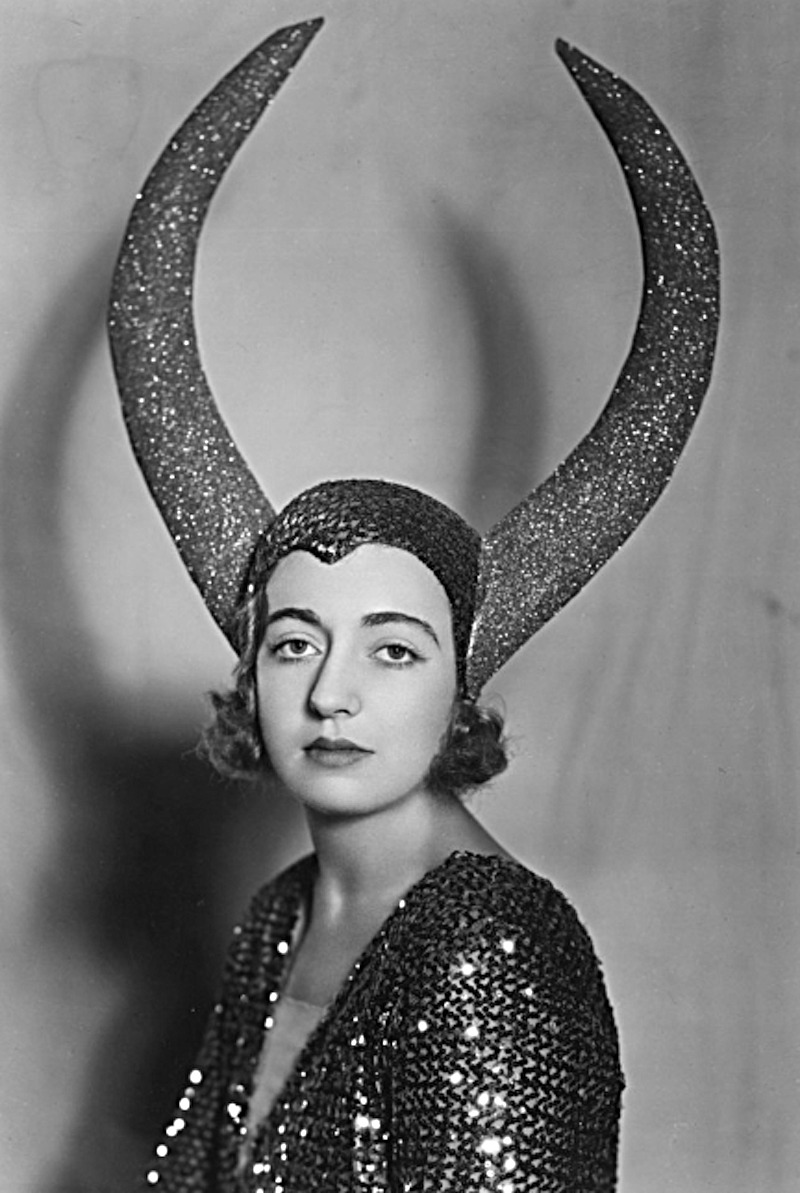 And there was Princess George Imeritinsky (Avril Joy (née Mullens) and later wife of Ernest Aldrich Simpson. Her husband was British-educated Prince George G. Imeretinsky (1897–1972), a Georgian royal, Grenadier Guards Lieutenant, RAF Officer, motor racing journalist and a godson of the last Emperor Nicholas II of Russia. She wore a hat with large horns, embodying the "Green" of Shakespeare's envious "green-eyed monster".