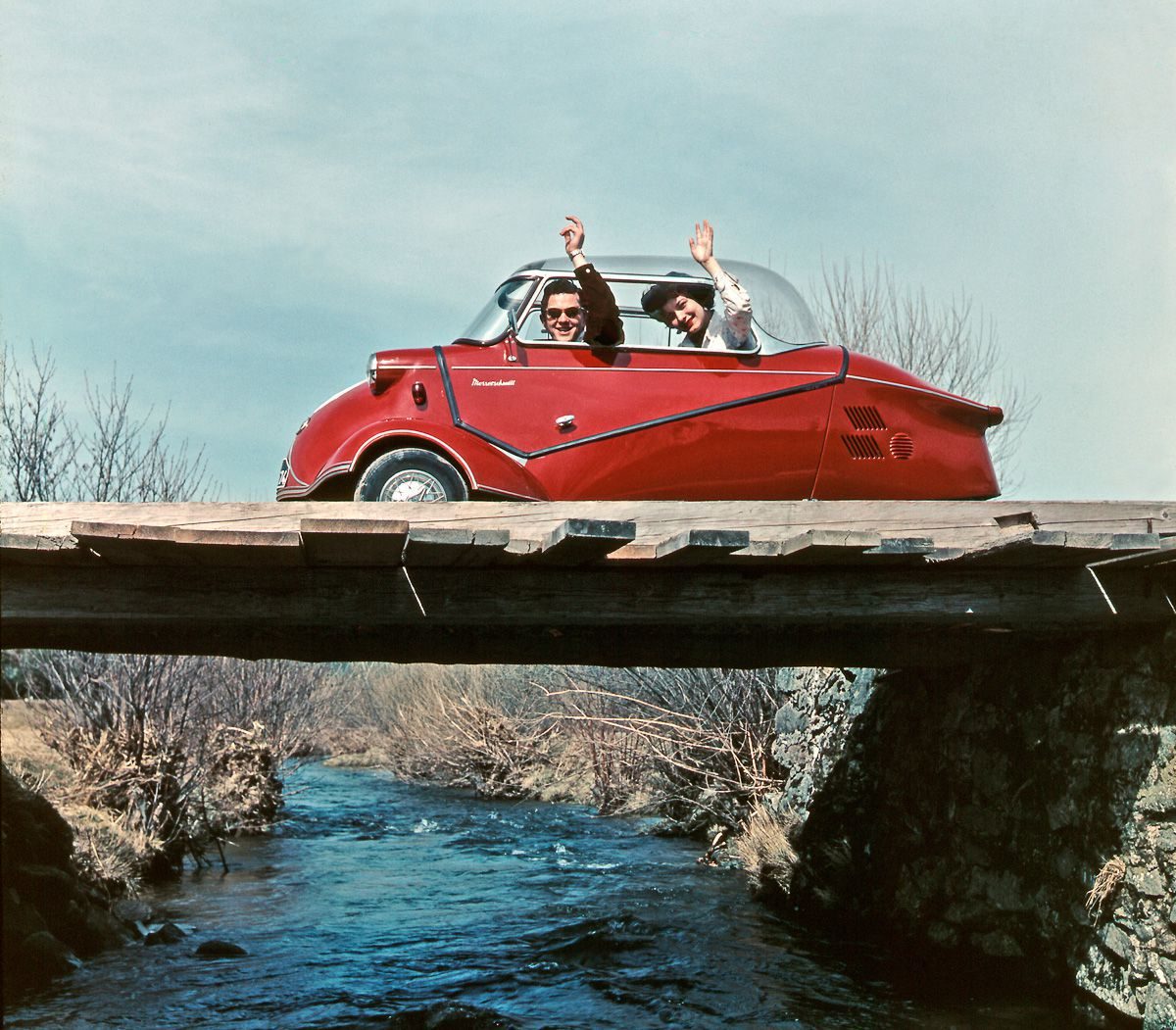 In 1952, German aircraft engineer Fritz Fend (April 14, 1920 – November 22, 2000), a former technical officer with the Luftwaffe in World War 2, took his design for a Kabinenroller (Cabin Scooter) to the Messerschmitt aircraft corporation.
In 1948, he'd devised an invalid carriage in the form of a tricycle. The front wheel was powered by pushing the handlebars back and forth. Originally designed with bicycle wheels, the one-person vehicle was redesigned with scooter wheels in order to make the carriage lower. Fend later made a version that was powered by a 38 cc (2.3 cu in) Victoria two-stroke engine.
Prohibited from manufacturing aircrafts after World War II (Germany was forbidden to manufacture aircraft until 1955), Messerschmitt needed products to keep its factories running. The company liked the idea. Fend added another seat, and in 1955, the three-wheeled Messerschmitt KR200 hit the road.
With its tandem seating – which also allowed the body to taper like an aircraft fuselage – and 56 MPH top speed, the bubble on wheels looked good and was affordable. The KR201 Roadster model featured a convertible cloth top and removable side curtains.
Some 40,000 Kabinenroller models rolled out between 1955 and 1964.