Emil Cardinaux, born in 1877, was a Swiss painter and poster artist. He became famous throughout the world for his poster art that illustrated his homeland perhaps more than any other. Emil was the son of a business man from Bern and at the advice of his parents, initially studied law. He also took drawing lessons, however, at the Bern Art School under Paul Volmar. In 1898 he moved to Munich to further his art studies and it was in Germany he decided to become a full-time artist. He carried on learning his trade initially with Ludwig Schmid-Reutte and then the artist Franz von Stuck.
In 1903 he returned to Switzerland, firstly back to Bern and then in 1911 Cardinaux moved to a studio house in Muri (a town about 100 kilometres east of Bern)  originally built by the Swiss architect Otto Ingold.
Cardinaux died in 1936 after a much lauded career creating illustrated books, mono cards, drawing caricatures and painting landscapes. But it was his 130 posters, mostly of his home country, that made Cardinaux famous especially his brilliant Zermatt poster from 1908.
Buy Emil Cardinaux Posters in the Shop.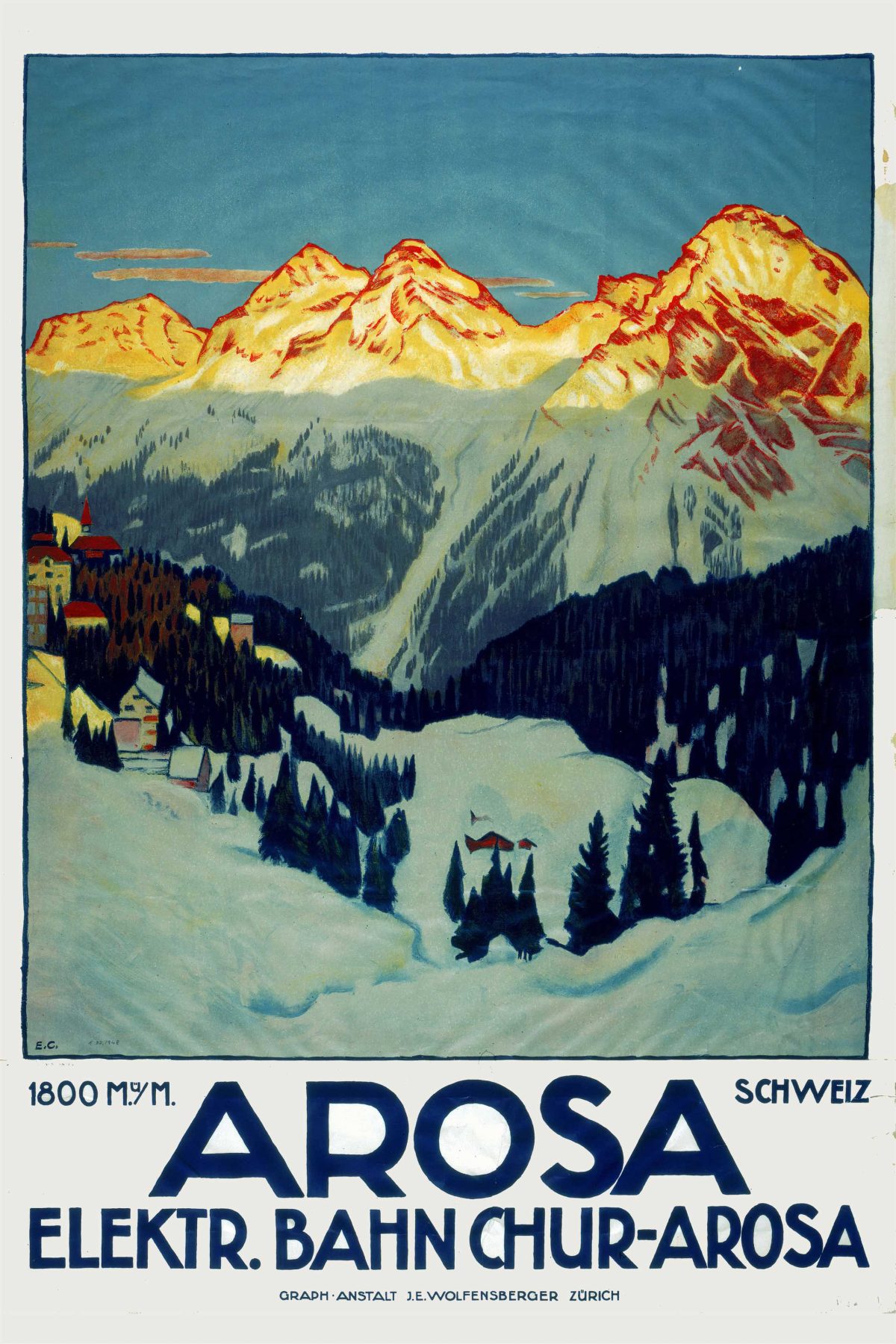 Buy Emil Cardinaux Posters in the Shop.