Black Rabbit: Hazel… Hazel… you know me, don't you?
Hazel: I don't know.
[the apparition reveals himself to be the Black Rabbit, and Hazel gasps]
Hazel: Yes, my lord. I know you.
– Richerd Adams, Watershed Down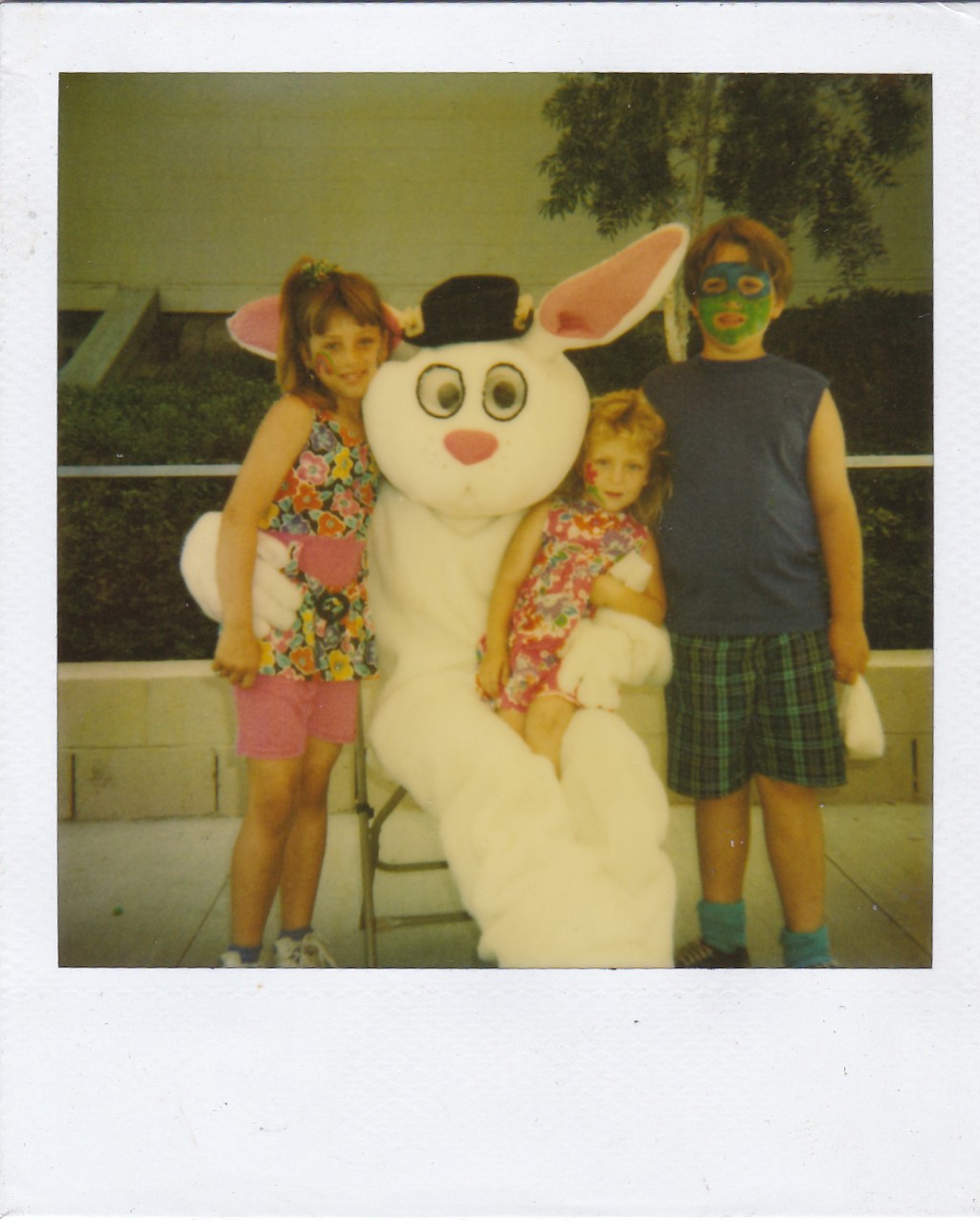 We've been here before, of course. A previous album of snapshot collector Robert E. Jackson's Easter Bunnies cast the furry critter in a sinister light. The Easter Bunny is coming! If you can't run for you life, look busy and he might not spot you.
Like Dracula, the Easter Bunny does his best work at night. Not that the bunny is any harbinger of doom – well, not unless you're on a diet. He brings chocolate eggs for the morning time, delivered to your kitchen or vegetable patch.
How he came to be is the stuff of legend, myth and possibly a lab in Wuhan. And that he comes in time for the Easter Bank Holiday weekend is to many non-Christians a stroke of bad luck that means the kinder have to work off the sugar at home and not at school.
And here's another secret revealed. Do you know how the Easter Bunny gets so much chocolate? He's buys the eggs a day after Easter when they're on sale. Rabbits also famously recycle their food. So give your egg a good sniff before tucking in…
 
For more vintage wonders follow Robert E. Jackson on Instagram.
More unsettling rabbits this way.