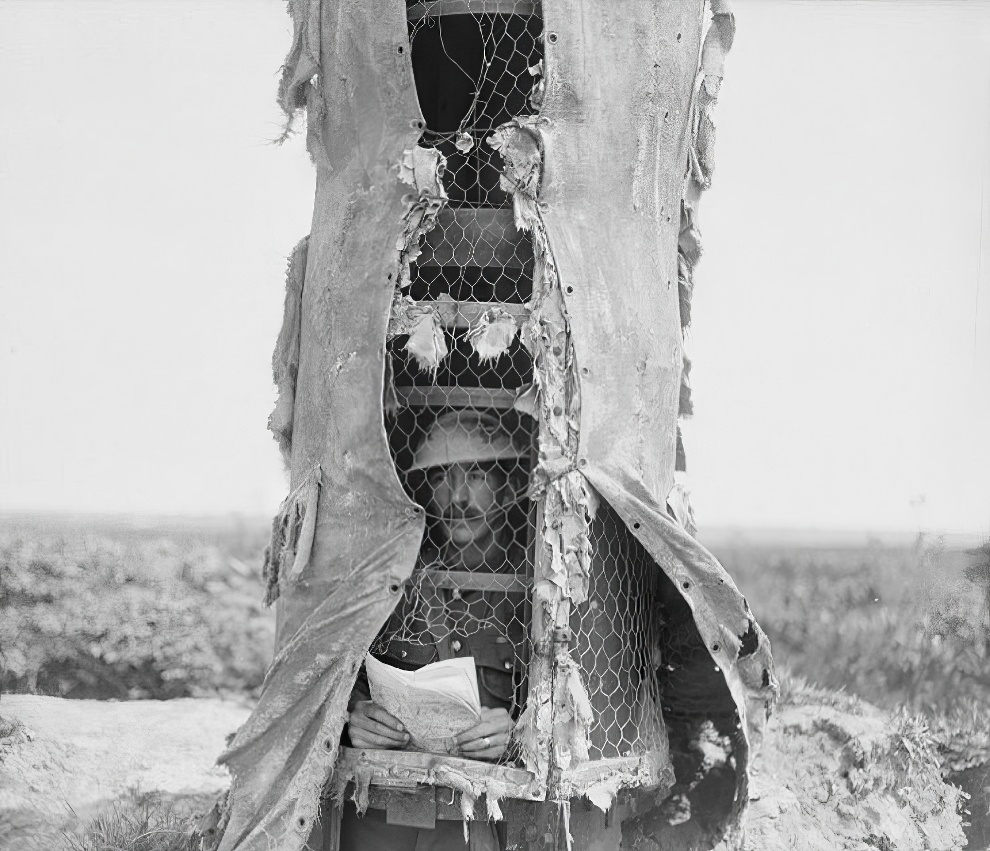 In the First World War, the French observed the enemy by placing spotters inside fake trees. With the battlefield and surrounding areas monitored by both sides, the sudden appearance of a new, fully grown tree would have aroused suspicion, so the idea was to fell existing trees and replace them with fakes.
The trees were replicas of battle-damaged trees in no-man's land on the Western Front. They were made behind the lines using sketches drawn by a camouflage artist on the battlefield.
The tree's base was dug into the ground and the entrance concealed. The spotter would enter the observation post from the bottom and climb a ladder bolted to the interior of an iron tube. He'd sit on small seat at the top and watch the area through a periscope.
The first British armoured tree was erected in March 1916. The Germans adopted the tactic in 1917.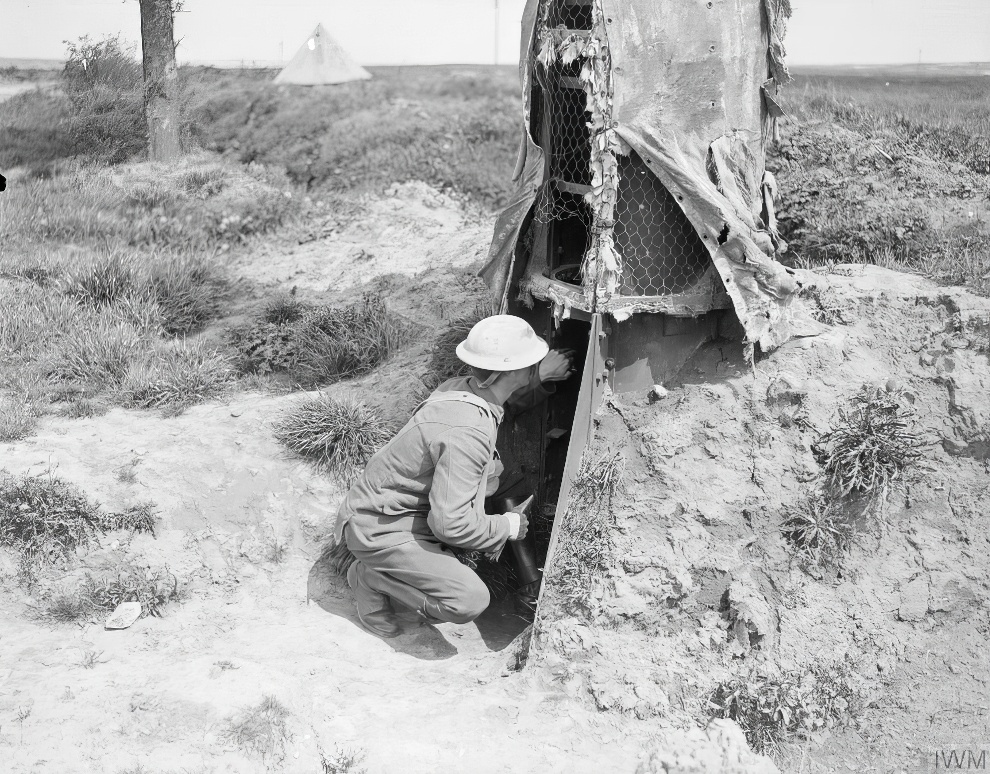 In 1915,  the French Army became the first to create a dedicated camouflage unit. The word 'camouflage' comes from the French verb meaning 'to make up for the stage'. Its practitioners were known as camoufleurs. The project was led by Lucien-Victor Guirand de Scévola (14 November 1871 – 29 March 1950), a French painter.
A year later, the British Army established a camouflage section under the command of Lieutenant-Colonel Francis Wyatt (1871 – 1919. It was known as the Special Works Park RE (Royal Engineers).
And again an artist played a key role in the project. Solomon Joseph Solomon (16 September 1860 – 27 July 1927) was a British painter, a founding member of the New English Art Club and member of the Royal Academy. He made an important contribution to the development of camouflage in the First World War, working in particular on tree observation posts and arguing tirelessly for camouflage netting to hide personnel and tanks from German plane spotters. In December 1916, Solomon established a camouflage school in Hyde Park, London, which was eventually taken over by the army.