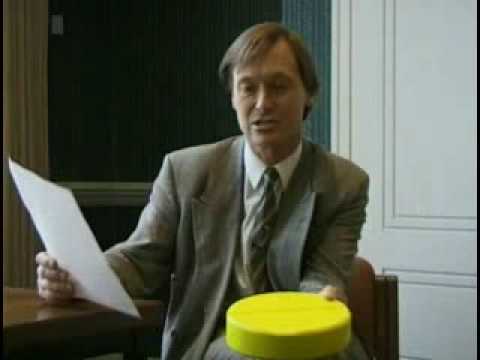 DO you know the practical jokers who glued the doors shot of 25 homes in Letterkenny, County Donegal? They glued some of the car doors, too.
John McGeever from Ballymacool Terrace in the town, tells the BBC:
"Some people went out of their homes and couldn't get back in again. Then some people realised when they were in they couldn't get out. Whoever did this must have a lorry load of glue because it was running down the doors. When we got down to the local locksmiths he had to replace most of the locks because he said whatever way this glue was inserted it actually went into the springs in the doors." 
It looks like a practical joke, albeit not one well-targeted. Practical jokes of this type are only funny if you are the joker, or the victim doesn't require lasting therapy and the emergency services. The best practical joke plays on a quirk in the victim's character and tell the truth. Malvolio had his yellow tights. No glue required.
Not everyone likes a joker. Margaret Drabble called practical jokes a sign of "arrested development".  A poll in 2001 revealed TV prankster Jeremy Beadle to be the most hated man in Britain after Saddam Hussein.
But when they hit the mark, we love them. Chris Morris, hit the mark when he seduced  Noel Edmonds and the Tory MP, David Amess, to rail against the evils of an entirely fictitious drug, "cake".
The more over the top the reaction, the funnier the joke.
Some memorable jokes:
In 2004, the makers of the film Czech Dream, two final year film students Filip Remunda and Vit Klusak, created a megastore called Cesky Sen (Czech Dream). They persuaded an ad agency that it was real. Ads went out. Markting was done. On the day of the grand opening thousands of people raced across a field to be the first to the superstore's doors, only to find a 100 metre-wide tarpaulin draped from scaffolding. Some of the duped called for the tricksters to be beaten up. The ad agency threatened to sue.
In Van Gogh: The Life by Steven Naifeh and Gregory White Smith, we learn that the great panter might have lost his life as the result of a practical joke. René Secréta, 16, was on holiday near Van Gogh's home in Auvers near Paris. He;d been playing jokes on Van Gogh, including sticking a snake inside his paint box, One joke involved a gun, and Van Gogh was shot below the ribs. It was suicide. It was rib tickler gone wrong.
In 2003,  an inmate, at Whitemoor top-security jail, was awarded £500 compensation as a result of an officer smearing boot polish on his tolet sea in his cell. The prisoners wrote: "Since arriving at Whitemoor prison, I have been subjected to various practical jokes by prison officers and as a result of their actions, I believe that my human rights have been violated and my health and safety has been put at risk." A Prison Service spokesman said: "The practical jokes played on a prisoner at Whitemoor were few and ended as soon as they were reported. However, the Prison Service feels that the allegation did not reflect well on those involved so decided to settle out of court for £500."
There are stories of wealthy Russians hiring police to trick their friends. There is the Moscow businessman arrested after a kilogram of "heroin" was found in his Mercedes. He was locked up in a cell for several hours with actors posing as criminals and questioned by an investigator who threatened him with a 15-year jail sentence. The jokes are the work of Sergei Knyazev and his business. One wheeze is for the joker to invite friends to a party at an isolated country dacha. They then cut the phone lines, locks the guest outside and terrify them with an armed maniac.
In 1994, Jacob Haugaard stood for election to the Danish parliament. It was a joke. He offered free beer, nicer Christmas gifts, more Renaissance furniture in Ikea, Nutella in all army field rations, continuous green traffic lights, the introduction of several whales into Randers fjord, the right to impotency, a tail wind on all cycle paths and the reclassification of people without a sense of humour as disabled. He won.  Nutella in all army field rations. The MP for Aarhus said: "It was all a practical joke, honestly. I guess people elected me because my promises are just as trustworthy as those of conventional political parties."