You can still see the swagger and love for pomp and pageantry – and relevancy – in these spectacular portraits of Napoléon Bonaparte's old soldiers. These loyal veterans of Napoleon's Grande Armée never moved away from their leader. On May 5, on the anniversary of the leader's death, they dressed in their old uniforms – bearskins, plumed shakos, shapkas, mameluke swords and medals – and slowly marched one pied de roi at a time to Paris' Place Vendôme, where they massed around the former Emperor Napoleon's likeness, which, befitting a figure forever attached to his apparent short man syndrome, was perched atop a tall column to commemorate the battle of Austerlitz (and the wonder of height).
We know not who took these portraits, no why. We know their identities because the verso lists the veteran's name and regiment.
Peter Harrington writes:
When and why these men were photographed is a mystery but some clues are offered in Henri Bouchot's book L'Epopée du Costume Militaire Français published in Paris in 1898, and containing pictures by the famous French military illustrator, Job. There is a color plate with a transparent overlay bearing the titled "Les Vieux de la vieille, Le 5 Mai, 1855." This depicts ten Napoleonic veterans in their full uniforms passing the column in the center of the Place Vendôme erected by Napoleon to commemorate the battle of Austerlitz…

The date of the event – May 5 – provides the reason why these men were in Paris for that was the anniversary of the death of Napoleon and every year on that date veterans gathered in the capital, as the Times of London in May 1855 noted: "The base and railings of the column of the Place Vendôme appear this day decked out with the annual offerings to the memory of the man whose statue adorns the summit. The display of garlands of immortelles, and other tributes of the kind, is greater than usual…the old soldiers of the Empire performed their usual homage yesterday at the same place."..

A more likely date however, is May 5, 1858, because all the veterans are wearing the Saint Helene medal which had been issued on August 12, 1857 to all veterans of the wars of the Revolution and the Empire.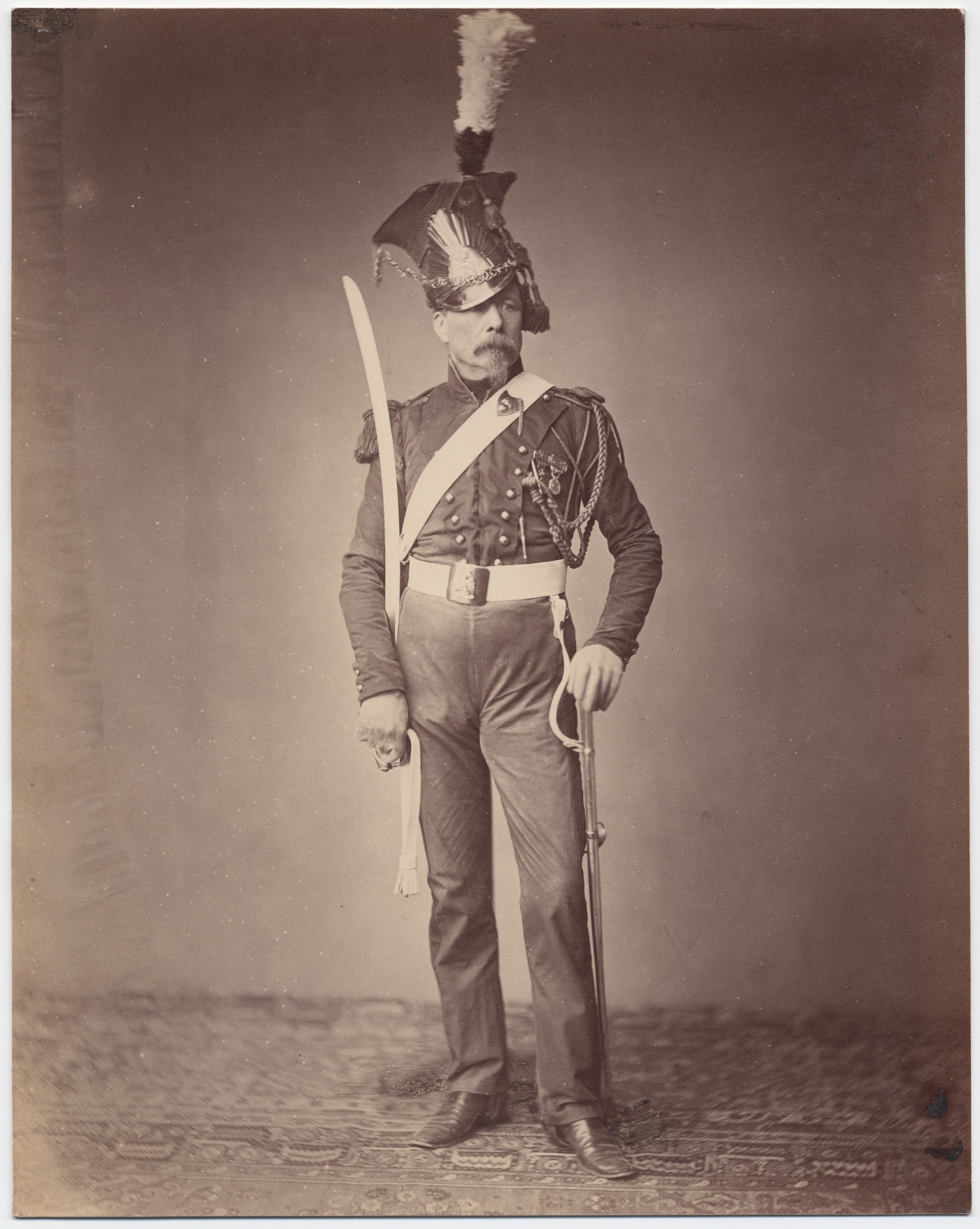 Via: Brown University Library and Retronaut's Chris Wild on Mashable