This erotic alphabet dates from 1931. It was created in the former Soviet Union by Sergey Merkurov (7 November 1881 – 8 June 1952), the former People's Artist of the USSR, an academic at the Soviet Academy of Arts and director of the Pushkin Museum of Fine Arts from 1944 to 1949.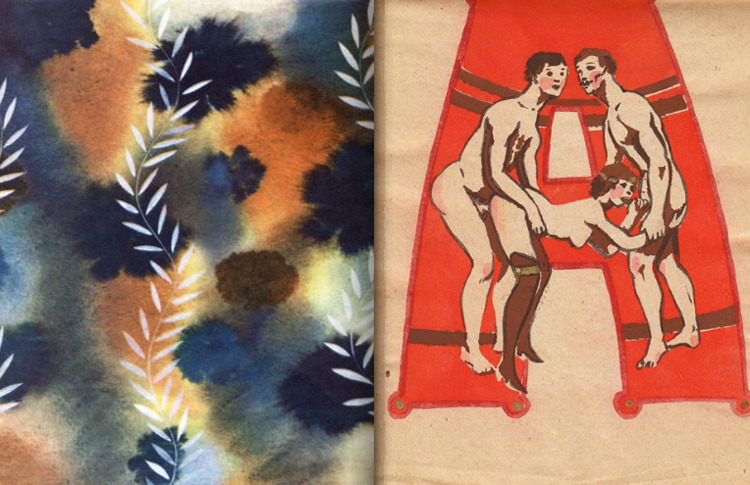 Why a Soviet patriot made what French satirist Joseph Apoux termed an Alphabet Pornographique in letters from the Cyrillic alphabet, the one used to write Russian, the de facto language of the Soviet Union, we don't know? We'd say it was just fun, a mental break from creating massive monuments to Stalin and Lenin, including a 150-feet tall monument to Lenin in Yerevan.
But everything was soaked in political ideology so some other intention other than sticky fingered adolescence can't be fully discounted. And what about the monkey, the winger penises and the fauns, one of whom seems to be reading? Whatever the intention, Merkurov's erotic alphabet showed Soviets that collectivism was not only tractors and planned planting.
The depicted positions are not officially unnamed, but it's not hard to imagine Stalin contemplating the benefits of the 'propaganda train'.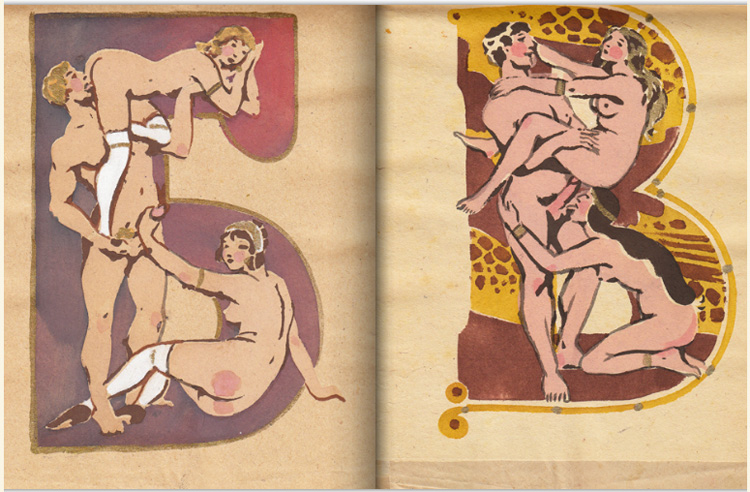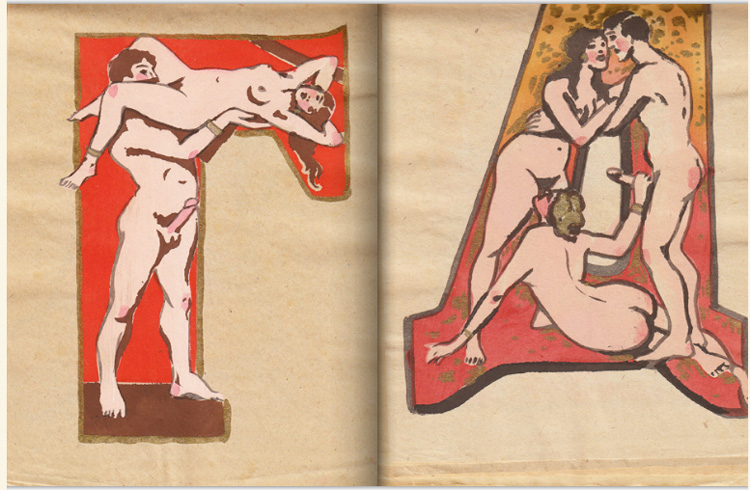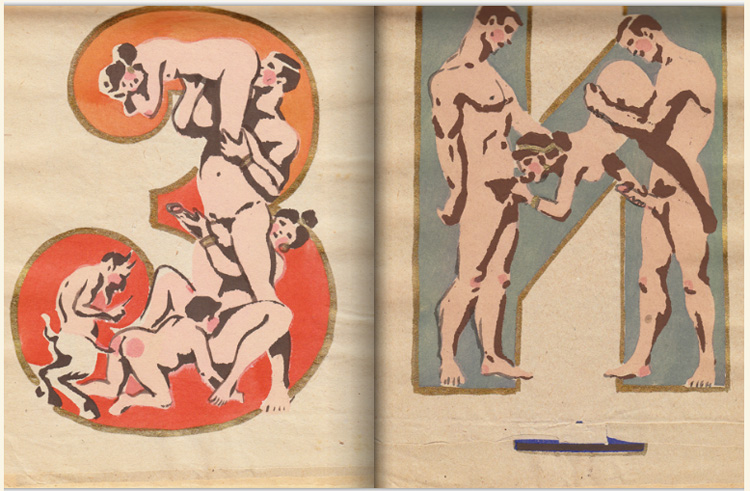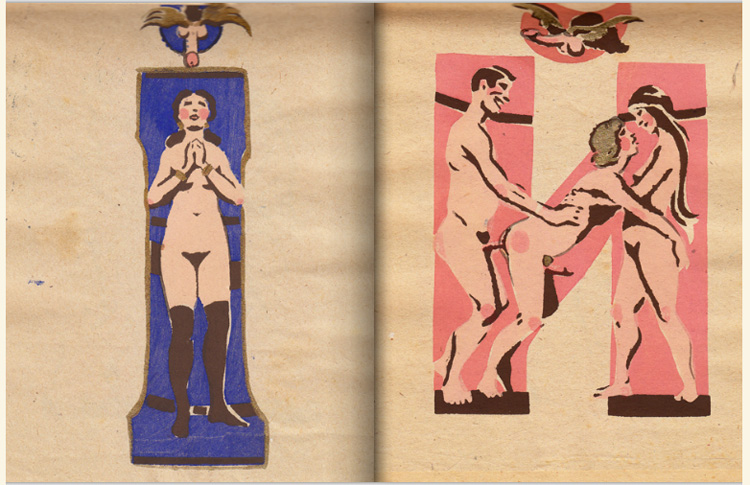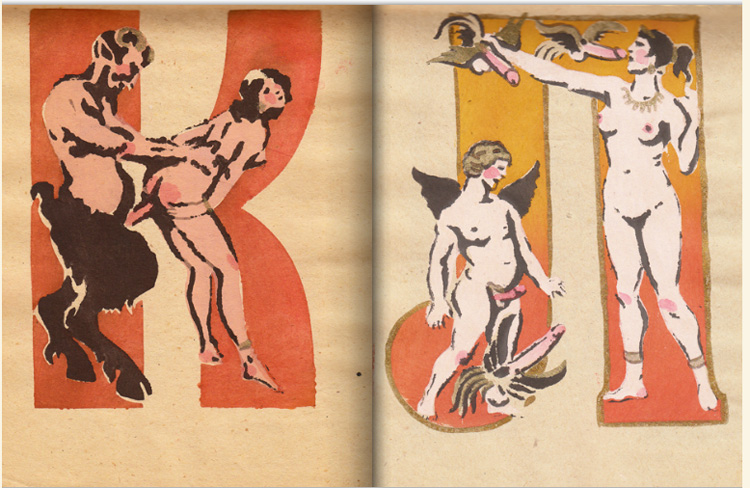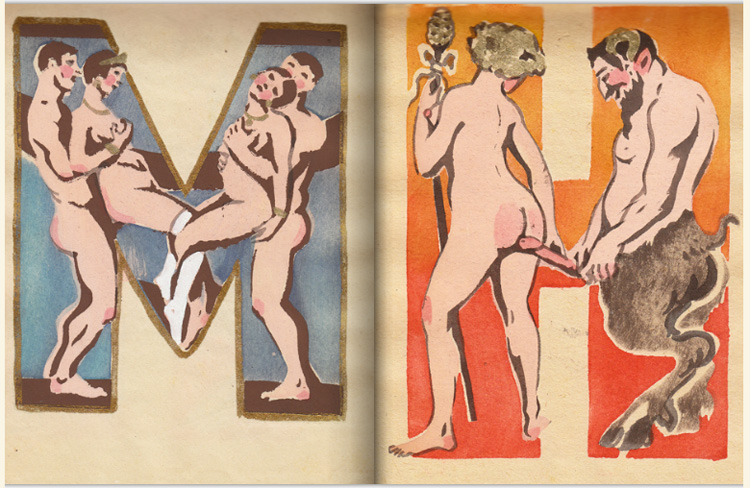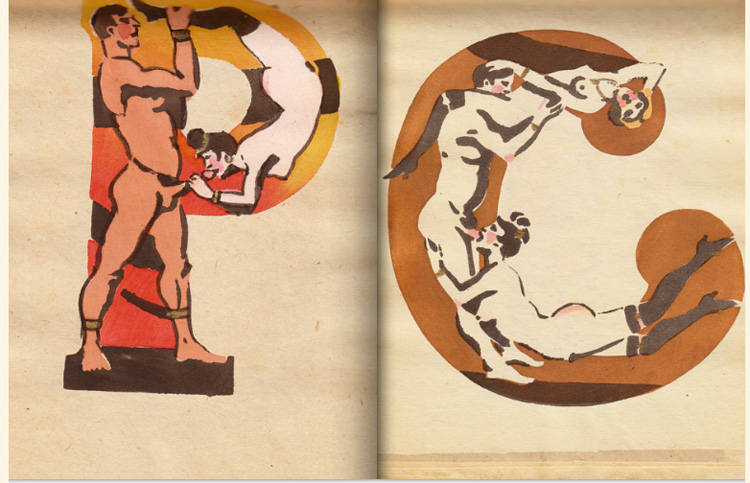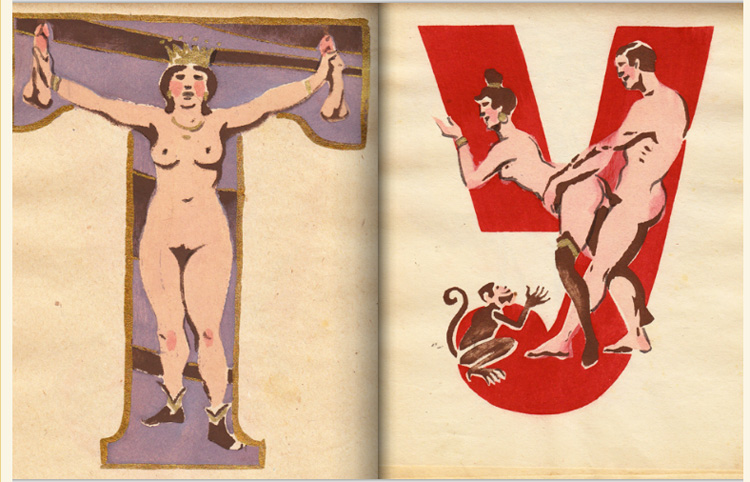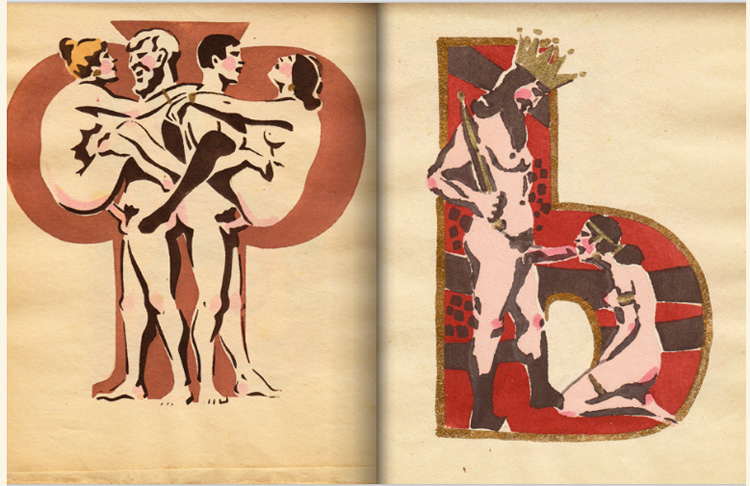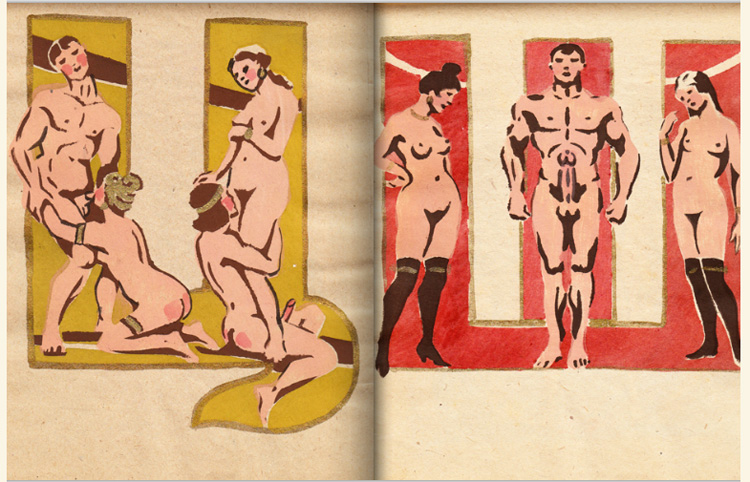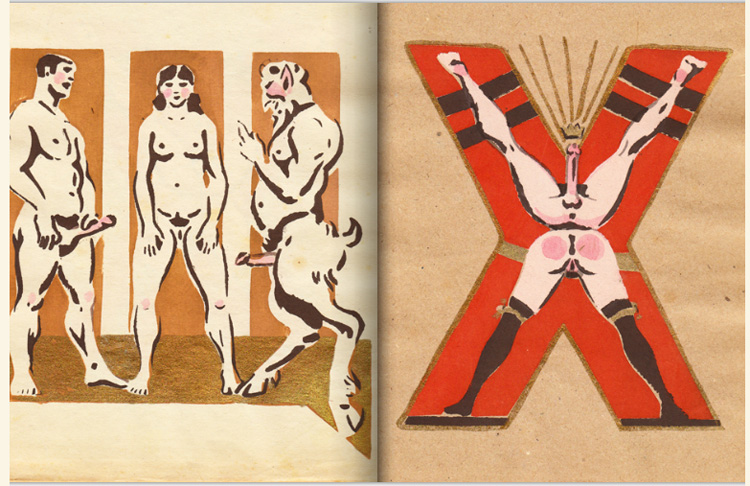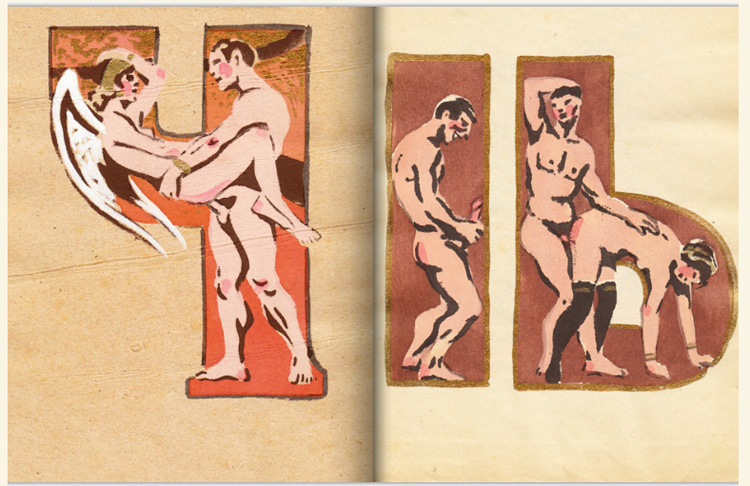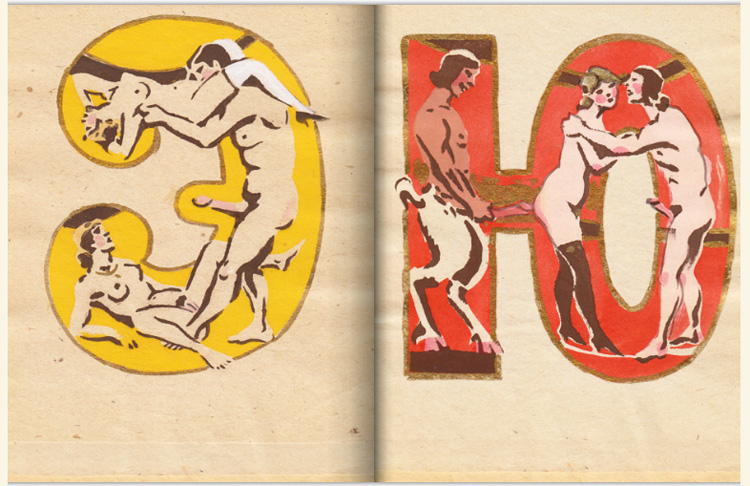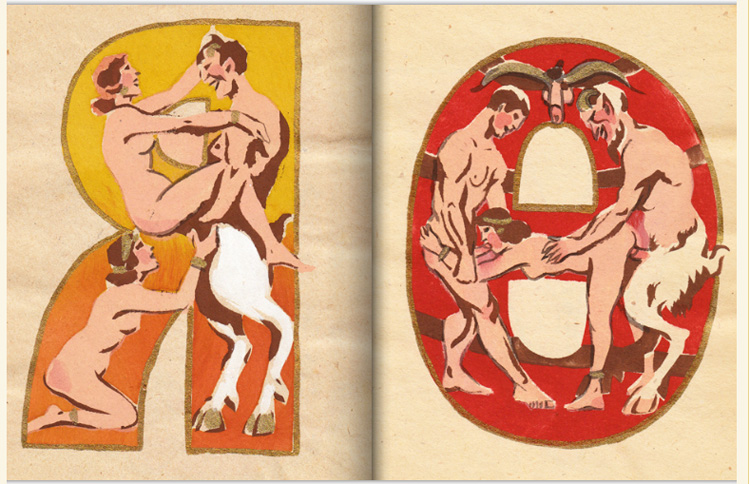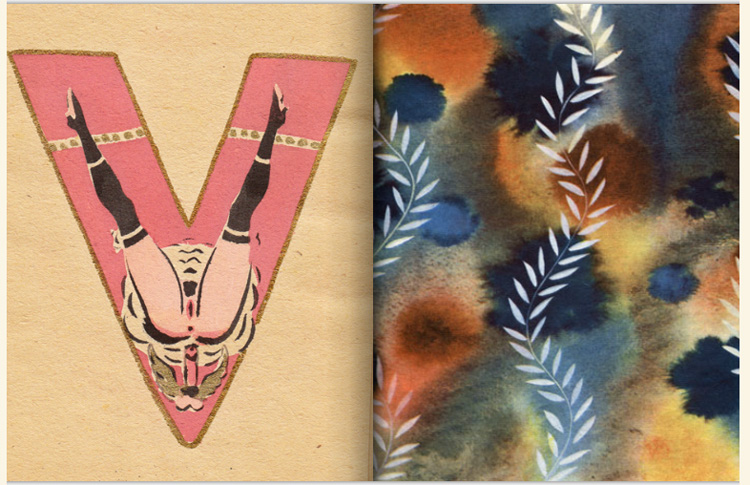 Spell out your two intentions with Joseph Apoux's Alphabet Pornographique – aka French Letters – in prints, cards, stickers and fridge magnets.
If you'd like a customised product to spell a name or whatever, please email info@flashbak.com with 'French Letters' in the subject line.
Via: Bturn