Marie Magdalene Dietrich was born on 27 December 1901 in Leberstrasse 65 on the Rote Insel in Schöneberg, now a district of Berlin. She met her future and only husband, Rudolf Sieber, an assistant-director on the set of Tragödie der Liebe a movie made in 1922. Dietrich and Sieber were married in a civil ceremony in Berlin on 17 May 1923. Their, and Marlene's only child, daughter Maria Elisabeth Sieber, was born on 13 December 1924. Seiber and Dietrich lived together for five years and stayed married for the rest of his life.
Josef von Sternberg was already a famous filmmaker when he accepted a job in Germany directing the film that became The Blue Angel (1930). When making a test scene with Marlene whom he had seen in a Berlin cabaret, he once wrote:
I then put her into the crucible of my conception, blended her image to correspond with mine, and, pouring lights on her until the alchemy was complete, proceeded with the test. She came to life and responded to my instructions with an ease that I had never before encountered.
https://www.youtube.com/watch?v=PbaRRDgTIkc
Marlene Dietrich wrote in her autobiography that:
von Sternberg had only one idea in his head: to take me away from the stage and make a movie actress out of me, to Pygmalionise me.
In 1930, on the strength of The Blue Angel's international success, and with encouragement from Josef von Sternberg Dietrich moved to the United States under contract to Paramount Pictures. The studio sought to market Dietrich as a German answer to Metro-Goldwyn-Mayer's Swedish star, Greta Garbo. Sternberg welcomed her with gifts, including a green Rolls-Royce Phantom II. The car later appeared in their first US film Morocco.
These pictures of Marlene and her daughter Maria were taken in Hollywood by von Sternberg in 1931.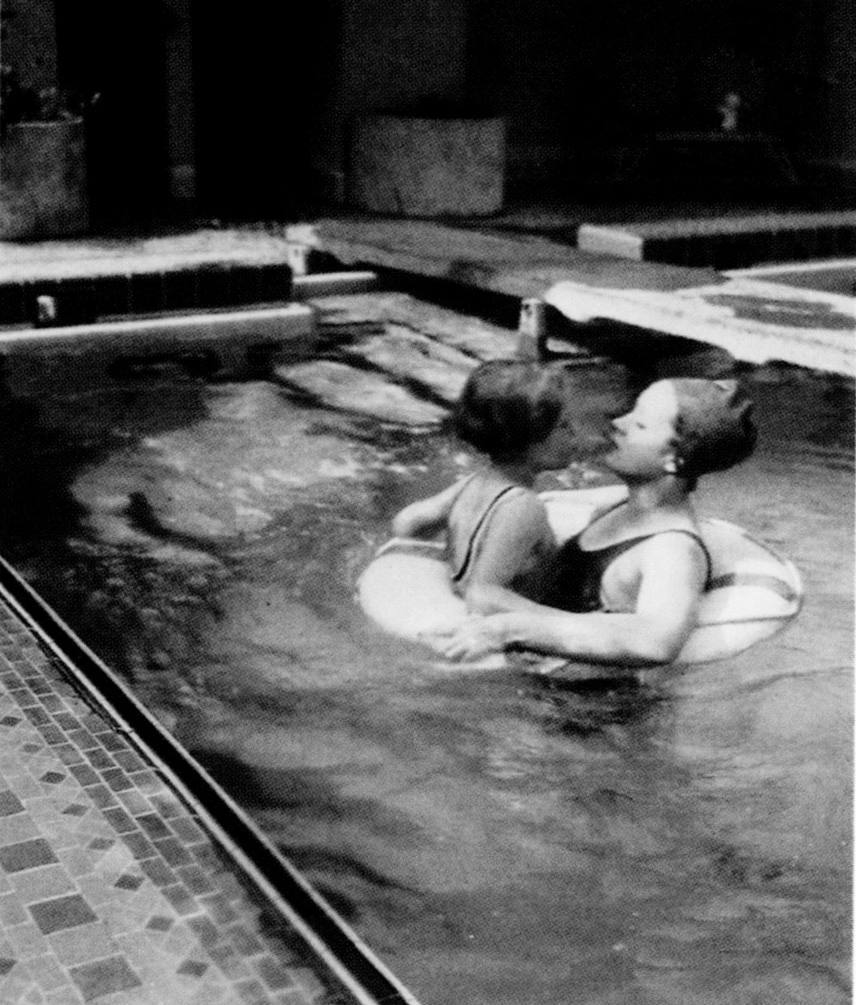 ;