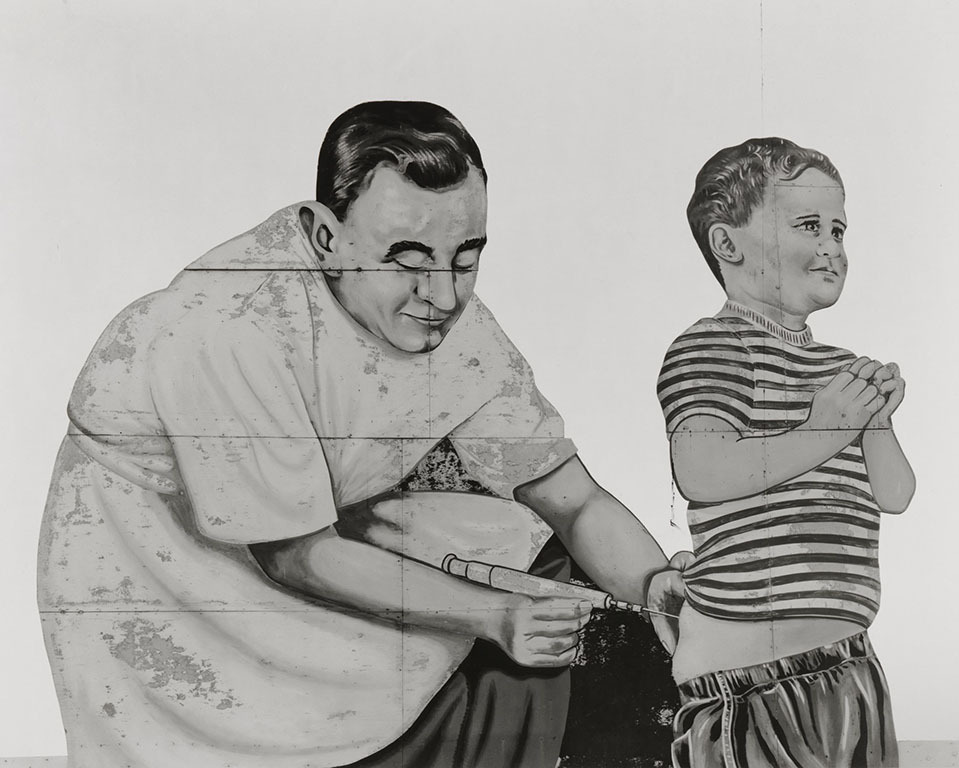 Jim Dow (b. 1942) studied with  Harry Callahan, Walker Evans and Minor White, all masters of black and white photography. With that pedigree you already get a hint of his style and subject matter. His views are of a raw and beguiling America. We see his photographs of signs – American vernacular signage and architecture see along the roadside made between 1967 and 1977.
Dow traveled over 150,000 miles on multiple cross-country road trips, photographing the everyday things of American culture that caught his eye. His pictures make us notice them and recognise their places in the American story.
Via: The Nelson-Atkins Museum of Art in Kanas City.
"Late in the fall of 1965, I met Walker Evans. I had no idea who he was or anything about his work. But his book 'American Photographs' completely changed the way I thought about photography. The pictures were descriptive, literate and distinct. They could be read slowly; information was packed into every square inch. They were intense but not dramatic. Rigorous in their making, they demanded attentive scrutiny. It was clear that I had a template for my education through a classic method: at first emulate, then lease the space and ultimately own the process, until taking pictures was no longer a re-enactment. …

"I never travelled around the US to find myself. I went to find people, places and things I didn't know about. Leaving familiar confines is an outward-facing process best done by car on older two- or three-lane roads, stopping, looking and listening every step of the way."

– Jim Dow, Signs: Photographs by Jim Dow
Lead photo: US 20, Idaho Falls, Idaho, 1975.