The combination of metal and horror is a match made in heaven (or rather, hell).  However, the combination of HAIR metal and horror movies generally resulted in cringeworthy failures.  Sometimes it worked, but as you'll see, more often than not, the "bad horror movie – bad hair metal combo" was a recipe for disaster.  Let's take a look at some examples.
Shock 'Em Dead (1991)
"Virgin Girl" by Spastic Colon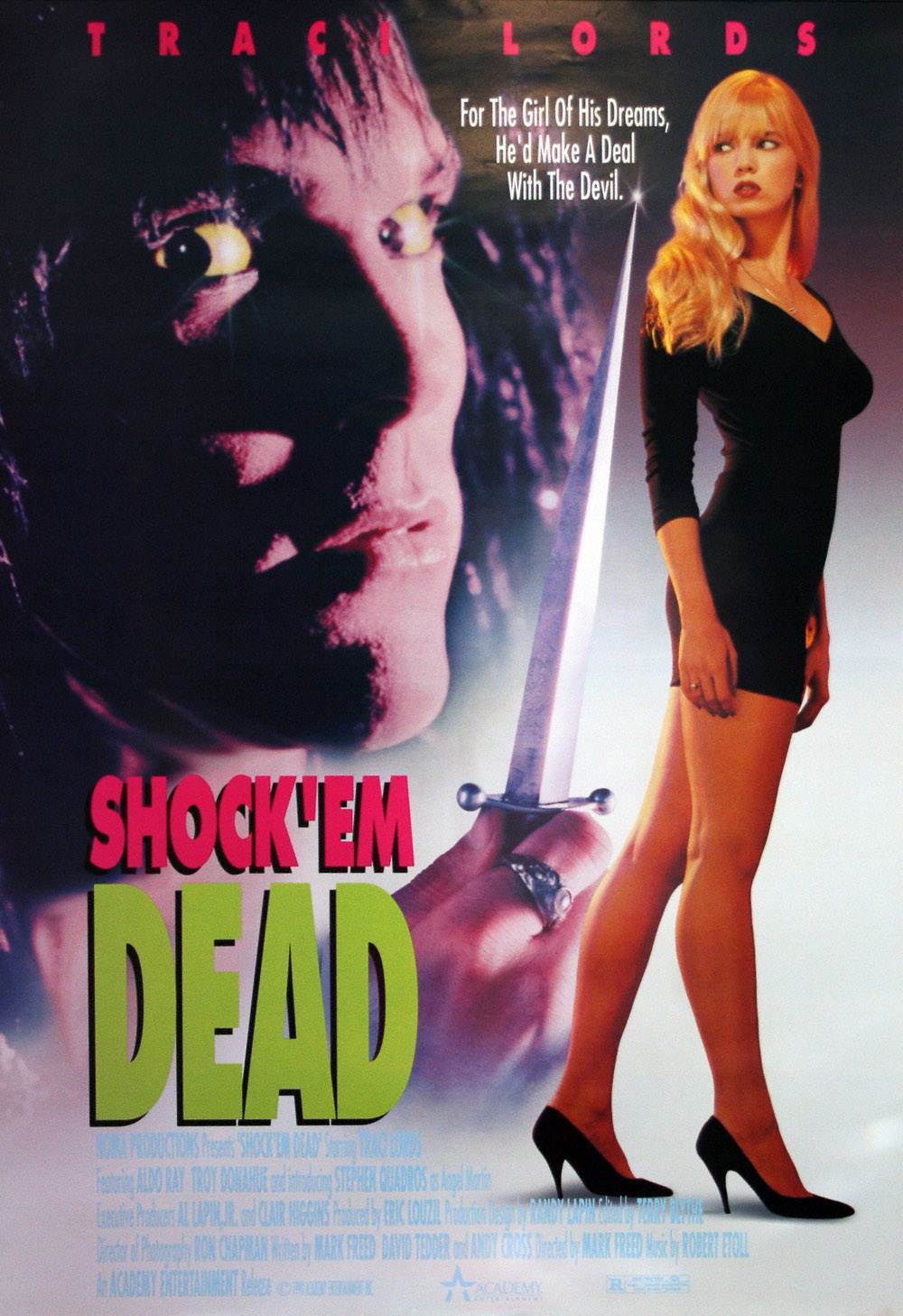 It's 1991, and everyone is still enamoured with hair metal (Nirvana and their cheery brethren from Seattle hadn't squashed it yet).  Thus, lots of gigantic hair, spandex and guitar solos still ruled the day.  In Shock 'Em Dead, we get a taste of the worst this genre had to offer – with the added treat of the lead guitarist edging out the posturing lead singer.  Take note of some historically terrible lyrics.

A Nightmare on Elm Street 3: Dream Warriors
"Dream Warriors" by Dokken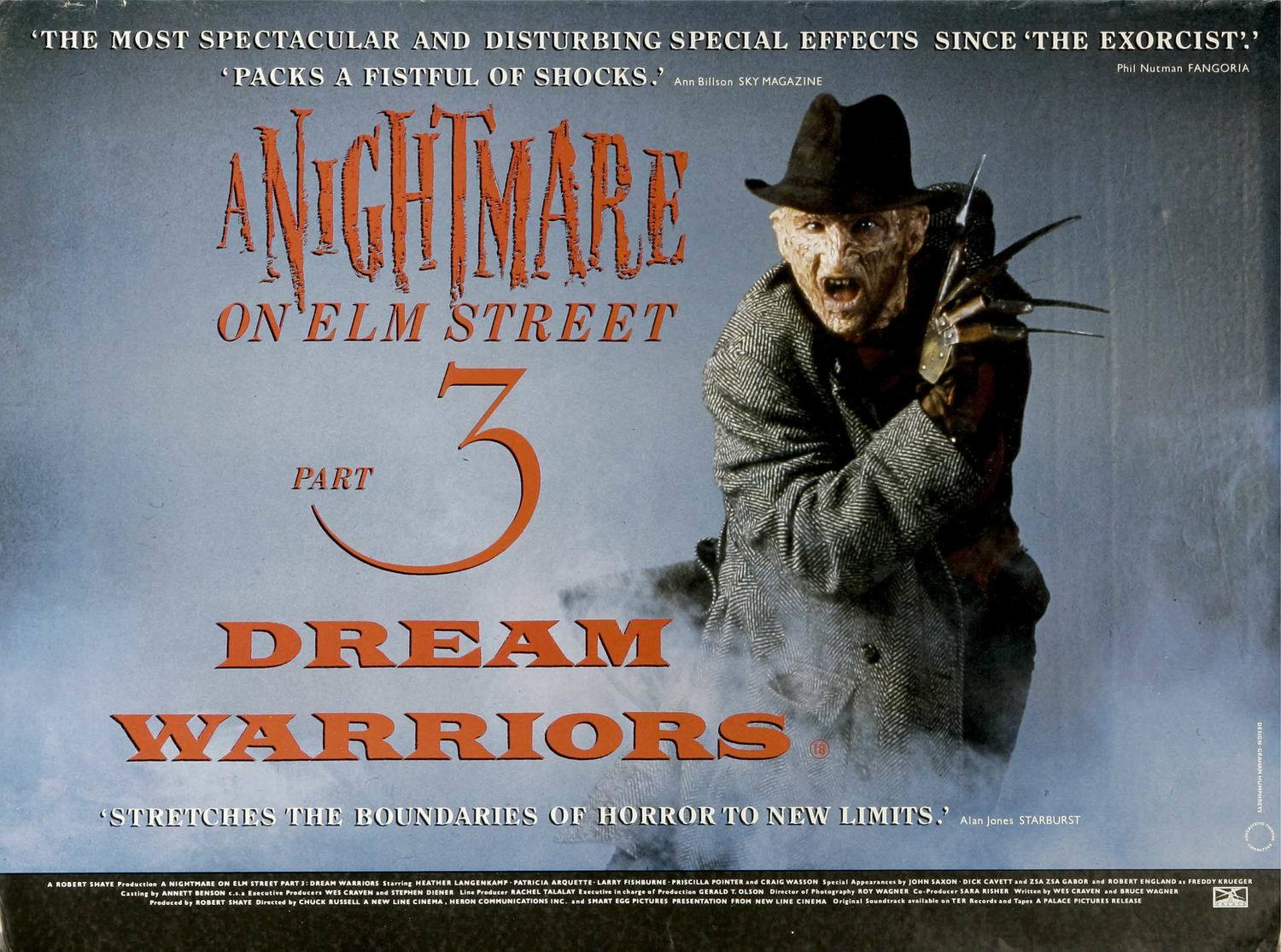 I've got no problem with Dokken – one of the few bands from this era that had more talent than hairspray.  George Lynch was a badass on the guitar and Don Dokken had the quintessential vocal chords of a metal frontman (think Judas Priest and Queensryche)… but I think by the time Nightmare on Elm Street 3 came out, their heyday was over.  This song is about as generic as it gets…. so, generic that the guitar riff sounds very familiar, but I can't place it.  Listen at the 40 second mark and help me out – this riff is stolen from somewhere.

Friday the 13th Part VI: Jason Lives (1986)
"He's Back (The Man Behind the Mask)" by Alice Cooper
I love the Alice Cooper of the 1970s… the Alice Cooper of the mid-1980s, not so much.  This "metal" song has synth moments which sound like they could have been taken from Depeche Mode's Speak and Spell album.
Rocktober Blood (1984)
"I'm Back" by Sorcery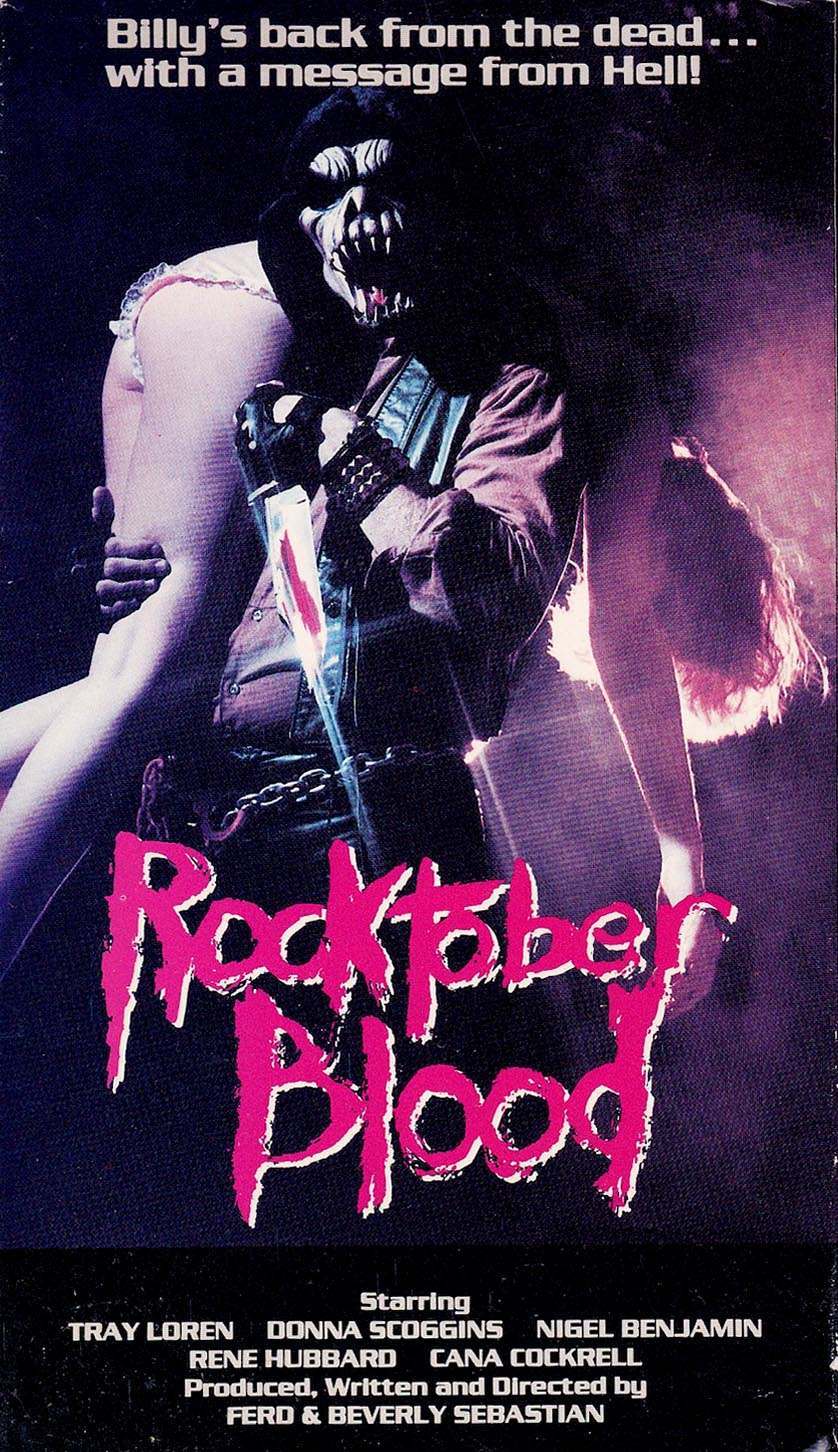 As far as hair metal goes, this song actually isn't too bad.  Trouble is, instead of showing the band Sorcery, we get some joker in the recording studio.  The sight of this douche lip synching to Sorcery is the stuff nightmares are made of…
 Black Roses (1988)
"Paradise"

If you wonder why hair metal died, look no further than "power ballad".  Hair metal started out full of decadence and an intense fury to "party hard", but by the end of the late 80s/early 90s, these bands had all morphed into cheesy balladeers.
This is perhaps my favorite on this list, if for only the lead singer's expressions.  When he and the mustachioed gent lock eyes, cinema magic is born.

Blood Tracks" (1985)
"Blood Tracks" by Solid Gold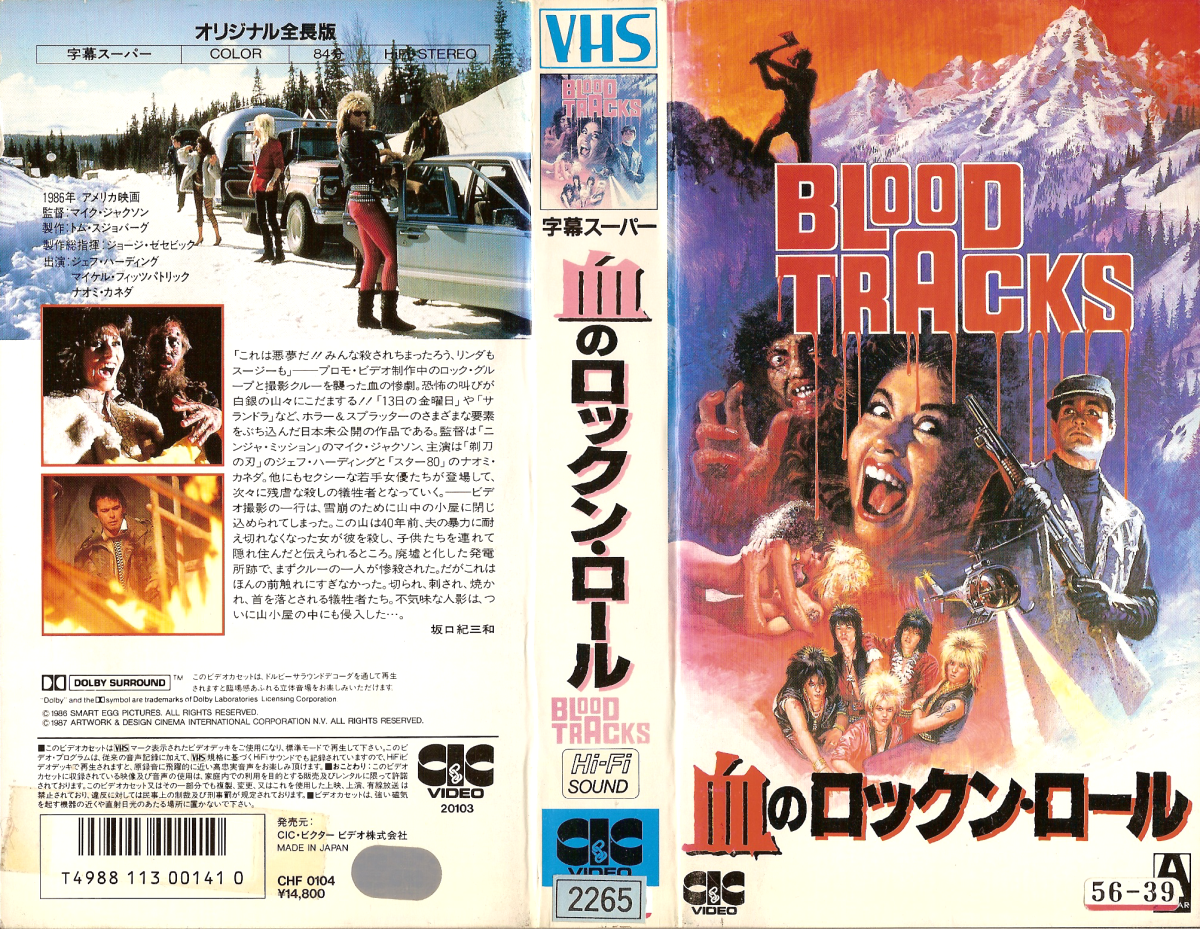 Lots of video vixens wearing next to nothing in the snow aren't enough to save this from the rubbish bin.  Solid Gold is a Swedish metal act that reminds me of Cinderella…. then again, all mid-80s metal bands remind me of Cinderella.

Nightmare Sisters (1987)
"Santa Monica Boulevard" by The Skirts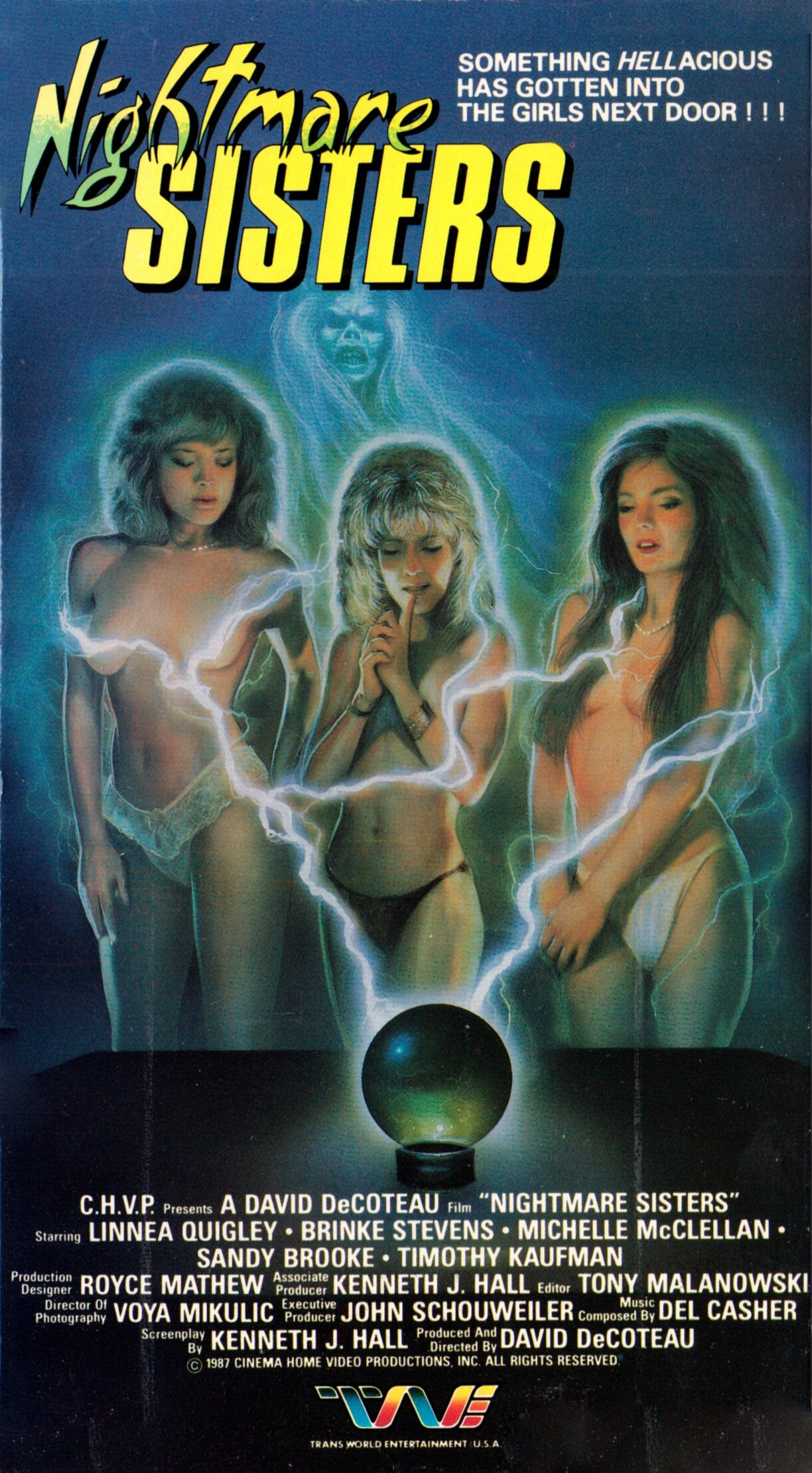 When 80s metal is fun, it works.  No power ballad, no pretentious lead singer looking oh-so-serious (yet wearing makeup and an jacket that could have come from your mom's closet).  Here, it's just raucous fun reminiscent of The Runaways; a perfect complement to an ultra-campy B-movie.  My understanding is that Scream Queen, Linnea Quigley, was actually the guitarist for The Skirts – even better!

Well, that about wraps it up.  It by no means covers them all (ex. "Trick or Treat" by Fastway), but I think I've had my fill.  If, for some inexplicable reason, you can stomach some more, check out 5 Unspeakably Awful Songs of 1980s Horror Cinema, Enjoy!