In 1974, 22-year-old Daniel Sorine trained his camera on two mime artists performing in New York's Central Park. In 2013, Daniel was looking through his negatives and photographs when he realised one of the mimes was Oscar winning actor Robin Williams (July 21, 1951 – August 11, 2014) .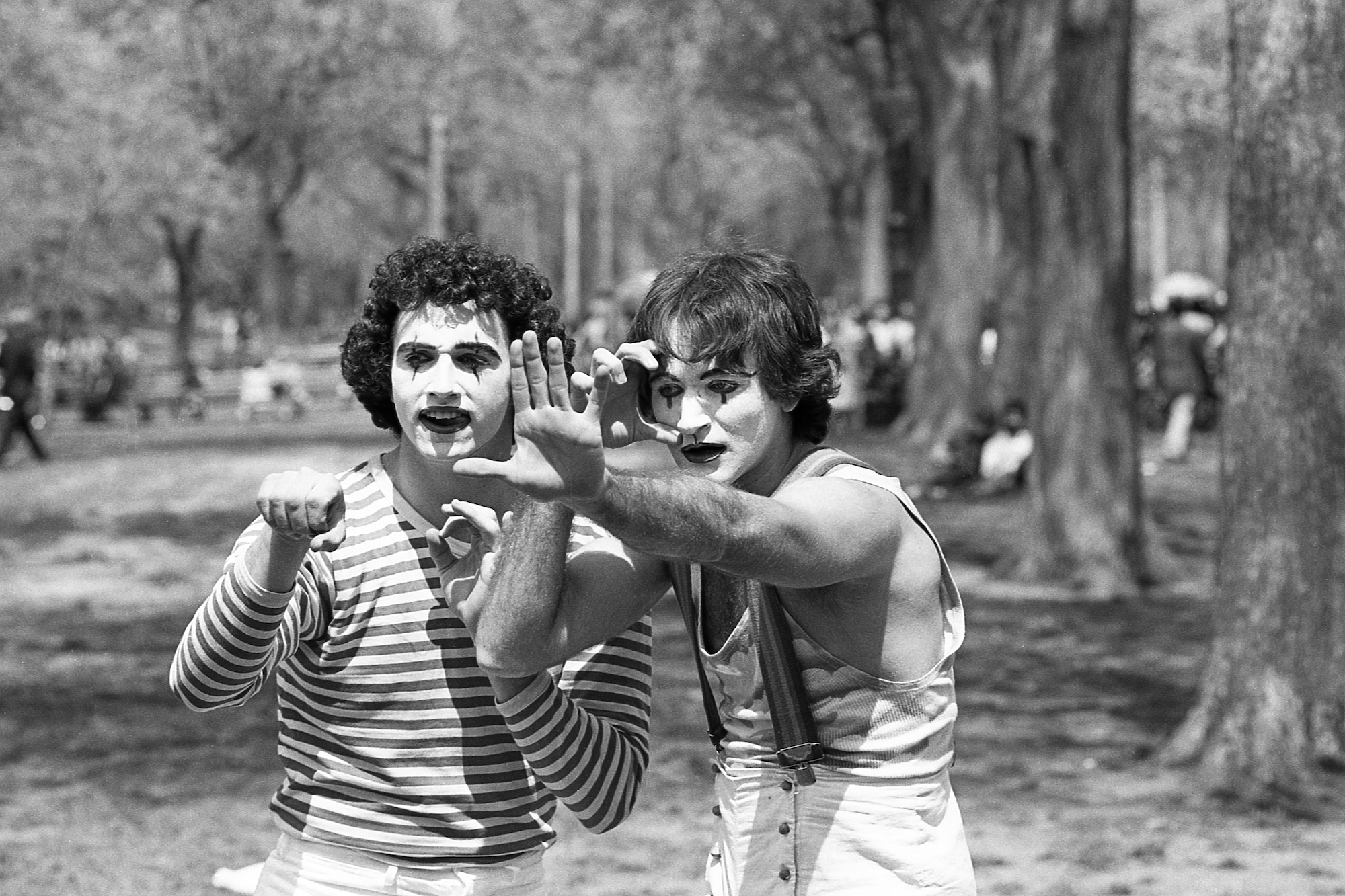 "What attracted me to Robin Williams and his fellow mime, Todd Oppenheimer, was an unusual amount of intensity, personality and physical fluidity," says Sorine. "When I approached them with my Pentax Spotmatic they allowed me to invite them into my camera instead of me having to chase after them… I had captured a wonderful moment in history."
The New York Times once described William's acting style as "improvisational method tinged with madness". Terry Gilliam, who worked with Williams on The Adventures of Baron Munchausen (1988) and The Fisher King (1991), got closer to knowing his nature: "The thing with Robin is, he has the ability to go from manic to mad to tender to vulnerable."
Like the best mime, Williams was emotionally charged.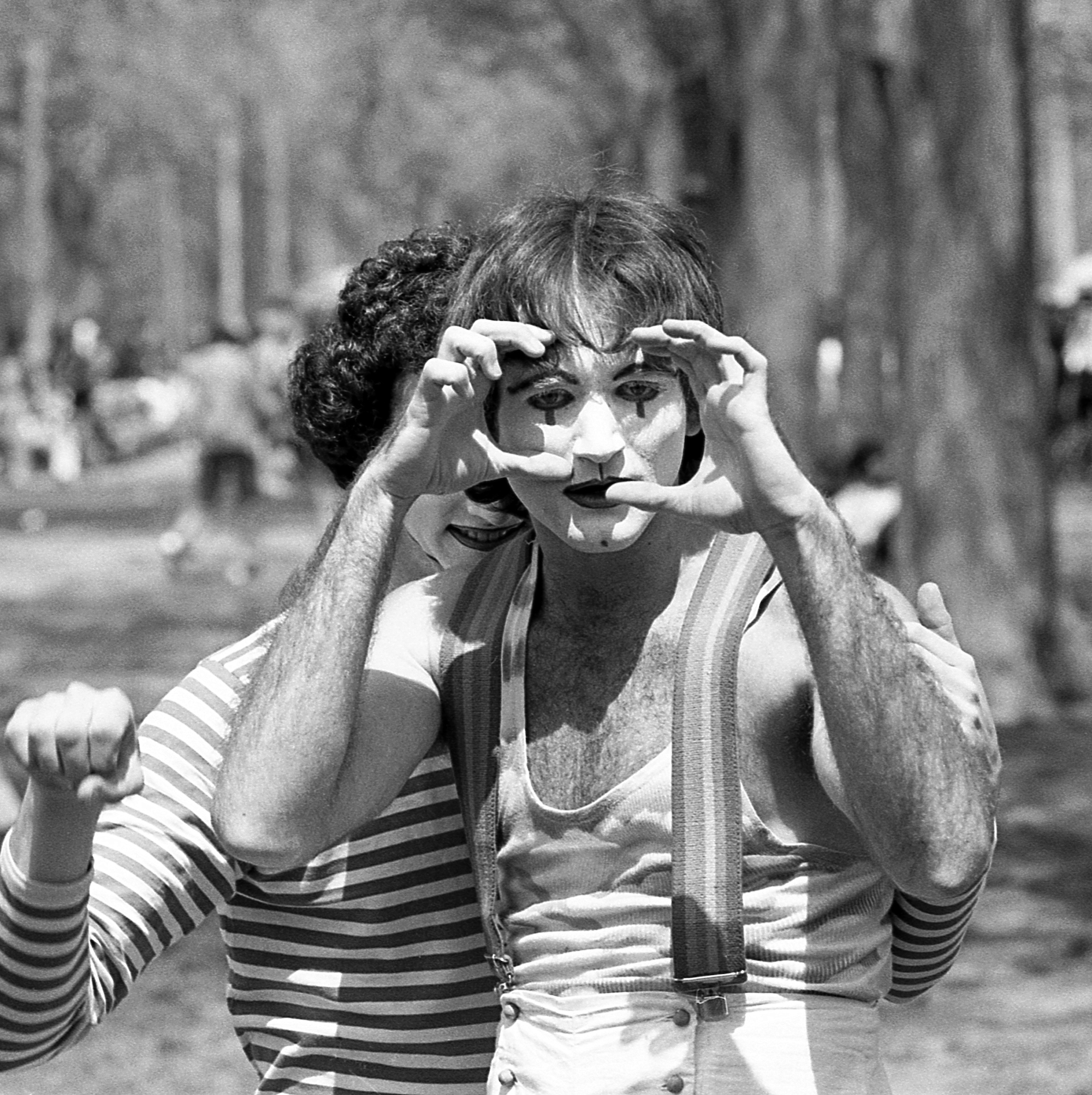 O Captain! My Captain! our fearful trip is done;
The ship has weather'd every rack, the prize we sought is won;
The port is near, the bells I hear, the people all exulting,
While follow eyes the steady keel, the vessel grim and daring:

But O heart! heart! heart!
O the bleeding drops of red,
Where on the deck my Captain lies,
Fallen cold and dead.

– Walt Whitman, O Captain! My Captain! (1865).
Whitman's words on the death of Abraham Lincoln were uttered by Williams in Dead Poet's Society (1989). Williams, who took his own life, said in 1992 "characters are just a free way of talking as yourself."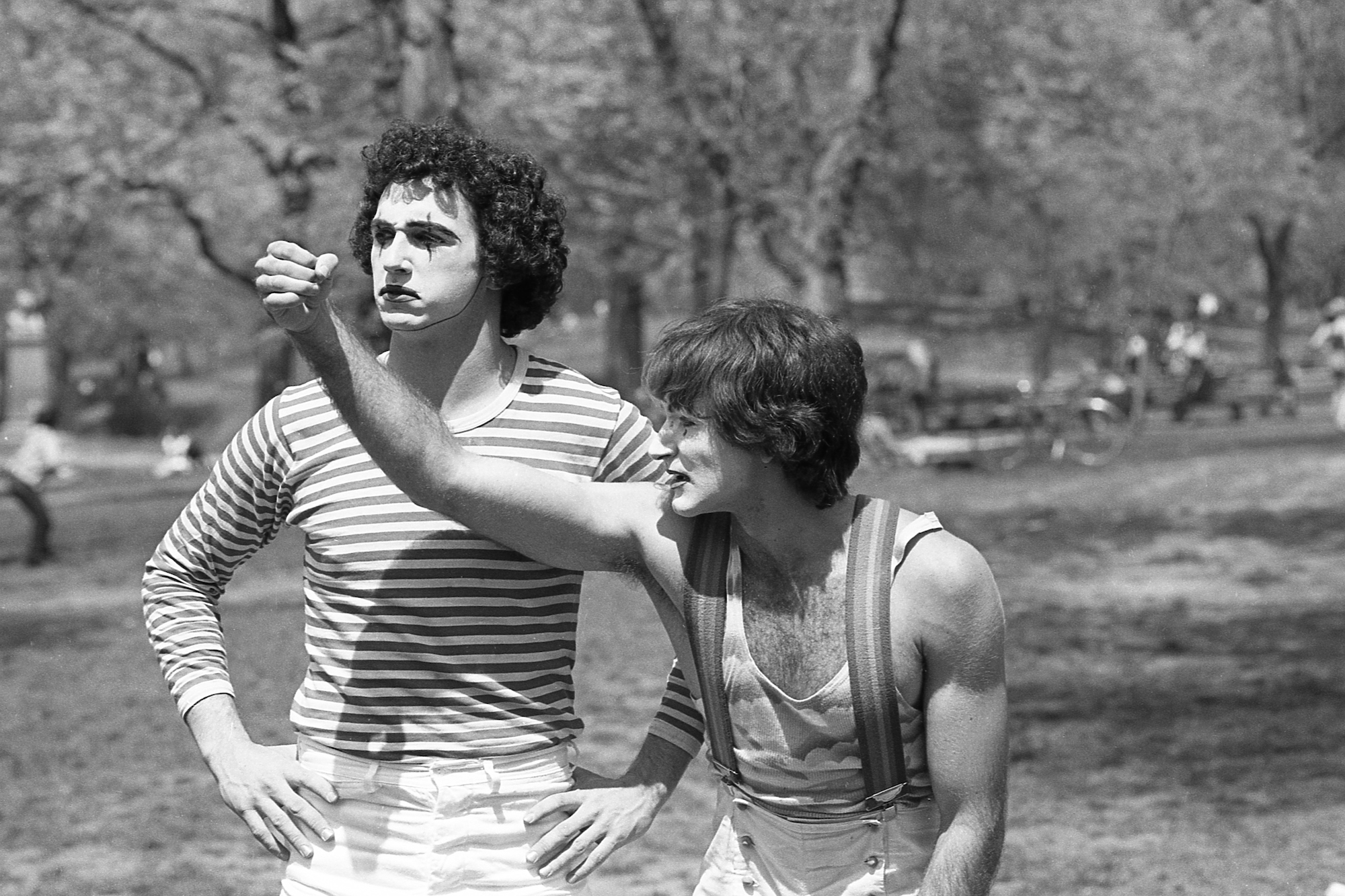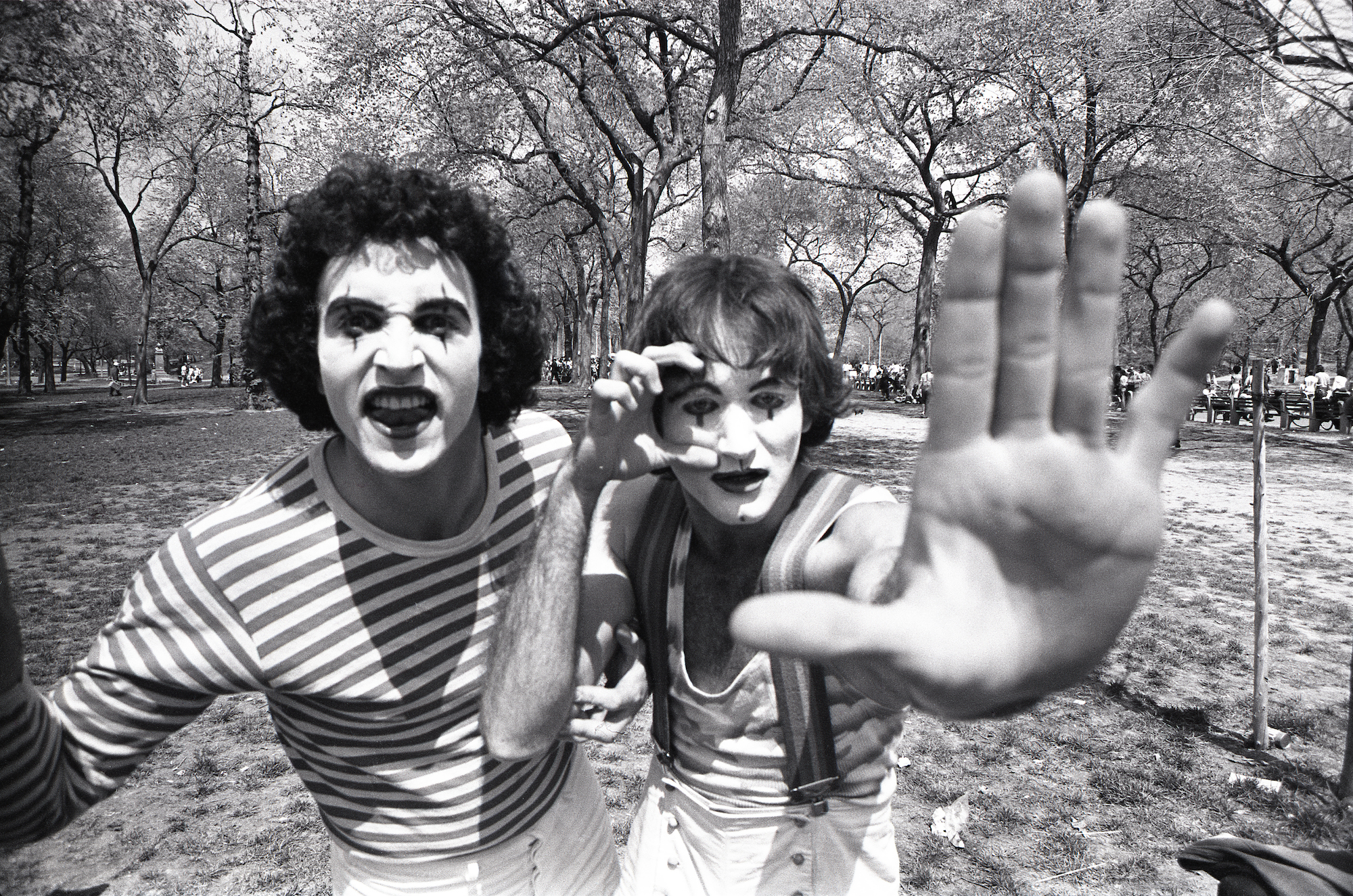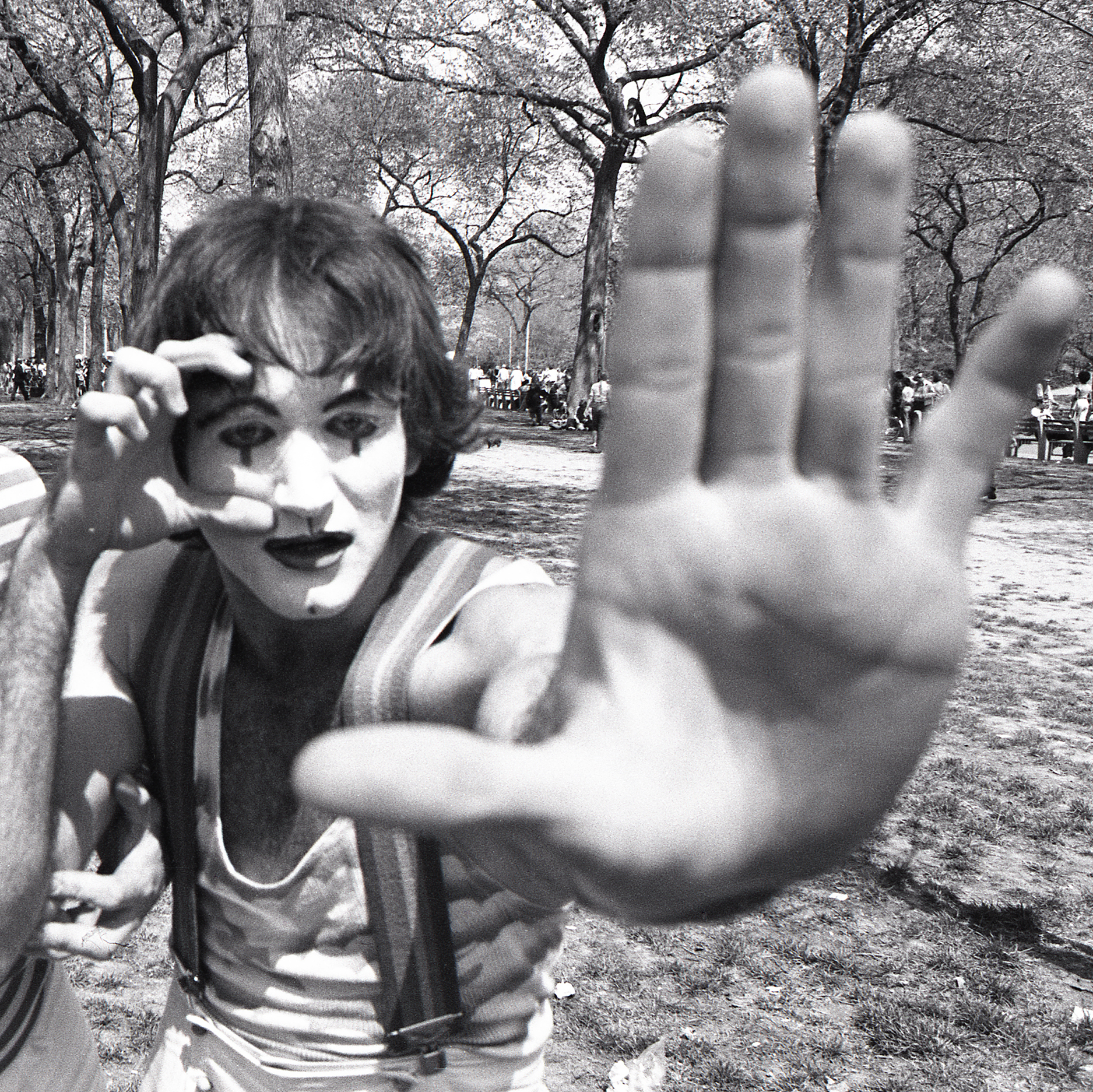 Photos by Daniel S. Sorine