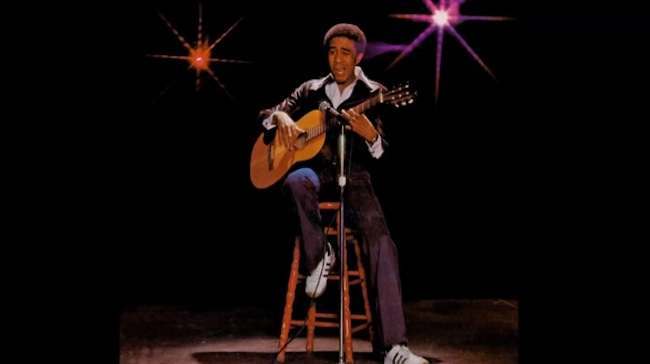 RICHARD Pryor could sing. Before the comedy hits came, Pryor headed to New York City and sang the blues:
He'd sing again on the TV.
In 1974, Pryor guested on The Mike Douglas Show, an event co-hosted by Sly Stone. The pair duetted on a version of If You Want Me to Stay.
Debate among yourselves which is the most goofed:
Pryor worked again. And was on record. Here's Pryor's Crap Game sampled on De La Soul's magnificent 3 Feet High and Rising. The song is Cool Breeze On The Rocks:

It was Pryor, of course, who created of death metal for blacks – BLACK DEATH METAL – on The Richard Pryor Show, 1977.
And there's this rendition of There's No Business Like Show Business:
Richard Pryor as Rev. James L. White.
Pryor's Place (1984 – 85) had a natty jingle:
And there were the films about music and musicians.
He never did sing on the The Phynx.
* A rock band becomes embroiled in foreign affairs when they're sent to go on tour in Albania as a cover to find hostages in a remote castle held by communist enemies of the USA.
That bad? Yep:

* The actors, like the Monkees before them, use their real names in a move apparently designed towards making them as real a rock group as the Monkees became. At the camp, they are trained by more cameo performers including cowboy star Clint "I was drafted…again!" Walker, Richard Pryor (looking at it now the biggest star in the picture, he appears for under thirty seconds), Trini Lopez (a genuinely funny scene in which he attempts to teach them guitar by having them play "the Farmer in the Dell") and for hand to hand combat, Harold "Oddjob" Sakata. When their training is done, Dick Clark himself pronounces them ready for the teens of America.
In Lady Sings The Blues, the story of Billy Holliday, Pryor played the Piano Man:
He never did sing in Car Wash, more's the pity:
And he could play guitar, as he did in Which Way Is Up?
There was an appearance in the all-singing sort-of-dancing The Partridge Family.
But we'll end this Richard Pryor discography with a tribute by the great Joe Henry. This is Richard Pryor Addresses a Tearful Nation: