"We lay in wet heather for hours at a stretch, tramped many weary miles in the dark, and spent nights in the open air on lonely islands … we have endured the torturing stings of insects, waited for days and days together for a single picture and been nearly drowned, both literally and figuratively"

– Richard Kearton and how he and his brother Cherry Kearton photographed birds
Baby Birds At Home features photographs by brothers Cherry (1871 – 1940) and Richard Kearton (1862 – 1928). It was published by Cassell & Co., London in 1912. Unless identified otherwise, it is these photographs you can see here.
Richard and Cherry Kearton were brothers from Thwaite, Swaledale, Yorkshire. Pioneers of wildlife photography, the prolific photographers' work appeared in many books, including: Birds' Nests, Eggs and Egg-collecting (1890), Our Bird Friends (1900), Wild Nature's Ways (1903) and With Nature and a Camera (1897).
They developed innovative methods to photograph animals in the wild and in 1895 published the first natural history book to be entirely illustrated by wild photographs.
"Once out of sheer agony I dropped from the bottom [of the cow]. Upon seeing me [the bird] sprang almost vertically in the air and, dropping among the grass, stared with outstretched neck in blank amazement"

– Richard Kearton
"To excel in deception is not a very laudable accomplishment, but the heinousness of the crime may, perhaps, be softened in the eyes of the moralist by a knowledge of the fact that in this case the duplicity employed has been as entirely harmless to the deceived as it has been profitable to the deceiver"

— Richard Kearton, Wild Nature's Ways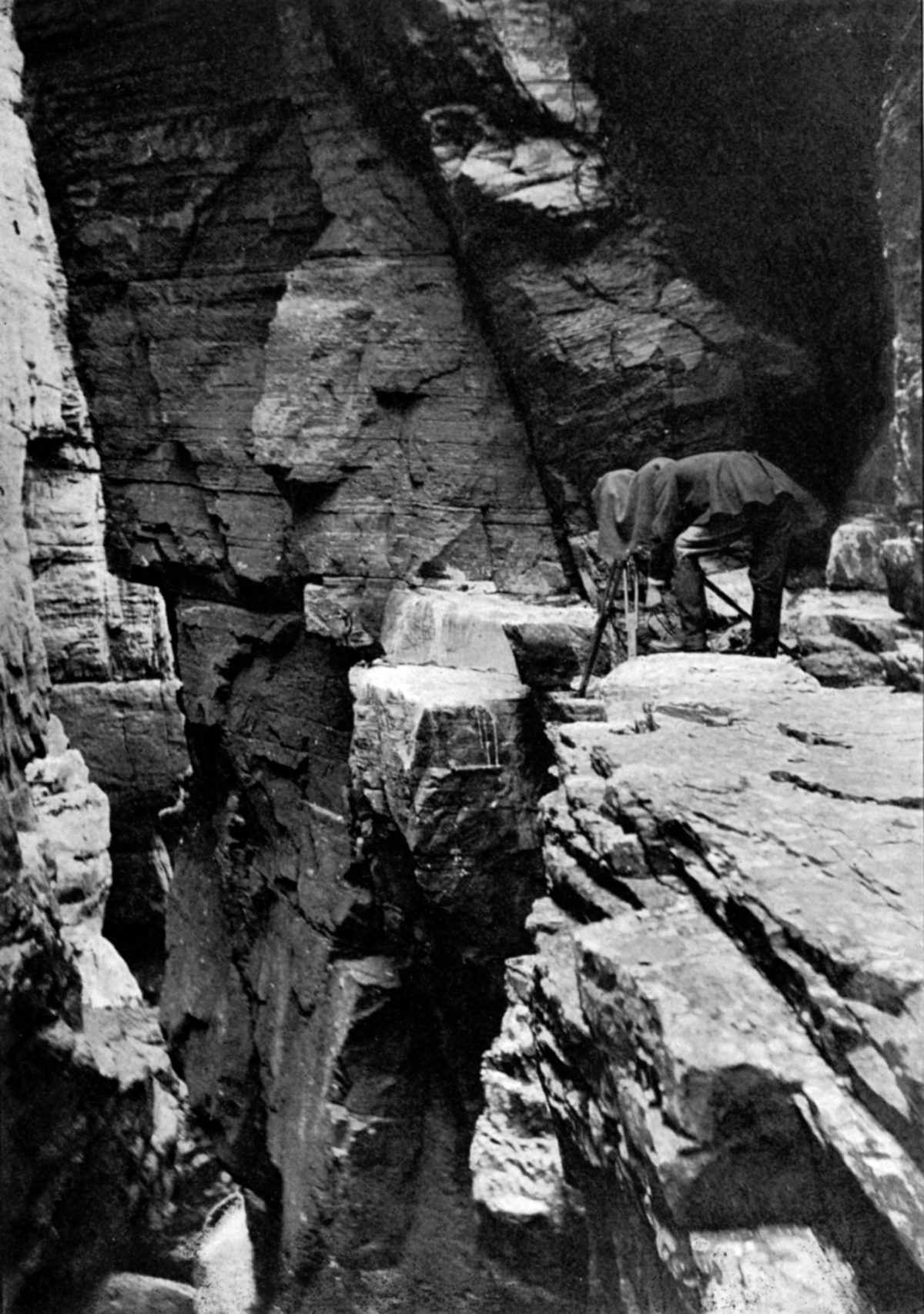 Richard built a career writing and lecturing, using lantern slides. Cherry took to motion photography. He travelled the world filming wildlife, particularly in Africa. He made an early "talkie" in 1913, travelled extensively and during the First World War, he filmed on the Western Front.
At a time when hunting was fashionable and nature conservation was in its infancy, the brothers recognised the need to respect wildlife and to capture it through photography rather than by hunting down trophies. In 'Wild Nature's Ways' (1904) the brother's make a plea that collectors take no more than one bird egg of any species; "remember that to help in the least degree to accomplish the extinction of anything beautiful and interesting is a crime against future generations…"