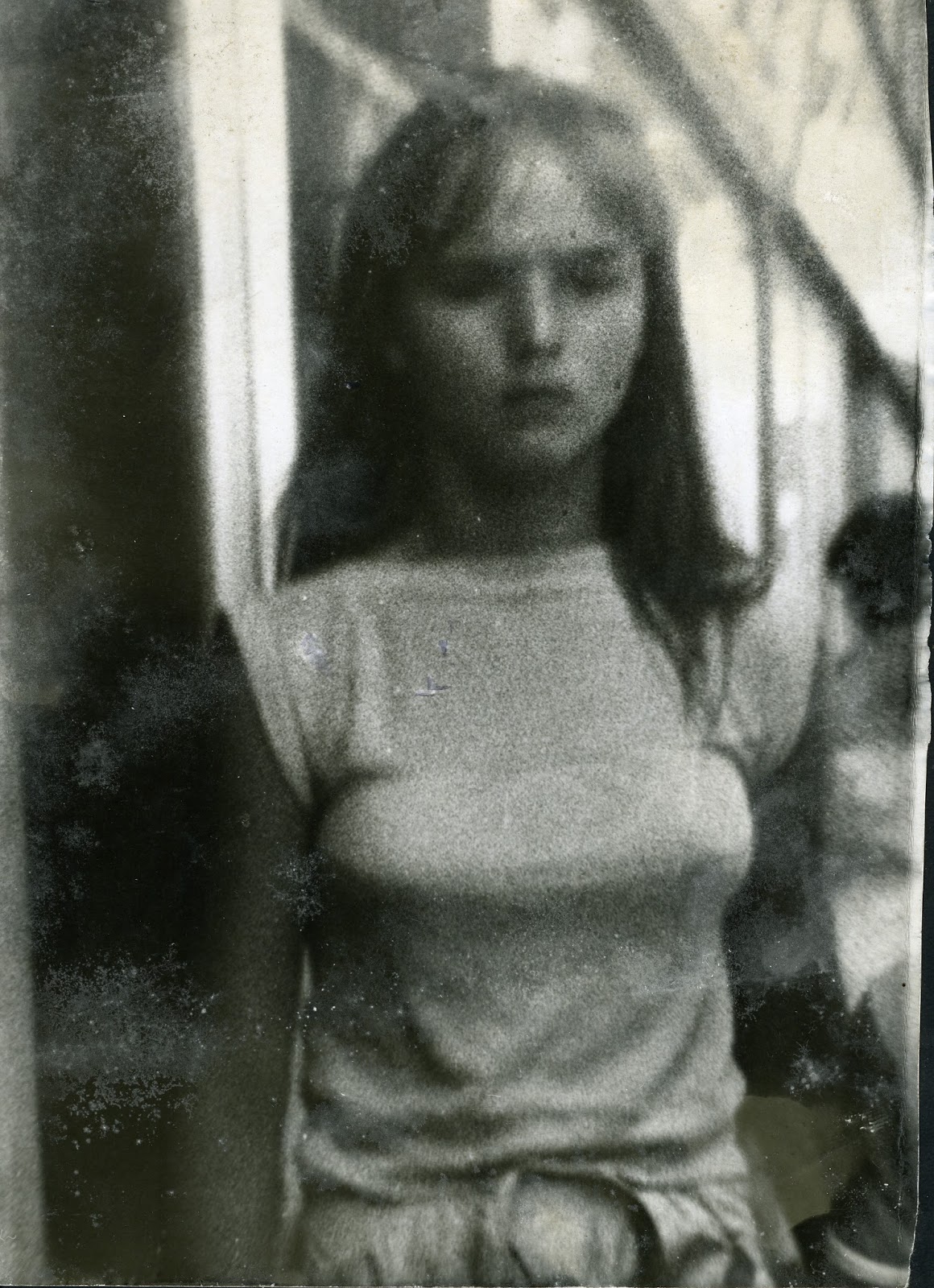 Photography is painting with light! The blurs, the spots, those are errors! But the errors are part of it, they give it poetry and turn it into painting. And for that you need as bad a camera as possible! If you want to be famous, you have to do whatever you're doing worse than anyone else in the whole world – Miroslav Tichý
Some have described the Czech photographer Miroslav Tichý as  the "master of the voyeuristic photograph". Grashina Gabelmann in Tissue magazine wrote that he was considered by many to be:
A perverted flâneur, an anti-modernist, a voyeur equipped with a homemade camera and the small town eccentric. 
But Gabelmann went on to say that after he died in 2011 new work of his, including many drawings, showed that Tichy had real artistic technical ability and that, "he was more than the pervy voyeur he is made out to be."
Born in 1926 in Kyjov in the Czech Republic Tichý was training as a painter at the Academy of Arts in Prague until the Communist coup d'état in February 1948. Almost immediately "dissident" elements were purged from all levels of society and the ideological principles of Marxism-Leninism and socialist realism took over all cultural and intellectual life with the entire education system coming under state control. Tichý returned to his parents' home in Kyjov where he isolated himself for the rest of his long life. He pretty much abandoned painting and moved into photography, walking the streets of the small town, covertly taking pictures of local women with extraordinary homemade cameras constructed from cardboard tubes, tin cans and other materials of the sort found around the house.
Tichy once said of his technical methods (such as there were any):
First of all, you have to have a bad camera and if you want to be famous, you must do something more badly than anybody in the entire world.
All of Miroslav Tichy's photographs are untitled and undated.