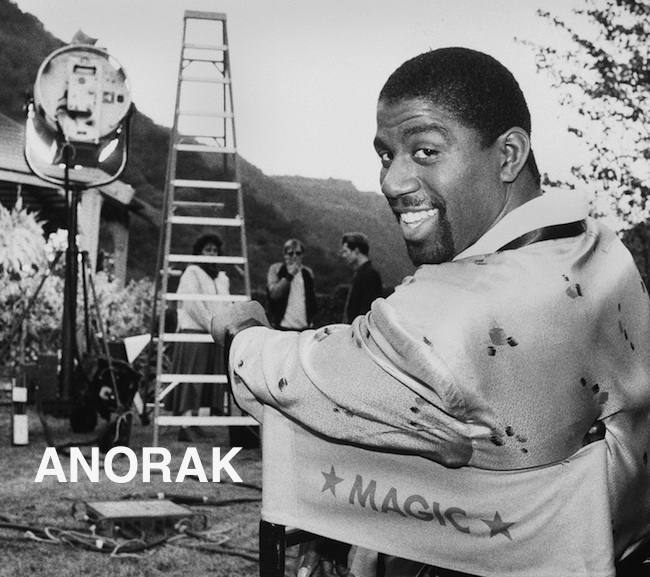 ON This Day In Photos: November 7, 1991 – Earvin Johnson Jr, aka basketball great Magic Johnson, told the world that he was HIV positive. AIDS was no longer all about drug addicts and homosexuals. Anyone could get it. As Phill Wilson, founder of the African American AIDS Policy and Training Institute in Los Angeles, said:
"His announcement was huge, particularly for African Americans. His announcement showed AIDS was not just a white disease, not just a gay disease. And that was critical."
The view was that the apogee of athleticism would be dead in 10 years. One columnist wrote:
"We're going to watch him die, wither away in the most public fashion, on each occasion look a little weaker because he can't do it any other way."
He would go on to create the Magic Johnson Foundation to help combat HIV. And he'd live. As he said:
"People were not as aware about HIV and Aids as they are today, so some basketball players were afraid to come close to me in case they could catch something from my sweat. This devastated me because I had to give up a game that I loved. Then the Olympics came about and this gave me an opportunity to play again, to show the world that a guy who has HIV can get out and play professional basketball at a high level and nothing will happen to any other guy. That really helped the world in dealing with HIV and Aids and I needed that too, because it helped me to believe that I'm going to beat this disease, I'm going to do what I'm supposed to do and I'm going to take my meds. It rejuvenated me.


"In the beginning there was only one drug, AZT, but now there are around 30 drugs. I take three pills a couple of times a day. It's real easy. The drugs are so much better and so much easier to take than when I first contracted the disease.I go to Congress and talk about it and I go around the world and speak out against discrimination of people who have HIV and Aids… I'm not the type of guy to doubt myself. I'm always positive and I love challenges. I've always seen this as just another one – a big one, but it's good."
Magic Johnson is 52.
[imagebrowser id=3721]