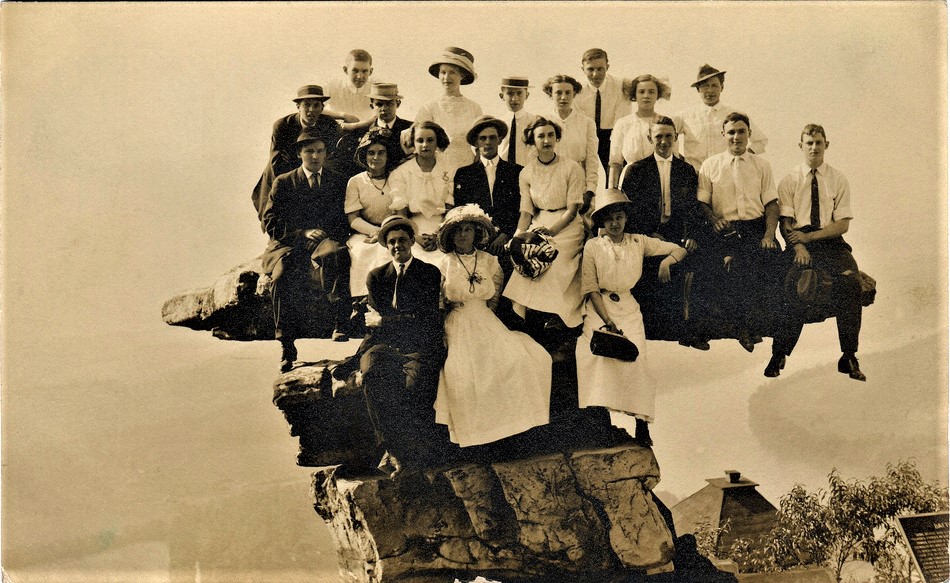 Women and men sit on Umbrella Rock on Lookout Mountain at the northwest corner of the U.S. state of Georgia, the northeast corner of Alabama, and along the southeastern Tennessee state line in Chattanooga. You can see seven states from the top – Tennessee, Kentucky, Virginia, South Carolina, North Carolina, Georgia, and Alabama. Well, so they say.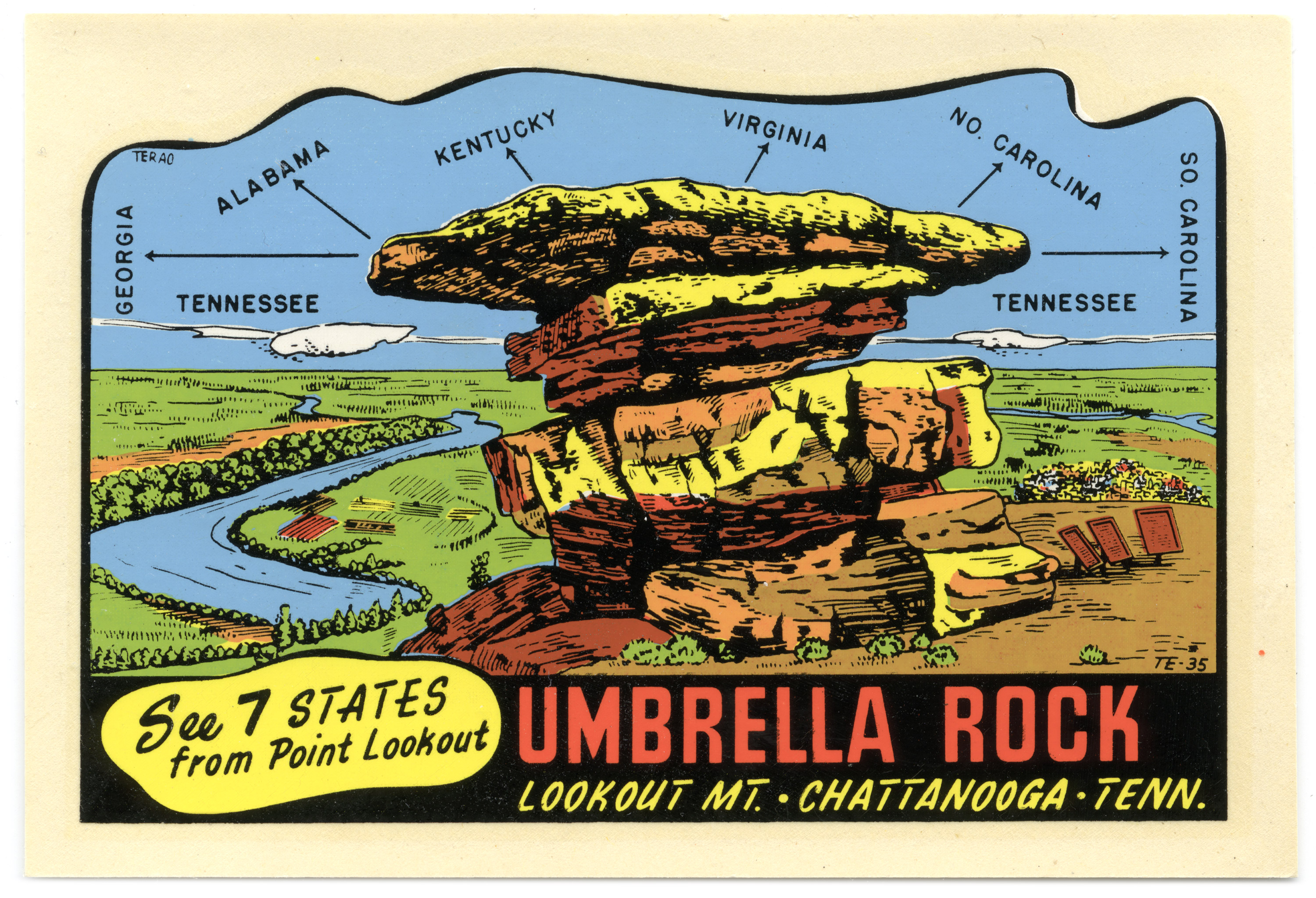 Umbrella Rock atop Lookout Mountain was a popular tourist attraction from the 1880s to the 1940s. The Confederate army held the Mountain until 1863 during the US Civil War. The union army established a military hospital complex on the summit.
Photographer JB Linn opened a studio there, photographing Union soldiers as they posed on the cliffs and Umbrella Rock. The family closed the business and demolished the shack in 1937.