"I experienced NYC to the fullest in the late '70s. It was much more fun – no rules or regulations. Drugs and sex were rampant… Everyone was on the dance floor, ages 14 to 80. Disco Sally was an 85 year old woman who came to Studio 54, being carried by young beautiful boys—she danced the night away. Everyone was happy. No one thought it would ever end."

– Judi Jupiter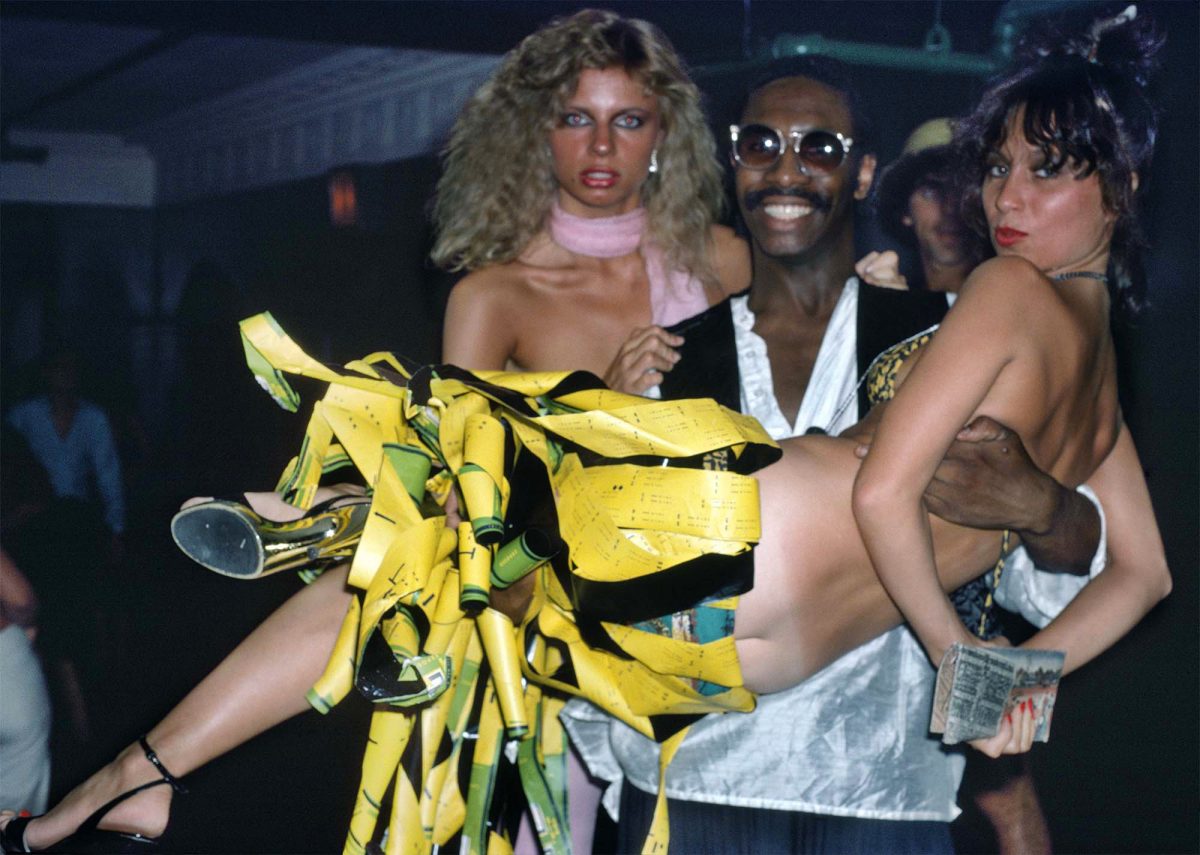 The terrific Meryl Meisler used to hang out with her friend Judi Jupiter in 1970s New York City. When they frequented Studio 54, Meryl would often help create Judi's look for the evening.  One night in July 1978 she made Judi's dress using discarded backing paper that protected the B&W film when it was still on the rolls. That's the photo you can see above.
And Judi also took photos, eventually becoming one of Studio 54's official photographers.
Not all of her photos are of the glamour. She shows us life as a staffer working the topless go-go bars of New York around 1977. "See what really went on during that time," says Jupiter, a former waitress at 9, one such topless go-go bar. "It will show the shocking and not-so-glamorous life of workers in the industry." She also worked at Playmates (49th St and 7th Ave), and Winks (53rd St between Lexington & 3rd), across the street from Citi Corp. "Their lawyers and bankers would spend spend thousands on us girls," she recalls. "We were such an embarrassment they paid my boss millions to close down."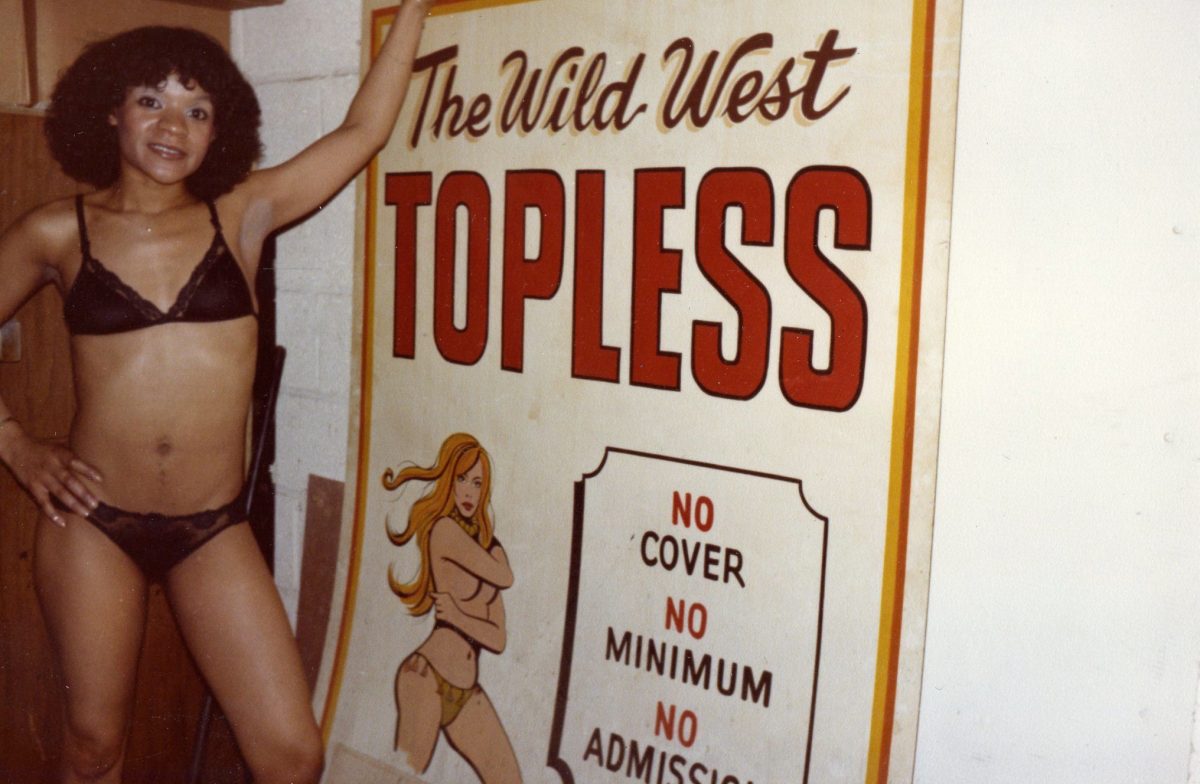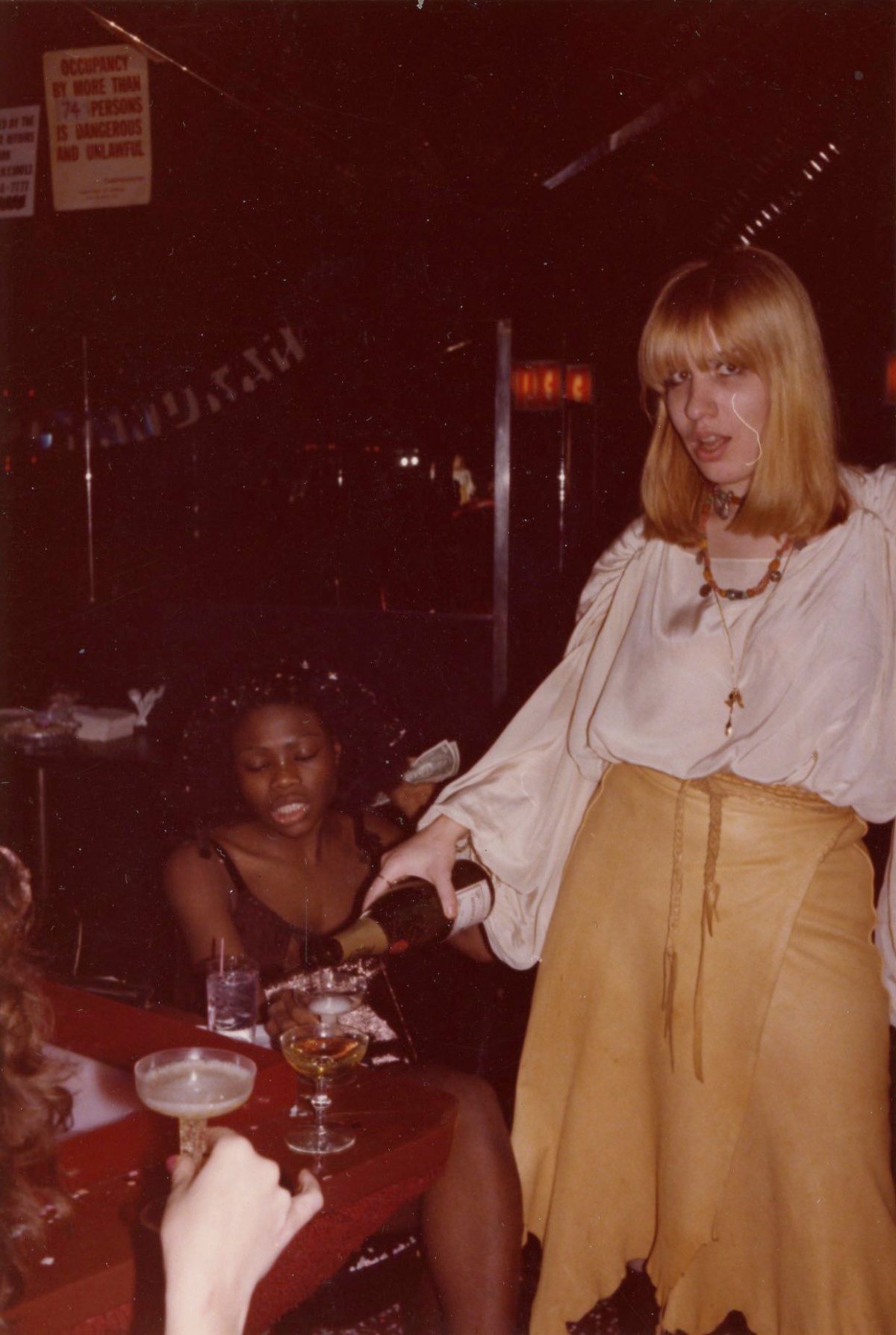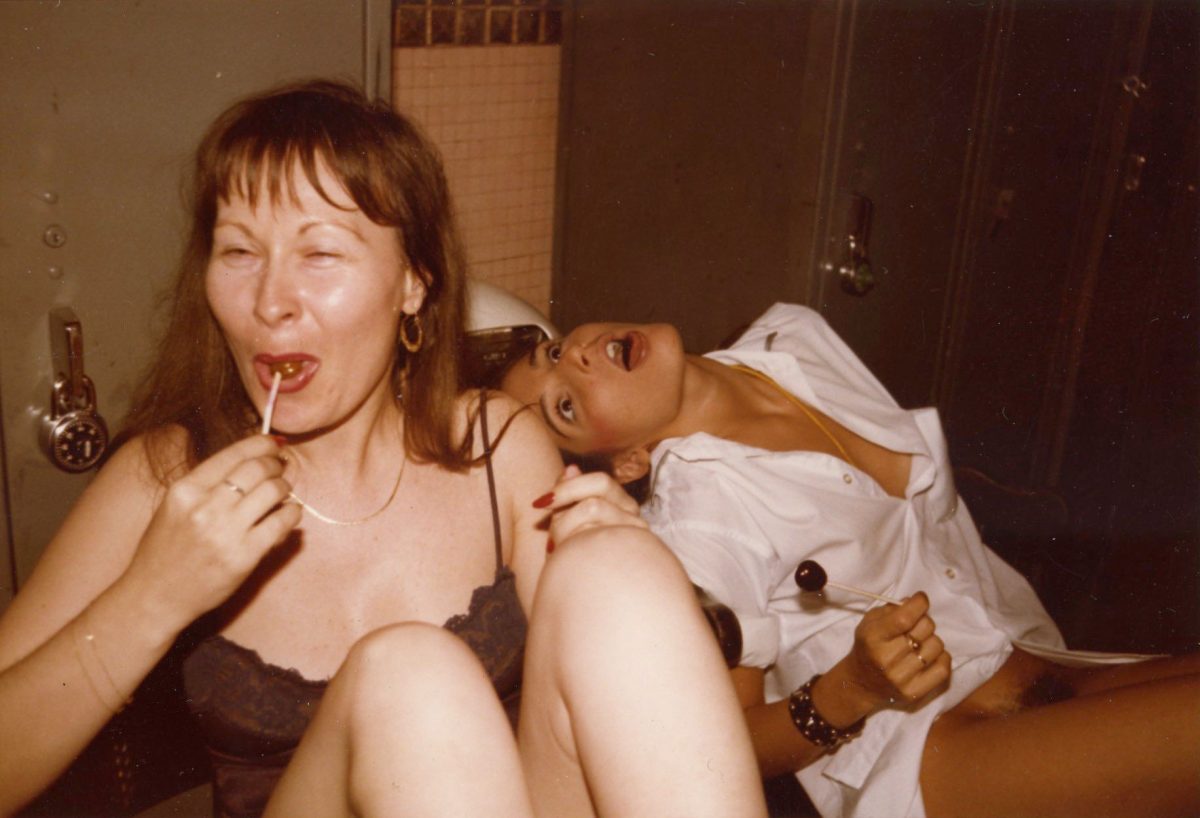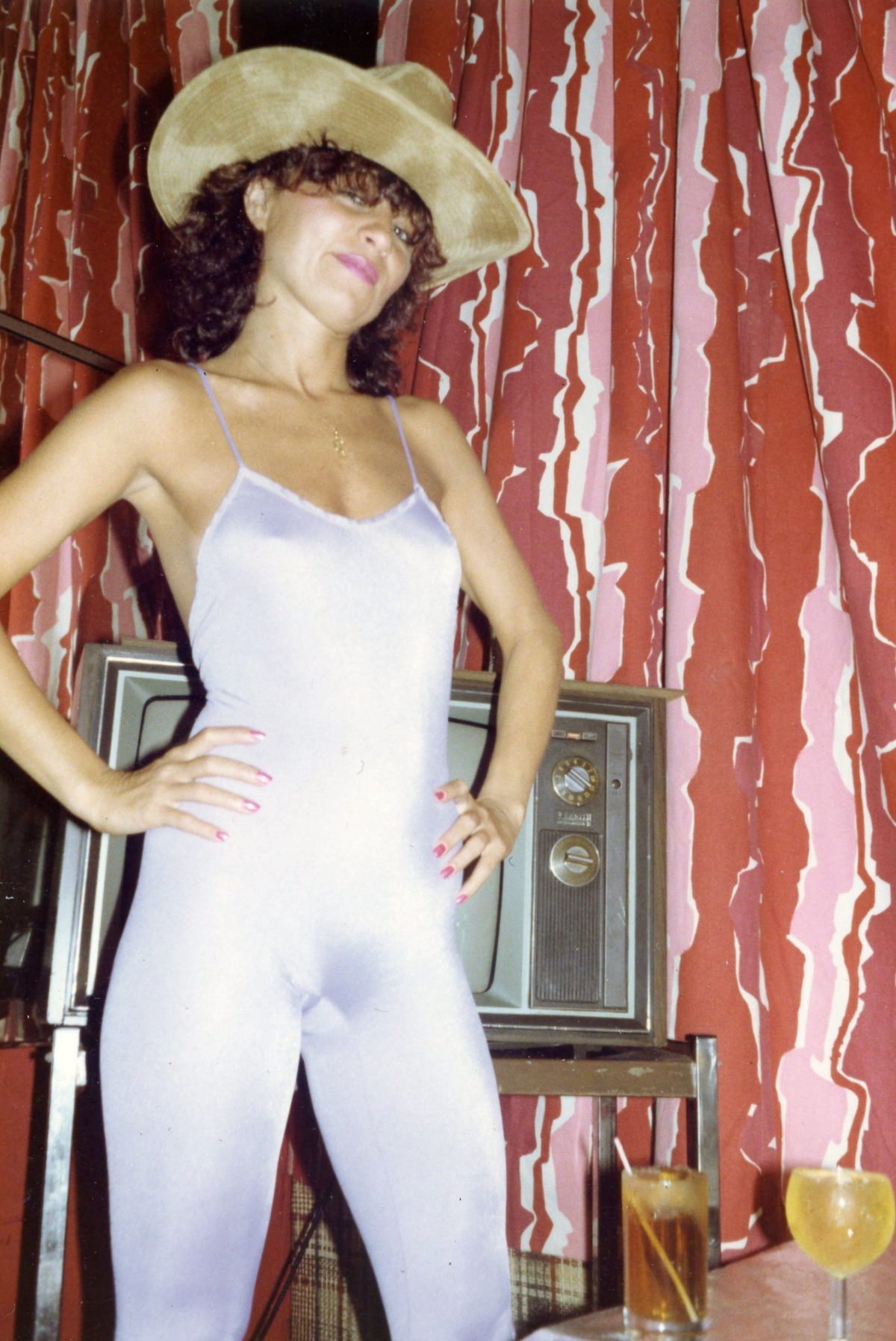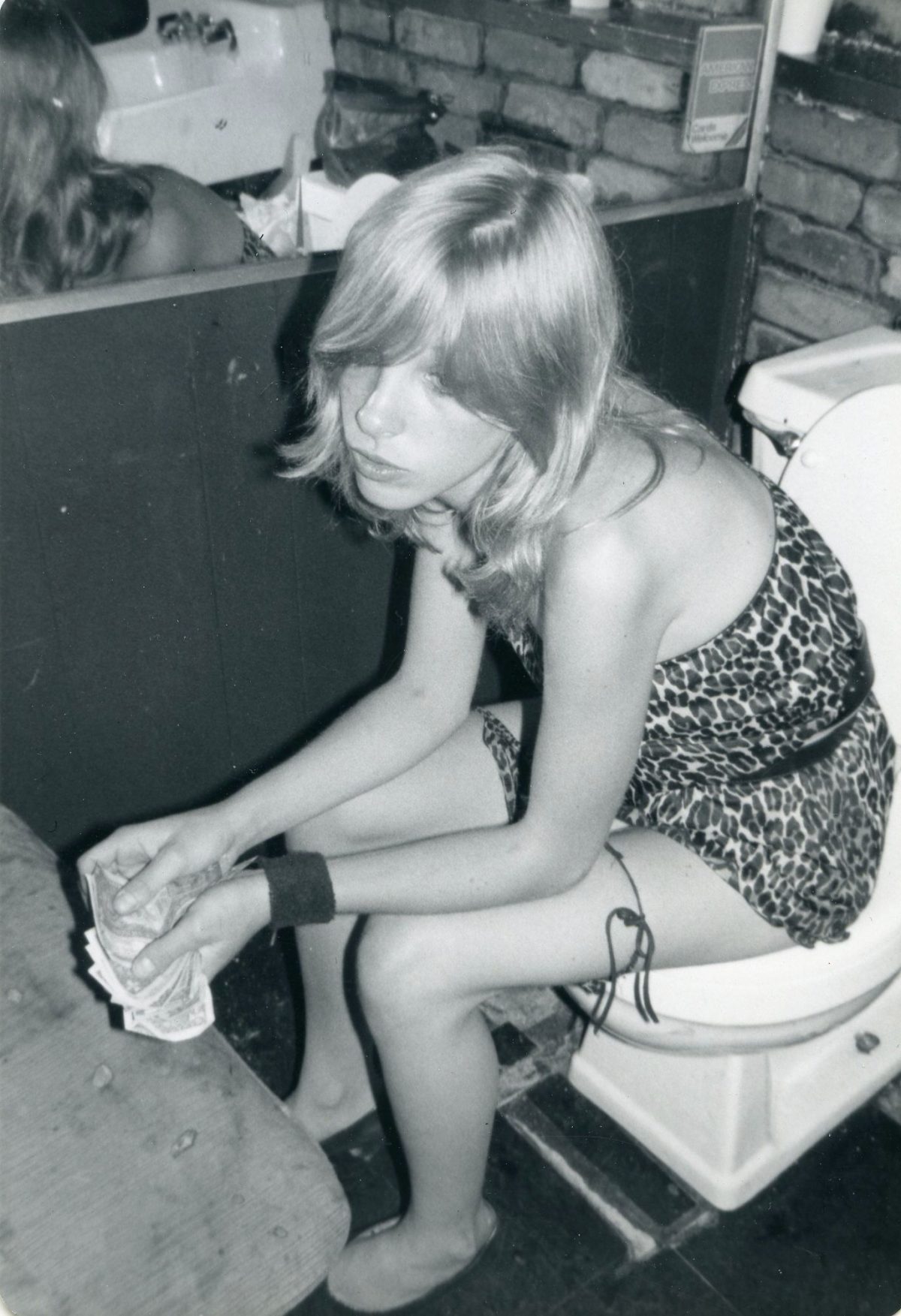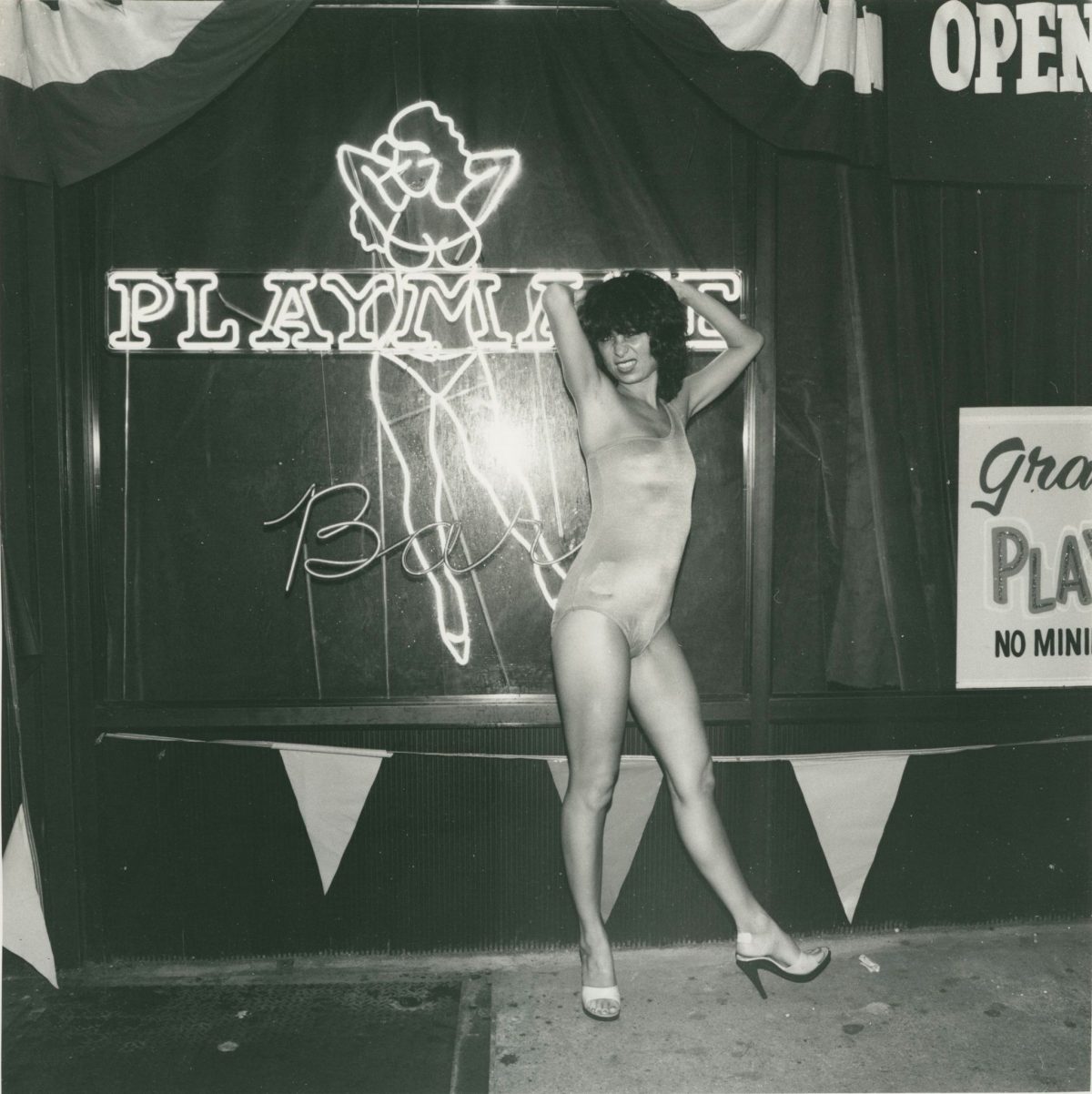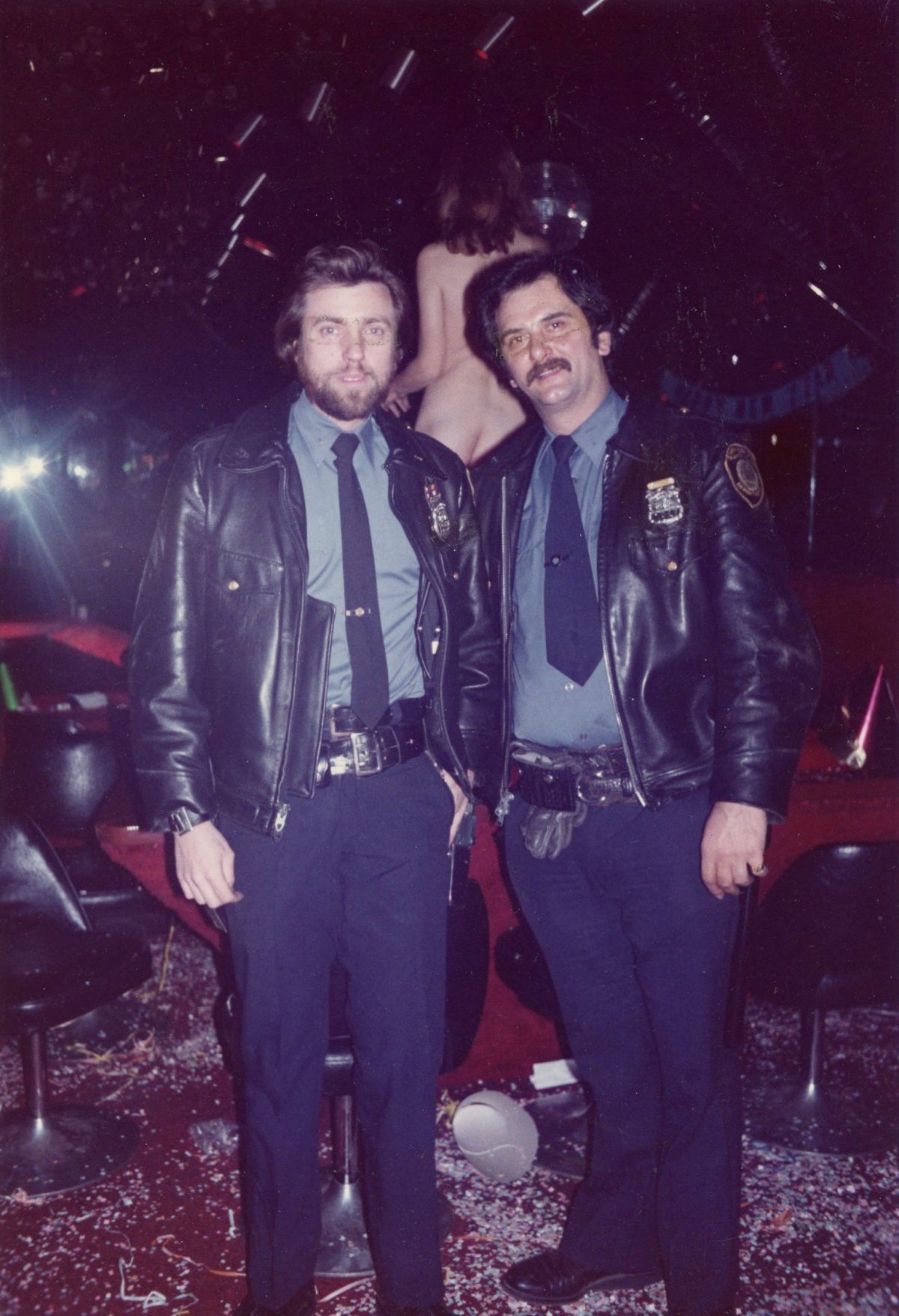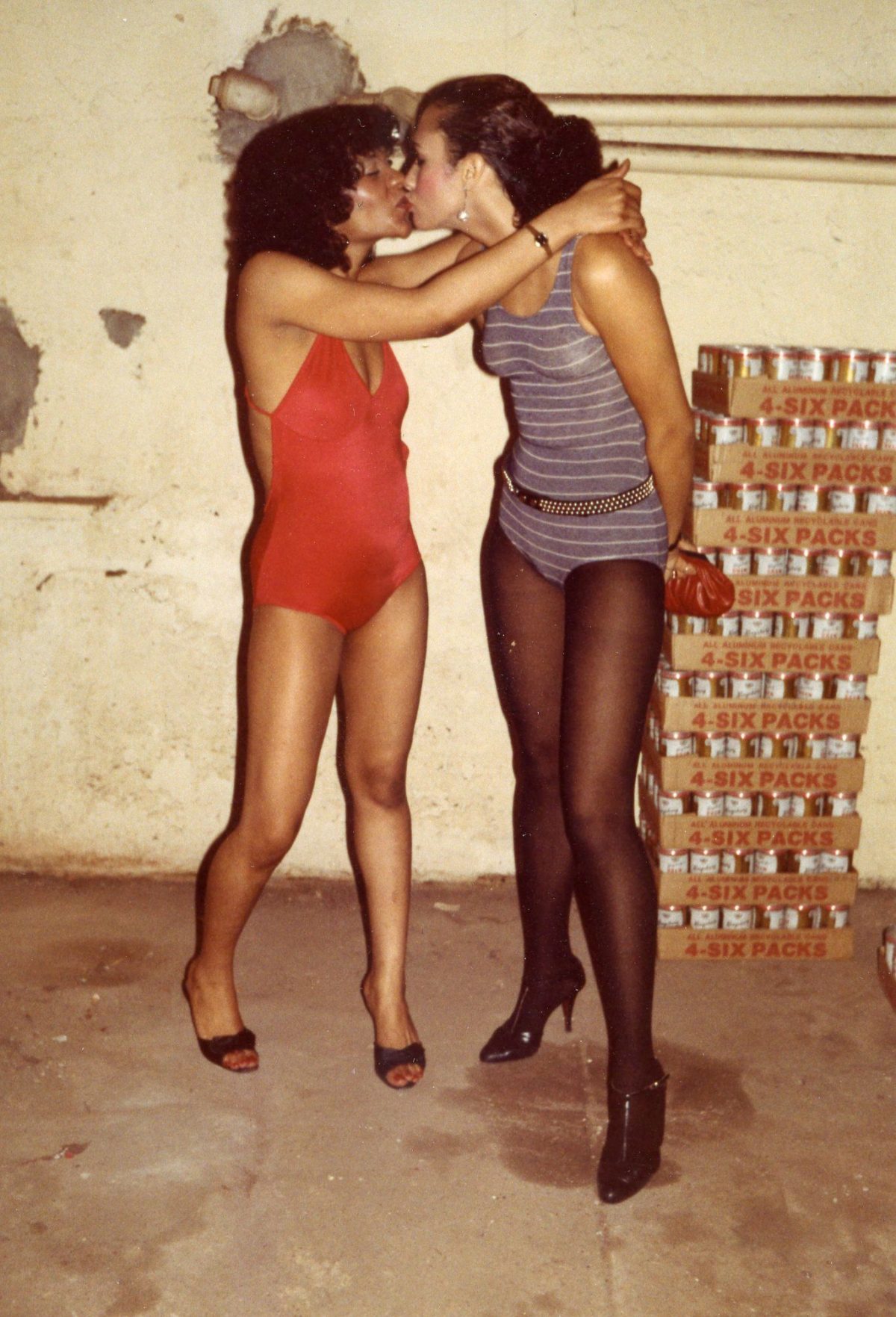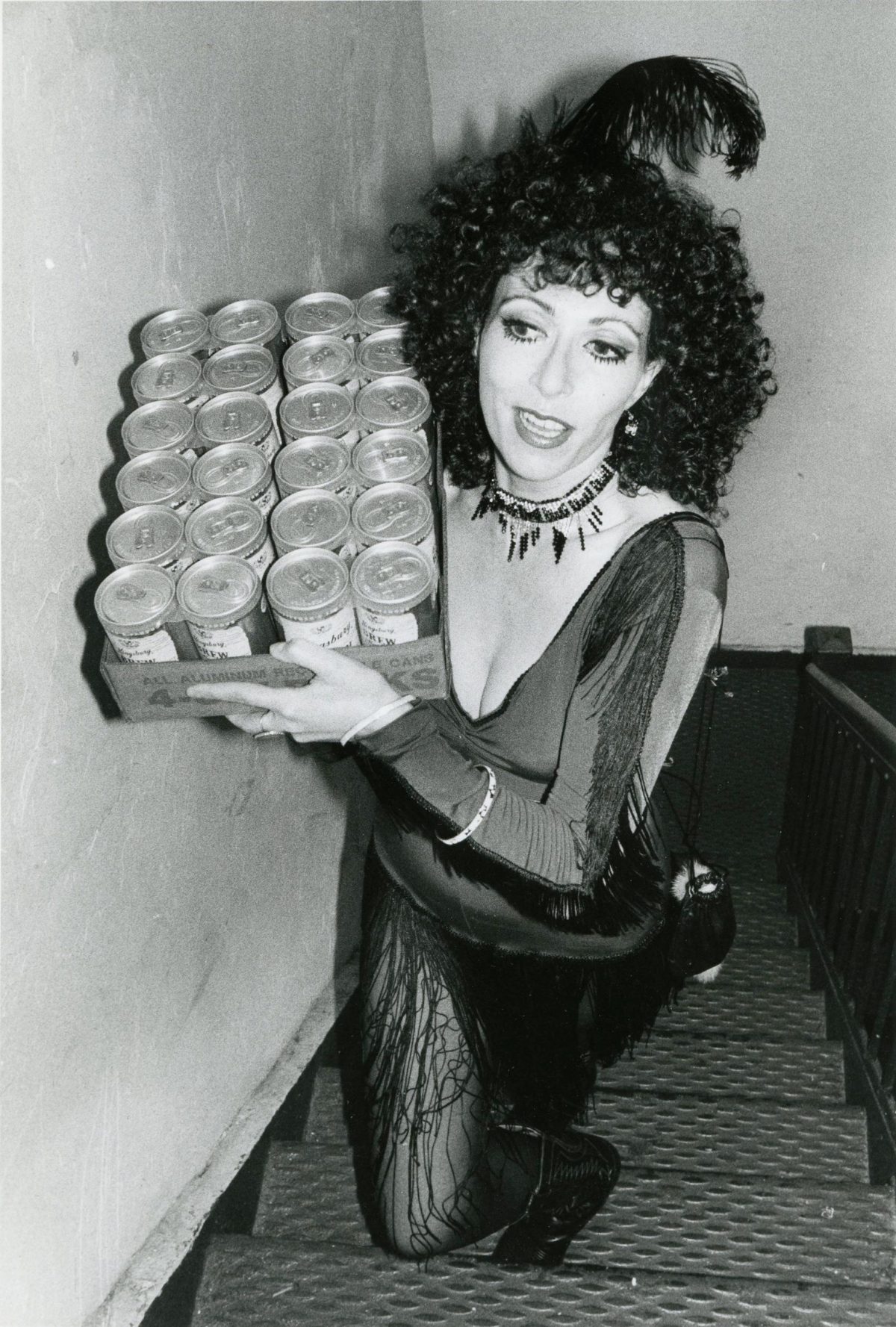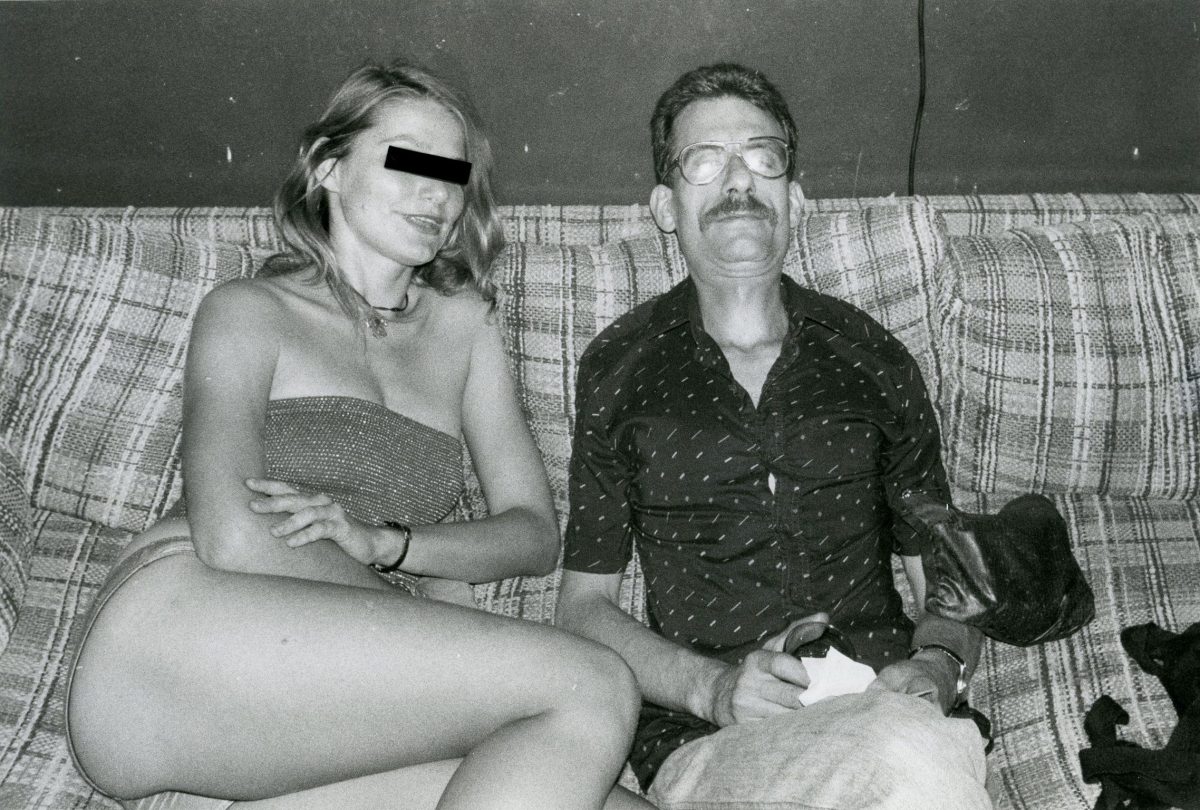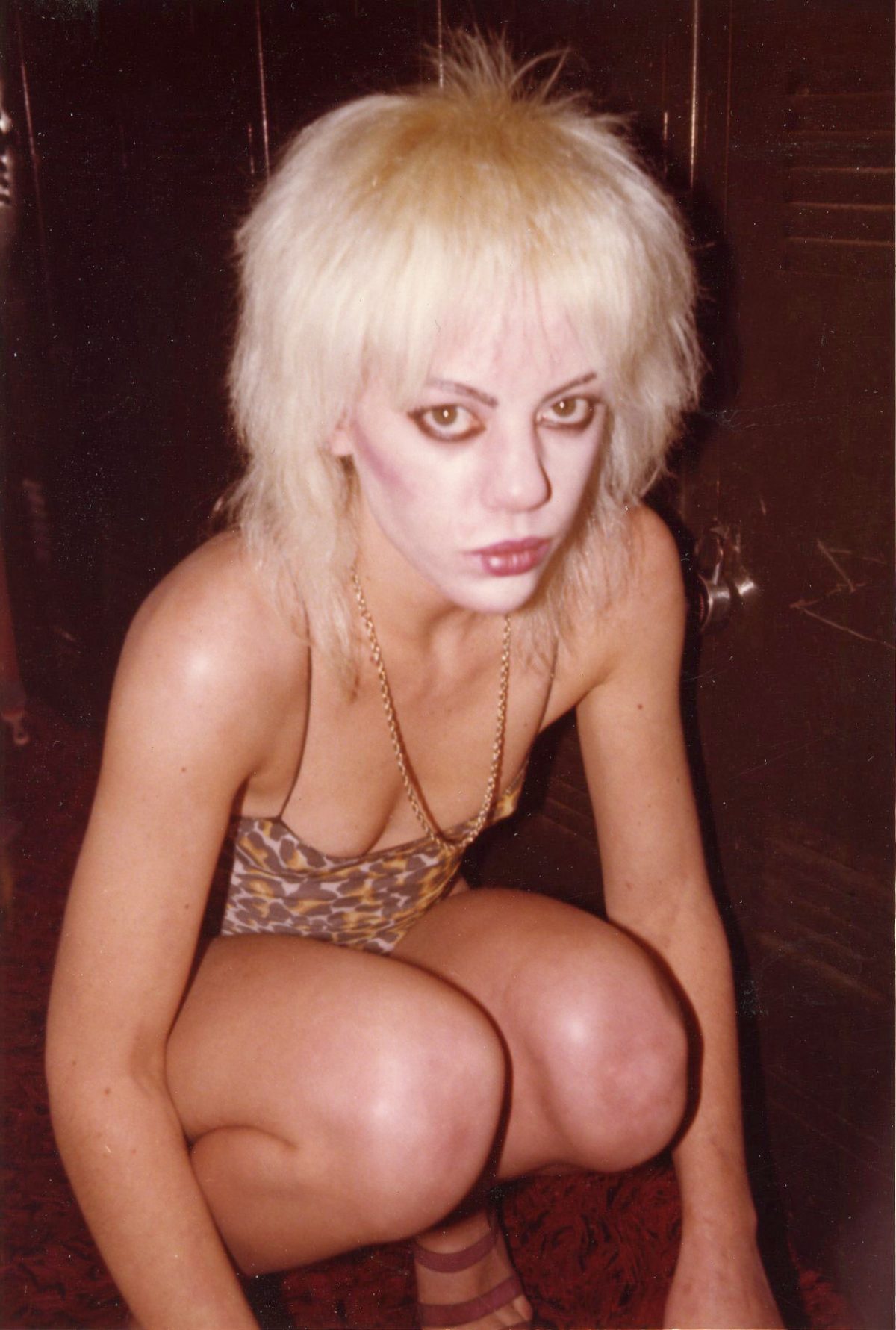 Buy Judi's book:  Queen of the B Girls: Topless & Bottomless Strip Bars 1977 Manhattan NYC Studio 54 (Sex Drugs & Disco)