"…depressives hiding from jobs, sexual obsessives, inner-city people seeking cheap diversions, teenagers skipping school, adventurous couples on dates, couples-chasers peeking on them, people getting high, homeless people sleeping, pickpockets…"

– Sleazoid Express describes the  people who hung out round New York City's 42nd Street
Eugene Gordon's New York is the New York of sex, drugs, vigilantism and derelicts. In the 1980s when Gordon was photographing the city, today's ubiquitous and expensive glass-and-steel condos were the stuff of dreams. Back then property developers licked their eyeballs and wondered how the locals could be power-washed off the sidewalks and the place turned into another Singapore, Dubai or any number of shiny, sky-high cities designed by people for whom the ambiance of airport shopping malls is the very essence of feeling alive and having arrived.
It's lifestyle driven by fashion, that most fleeting of things that will in decades to come leave today's achingly knowing buyers of soulless, floor-to-ceiling glass, stacked, hermetic human containers resembling the last Teddy Boy in town as the latest smart set discover cornices and moves underground.
It wasn't all better then. Of course not. It was grotty and dangerous. The clubs were great, the music daring and the drugs plentiful. But getting from your dealer to your apartment meant pulling off your heels and running, keys jammed between your knuckles. But what kill's New York's spirit – drugstore cowboys or hedge fund anemics?
On 42nd Street, sex was the seller. The big narcotic to get the blood thumping was administered via a sticky stool and a peep show hole. Gordon shows us the homemade signs advertising 'body rubs', 'massages' and other euphemisms for on-the-clock masturbation and fast cures for erectile dysfunction and loneliness. There's a cottage industry feel about these signs advertising pleasures of the flesh within.
One last thing before the artwork, if you went or worked inside one of these dives, please let us know. What was it like? And did you carry a camera?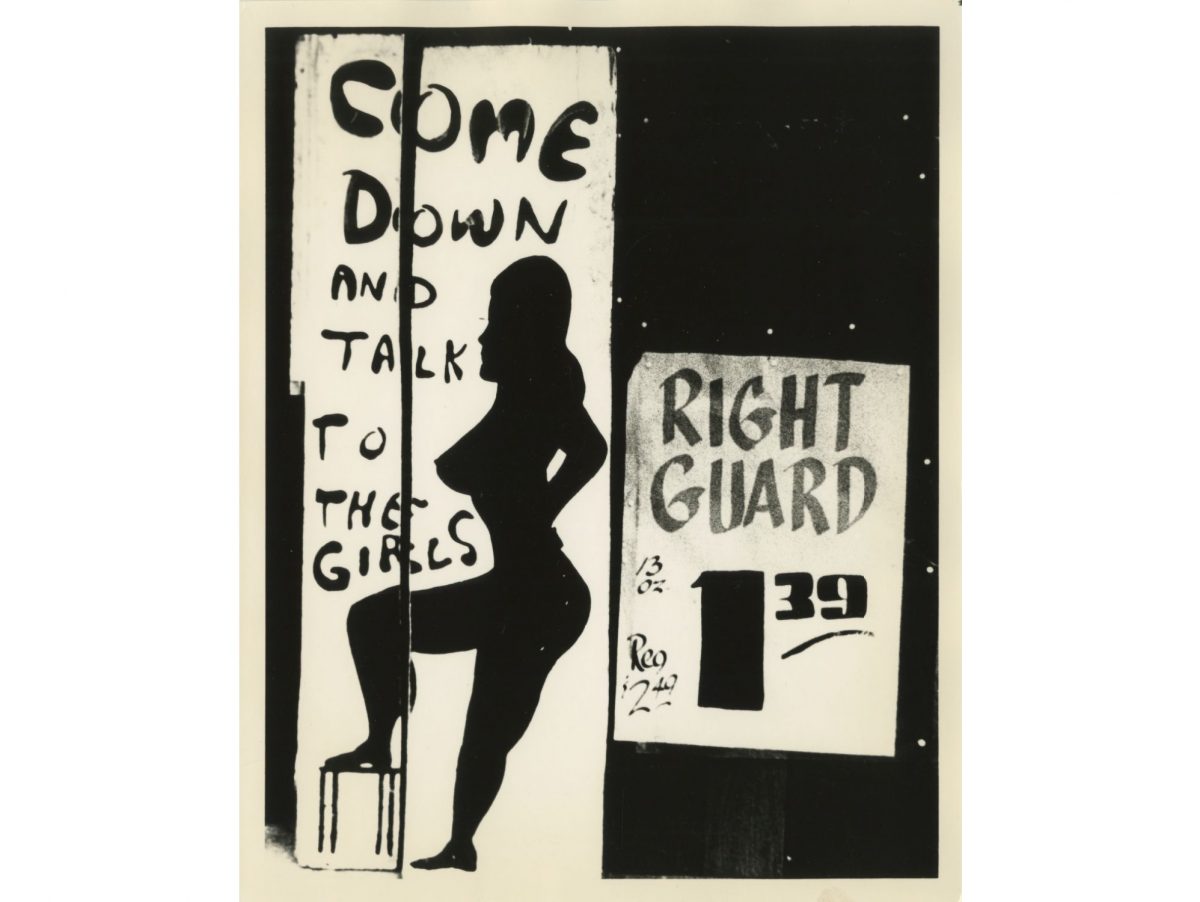 Born in 1923, Gordon started out taking stock images for textbooks and other publications. He traveled extensively and documented religious ceremonies and different ethnicities of people in the countries he visited. Gordon continued this project throughout New York City, but most extensively at home in Queens, New York. Some of his favourite subjects to document were street scenes, parades, festivals, and Times Square. He printed his photographs in his own darkroom in Forest Hills, Queens.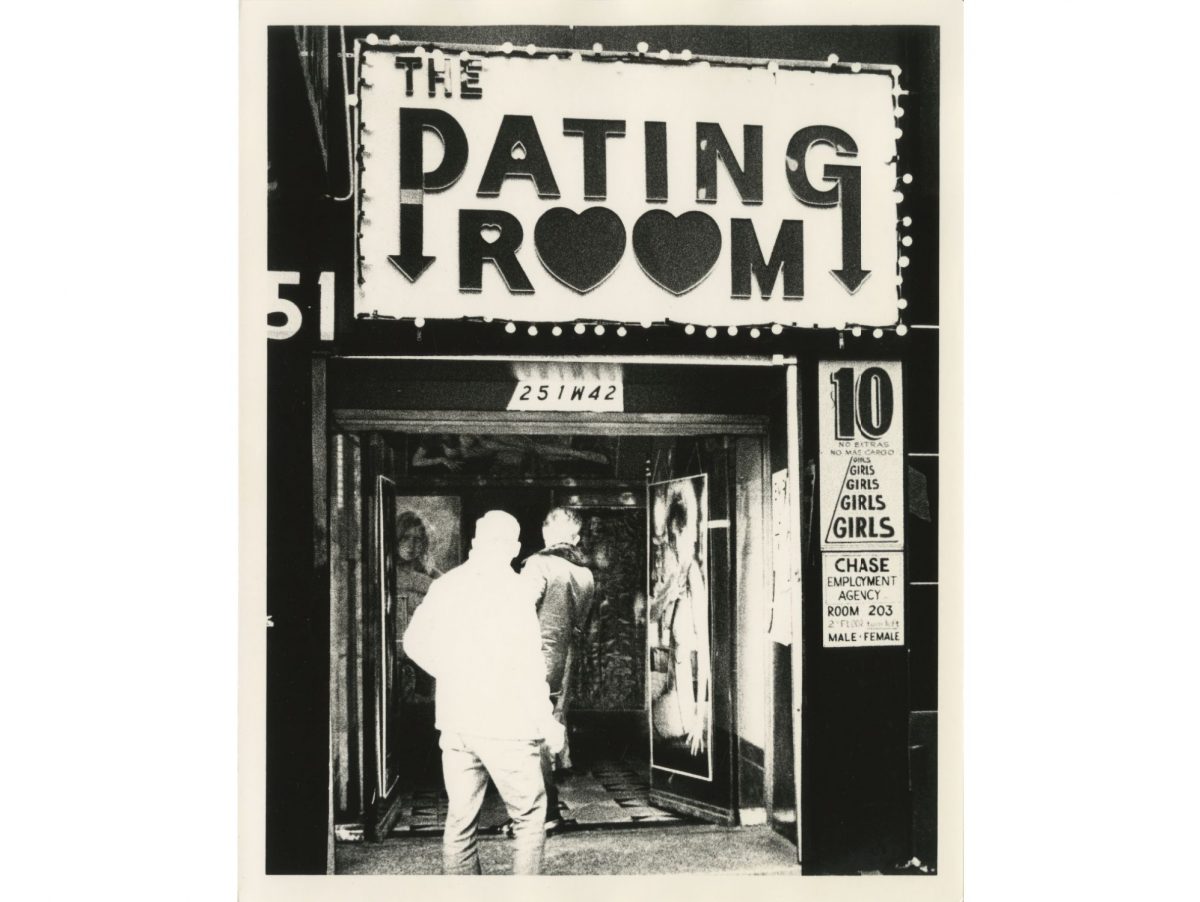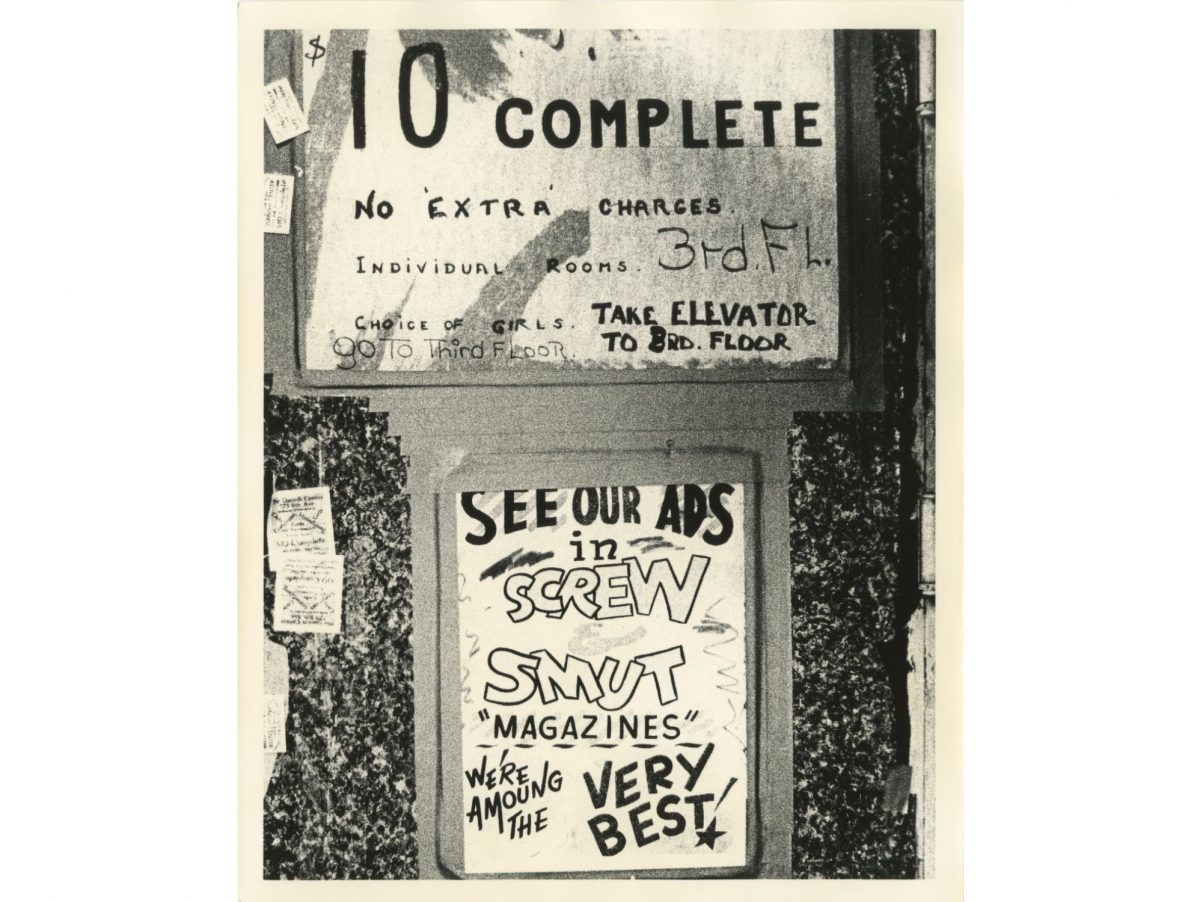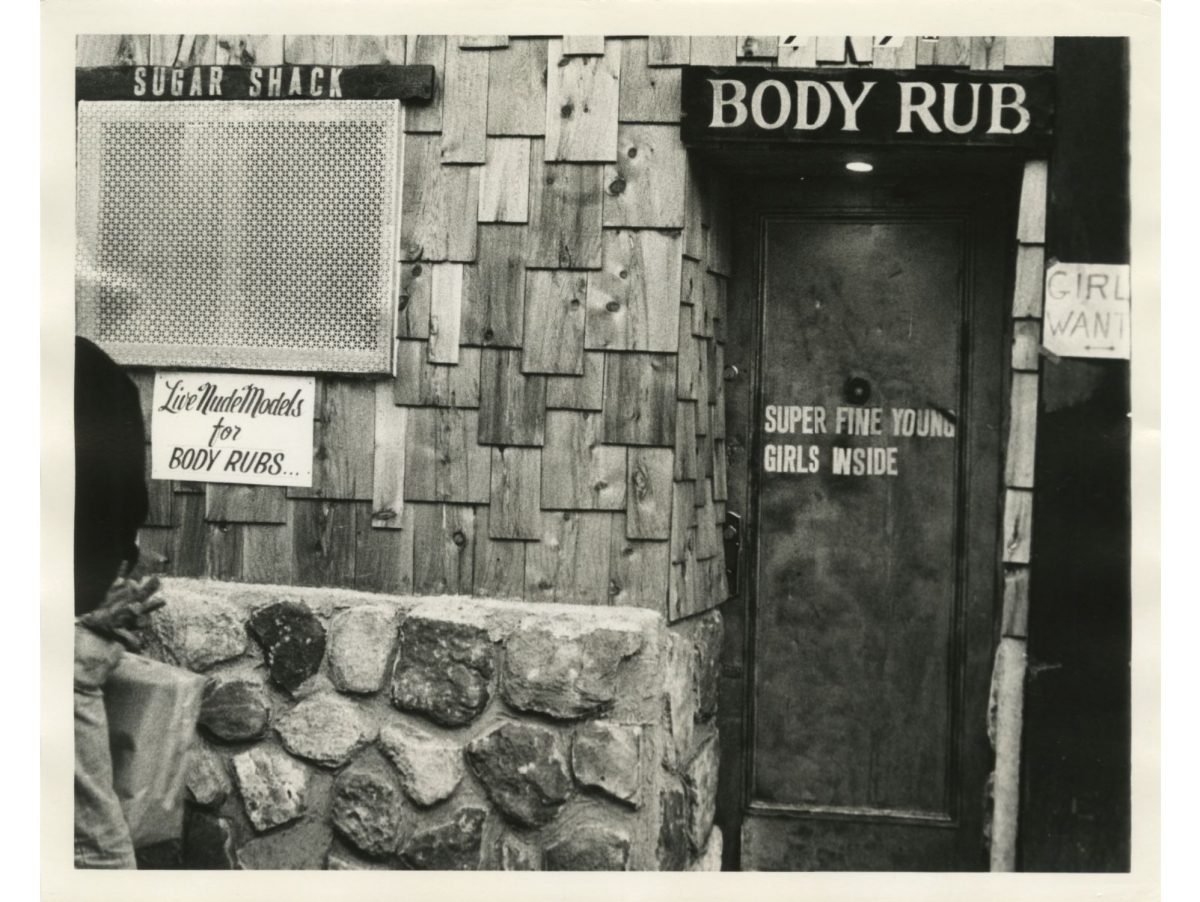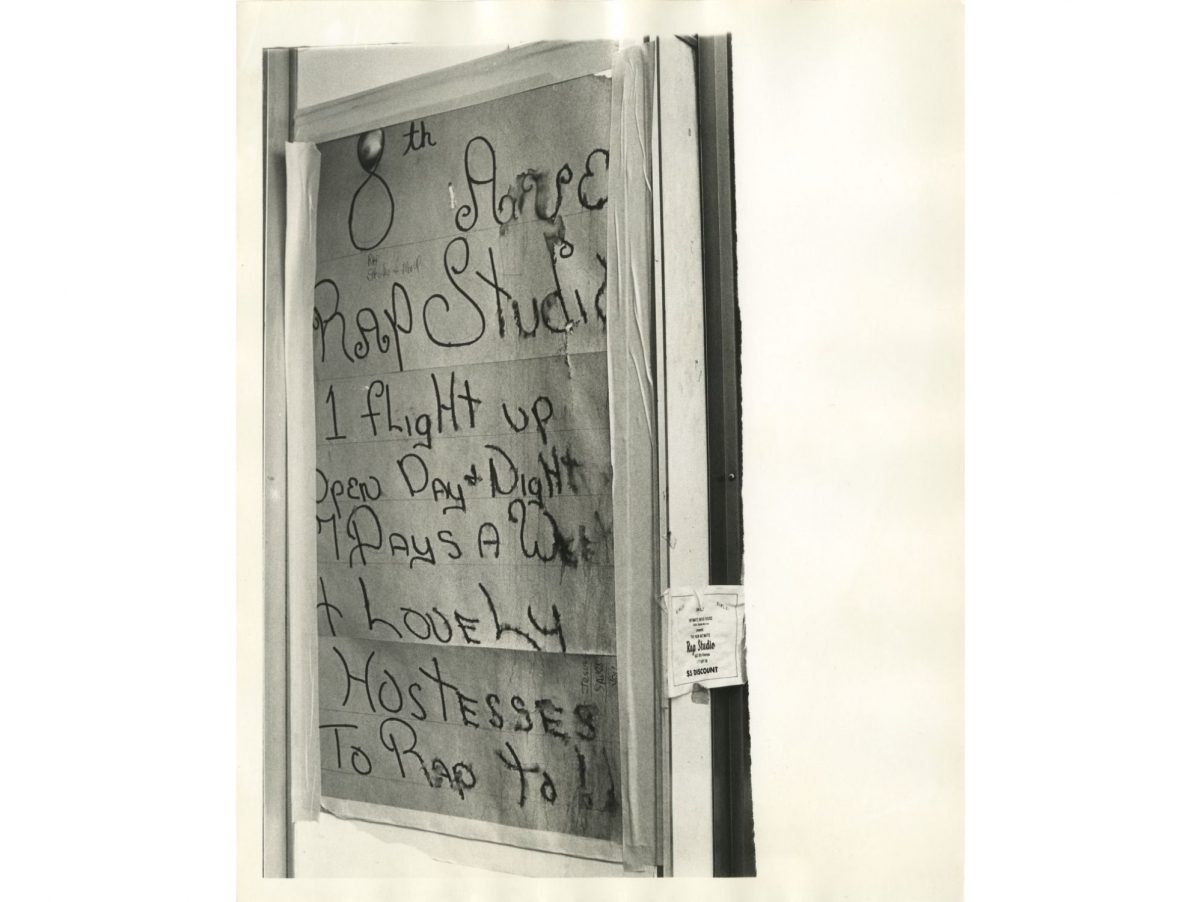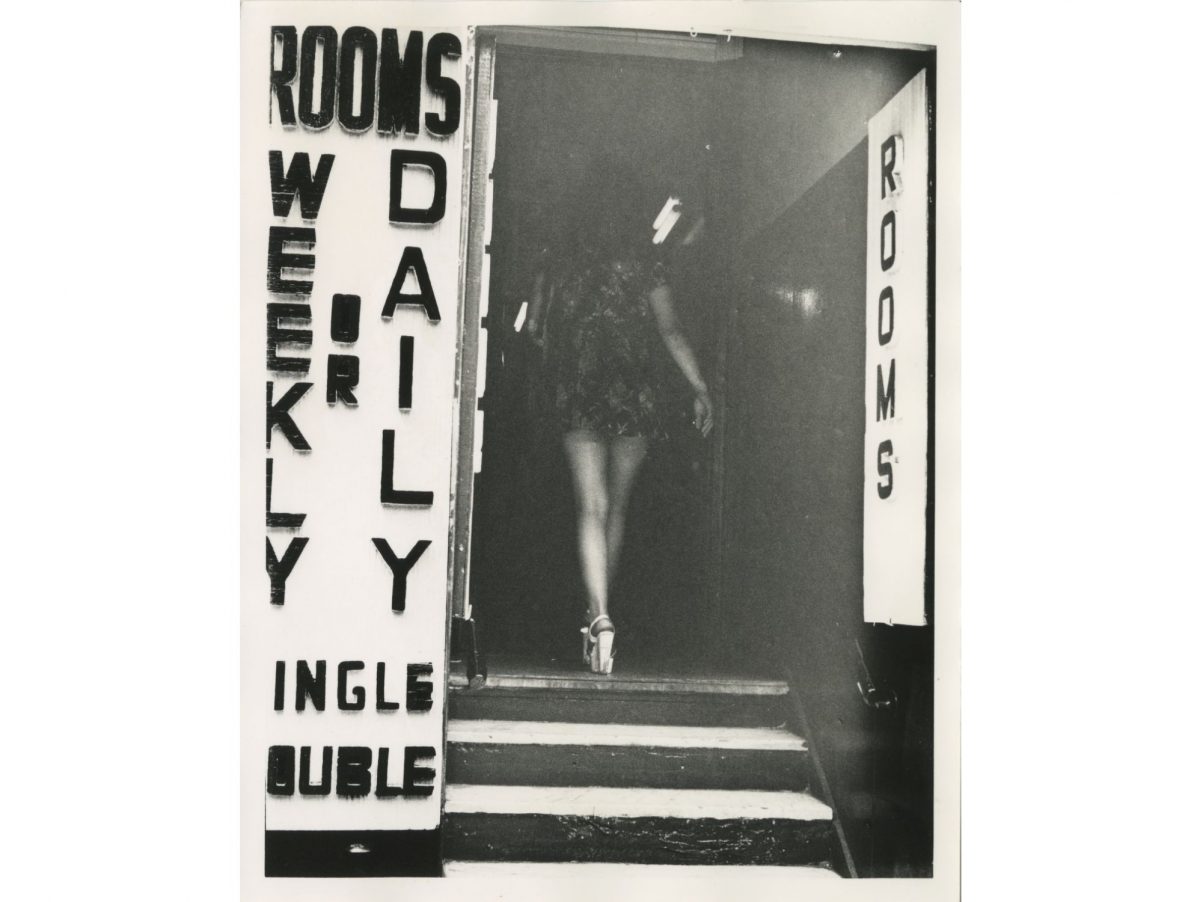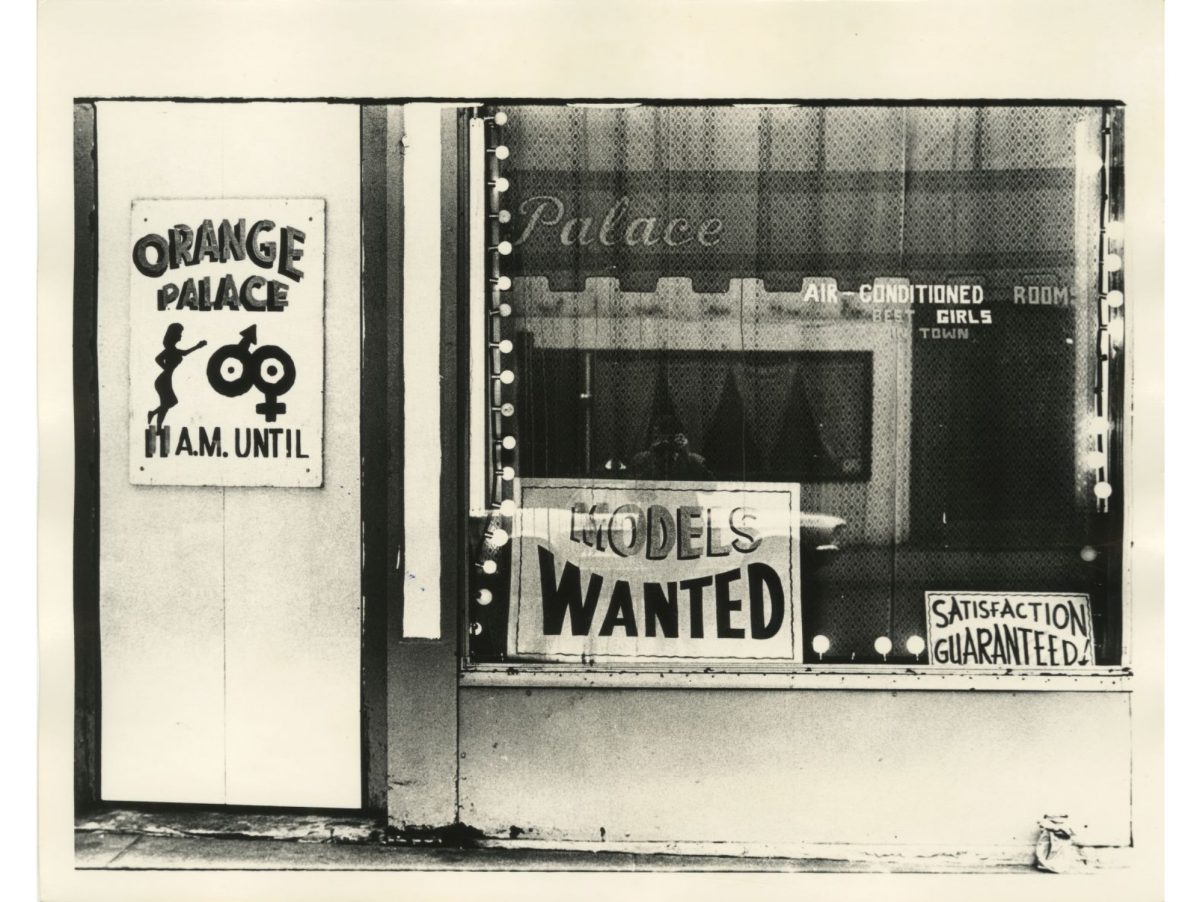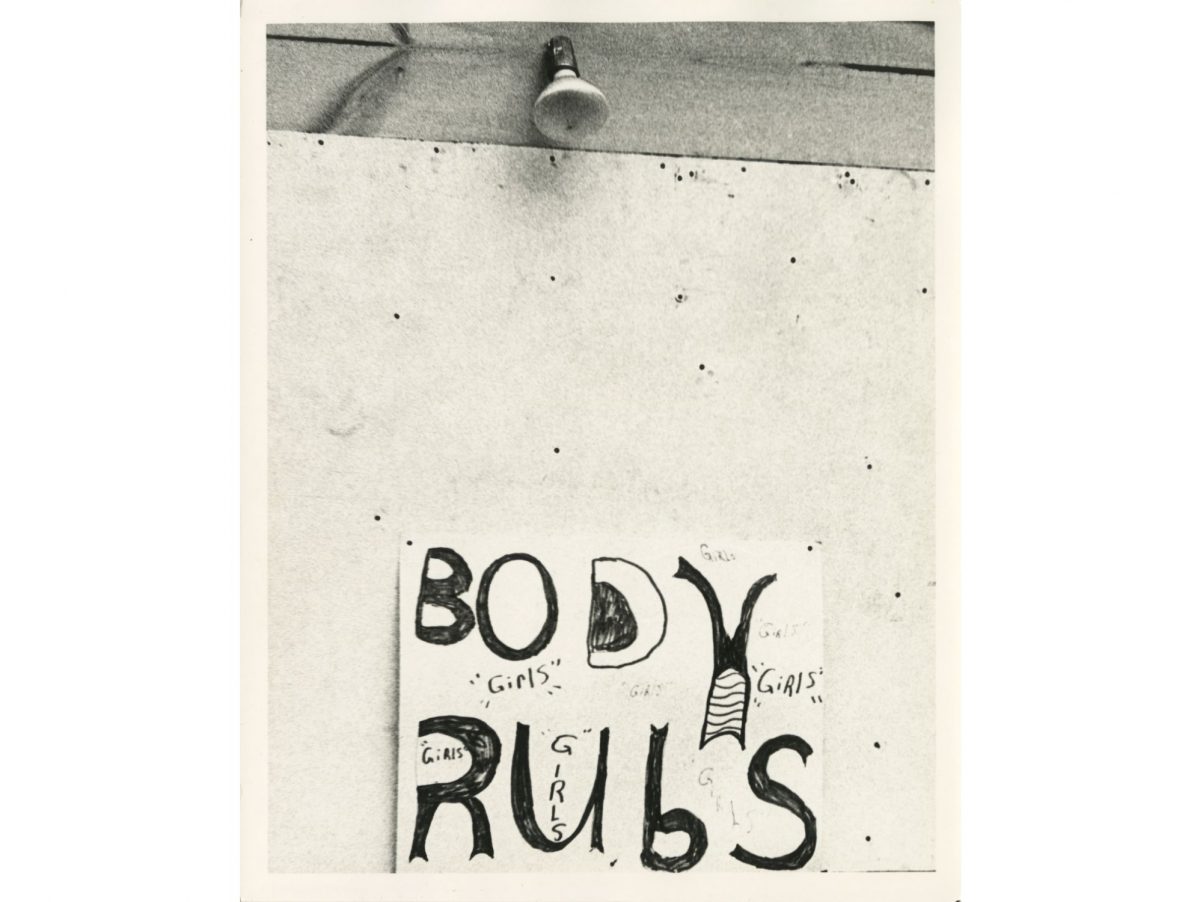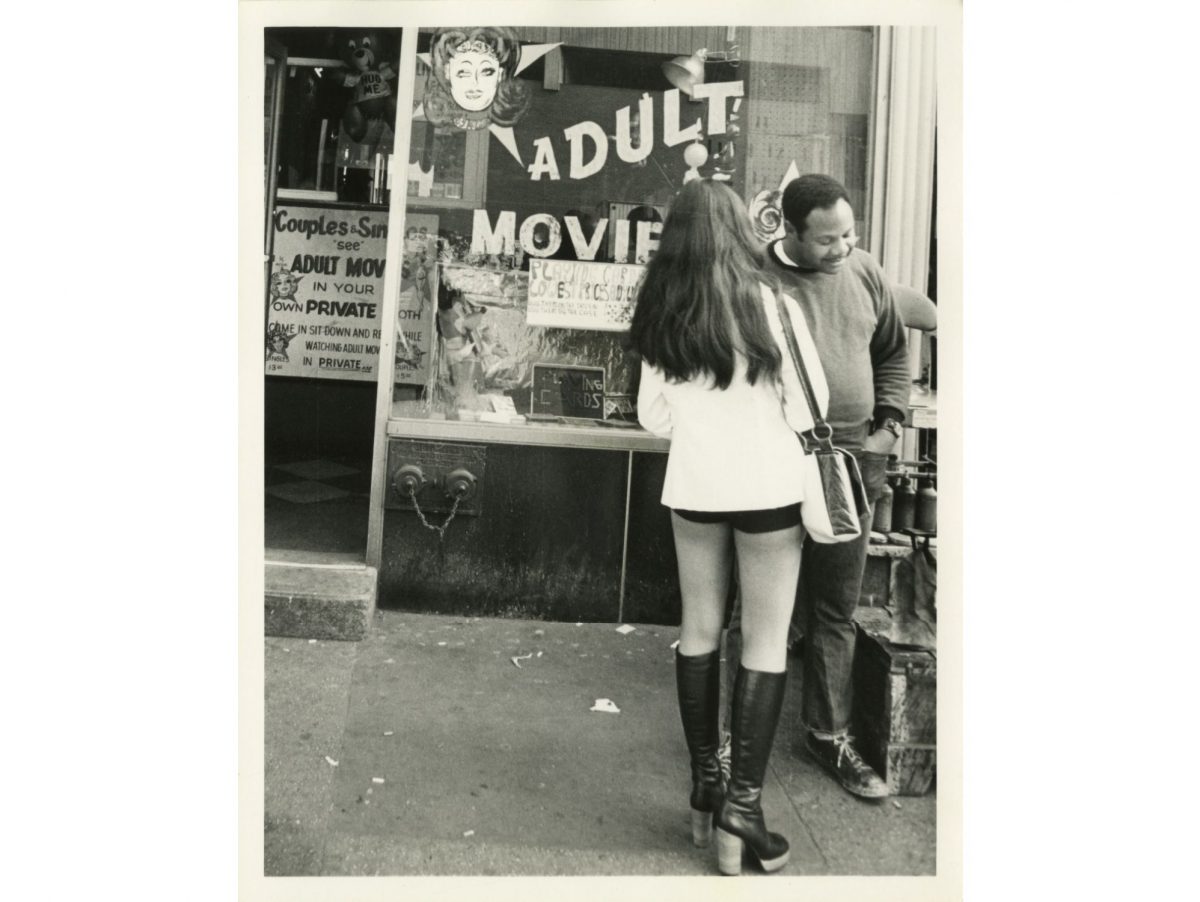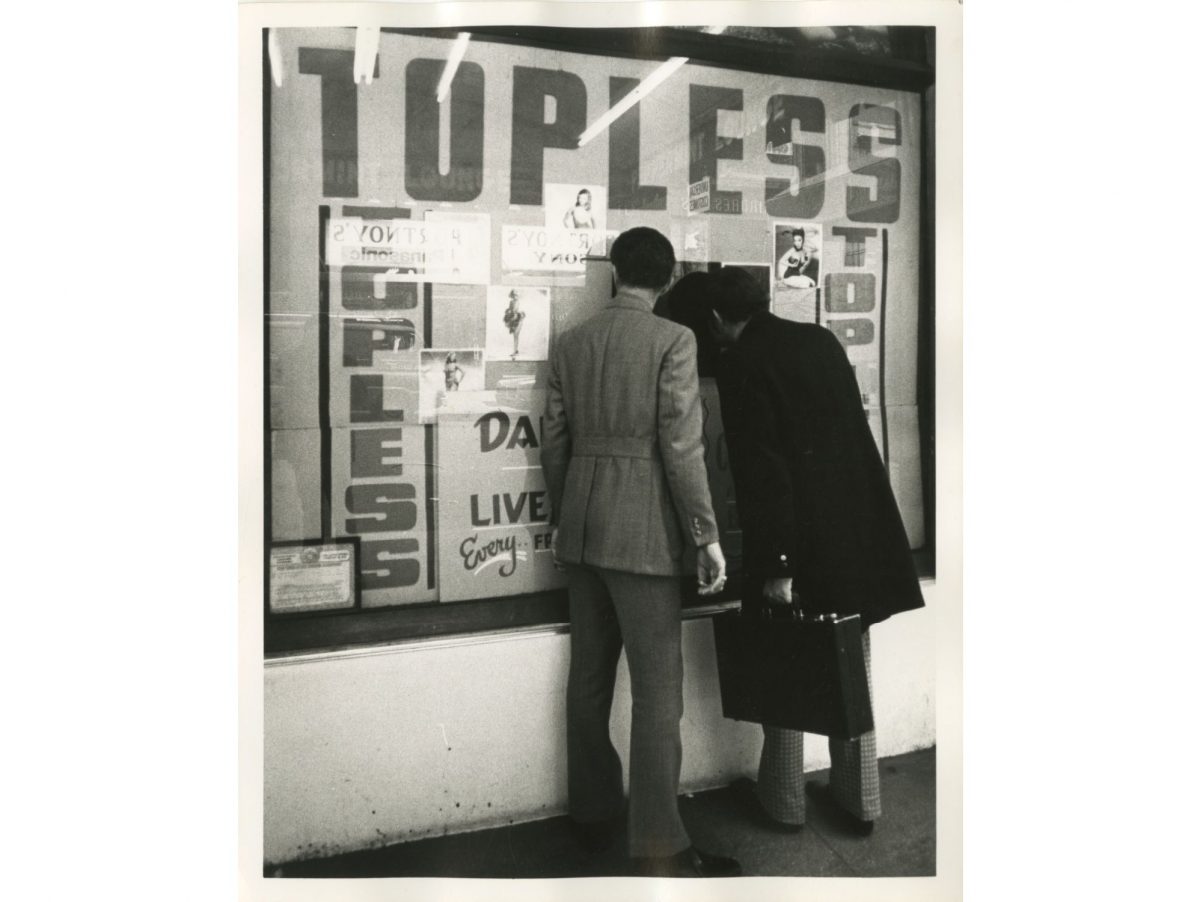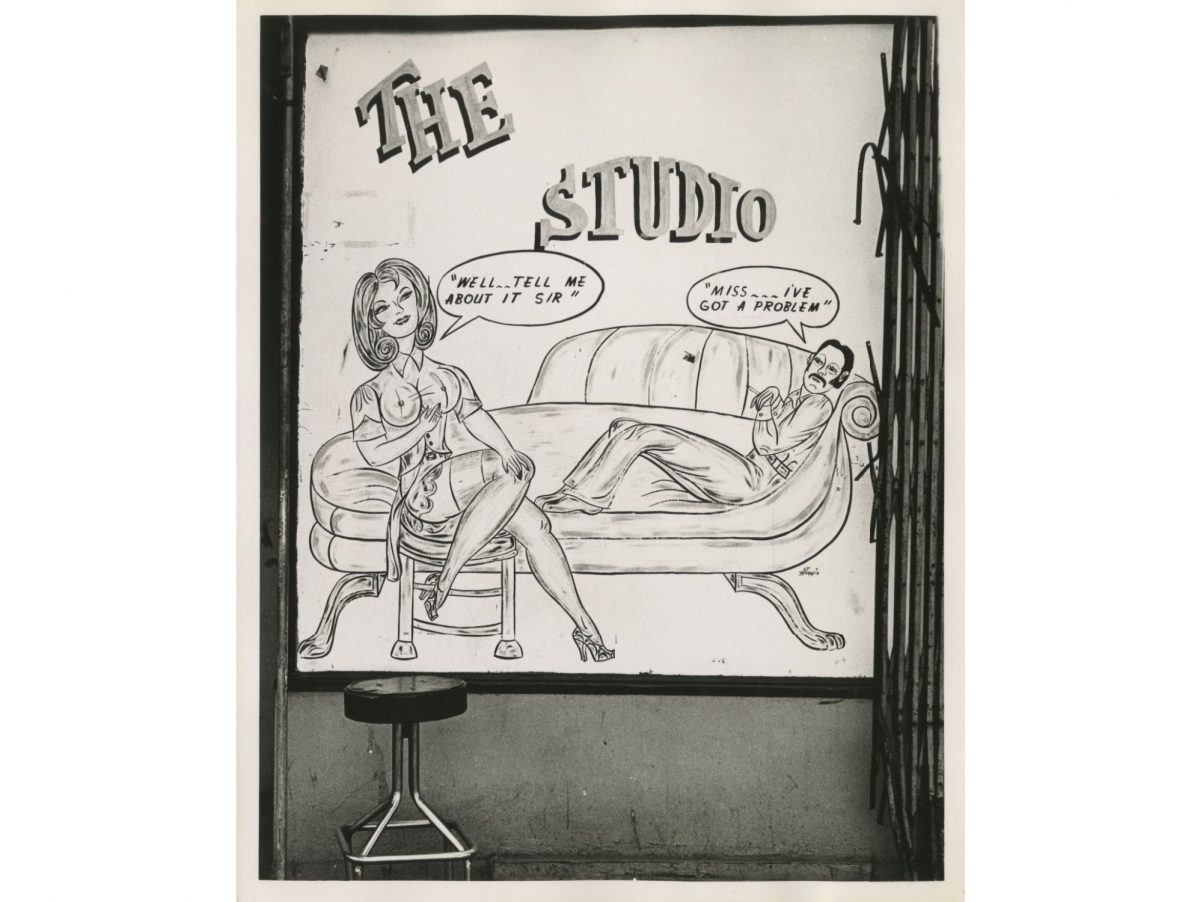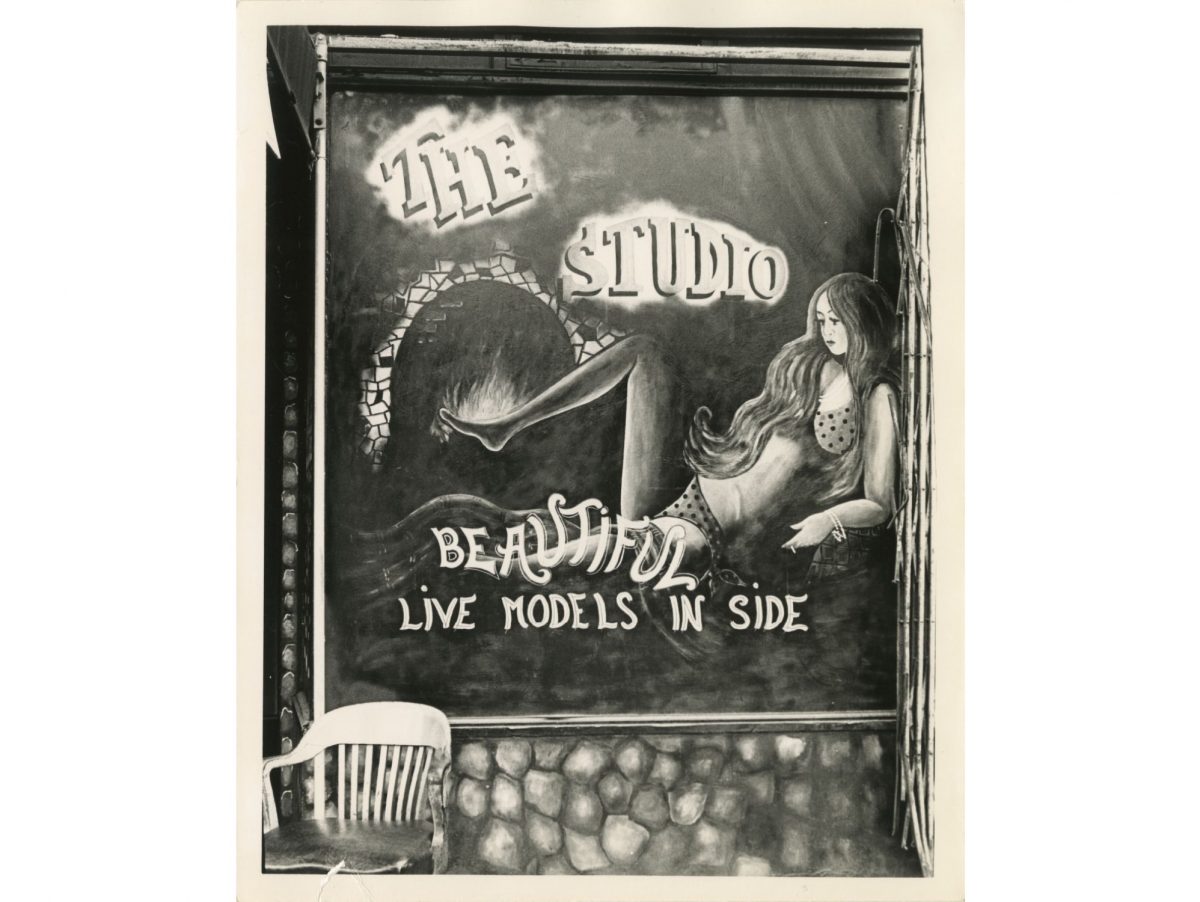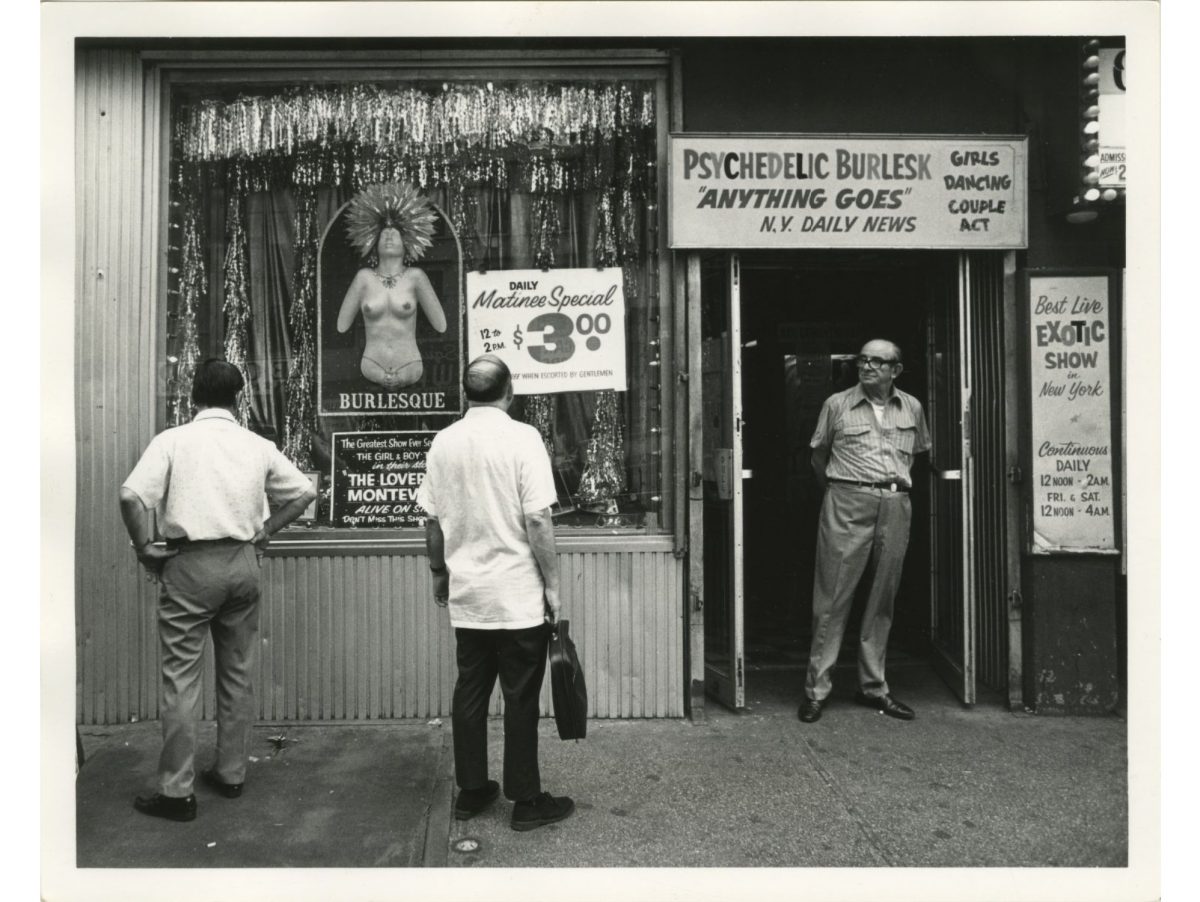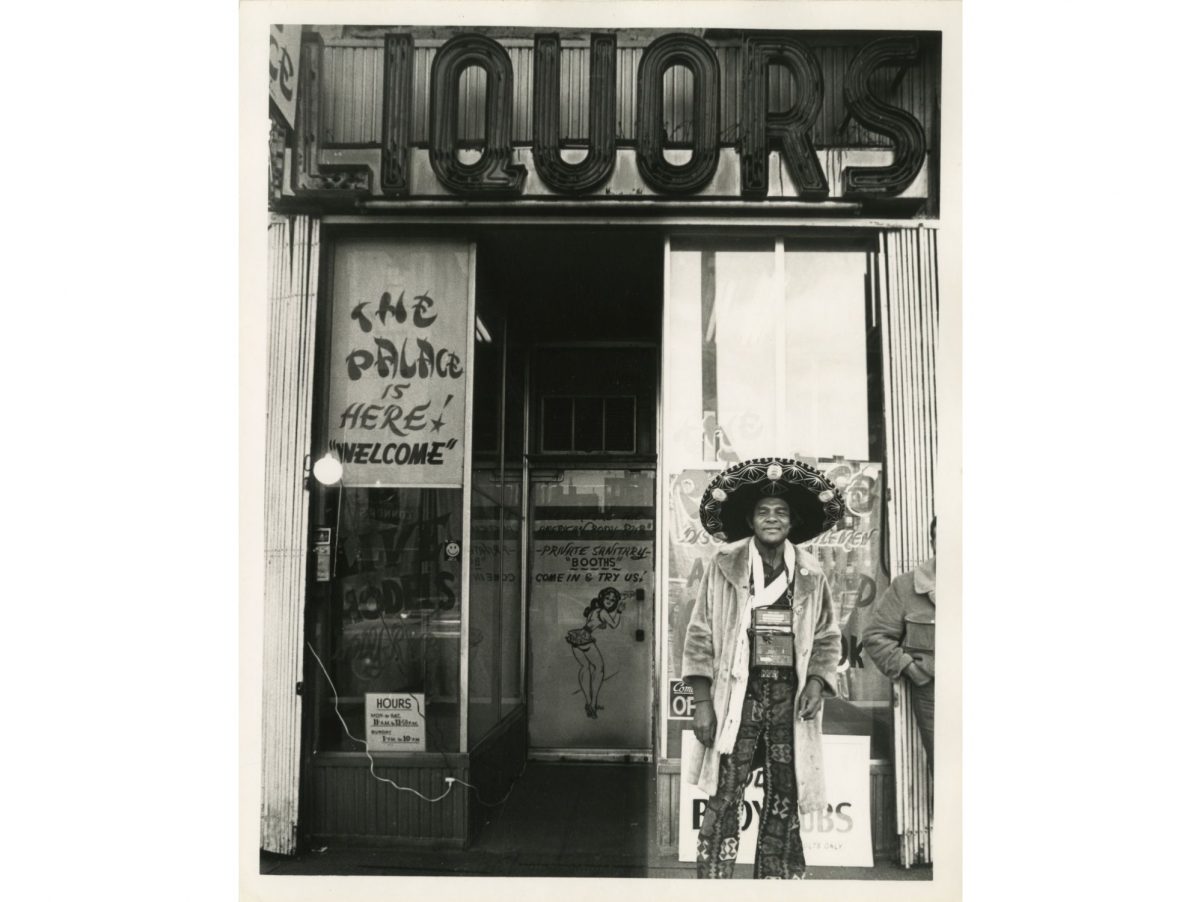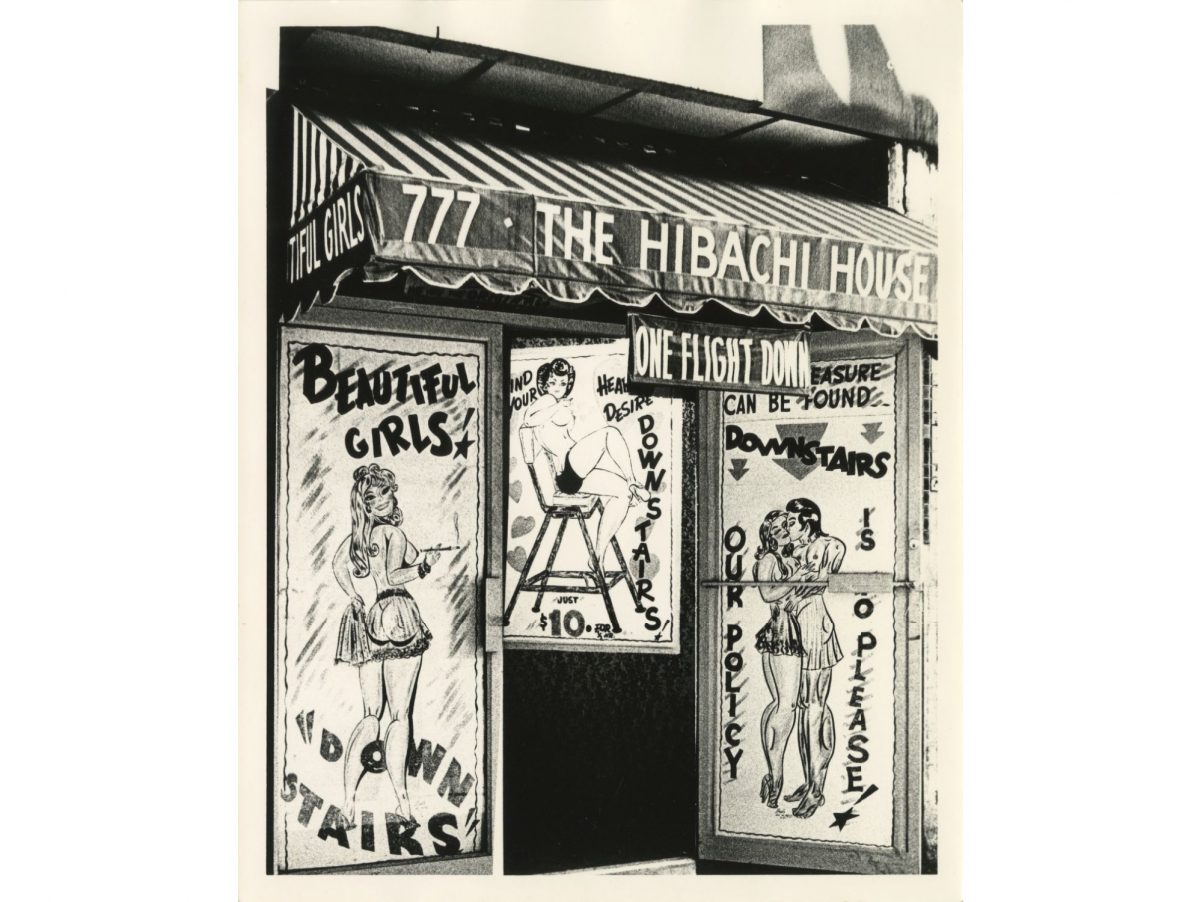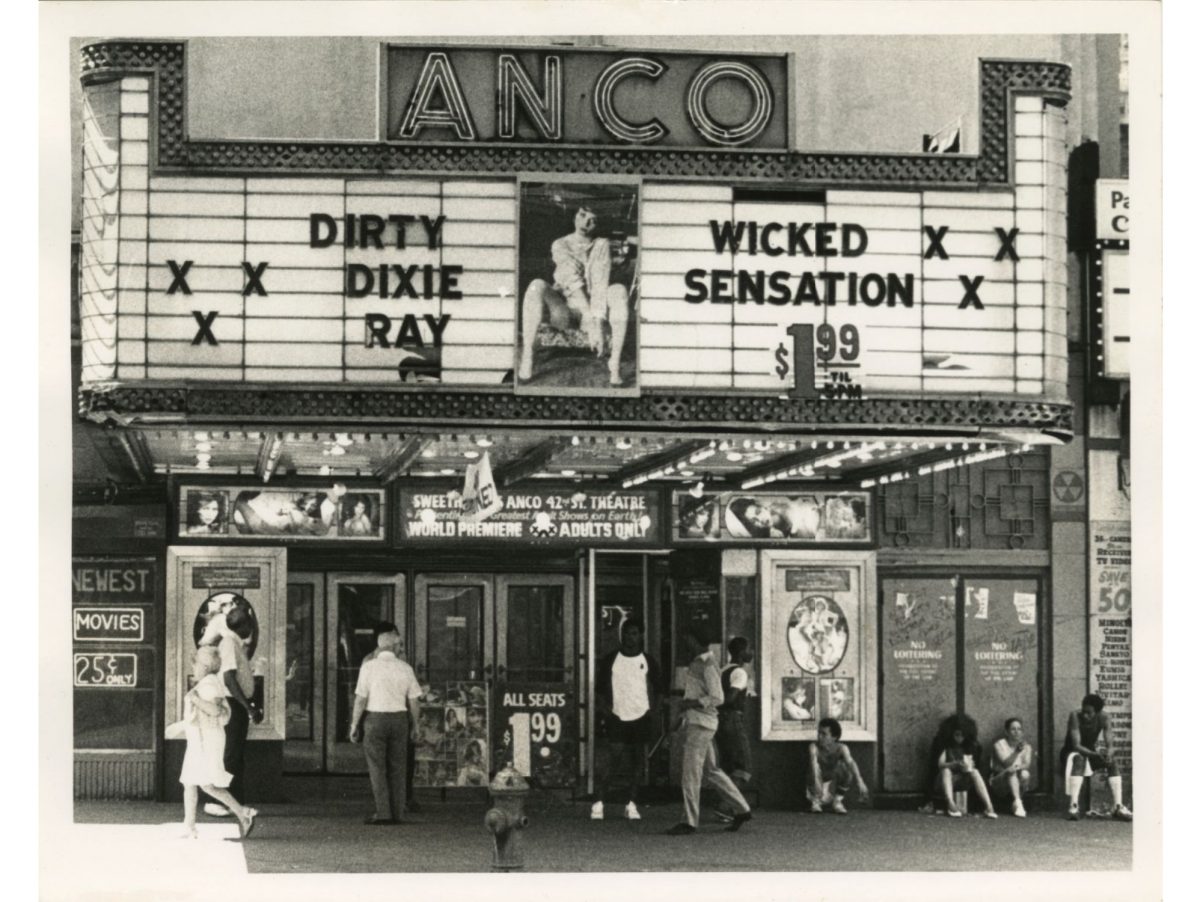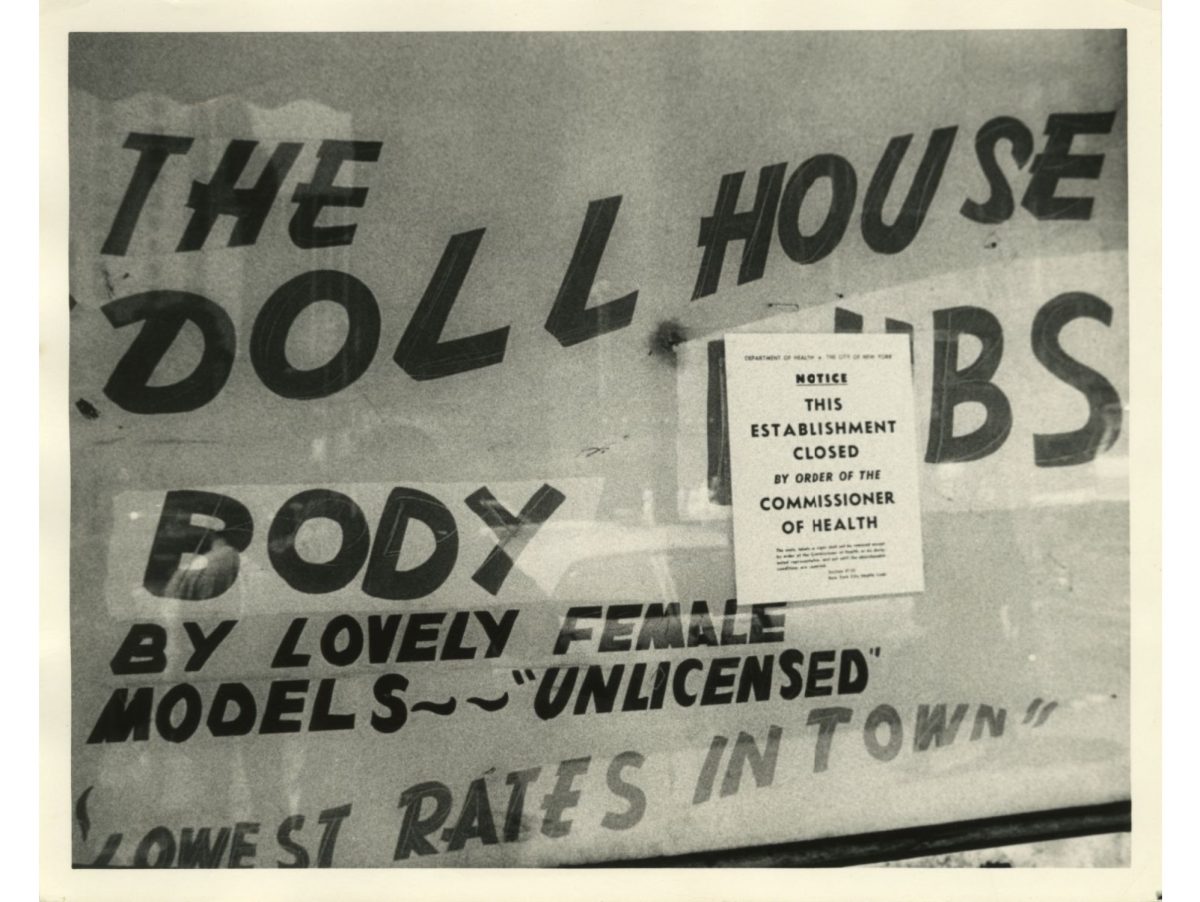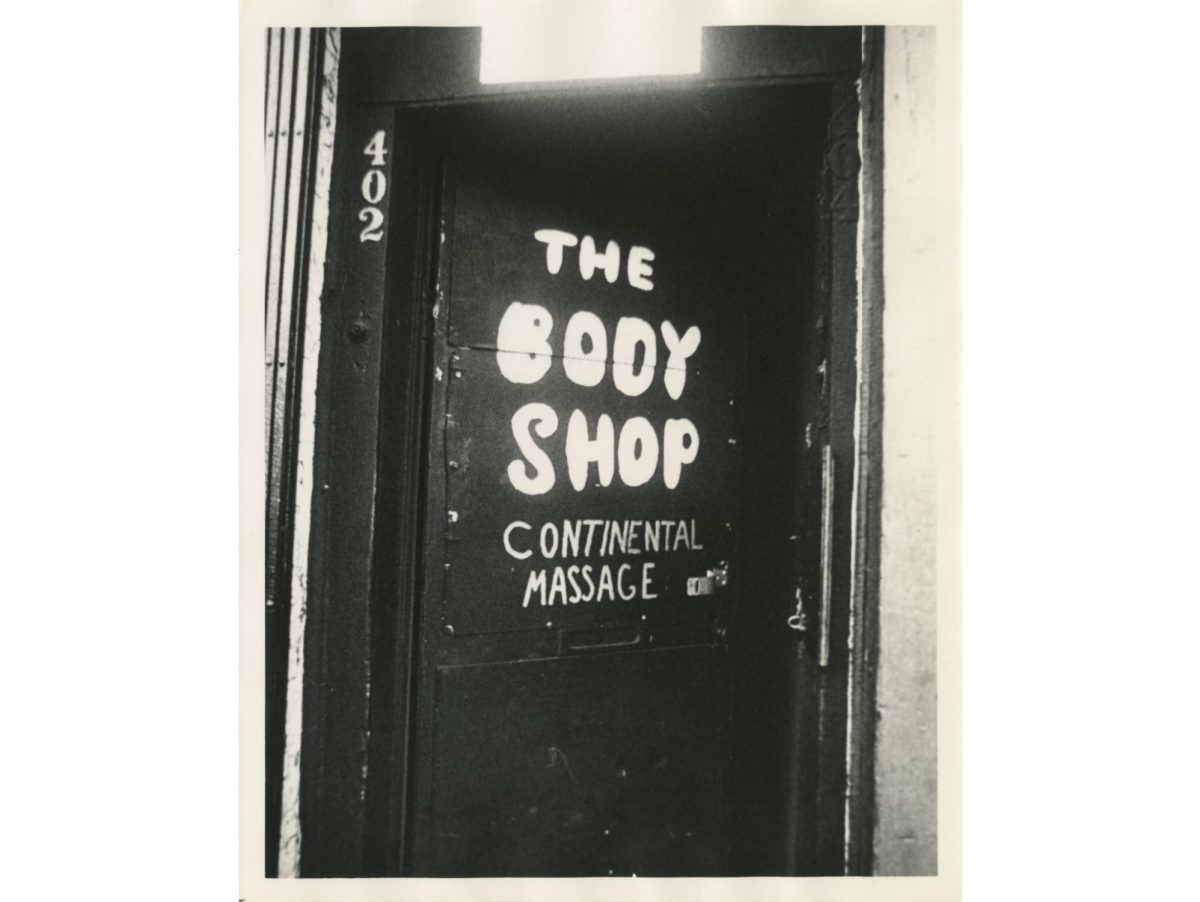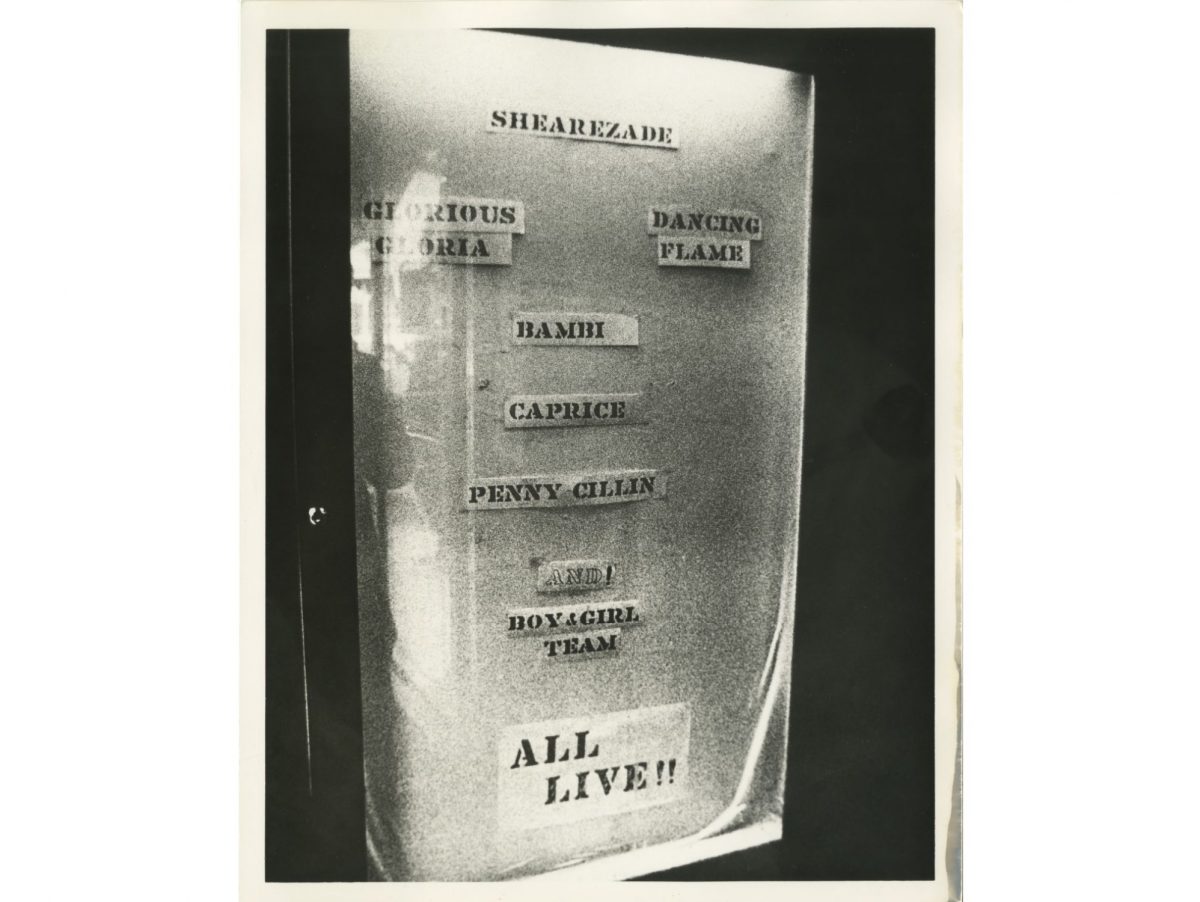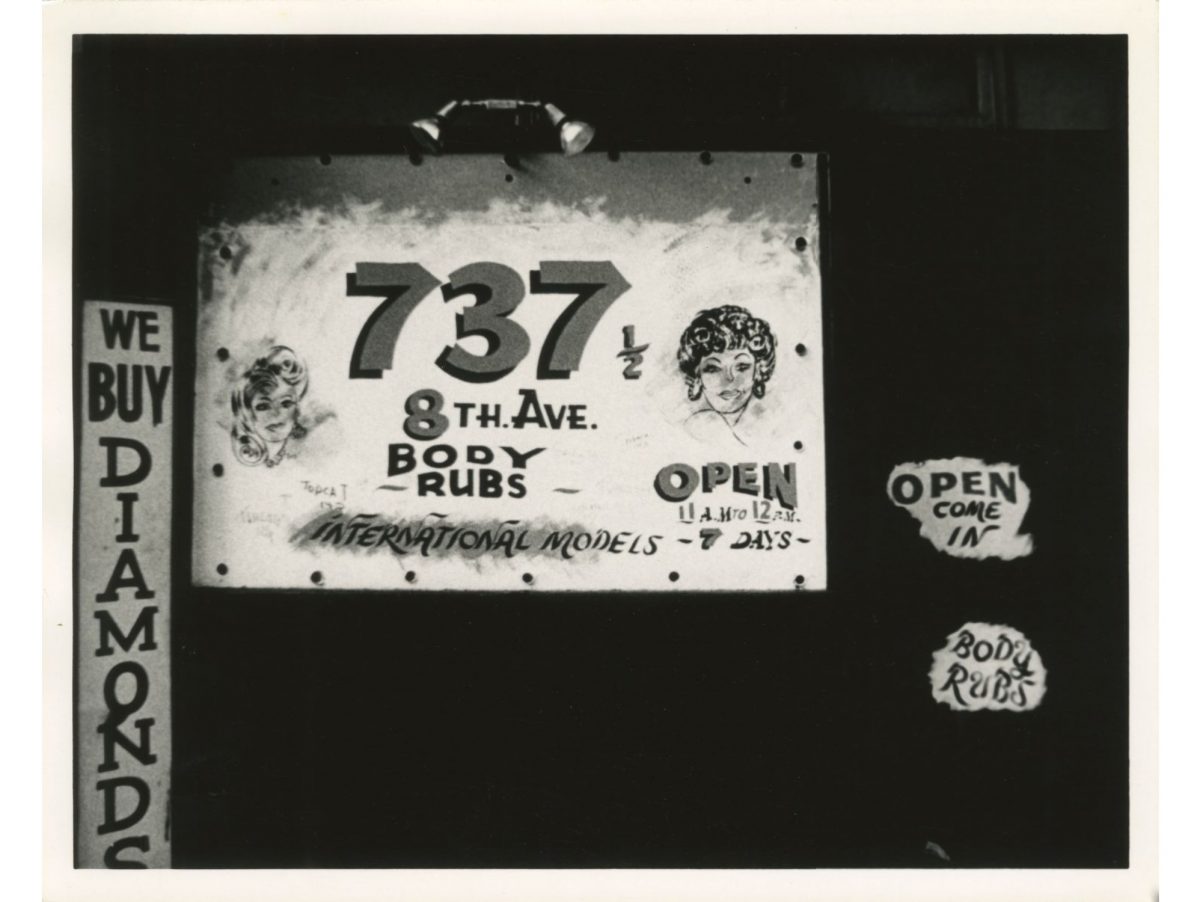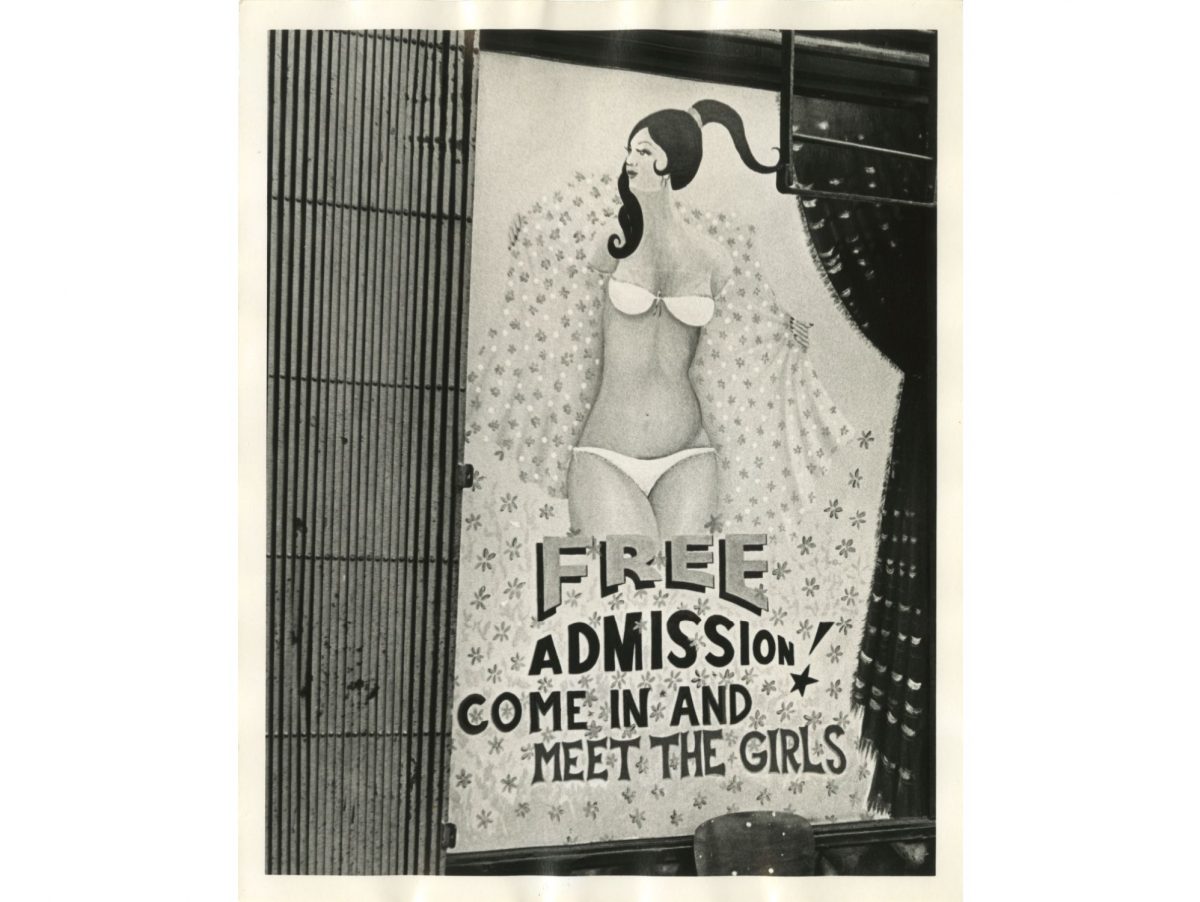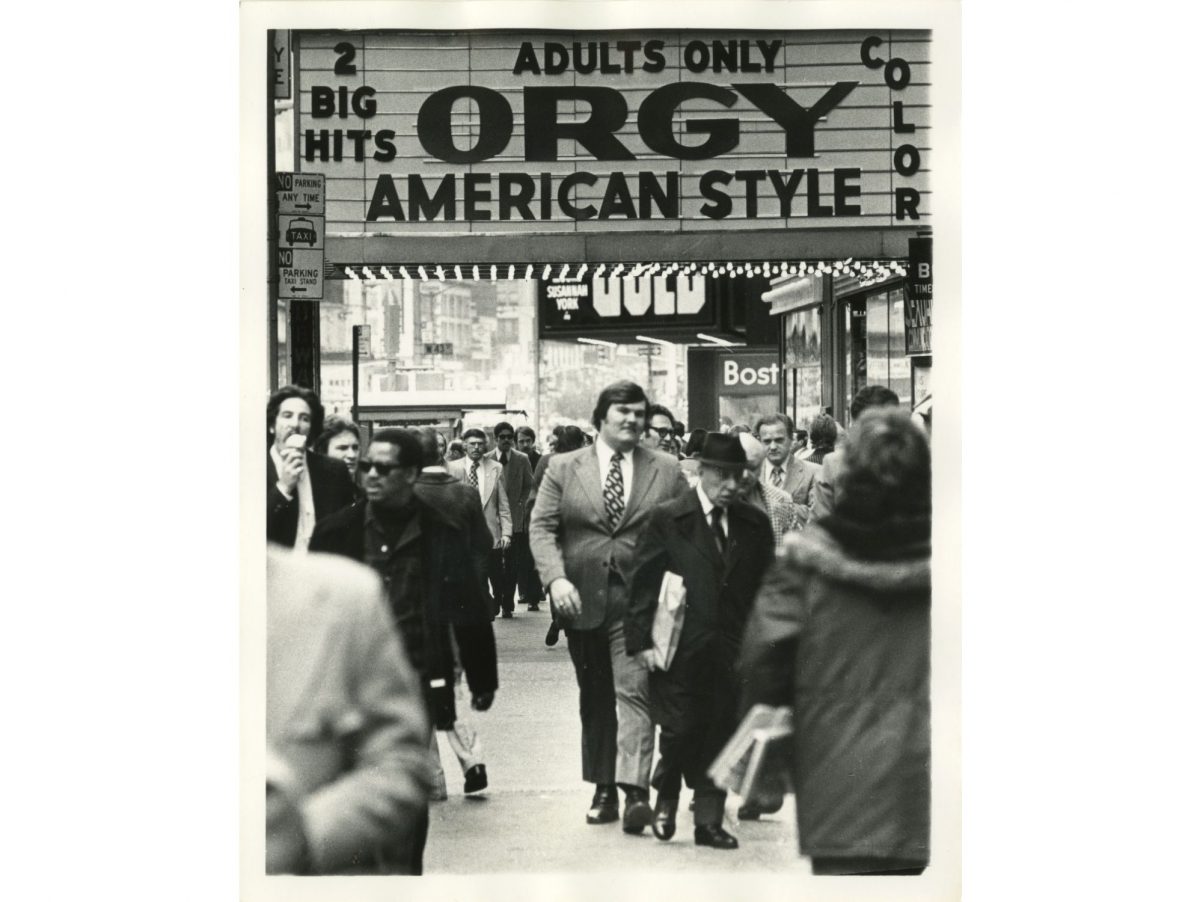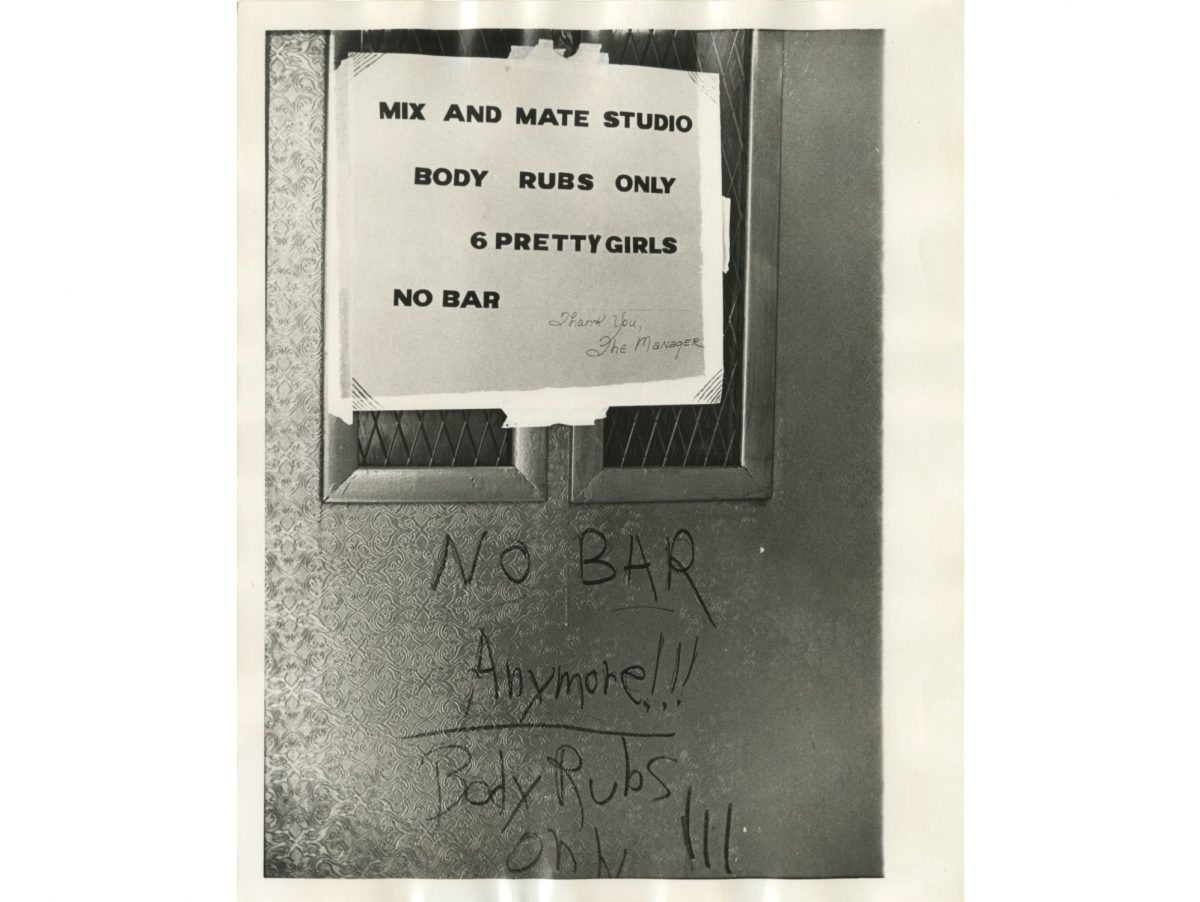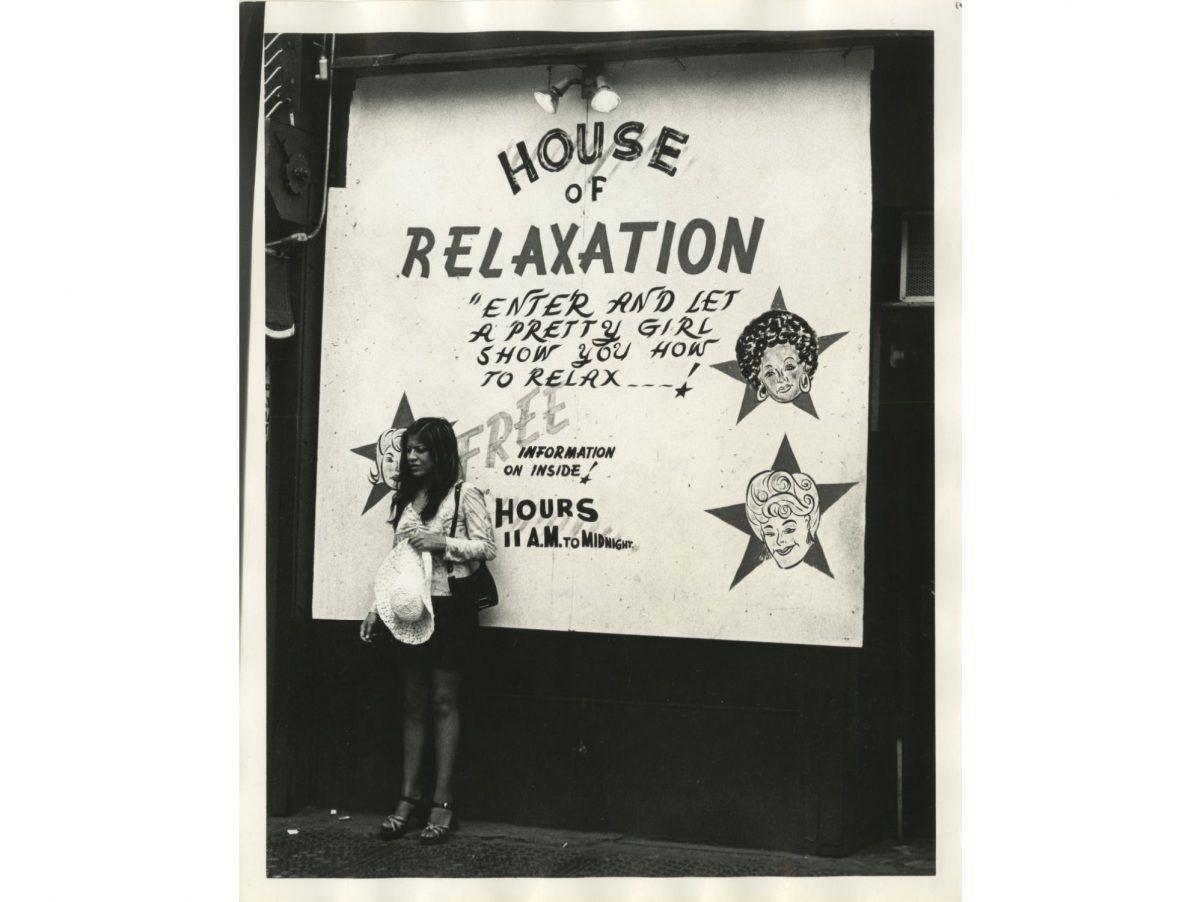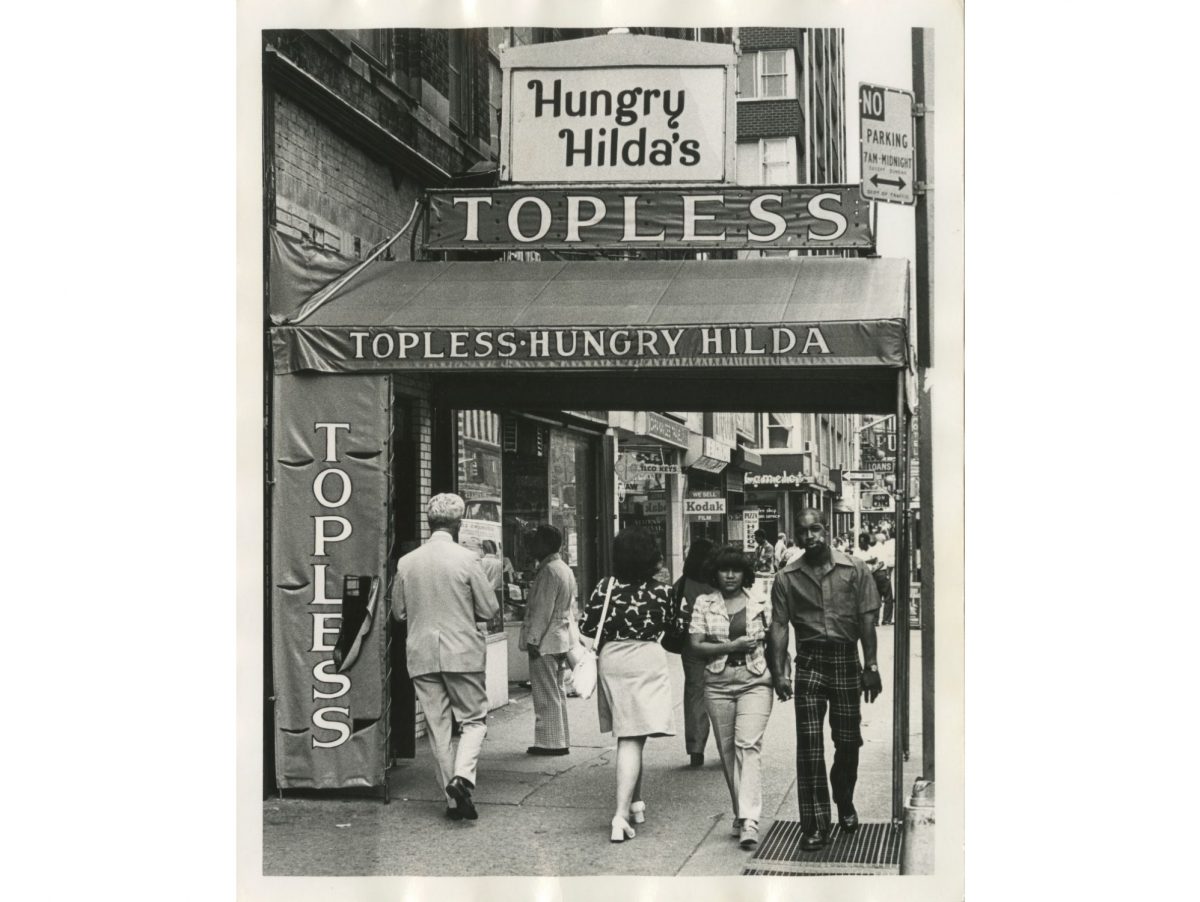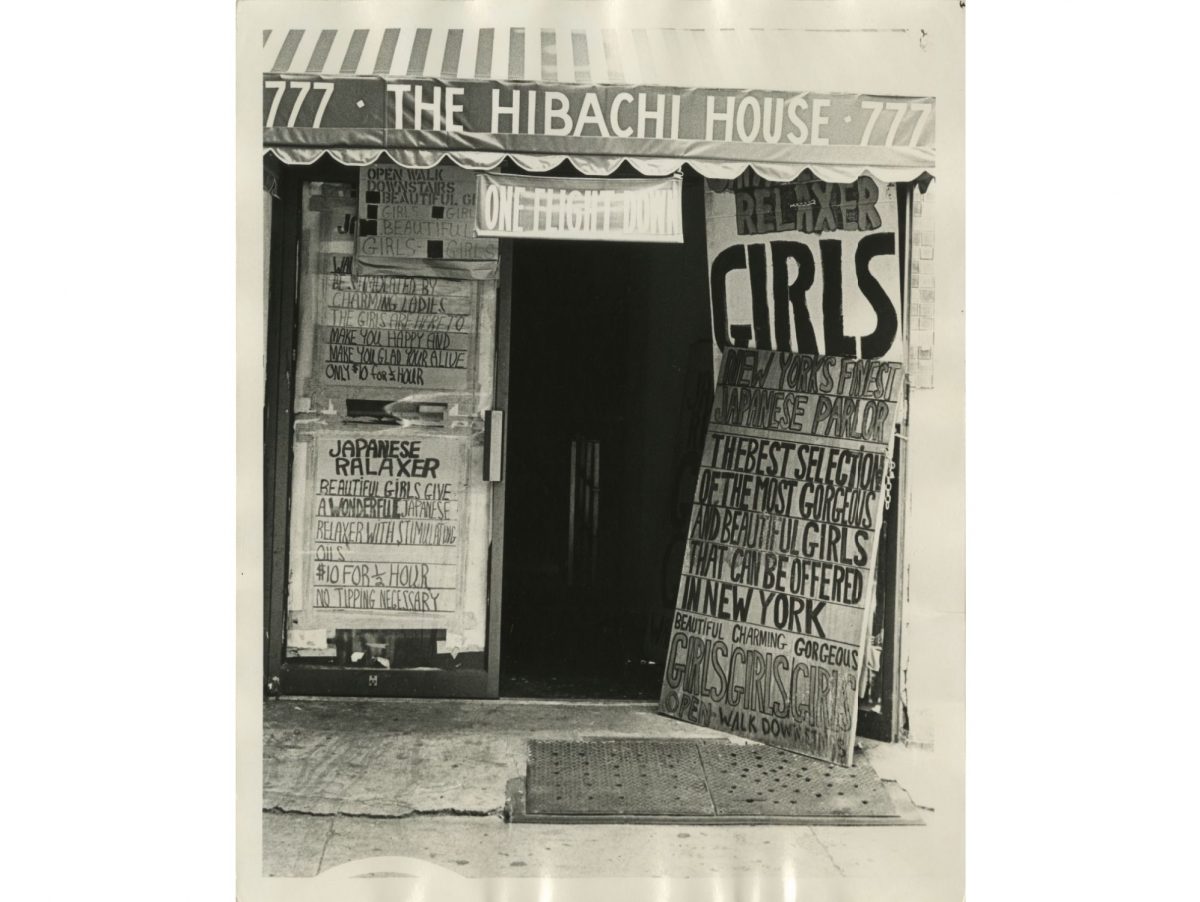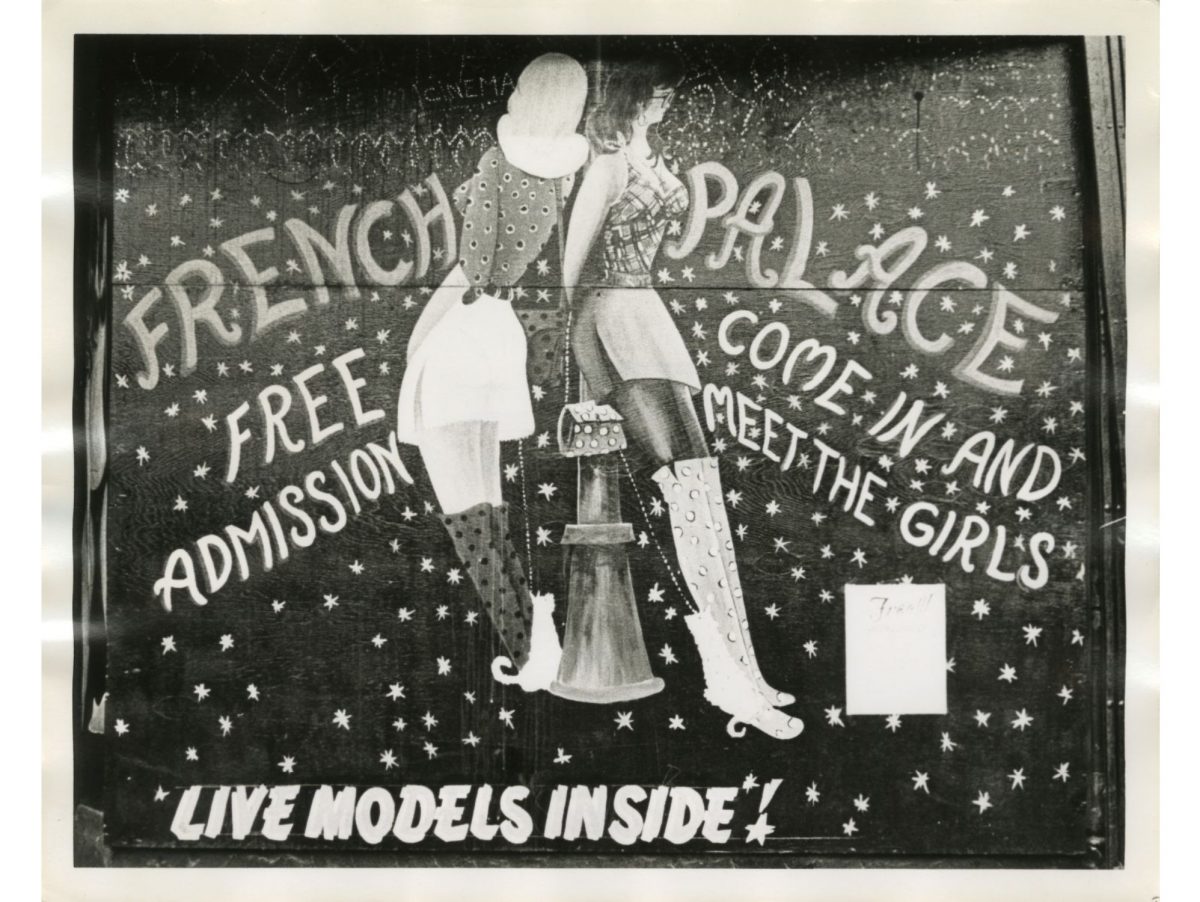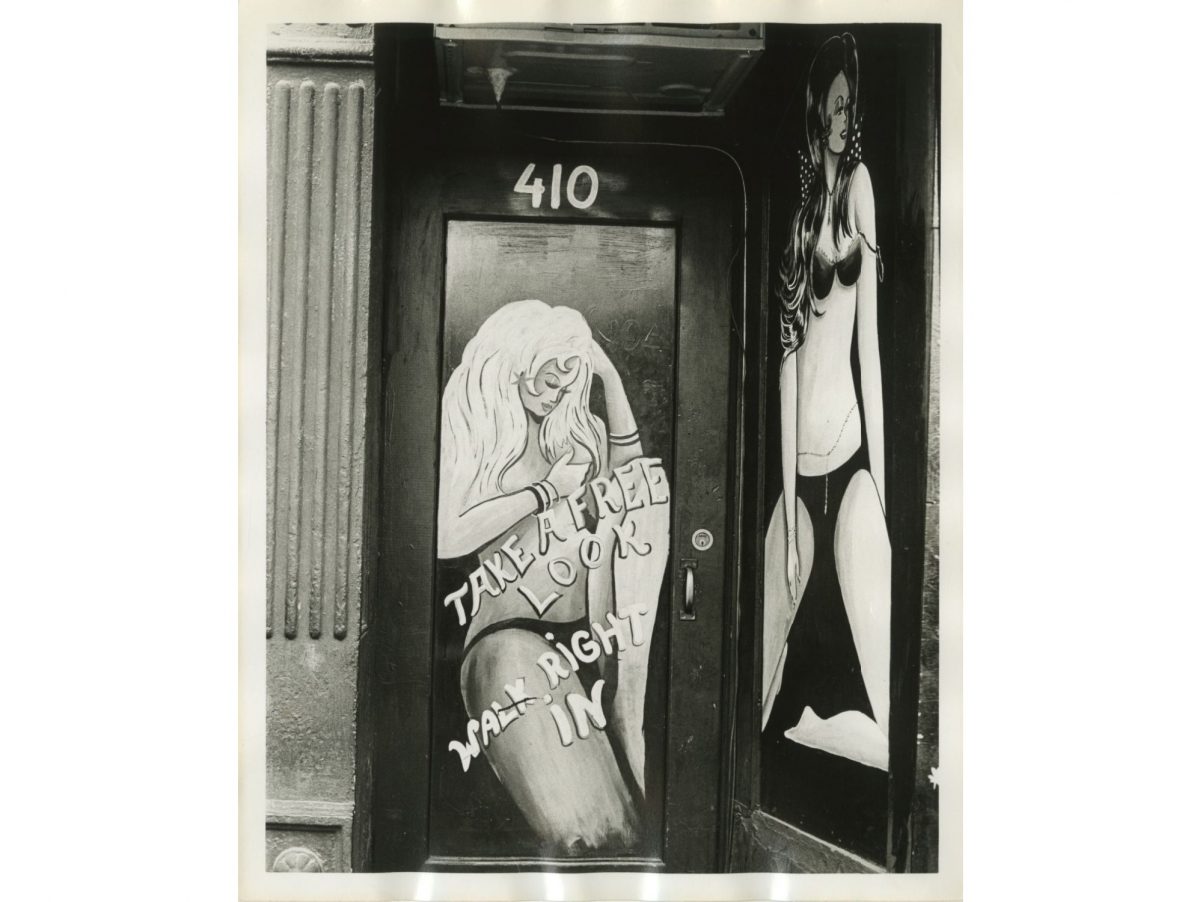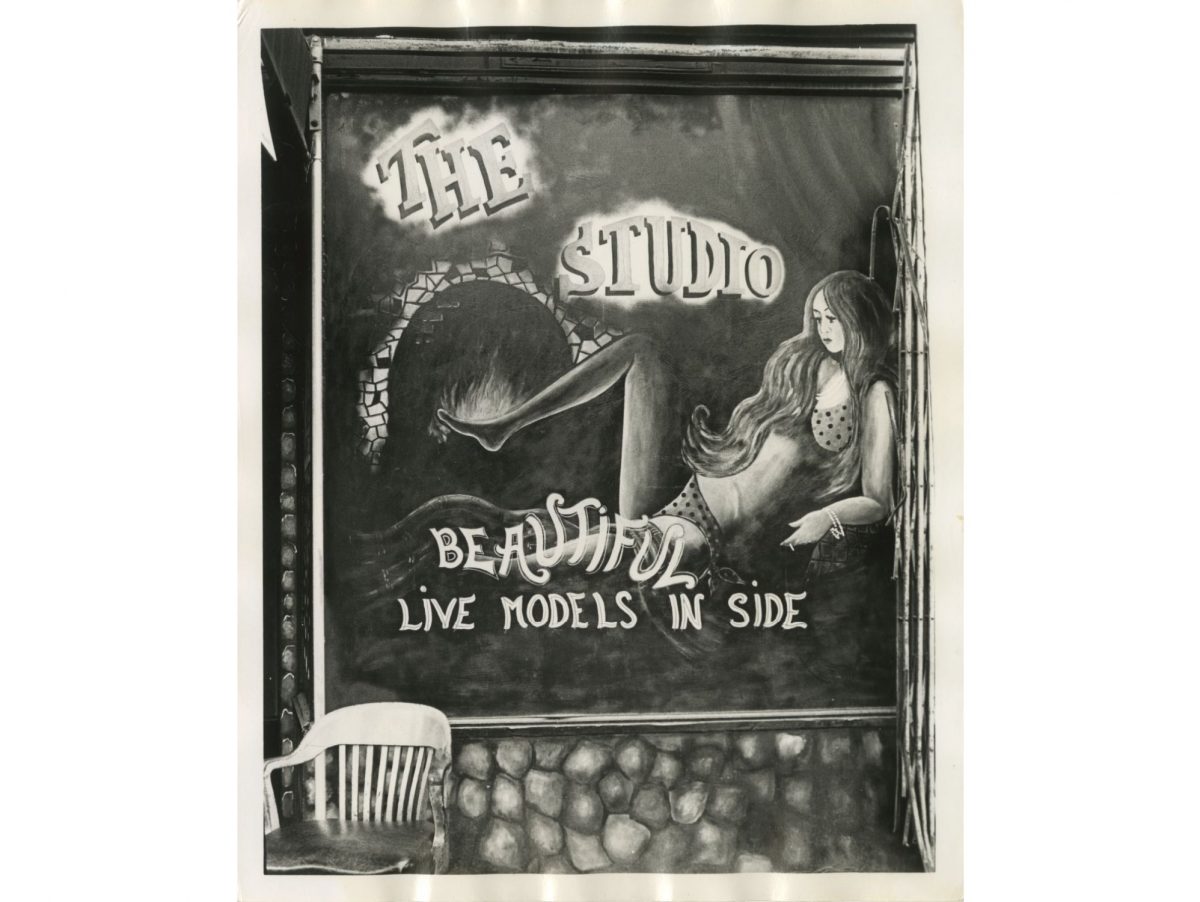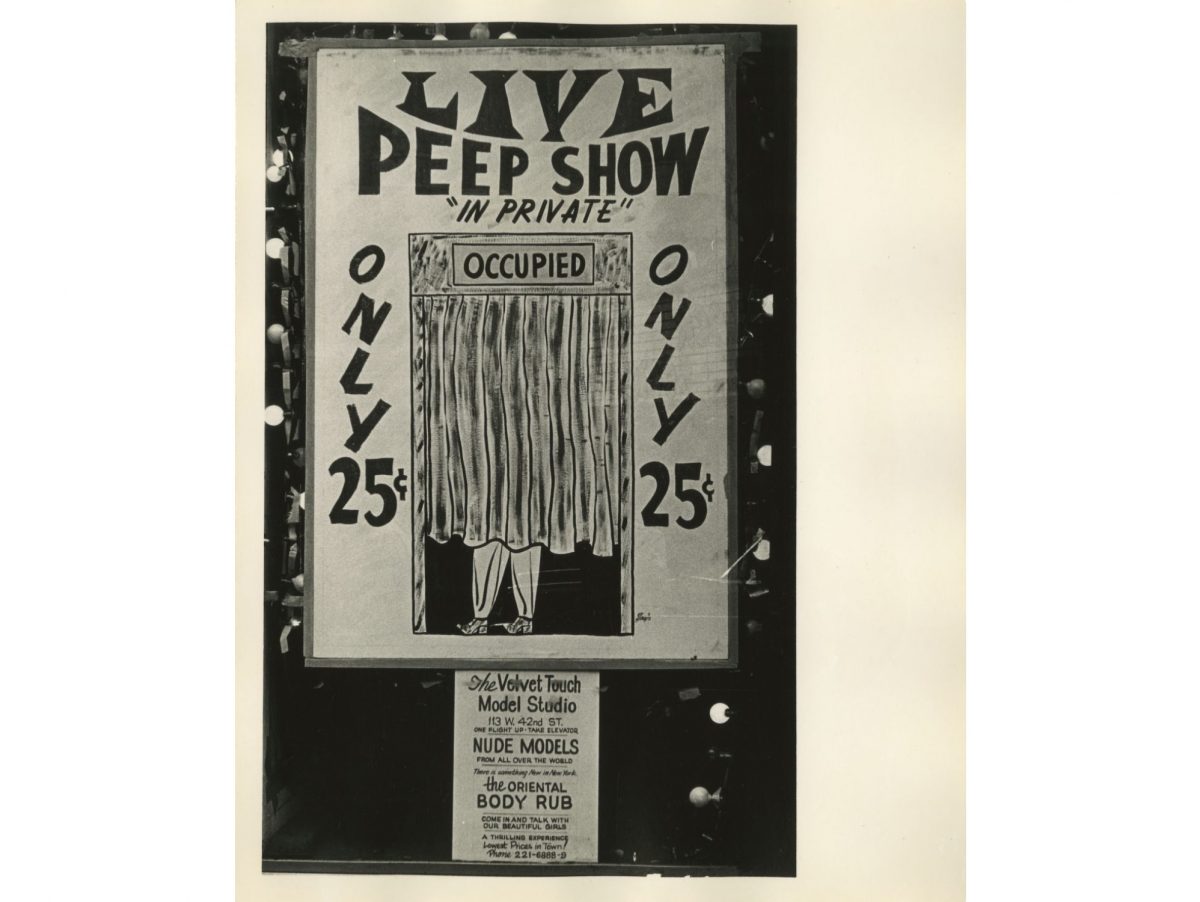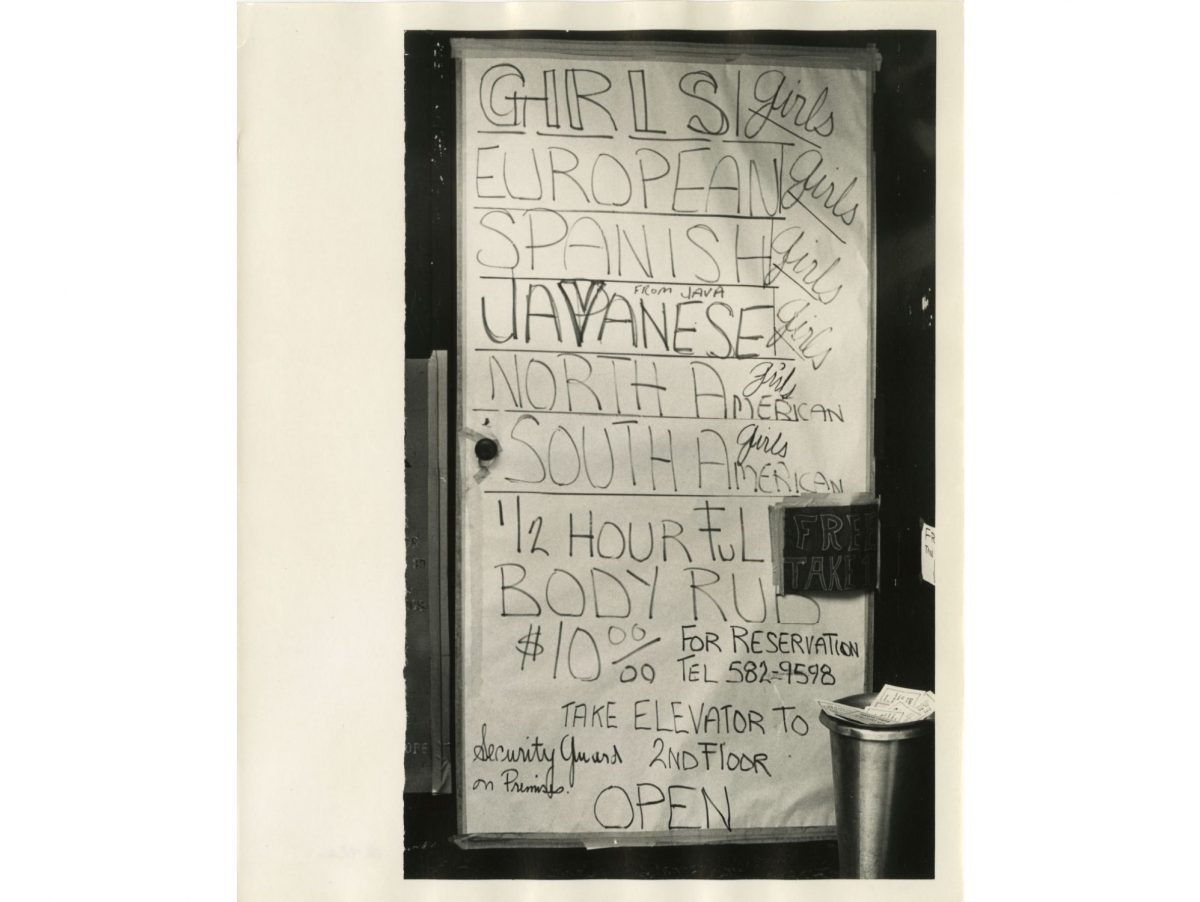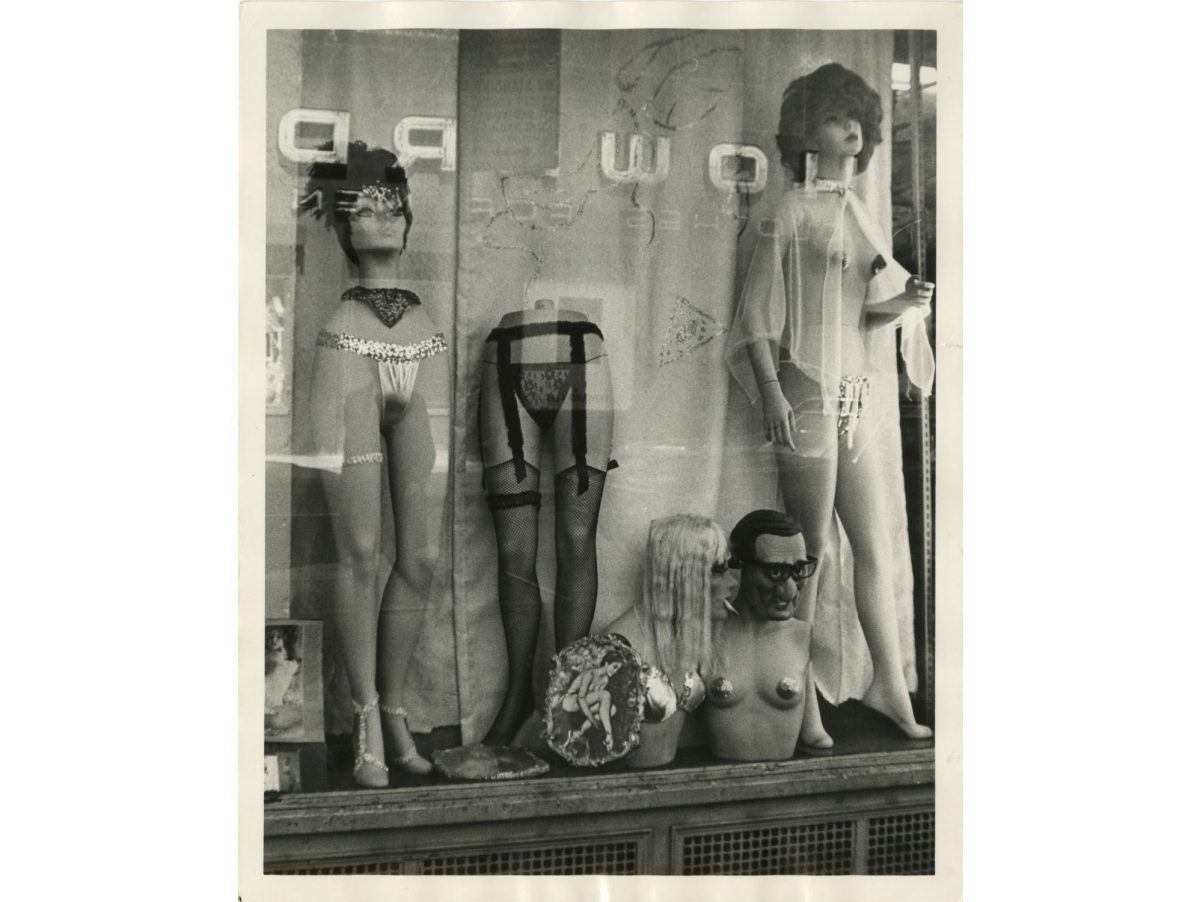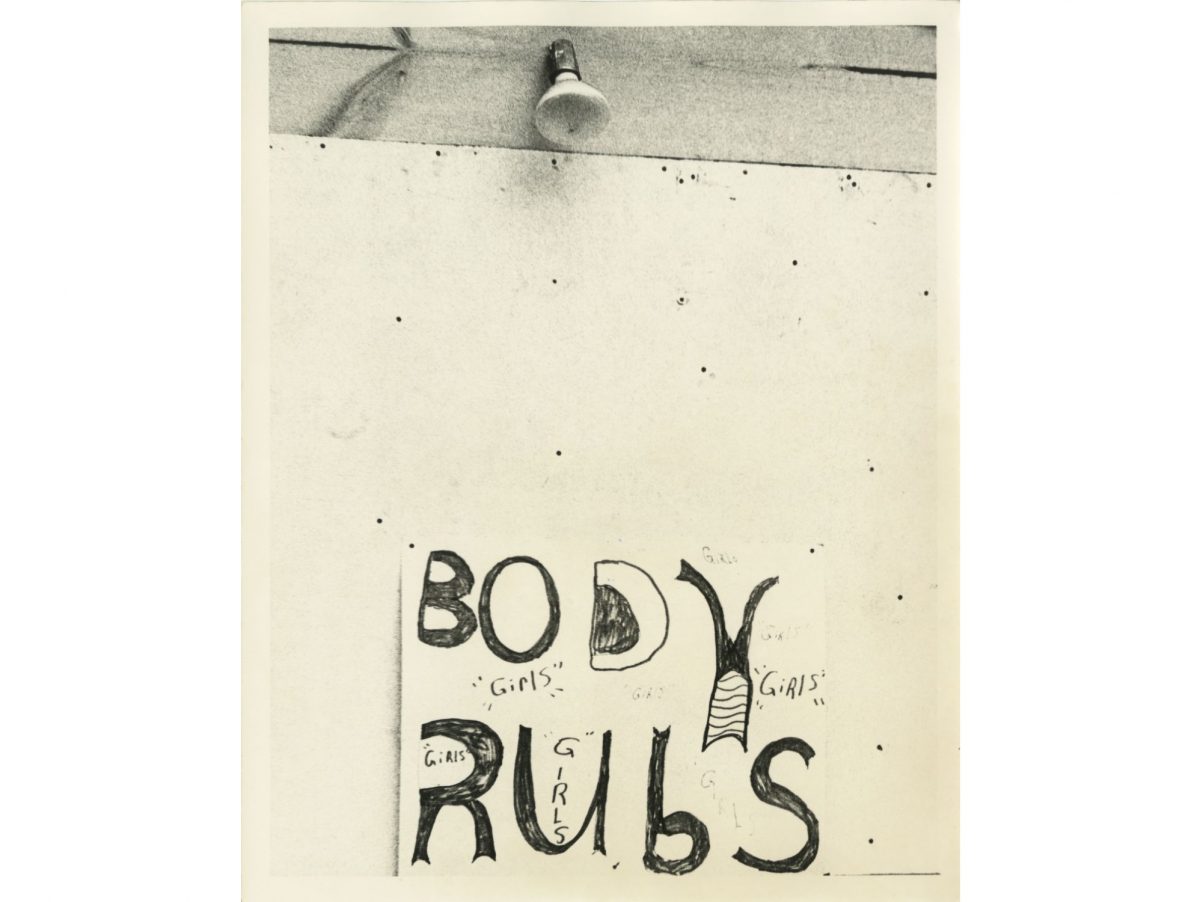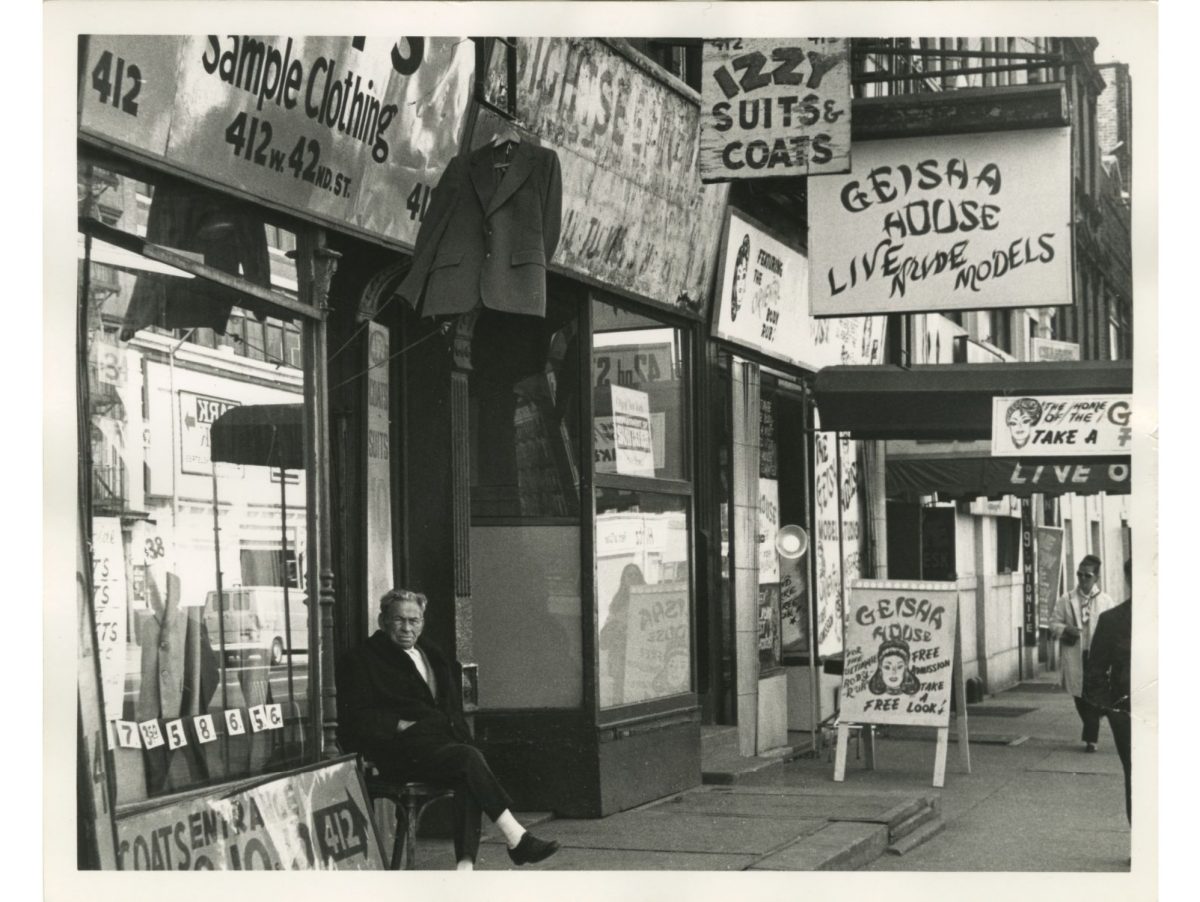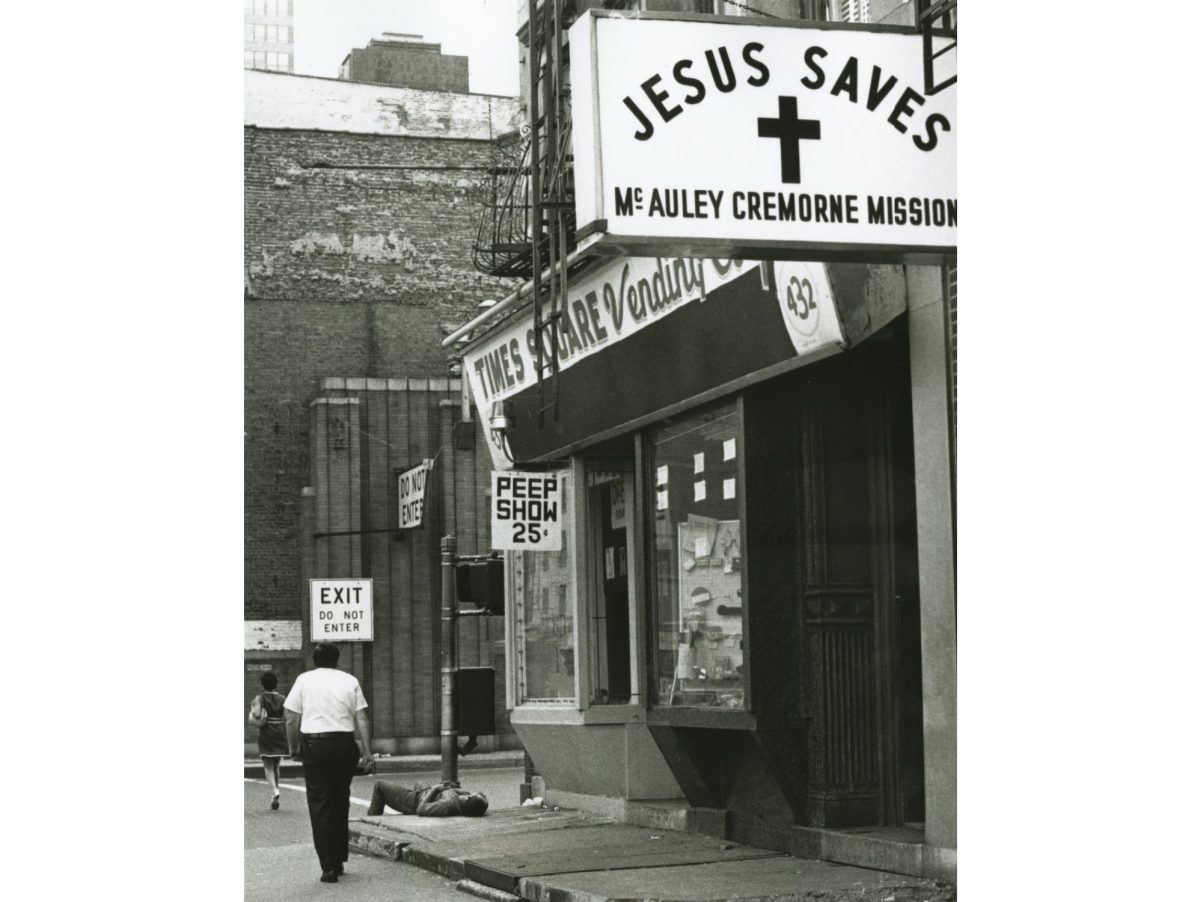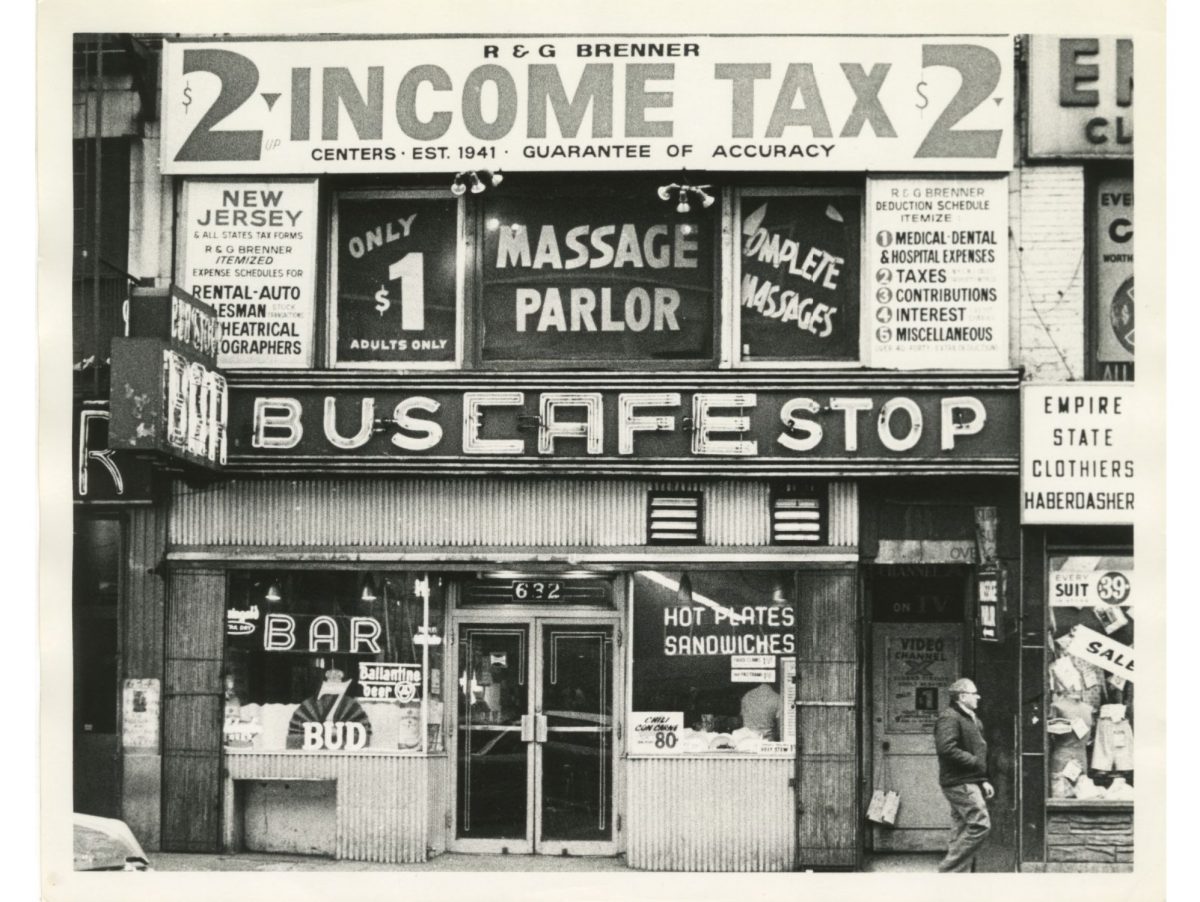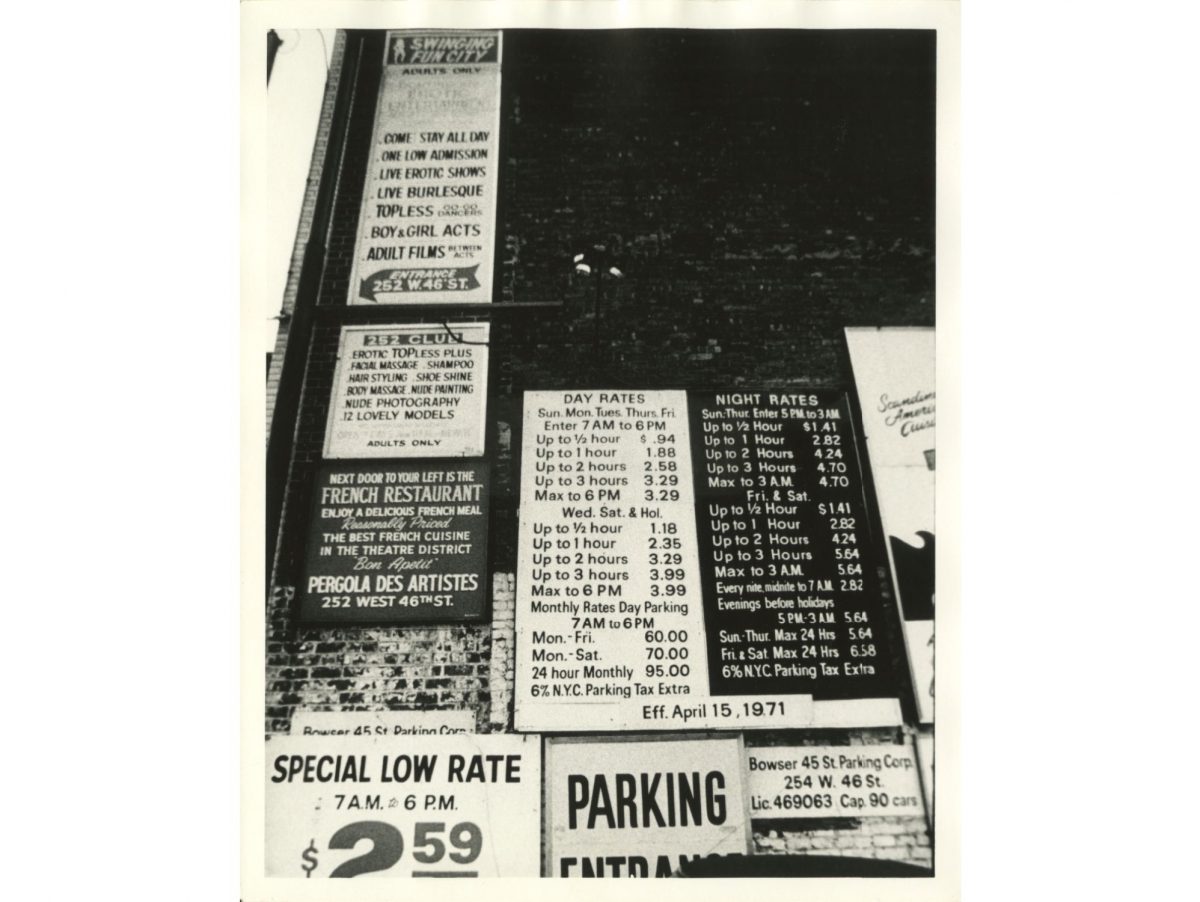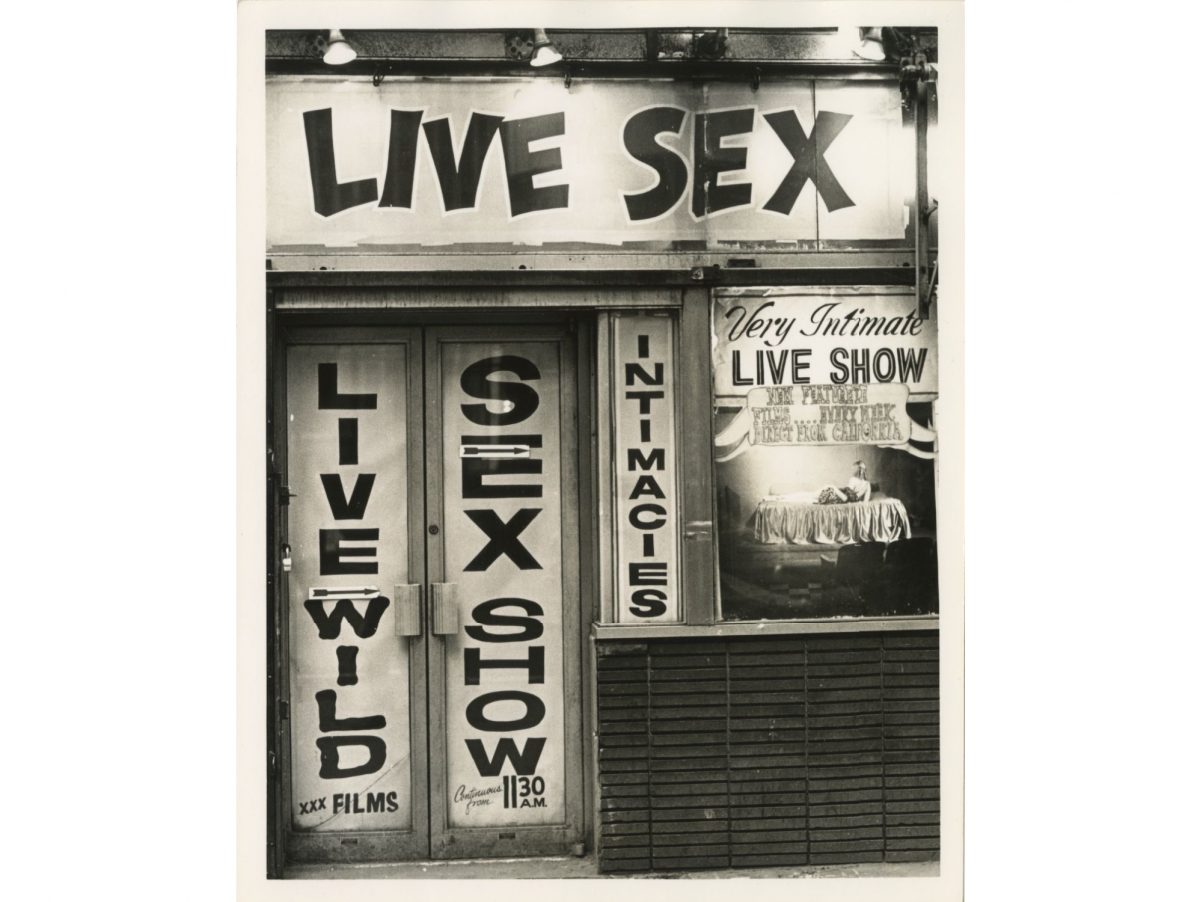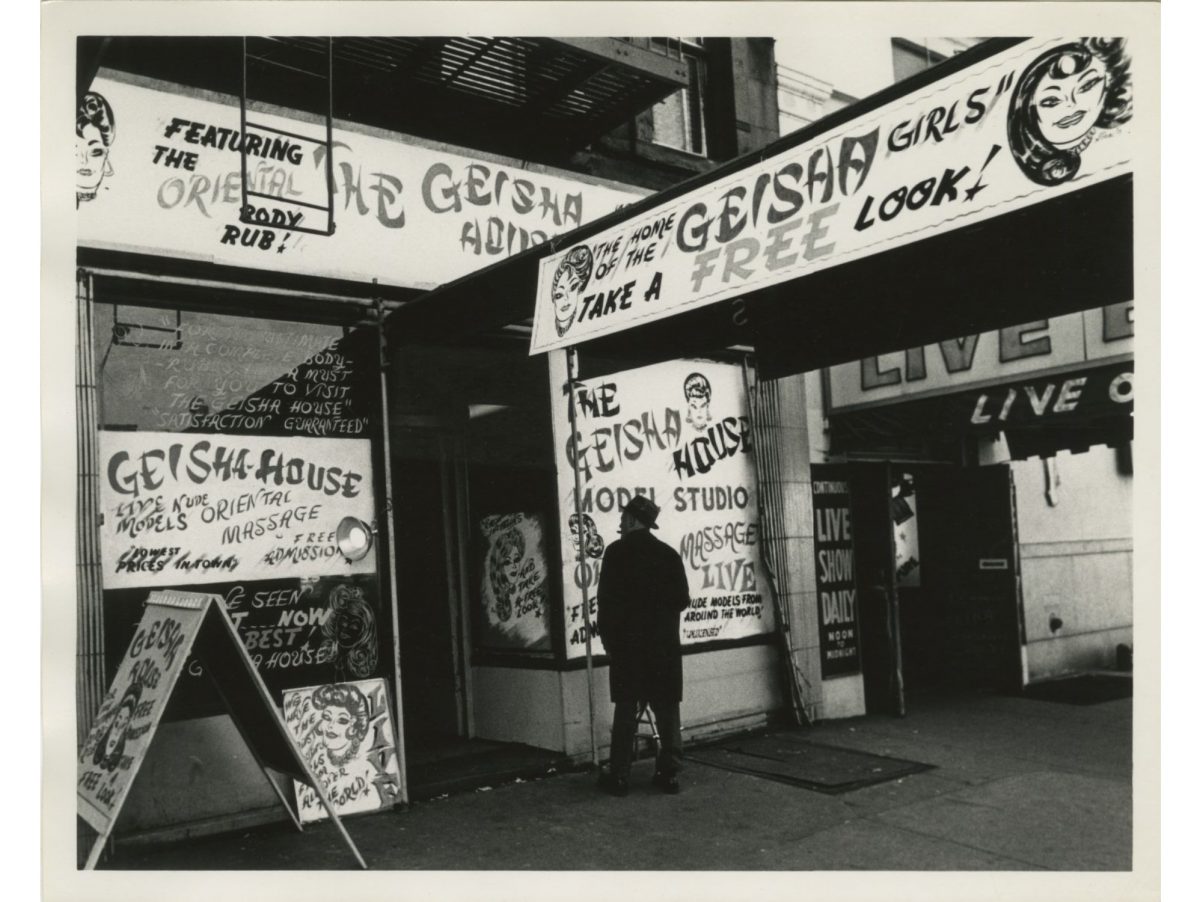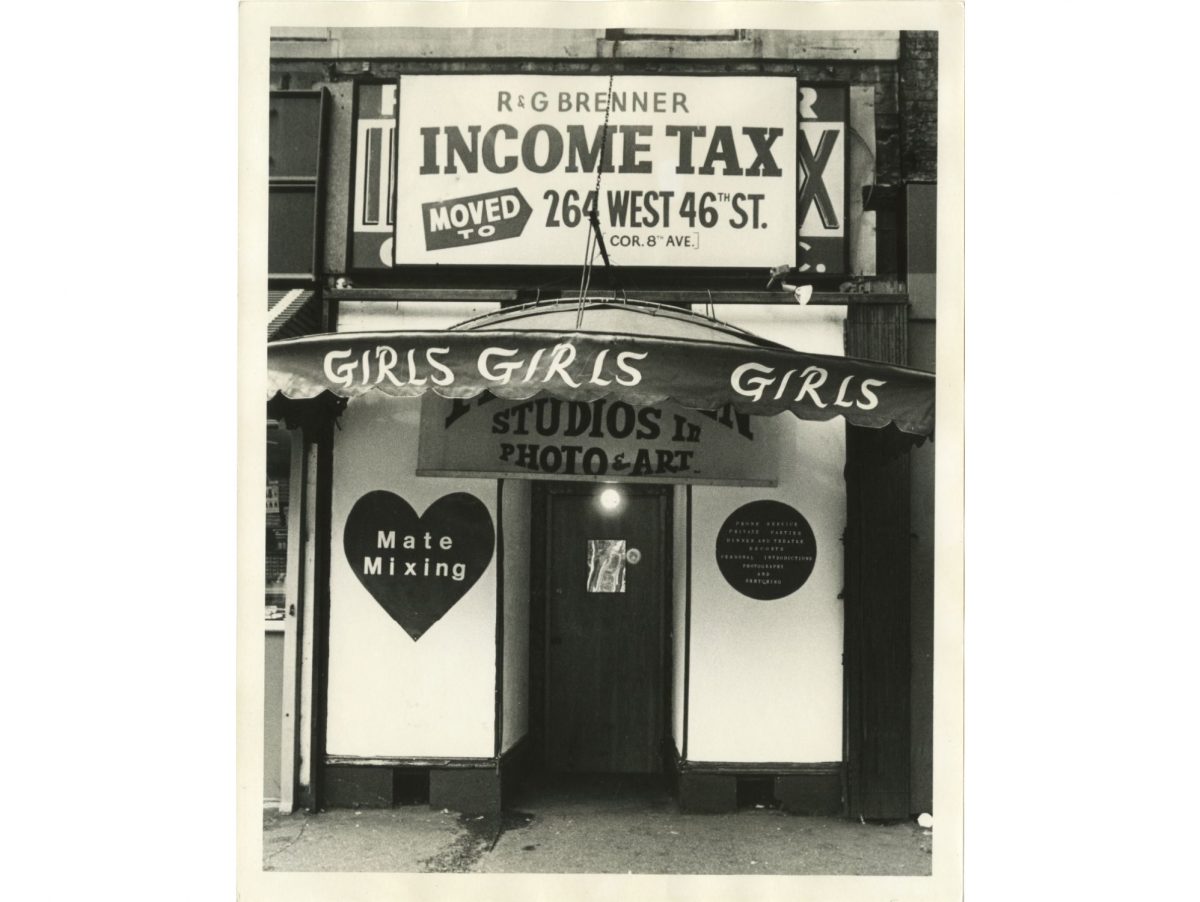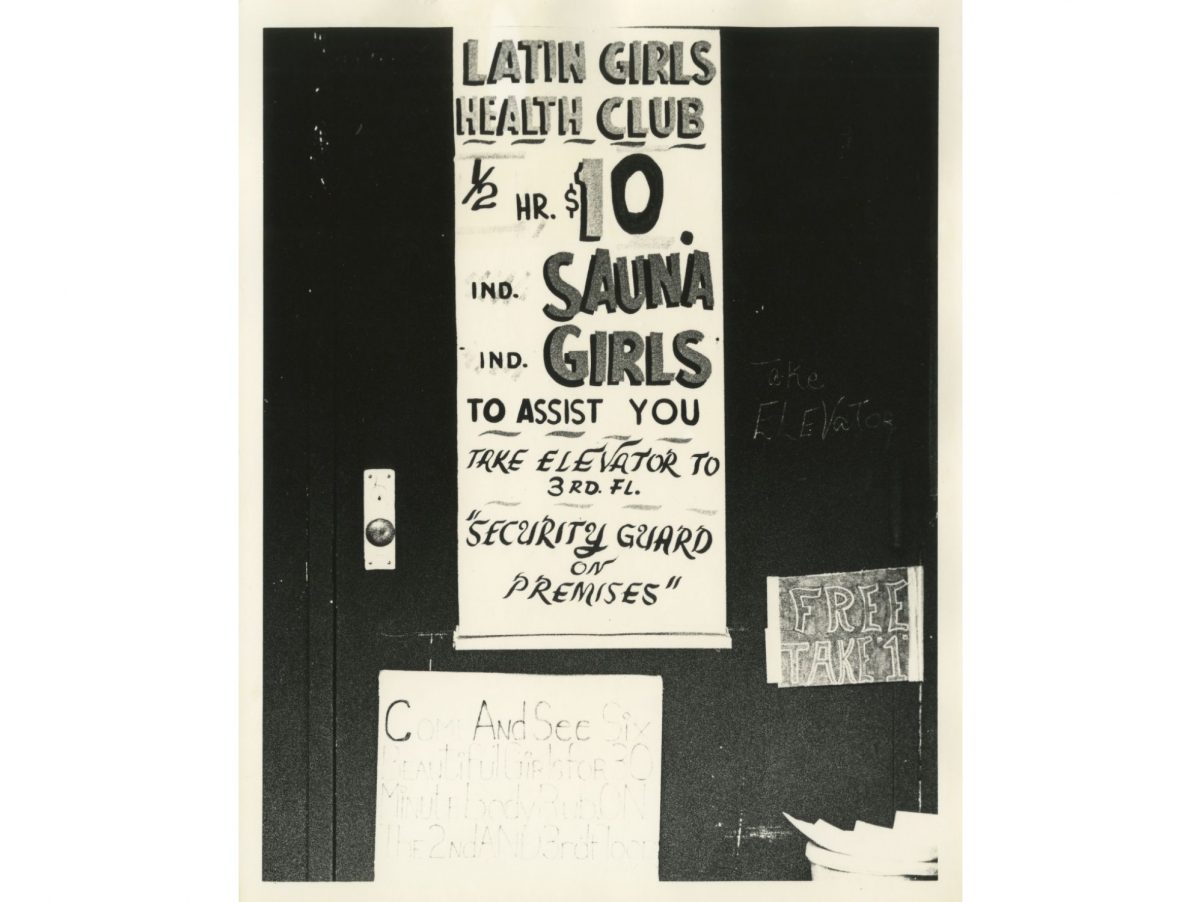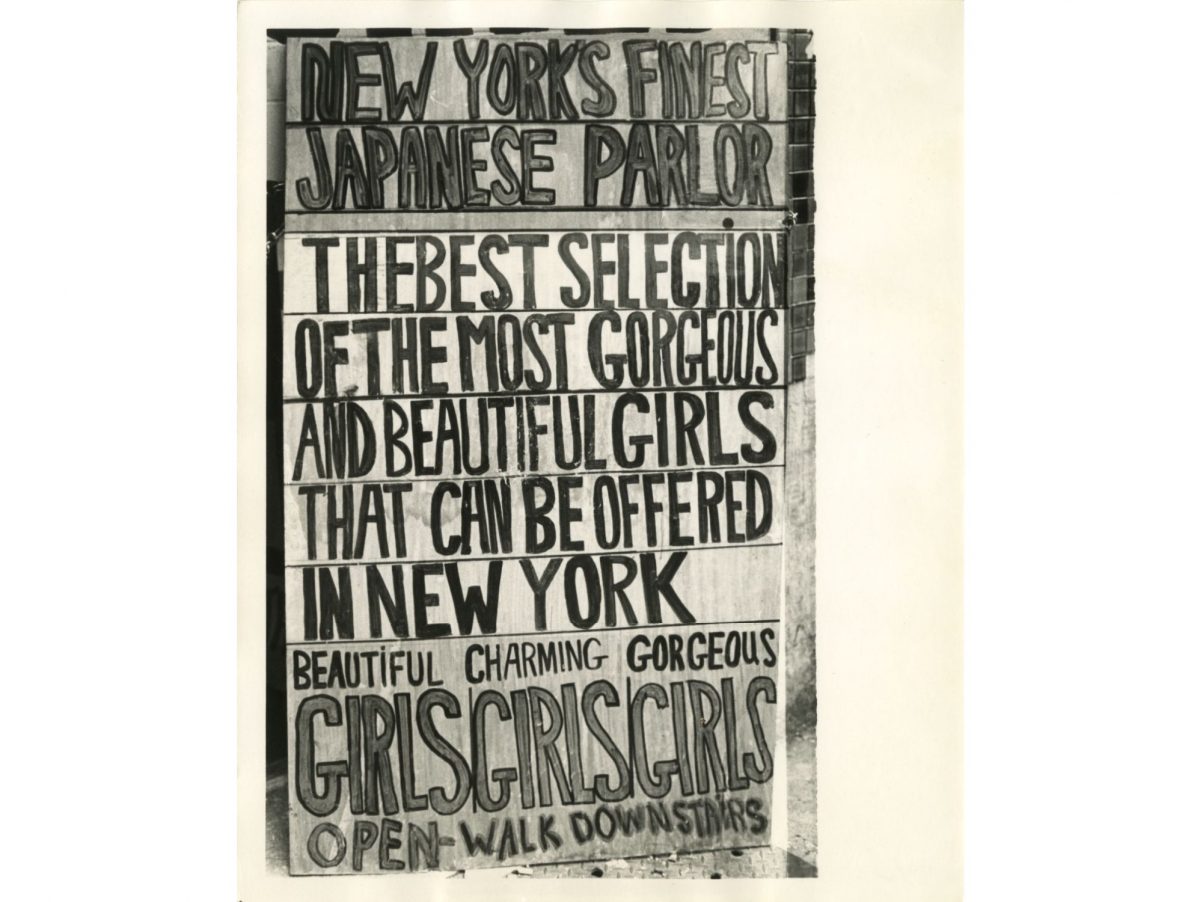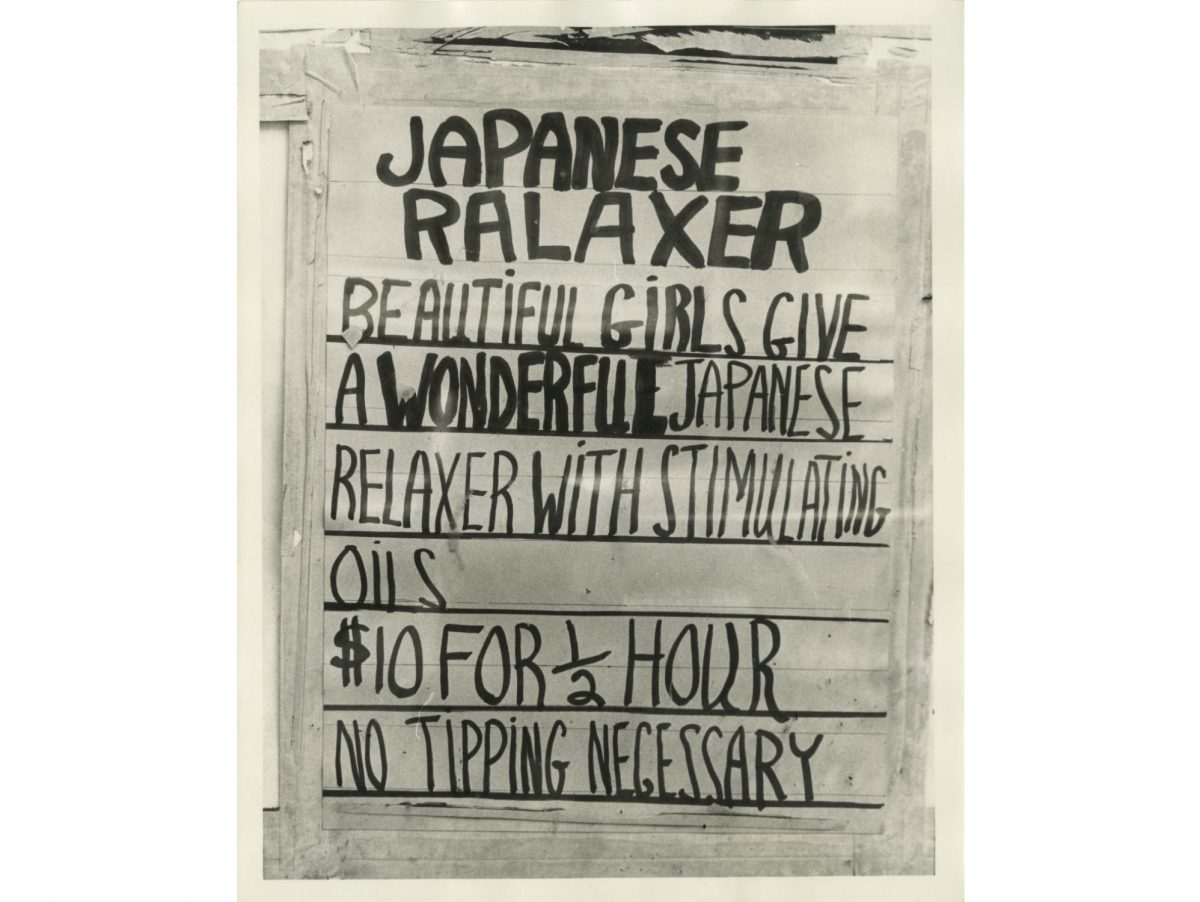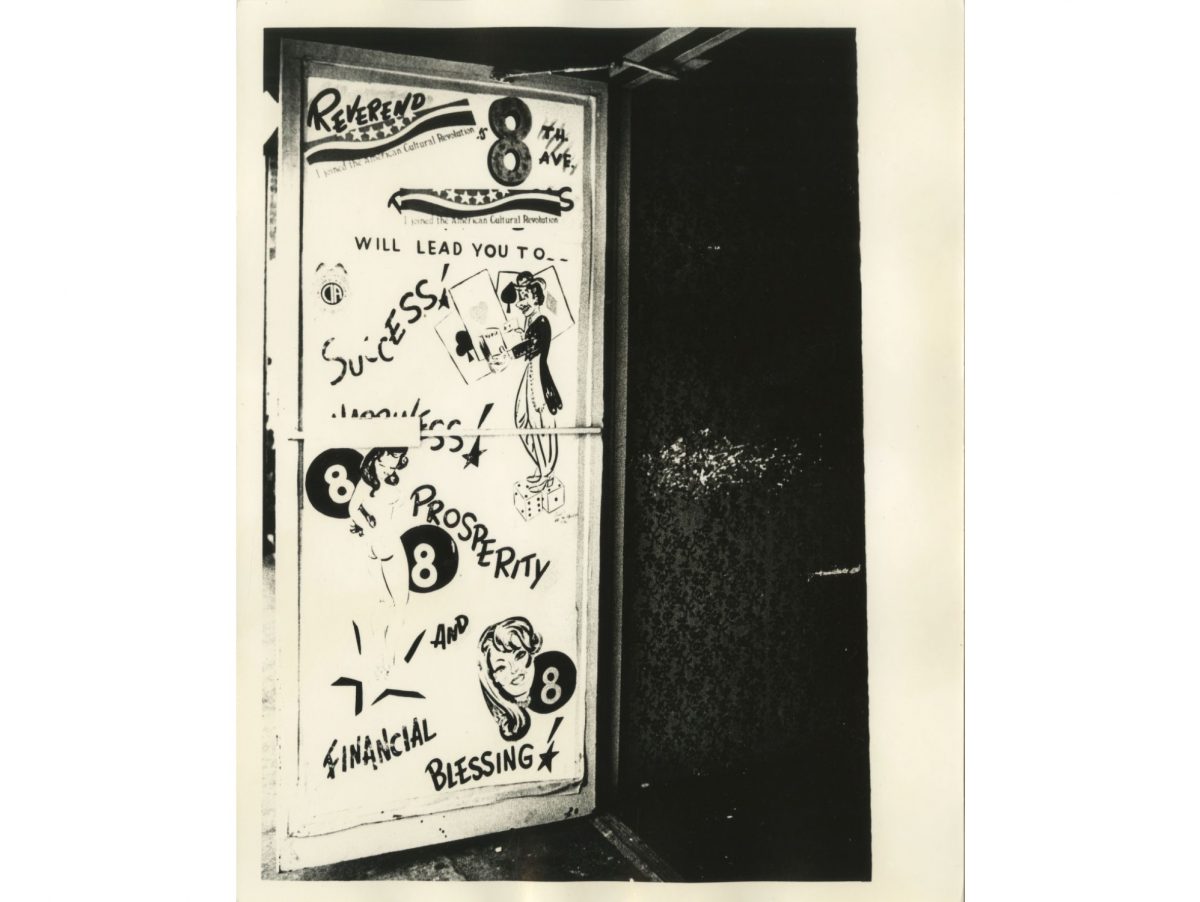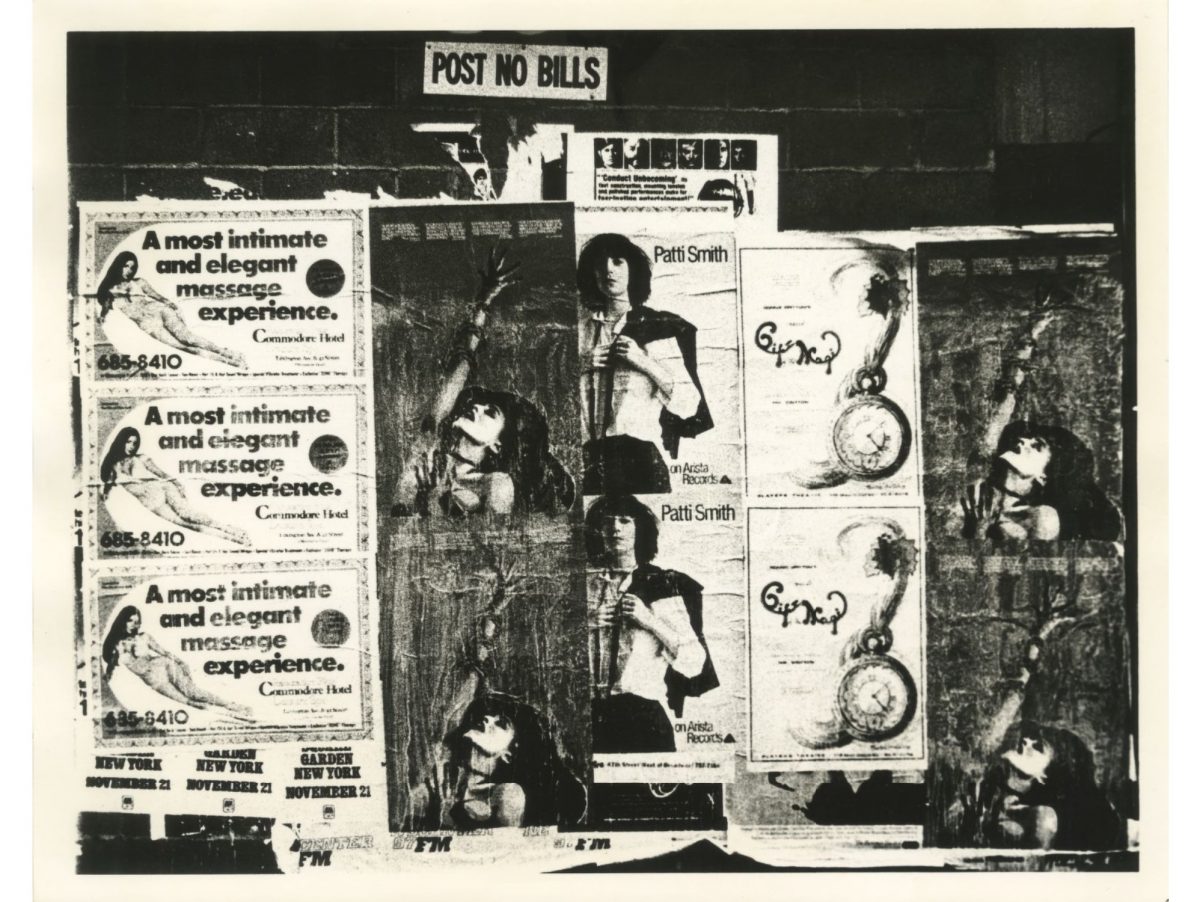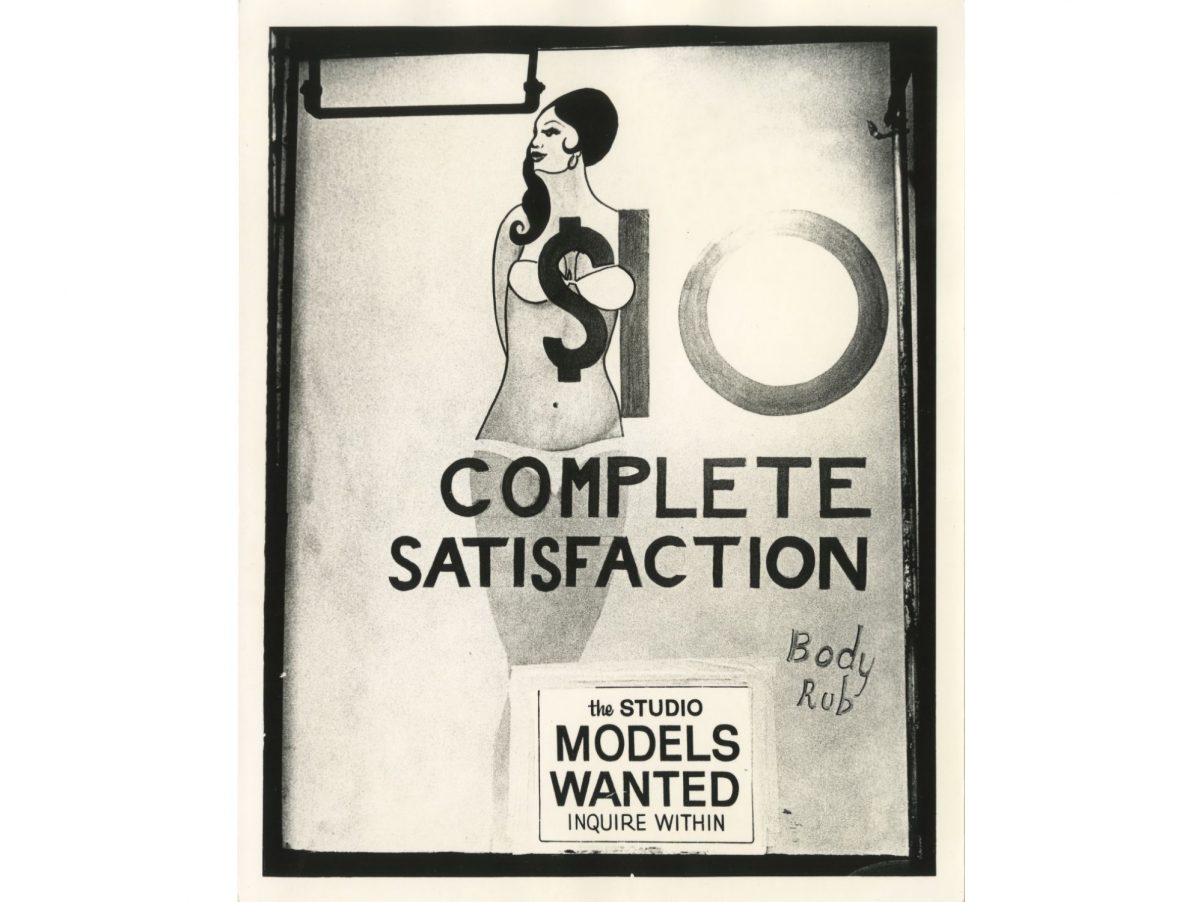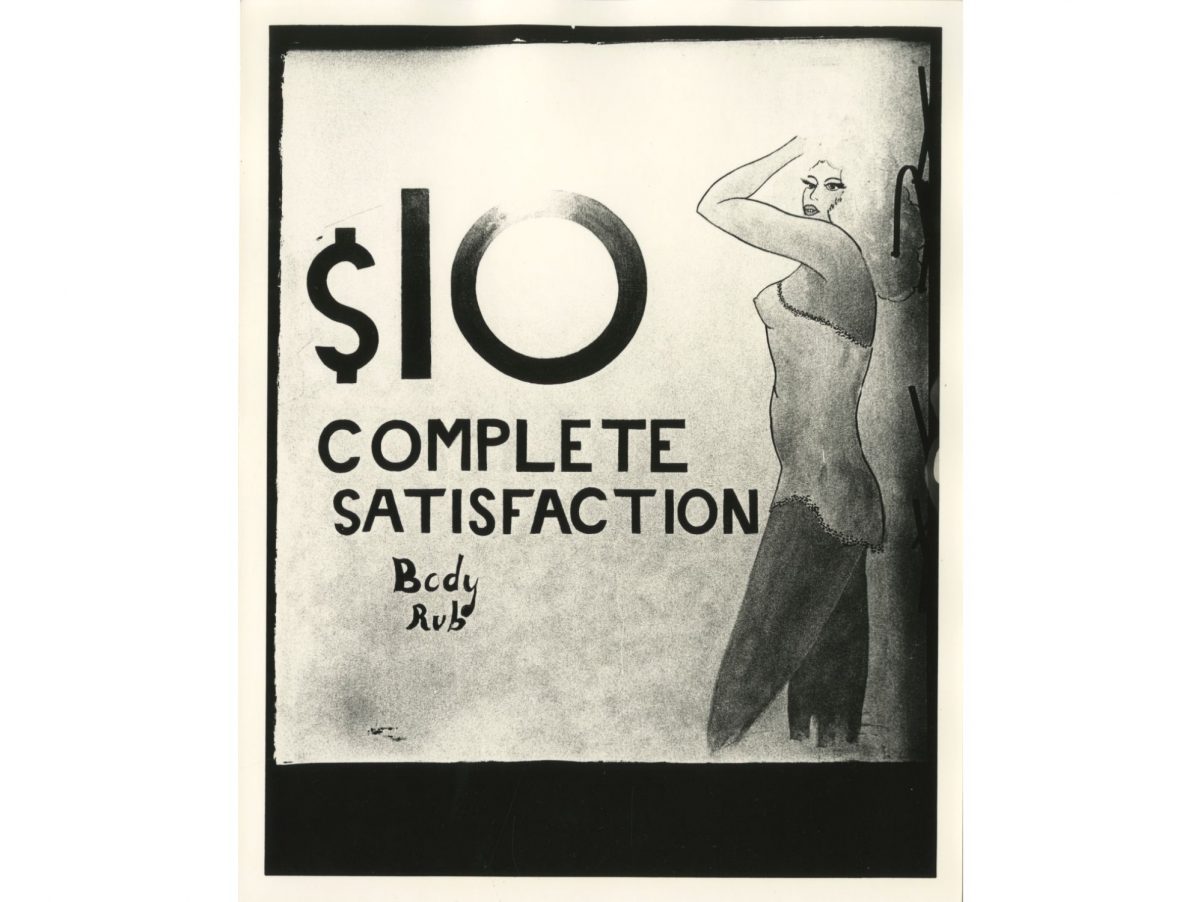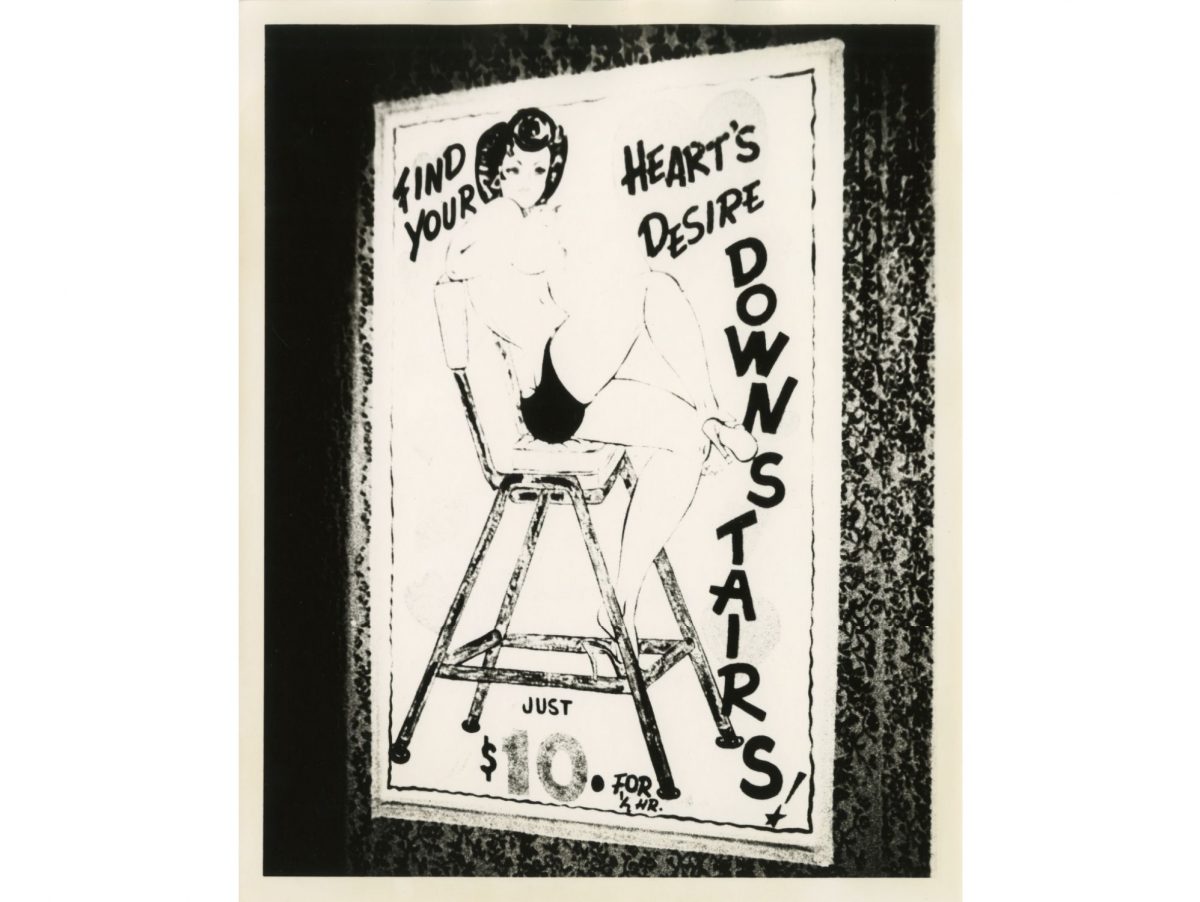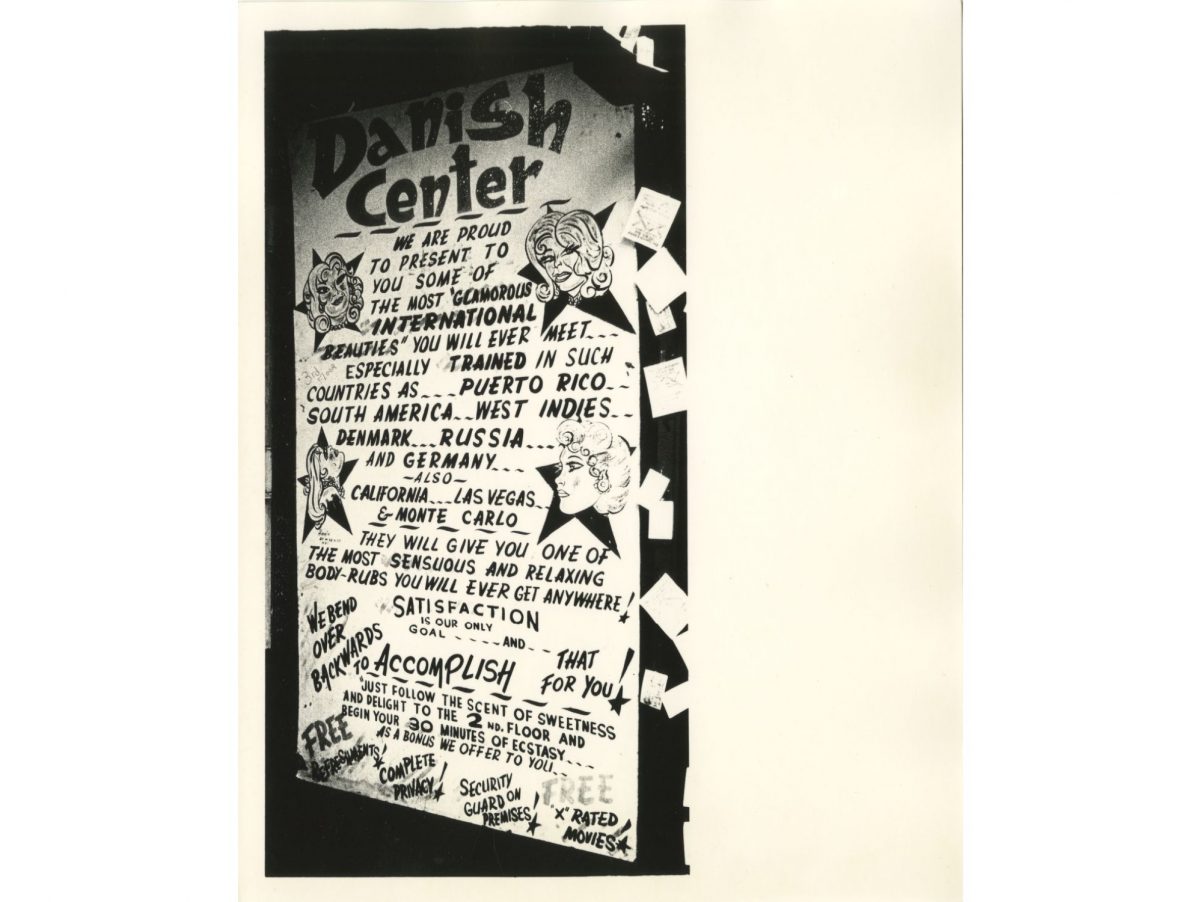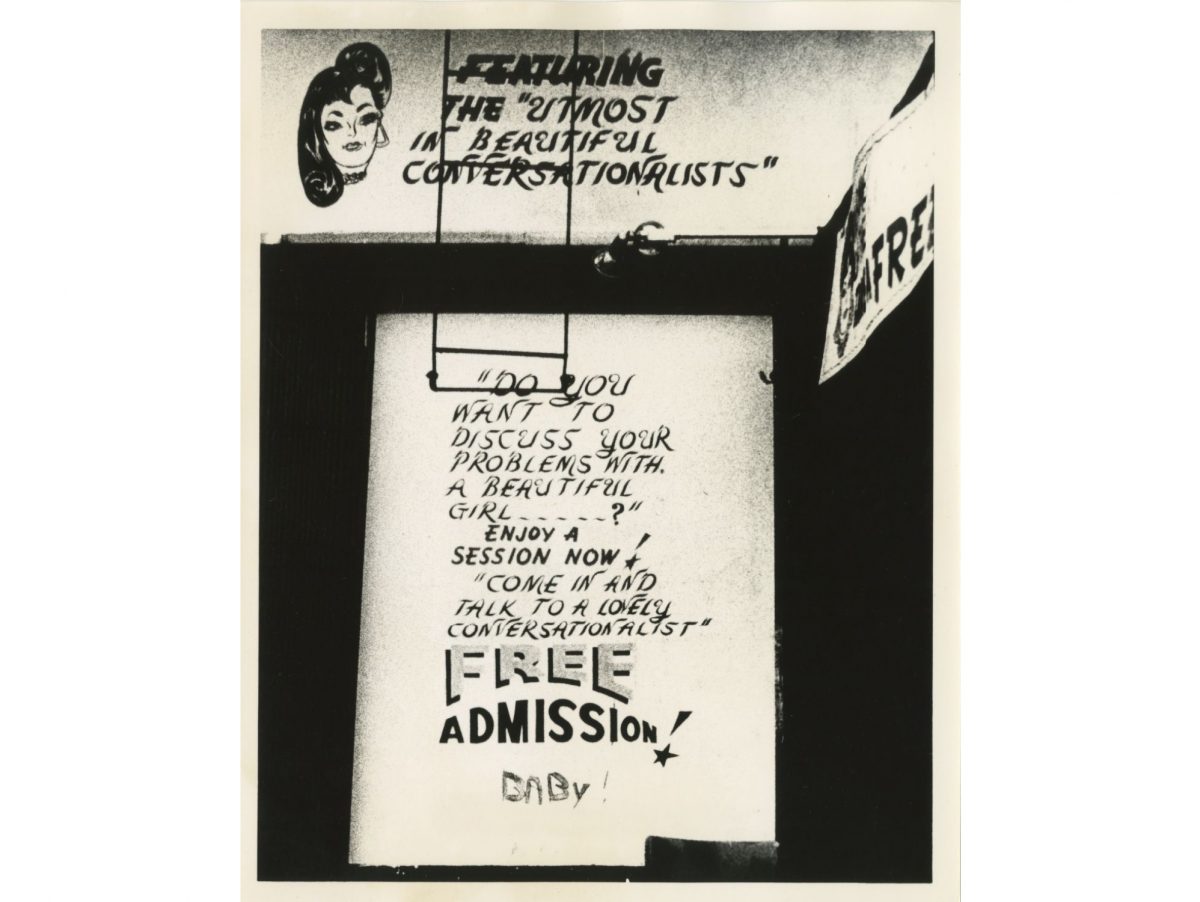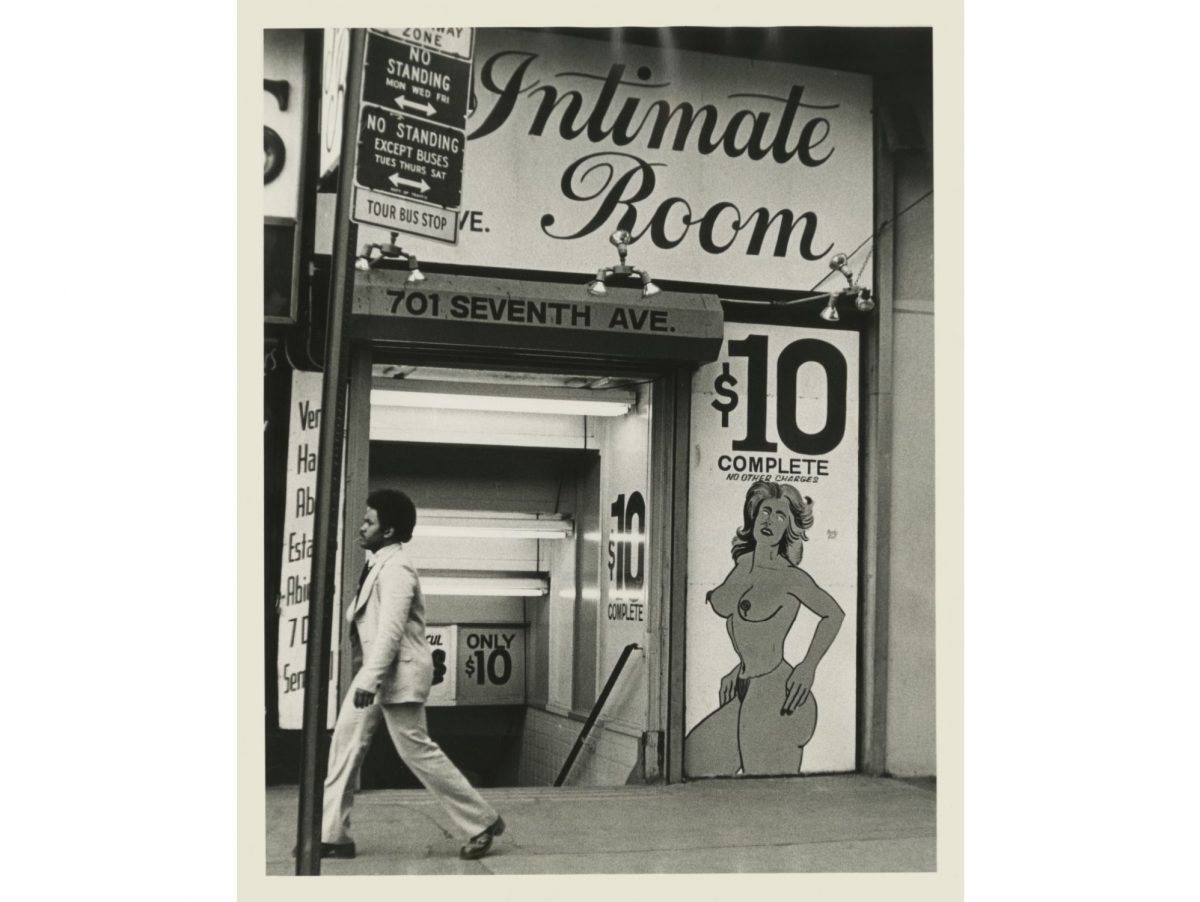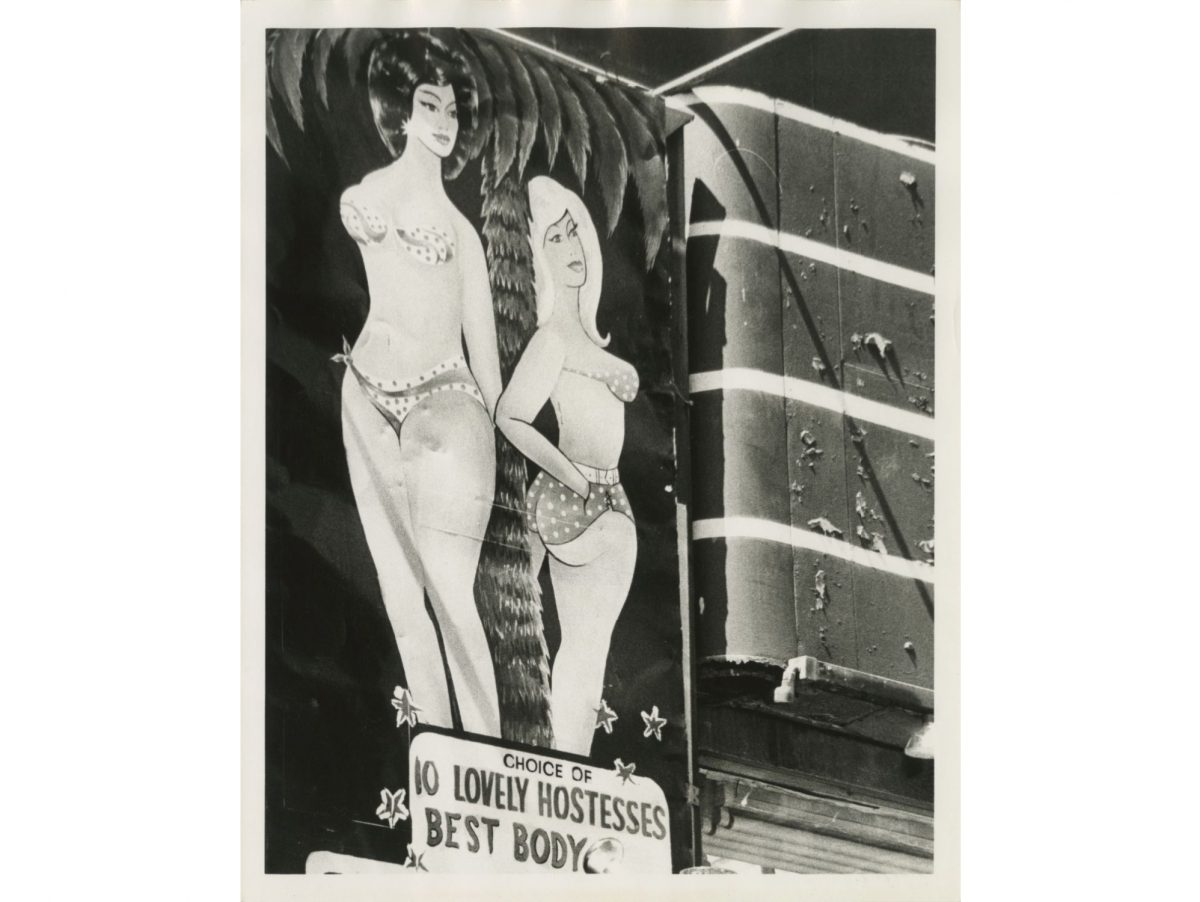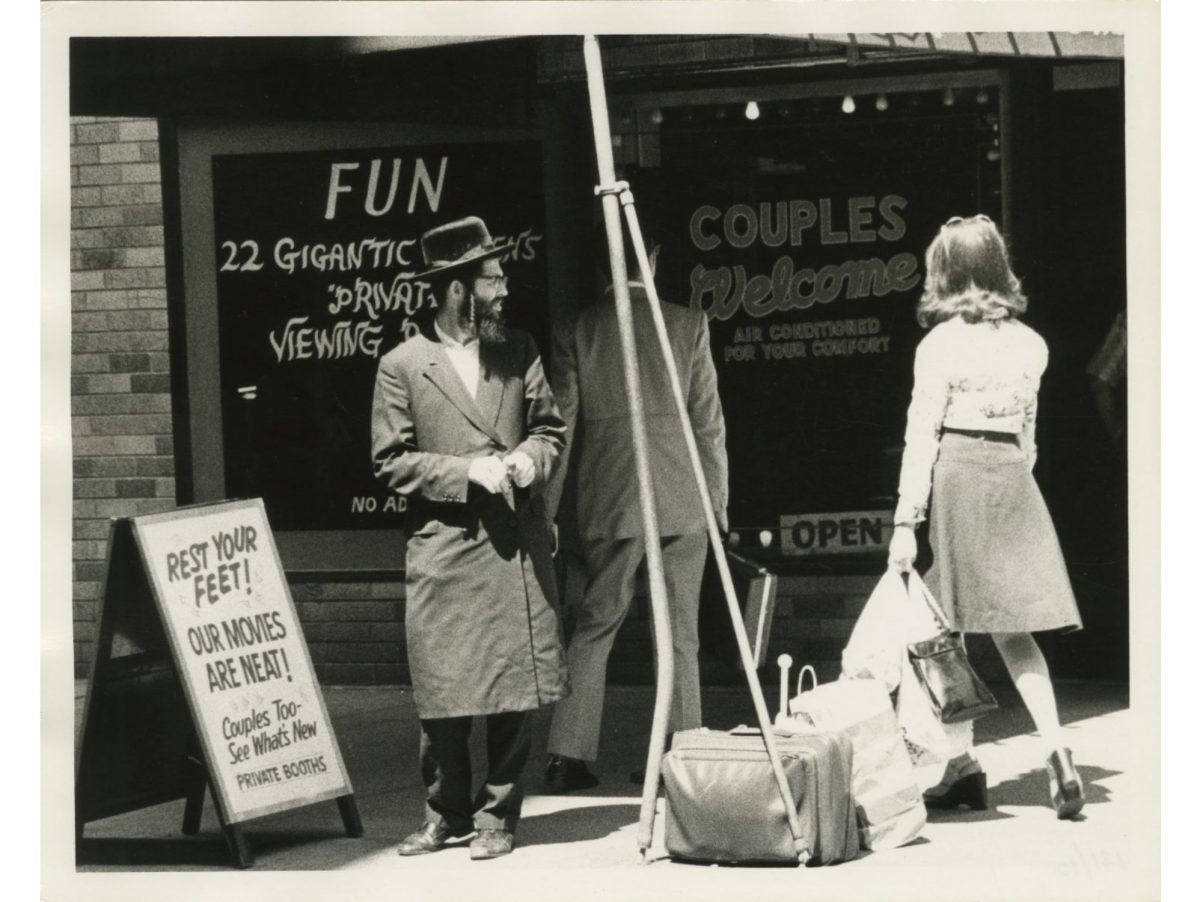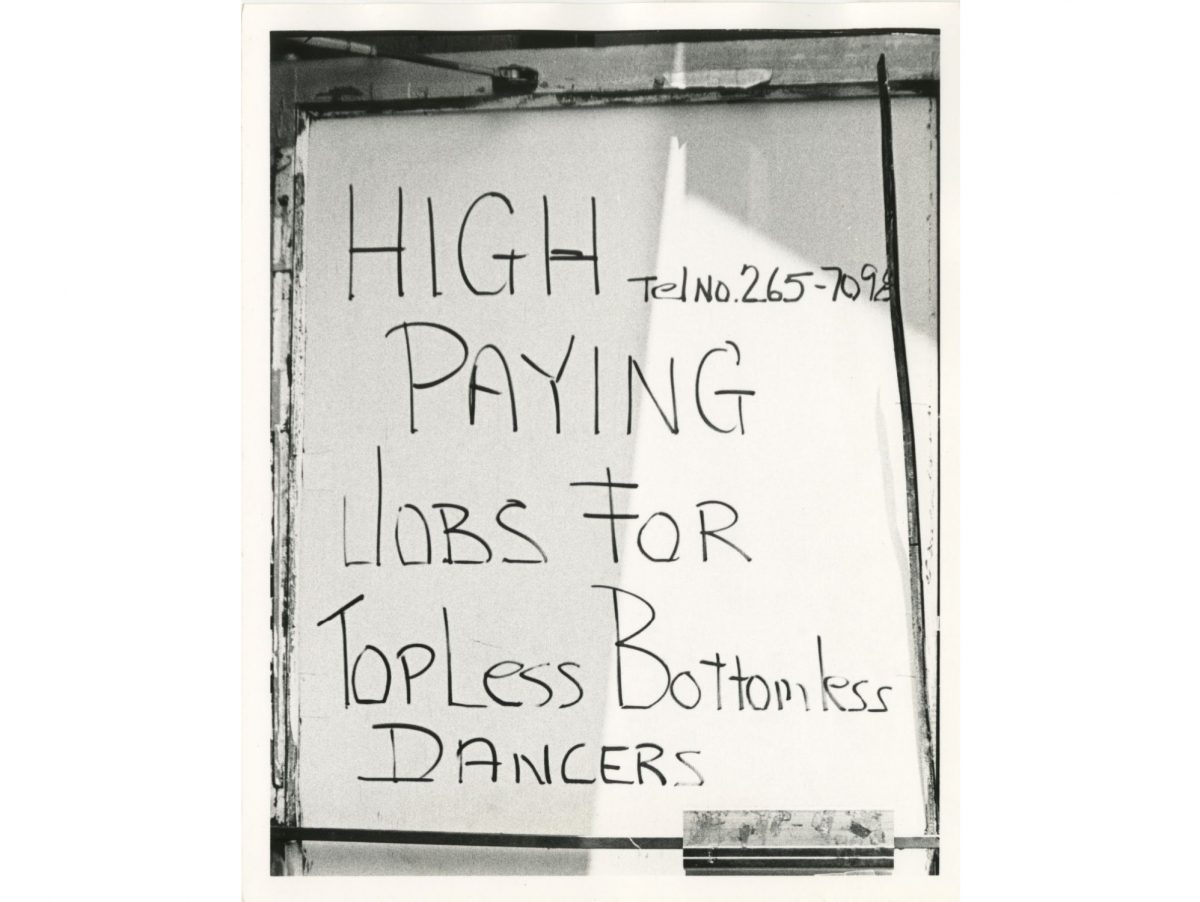 Image with permission of the New York Historical Society.