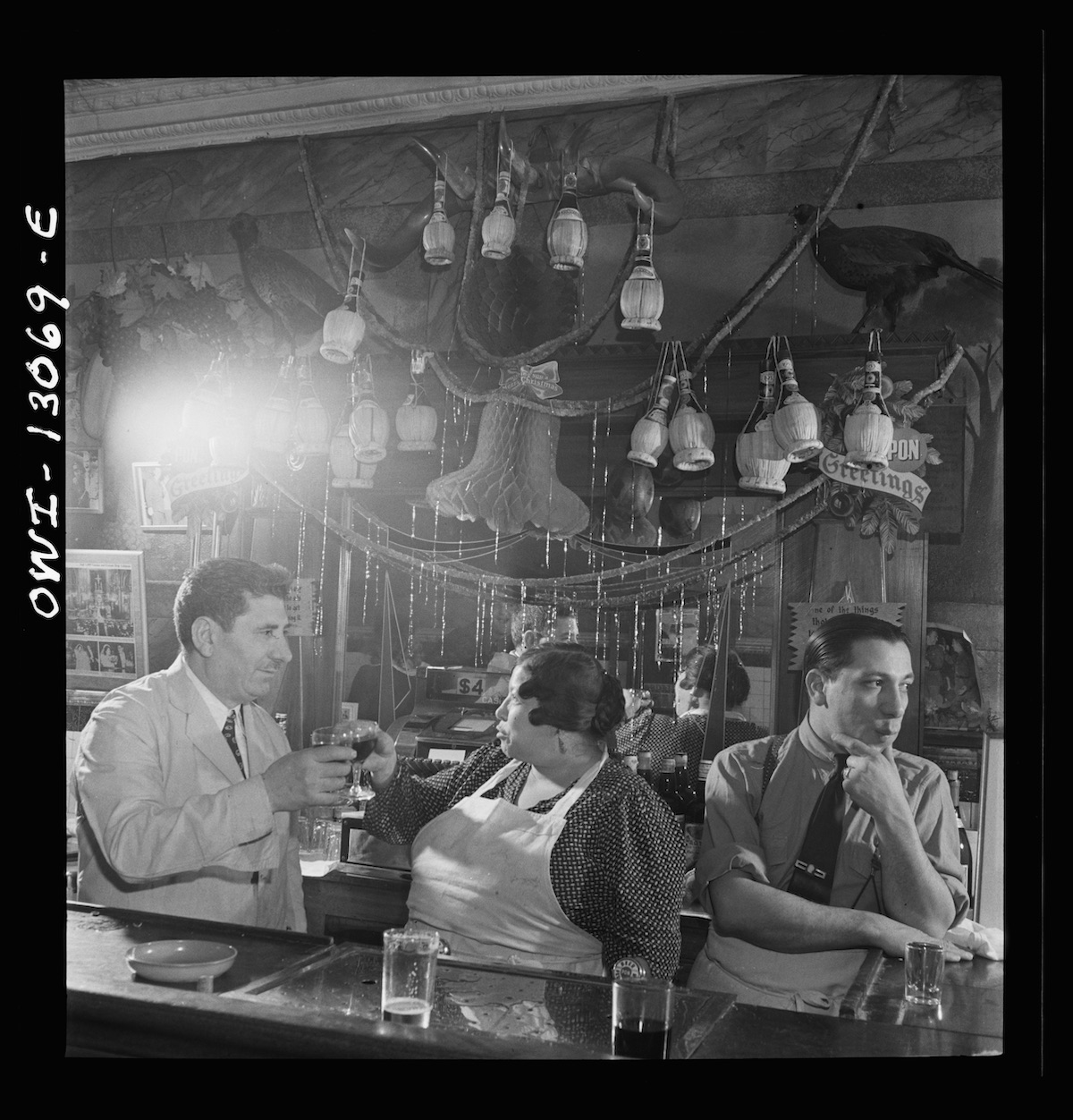 It's New Year's Eve 1942. Photojournalist Marjory Collins, a self-identified "rebel looking for a cause", previously on the roster at magazines PM and U.S. Camera, is looking for a slice of life as one of Roy Stryker's team of photographers at the U.S. Office of War Information.
Tasked with documenting home front activities during World War II, Marjory passes Marconi's Restaurant at 114-116 Mulberry Street, New York City. Inside a party is underway. A gypsy woman, an habitue of the place, has popped in for some eats and put on an extemporaneous dance to entertain the Di Contanzo family, who own and operate the bar and eatery.
One of their sons is in the United States Army, stationed in Trinidad. Bartolomeo Di Costanzo and his wife Jennie Di Costanzo (both born in Italy) wish he could be there with them. They have 3 sons, and 4 daughters. Most of them are there. Where they went next and where they are now, we don't know.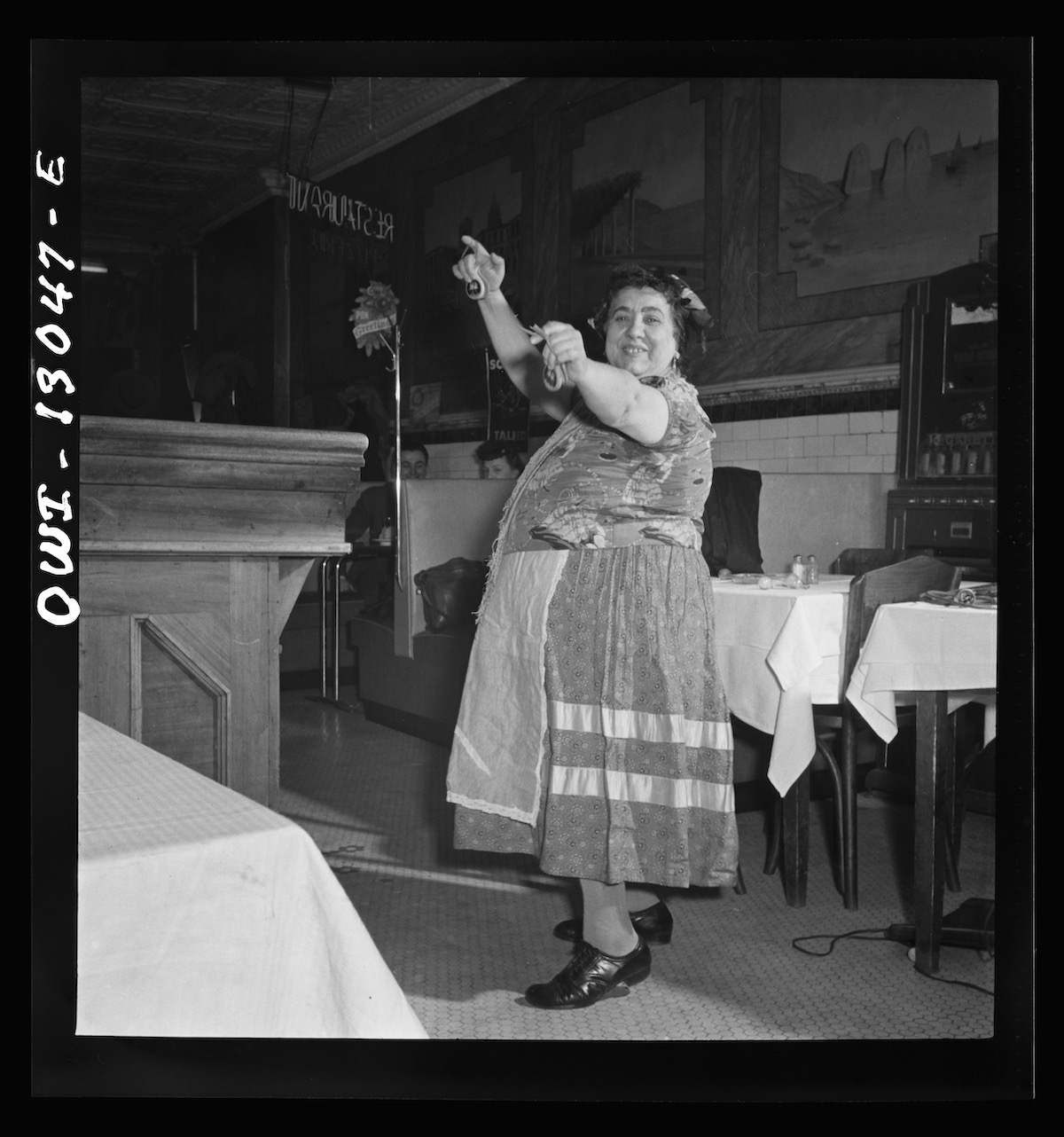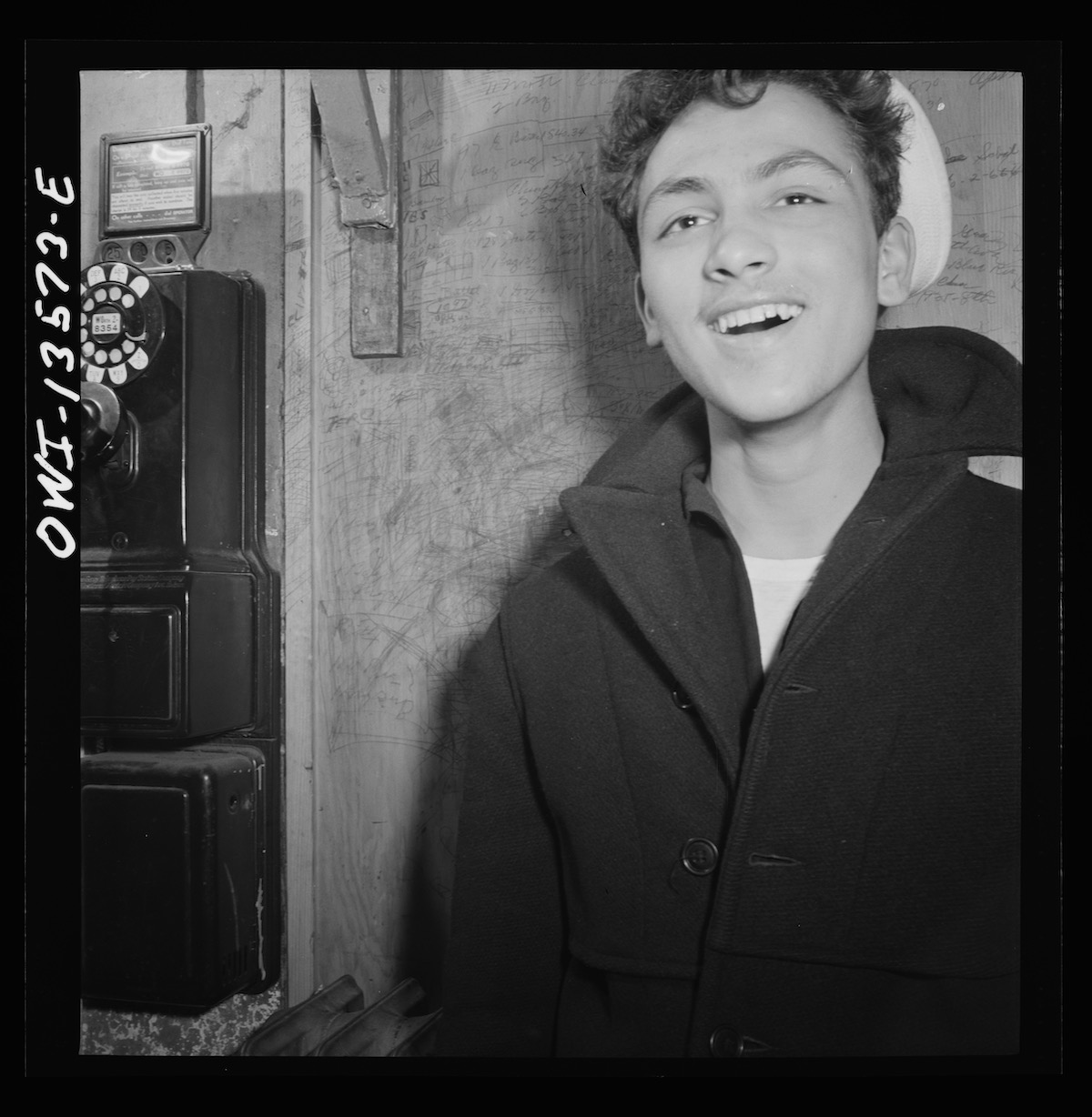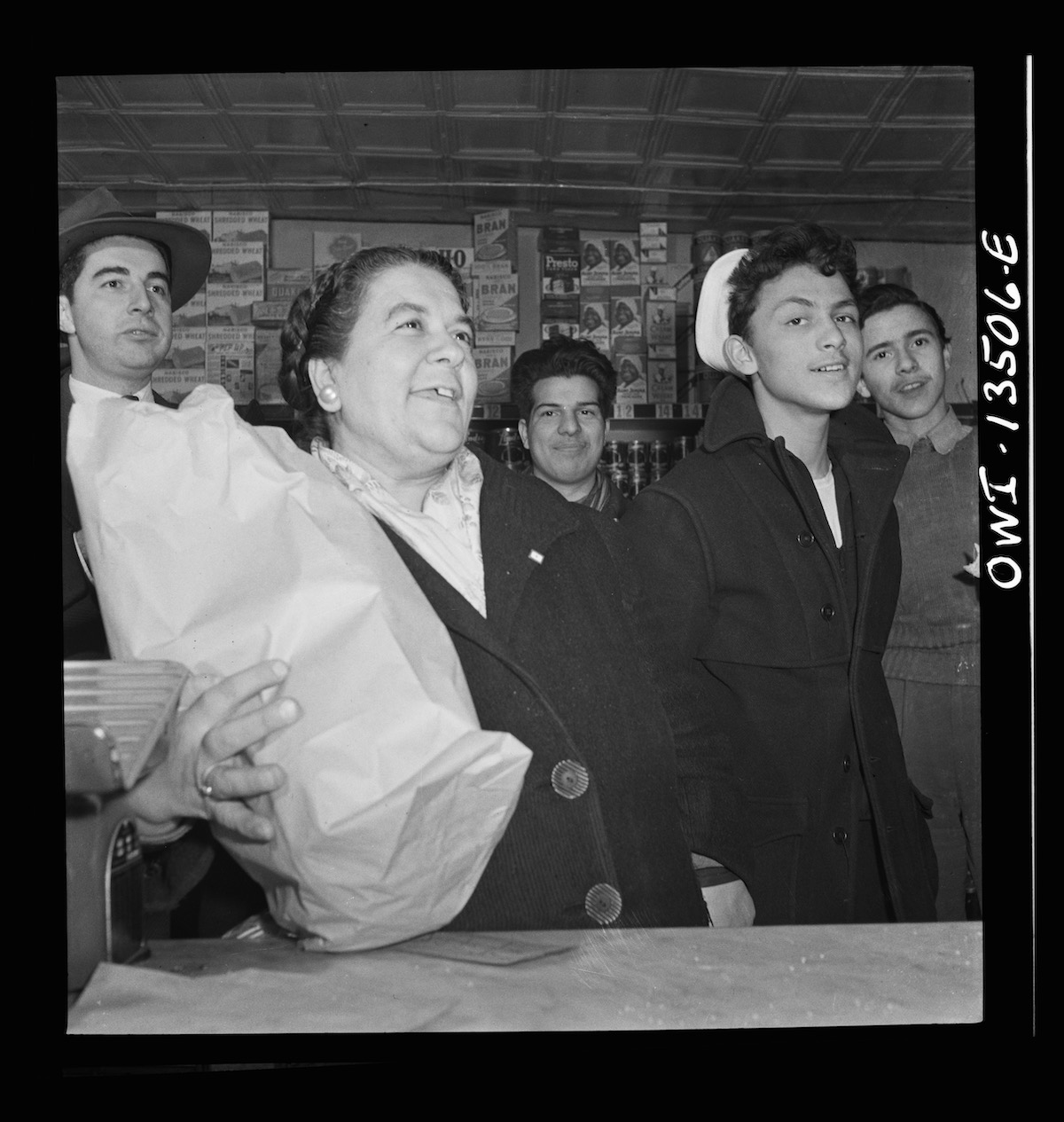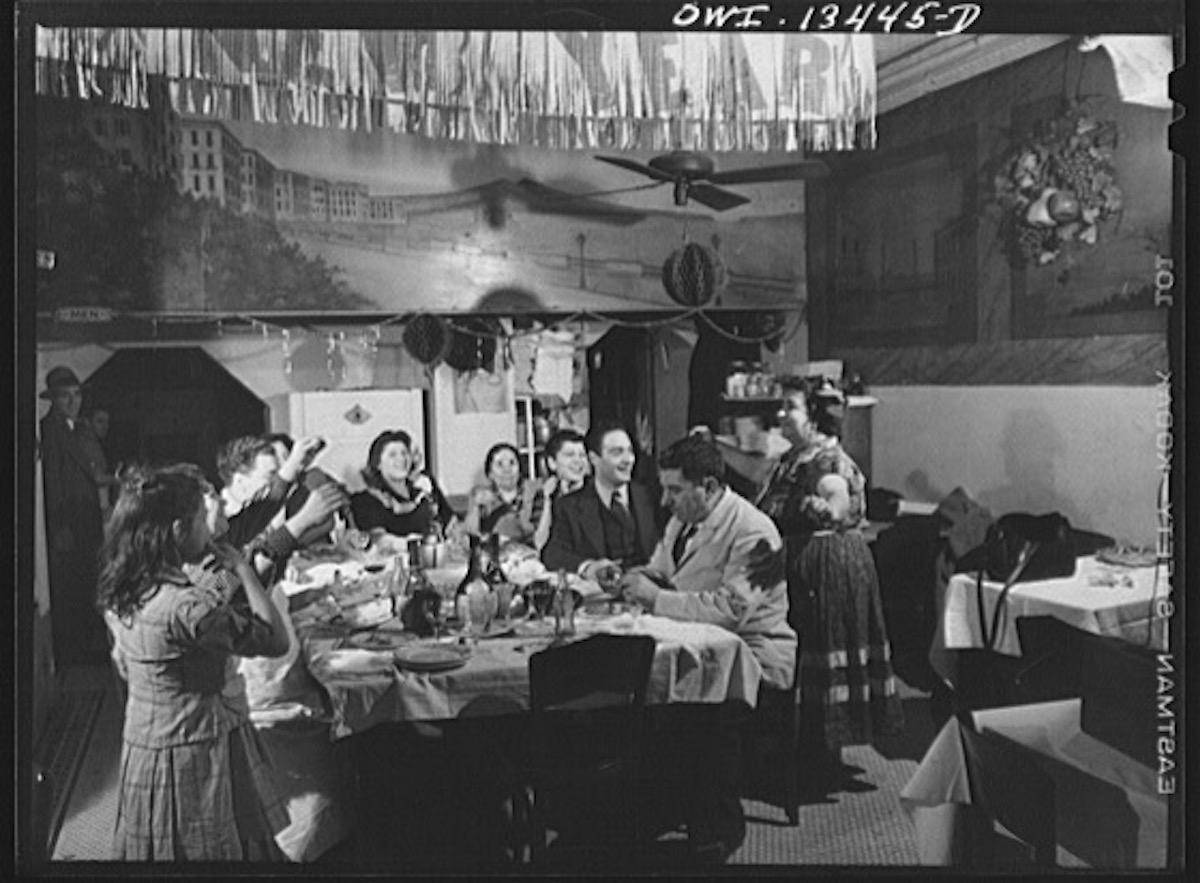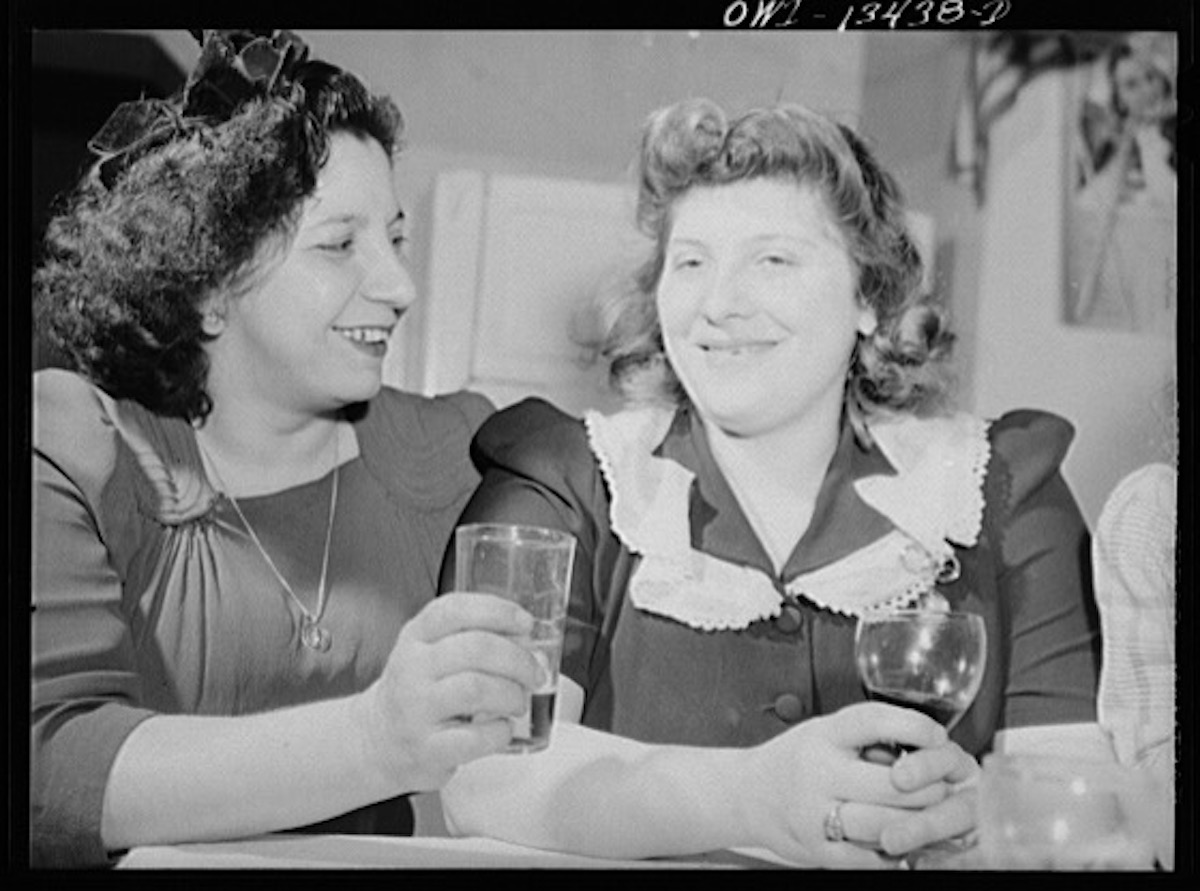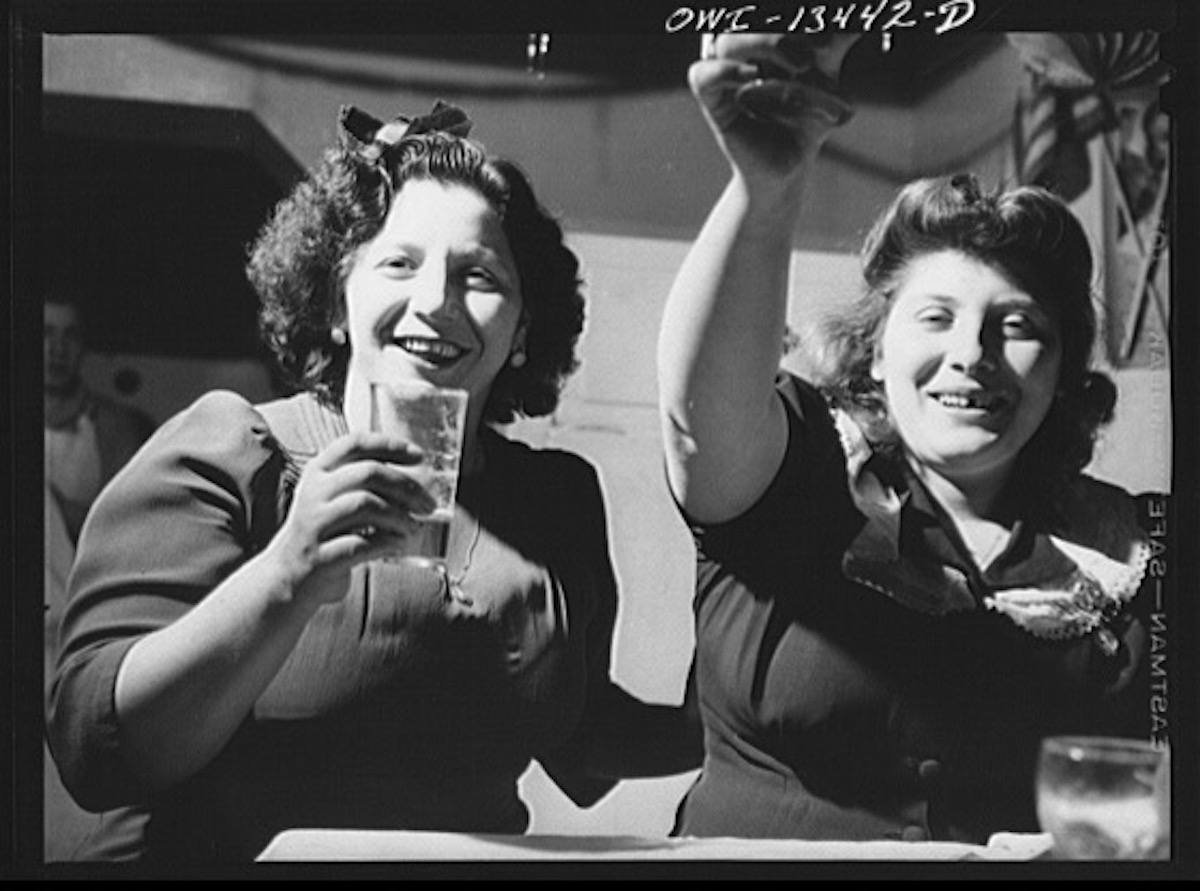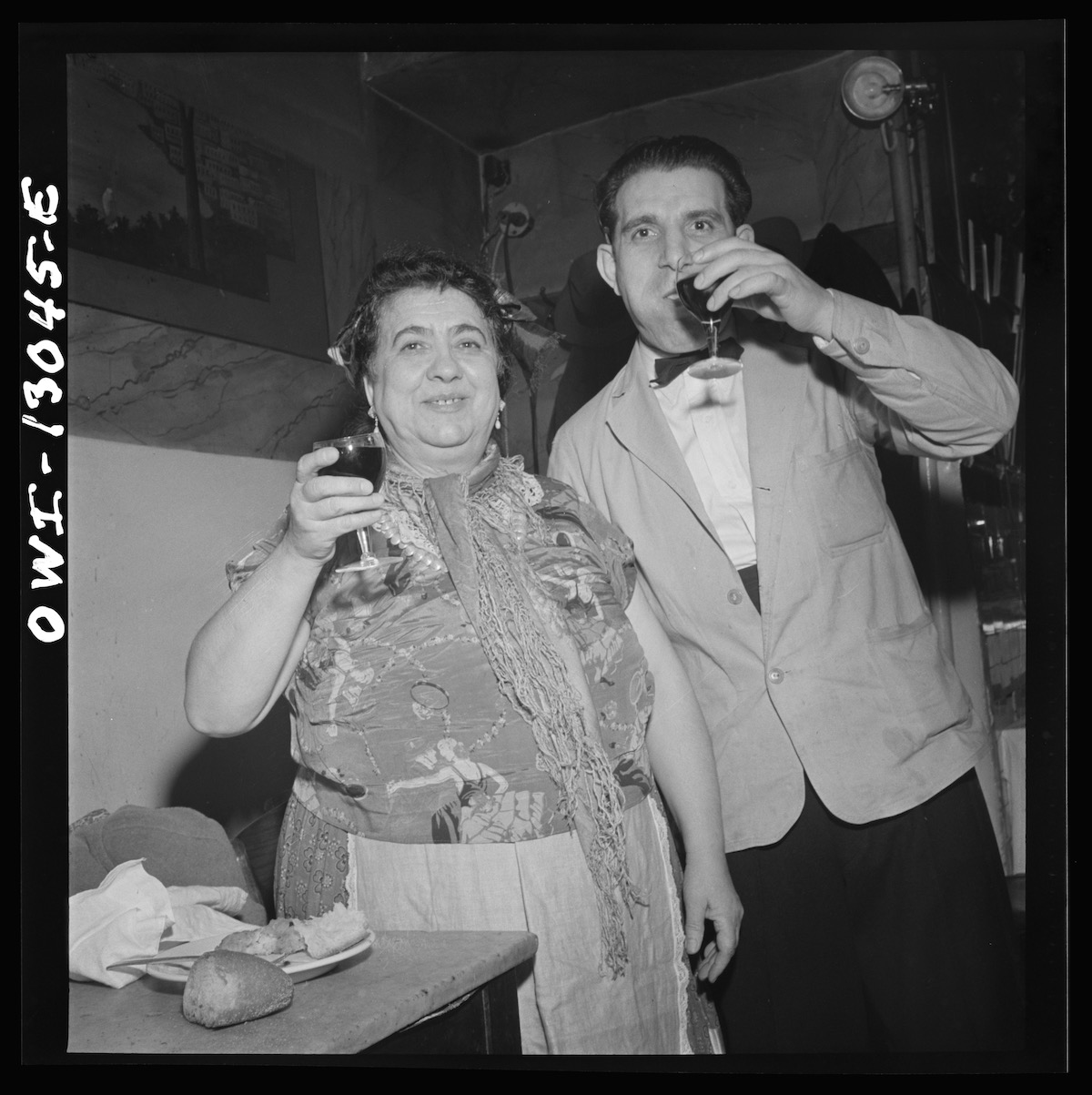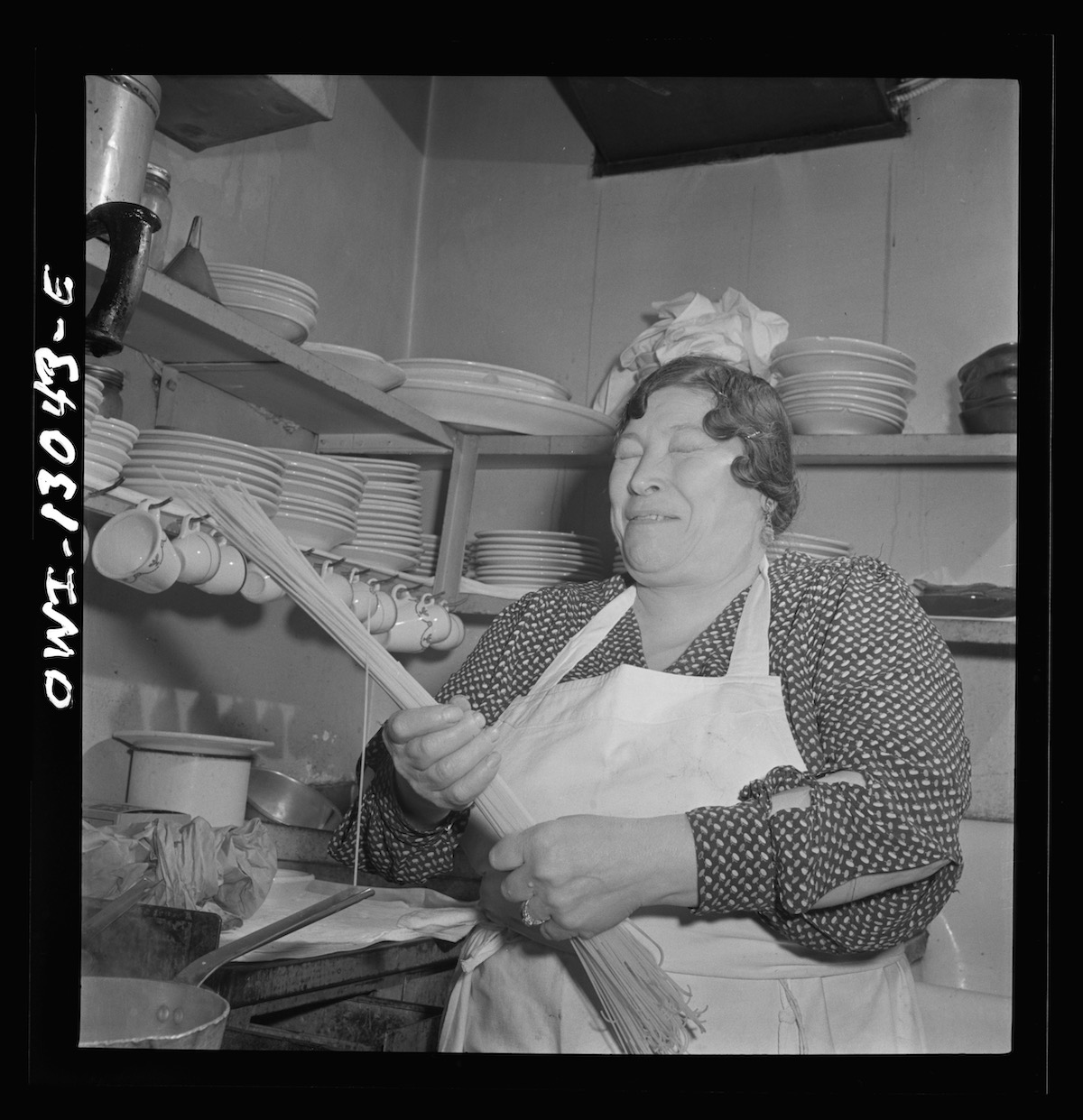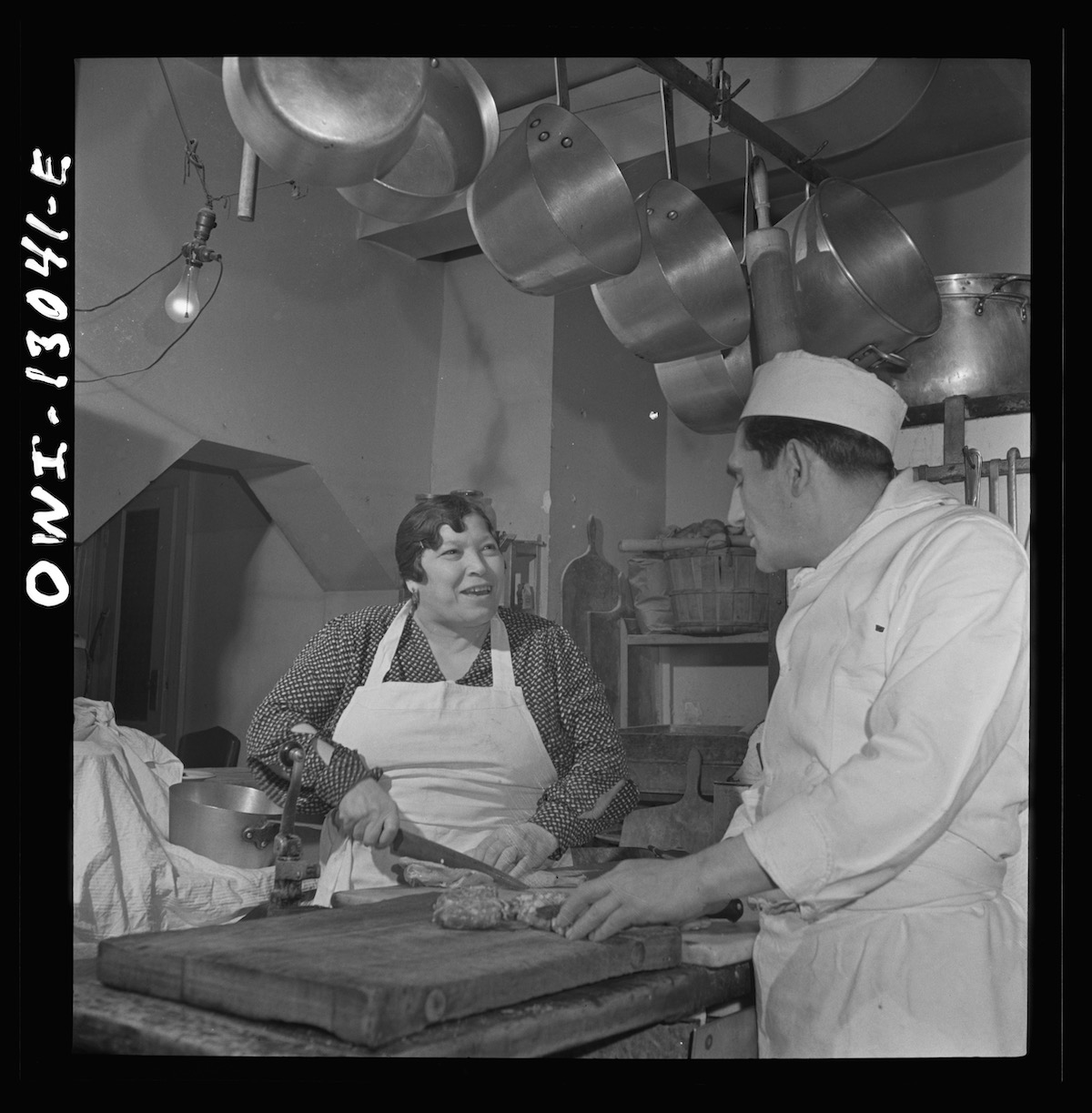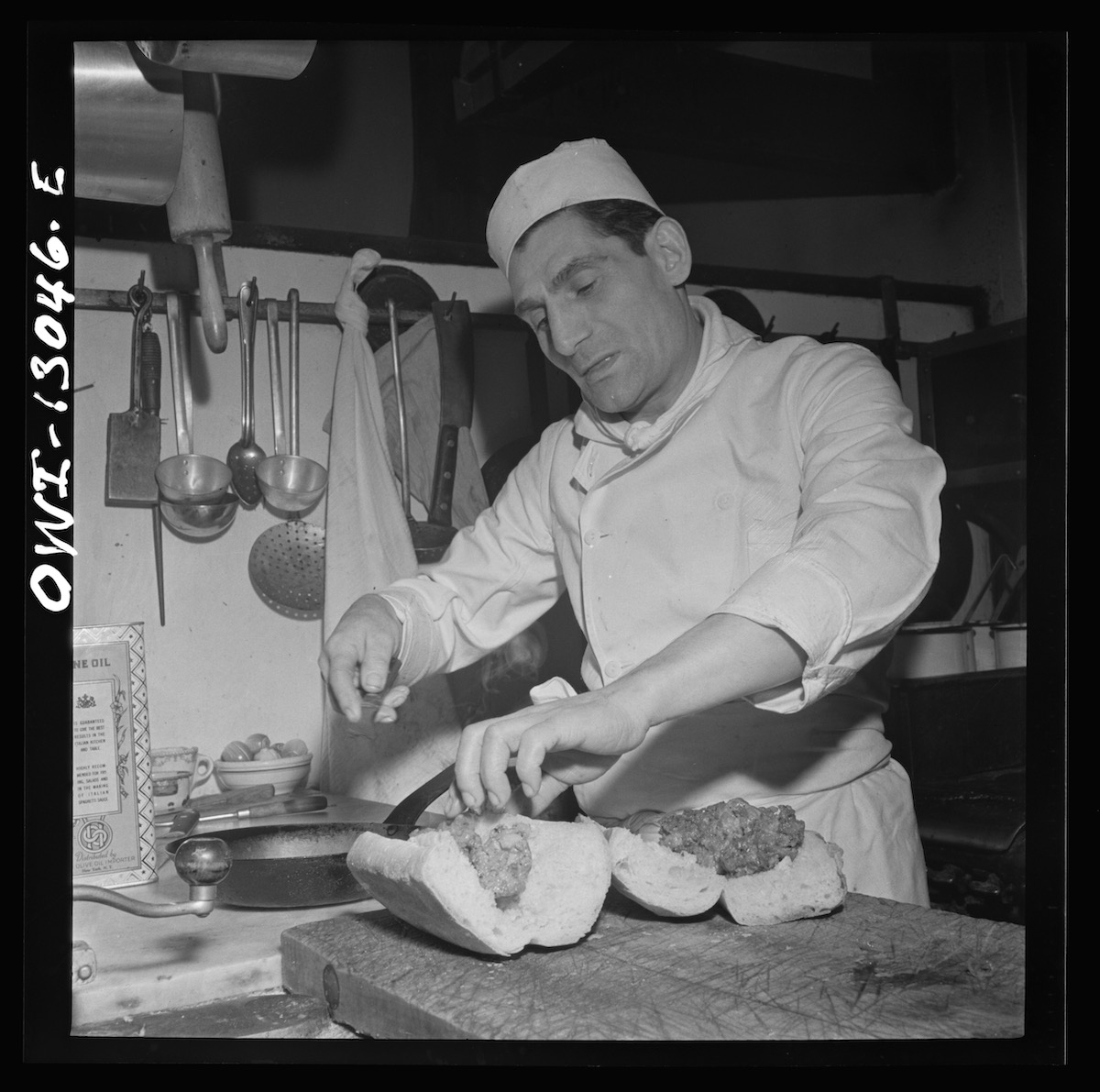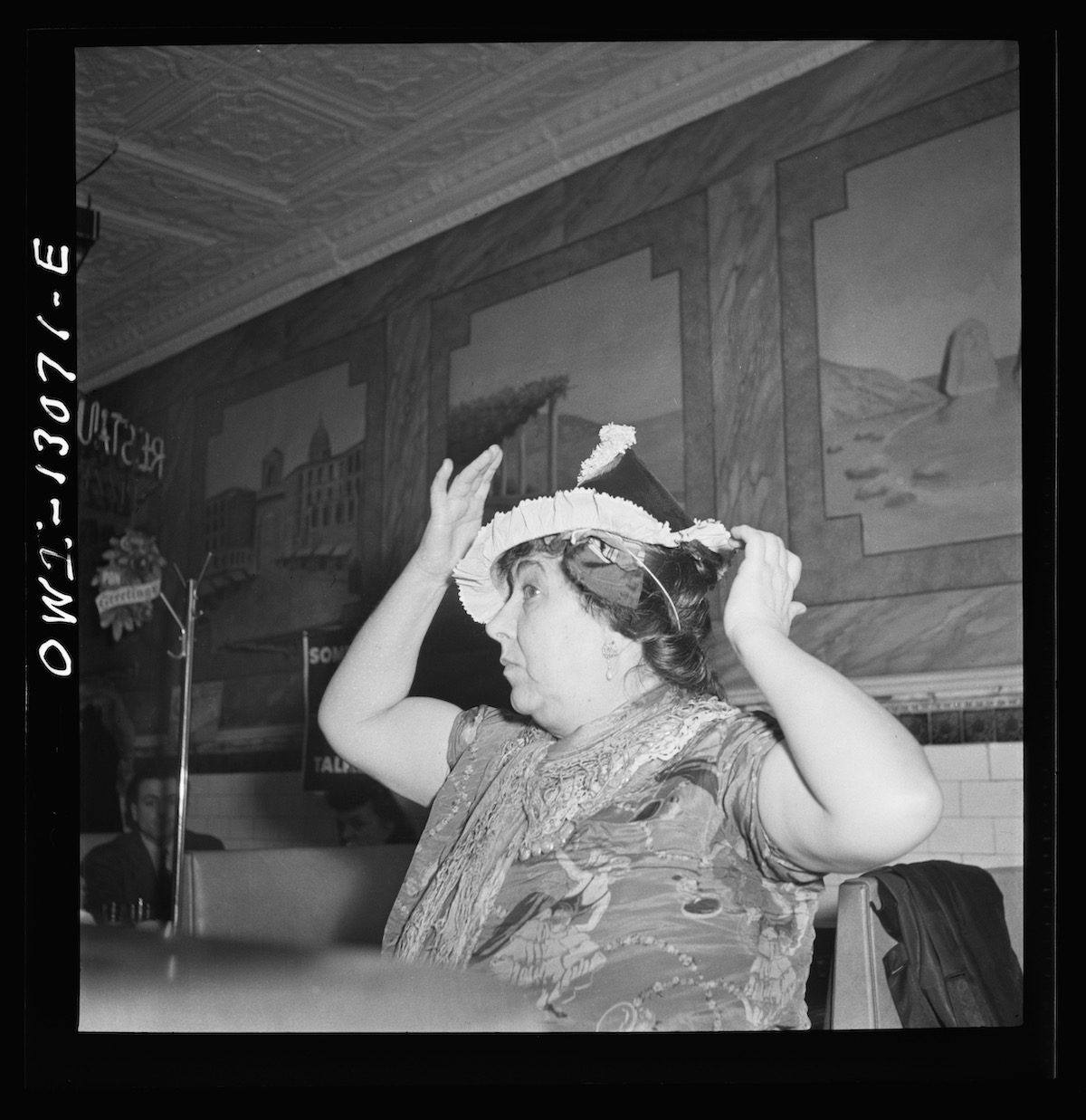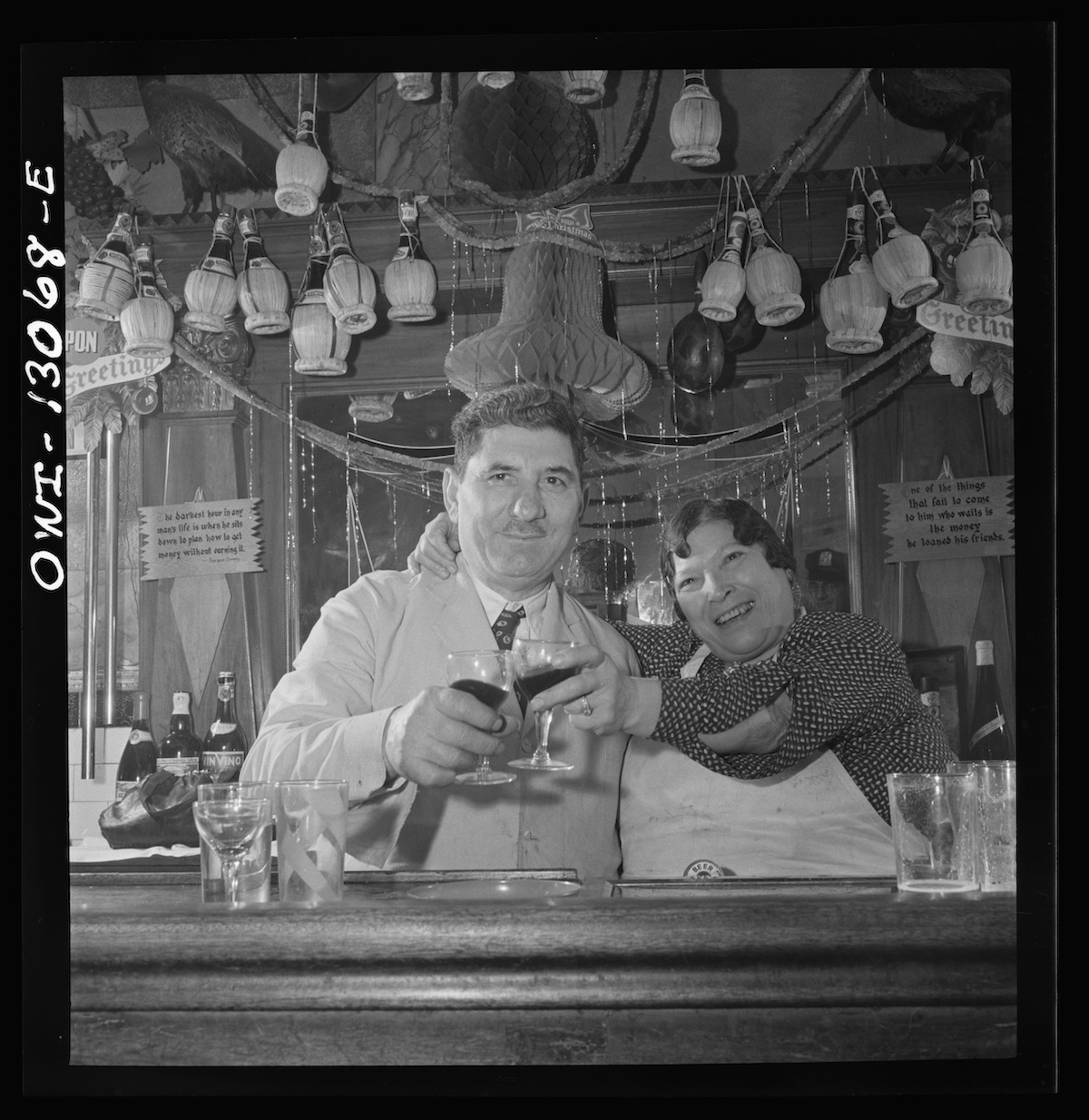 Happy New Year!
Via: Library of Congress