"I was on the Robert F Kennedy funeral train, photographing the countless thousands of mourners that stretched from New York City to Washington DC. People crowded together all along the route, almost leaning into the train to get close to Bobby."
– Paul Fusco (2 August 1930 – 15 July 2020)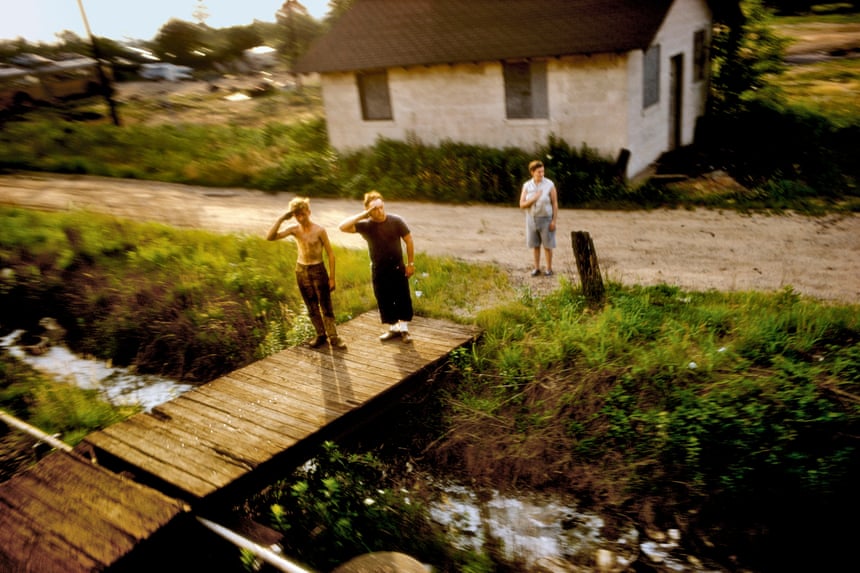 Robert F. Kennedy was murdered in Los Angeles on June 5, 1968. His body was taken to New York City for a funeral mass in Saint Patrick's Cathedral. On Saturday June 8 1968, Bobby Kennedy's coffin was then transported by a private funeral train from New York City to Washington, D.C., Upon arrival, his remains were buried in Arlington National Cemetery. As the train made the 225-mile trip in 8 hours, hundreds of thousands of people lined the tracks to watch and pay their respects.
Watching the solemn crowds was LOOK magazine staff photographer Paul Fusco. These images are from the LOOK Magazine Collection in the Library of Congress.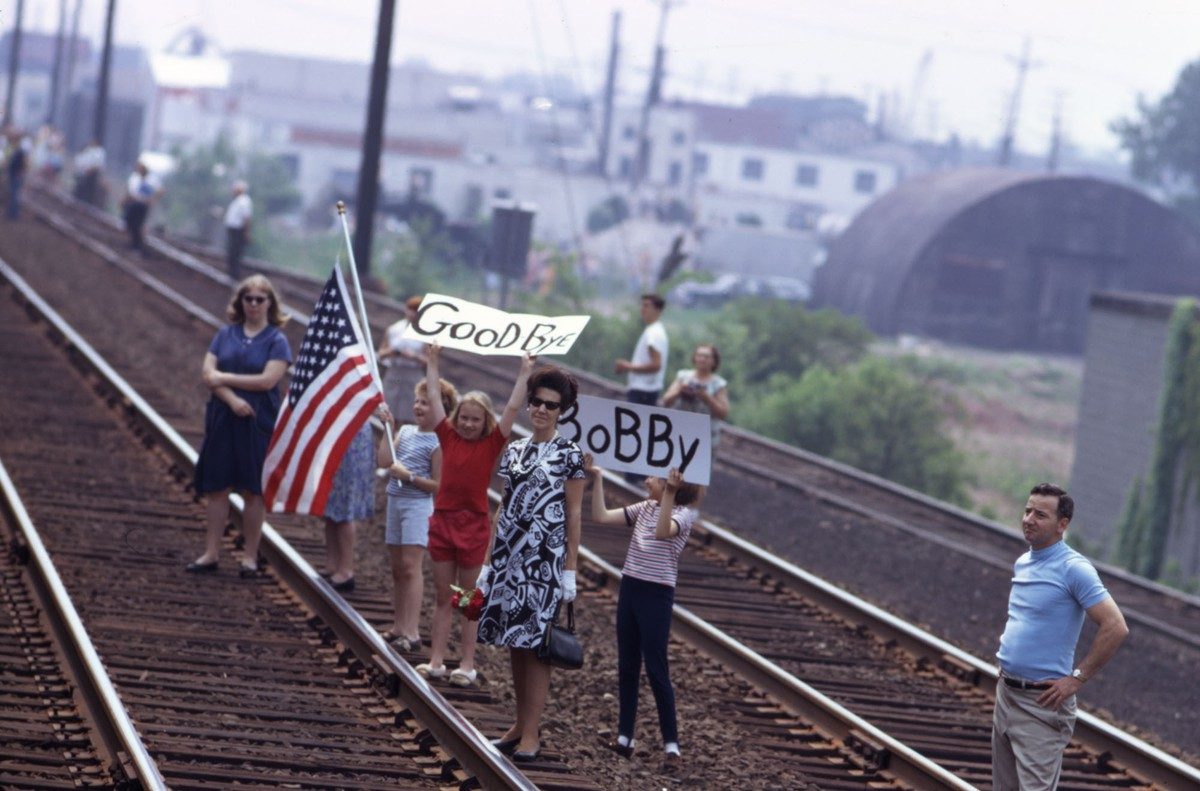 When the train came out of the tunnels, the first thing I saw was hundreds of people in mourning crowding together on platforms, almost leaning into the train to get close to Bobby. I was just overwhelmed, I had no anticipation of this at all. It was like an explosion. I jumped out of my chair and pulled the window down and started photographing this incredible mass of people who came to show their love and appreciation and sadness and loss for someone that I also was feeling great loss for.

– Paul Fusco to SFMOMA
"I was using low-speed colour film, I was on a moving train, I was photographing moving subjects, my shutter speeds were getting lower and lower and yet there were still endless numbers of mourners I was trying to photograph."
– Paul Fusco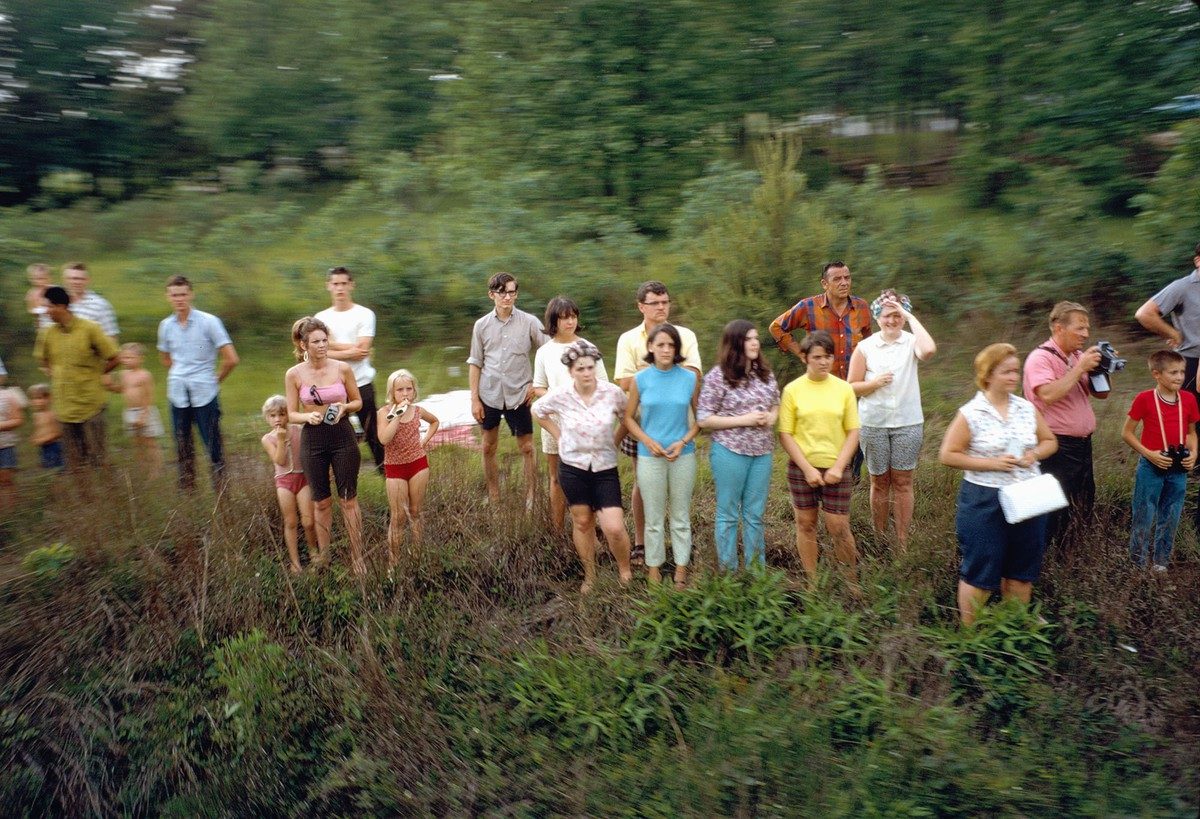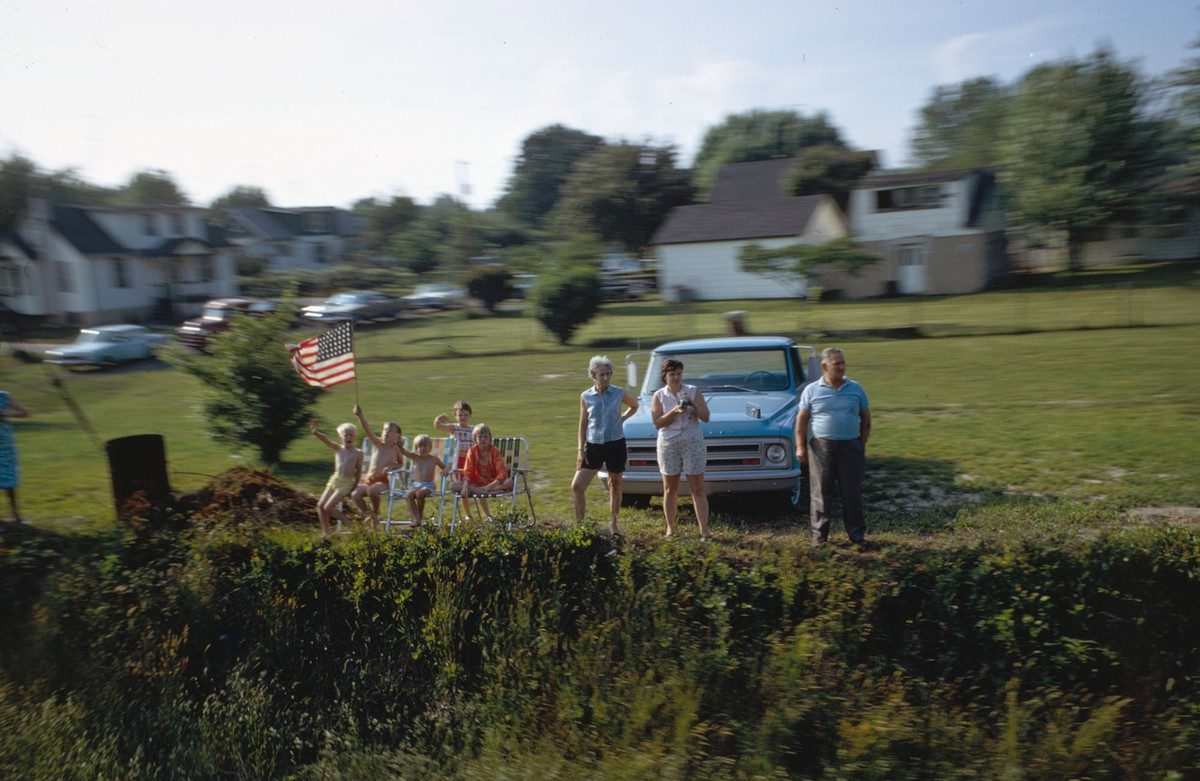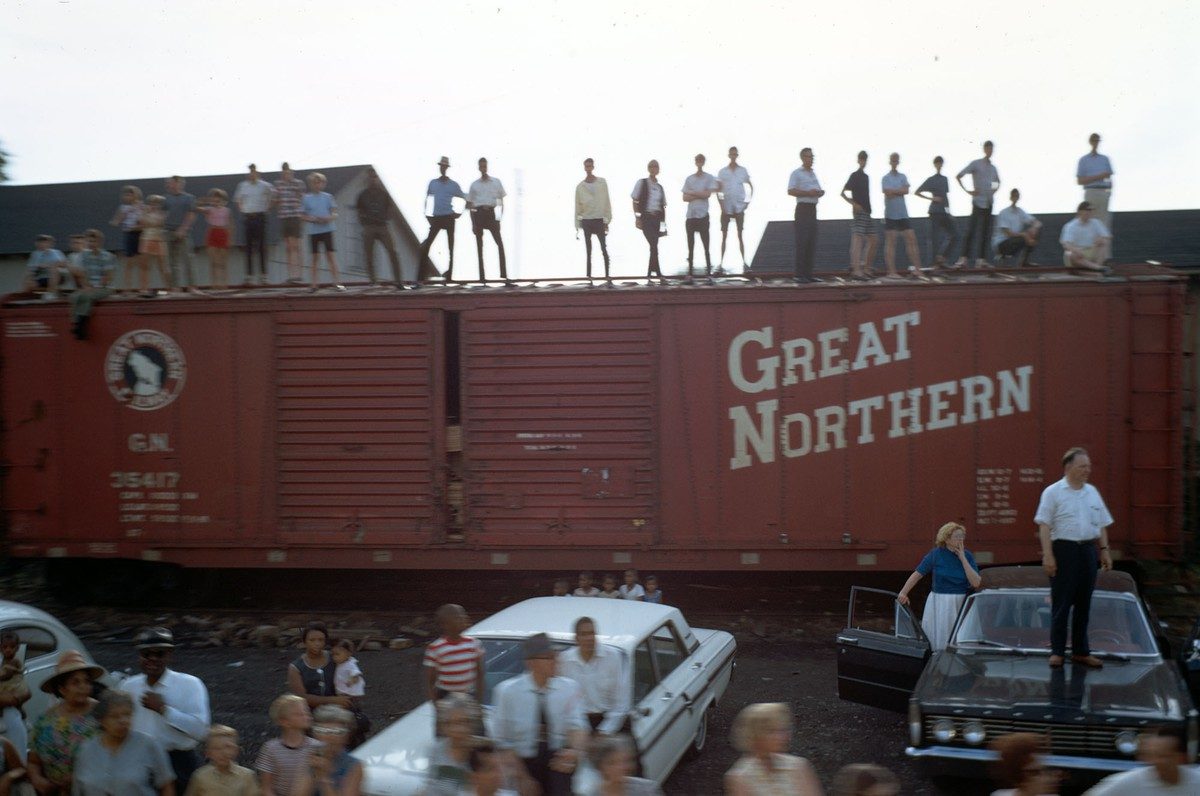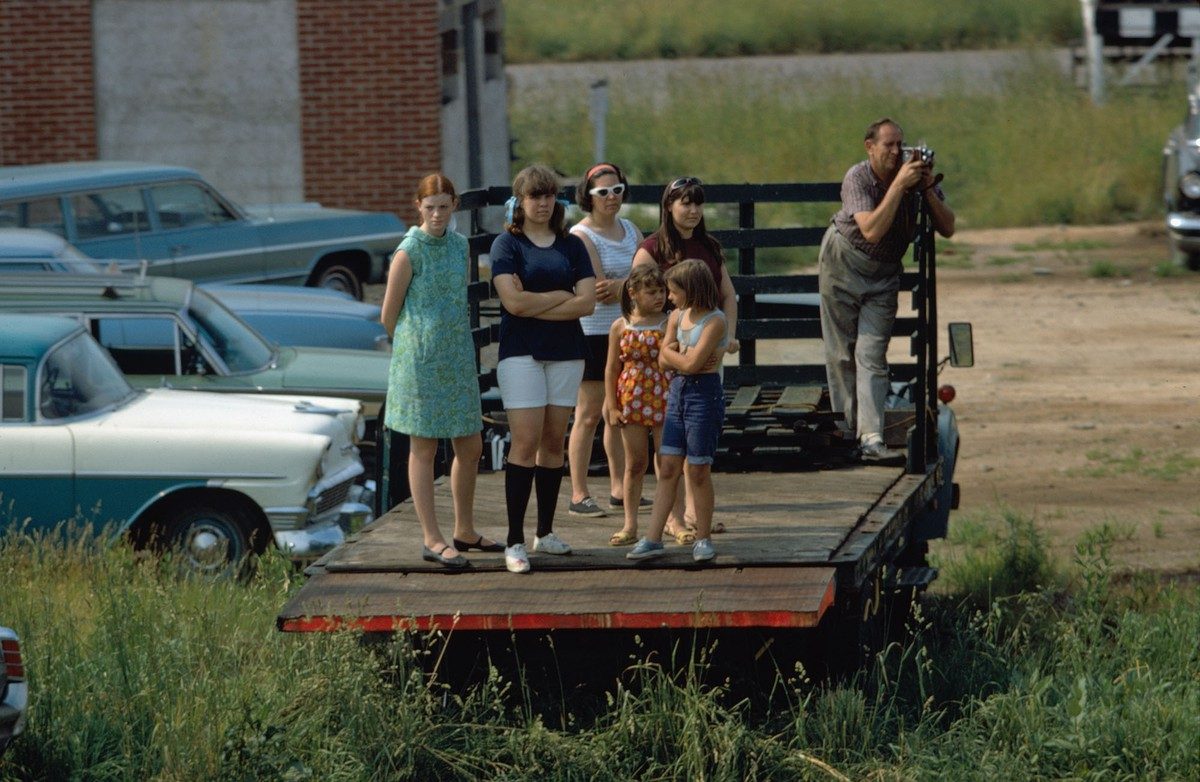 "It was important for me to keep trying because the people displayed their loss, pain, and love for Bobby, and it was important to me to record this moment."
– Paul Fusco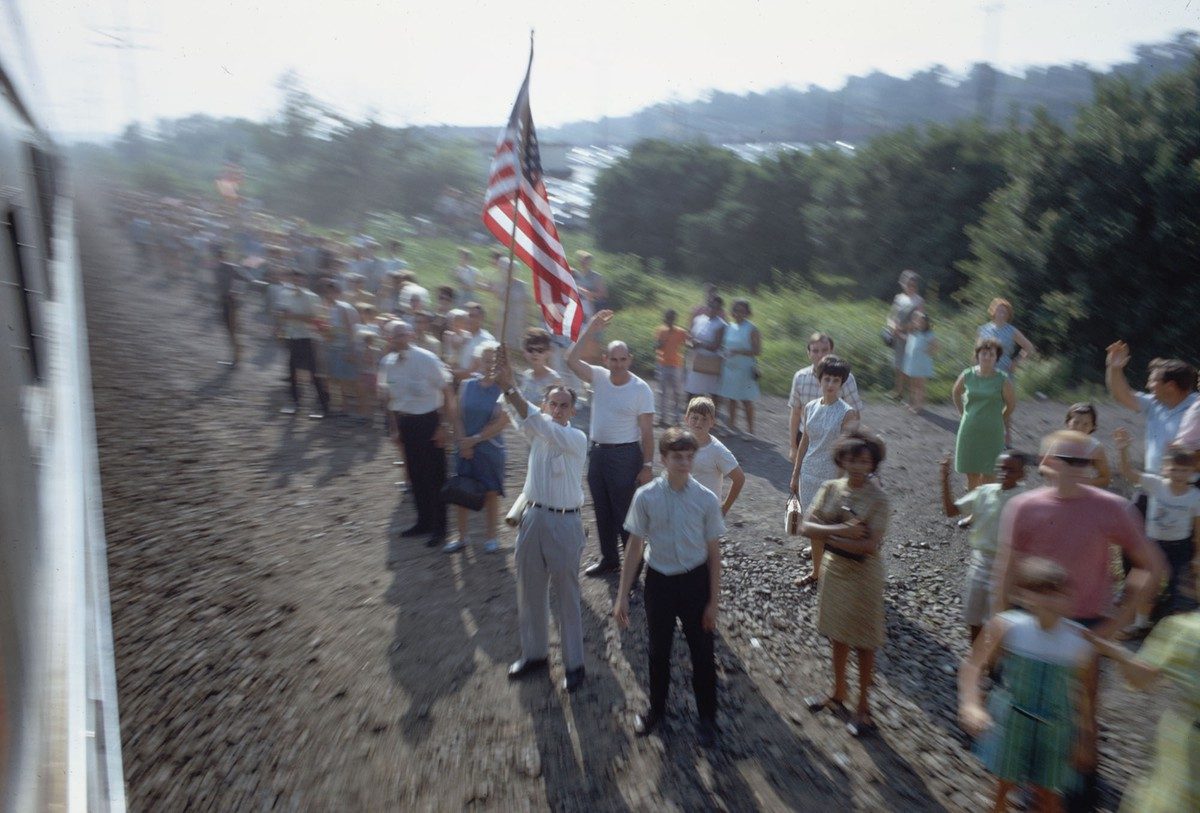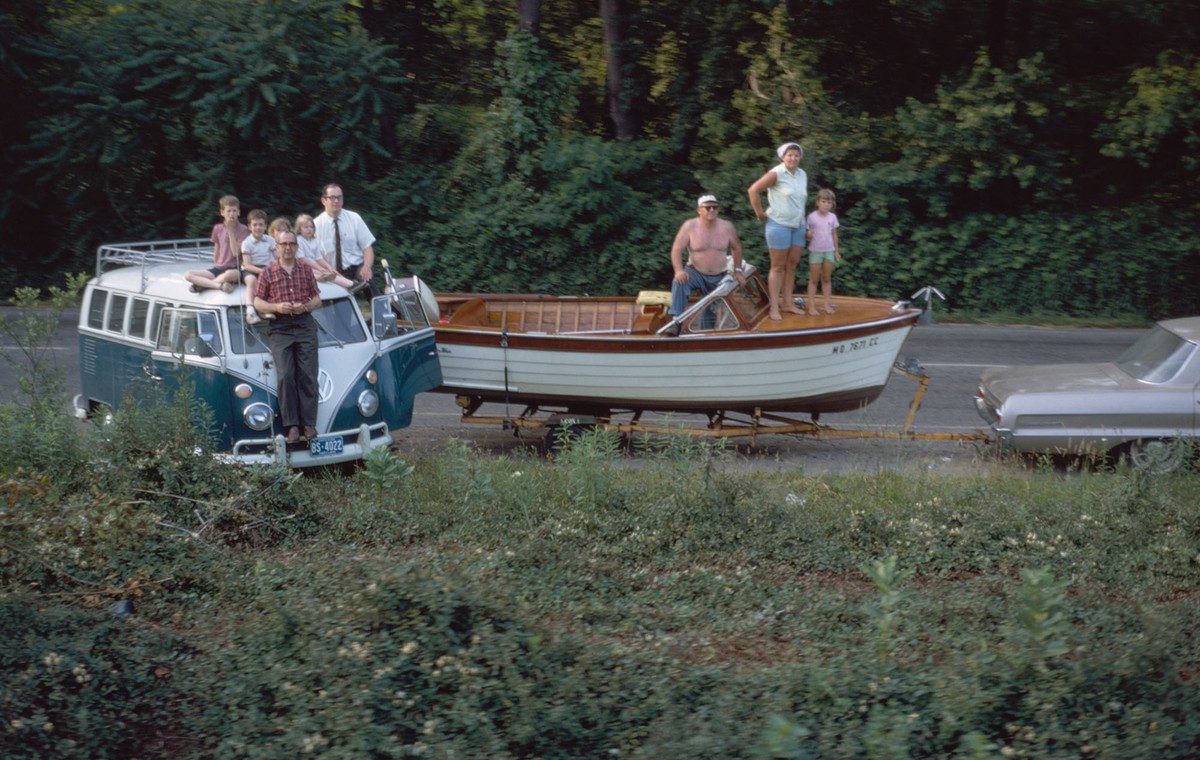 My editor didn't give me specific instructions. His job was to assign the project and it was up to me to make it work. When I got to Penn Station, all the trains were in a dark cavern filled with boarding platforms and steel staircases. A security guard checked my Look press credentials, then pointed toward an open door in a car saying, "Okay, get in that car, sit down and don't move." I was early. I was alone.

My thoughts turned to Washington and the burial and the crowds and the press. Would I be there early enough to get set up with good access to photograph? No one knew I would be there. There was no way to get help. It was quite a while before other people entered the car. My mind was still stuck on the burial. Slowly people filled the car—no famous people, no press or TV, and only one other photographer. The doors closed. The train slowly moved through the dark tunnels under New York. Then suddenly it broke out of the tunnel into daylight and I was astonished.

– Paul Fusco to SFMOMA