FIFTY years ago, mods and rockers enjoyed the bank holiday weekend by fighting pitched battles at the seaside.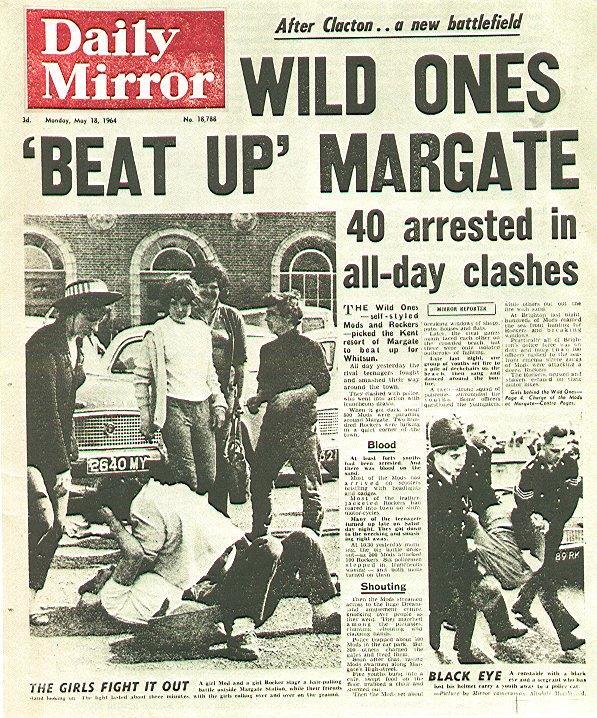 The skirmishes led to public vilification, and sociologists coined the phrase 'moral panic' to sum up the hysteria surrounding these modern delinquent 'folk devils'.
The events are revisited in a new programme in the BBC's excellent Timeshift series, available to view here…
Why did they do it? All kinds of reasons, but for most, to quote the Sex Pistols, there was simply 'fuck all else to do'.
Leather clad rockers and 'ton-up boys' were unwelcome in many cafes, and hung out in the few places that accepted them, such as the Ace Café on the north circular…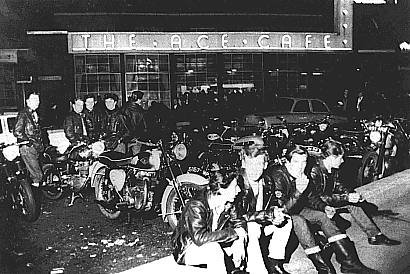 …the Rev Bill Shergold's 59 Club…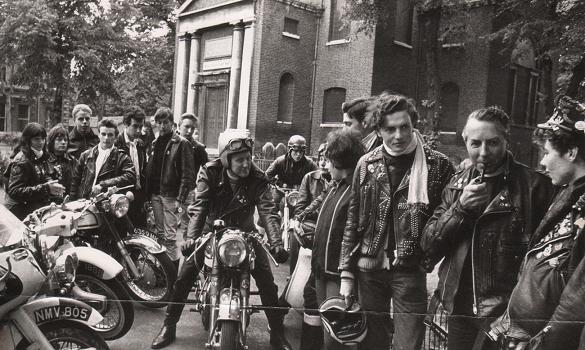 …and his church in Hackney, where he blessed their bikes.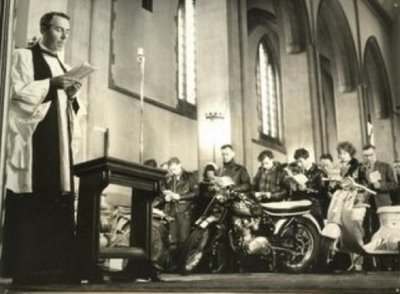 For mods too young and unsophisticated to frequent the West End hotspots of the in-crowd, it was a case of popping blues and sipping warm Pepsi in England's world-renowned snack bars…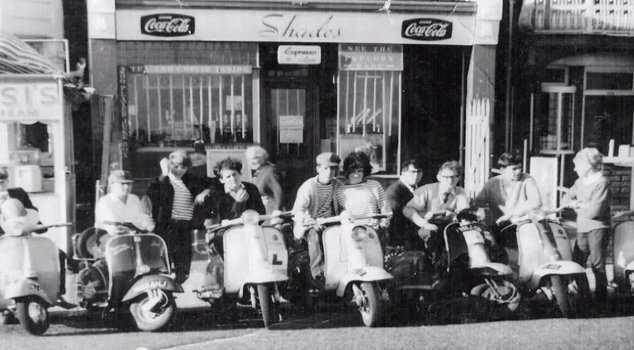 They were, to use today's language, 'excluded'.
They were by no means the only ones, though. And in the spirit of the holiday season, we pay tribute to all those who have found themselves at the wrong end of the freedom to exercise a policy of selective admission. Some serious, some, less so, but all the focus of heated controversy.
Teds, the rockers' precursors, were banned from anywhere decent people gathered…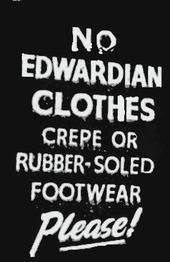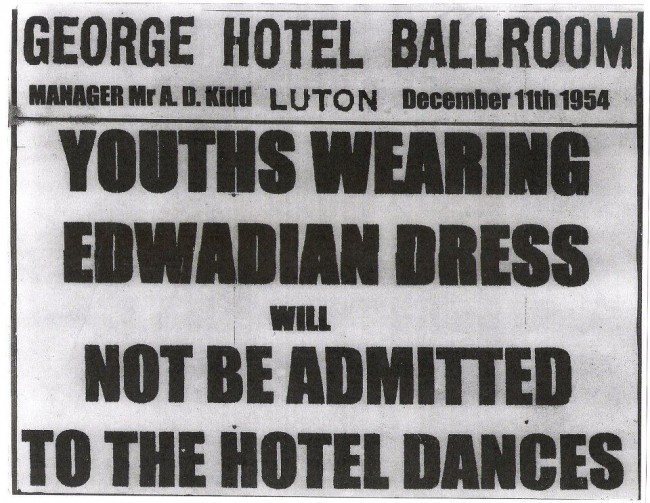 Skinheads had it worse, and even had their footwear confiscated…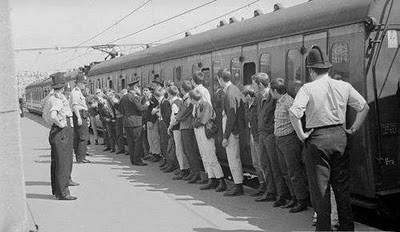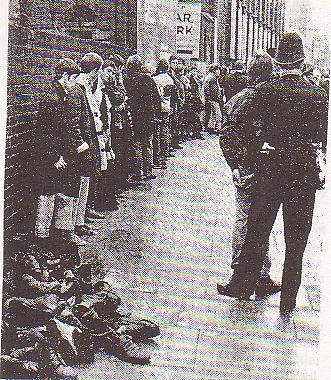 …and sometimes, if they supported Palace, even their cigarettes…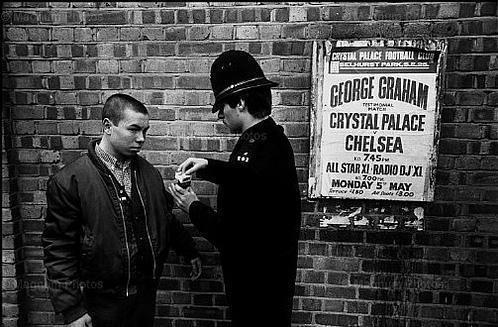 In modern times a football shirt, a Burberry cap or a Stone Island top could earn you an instant ban from a city boozer…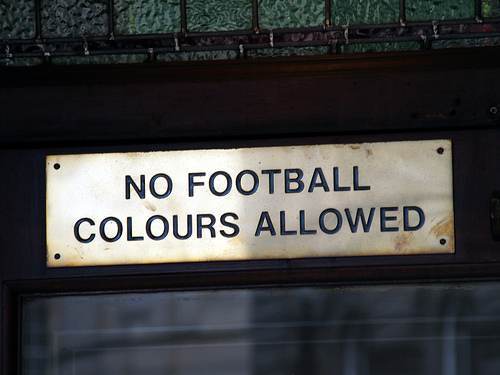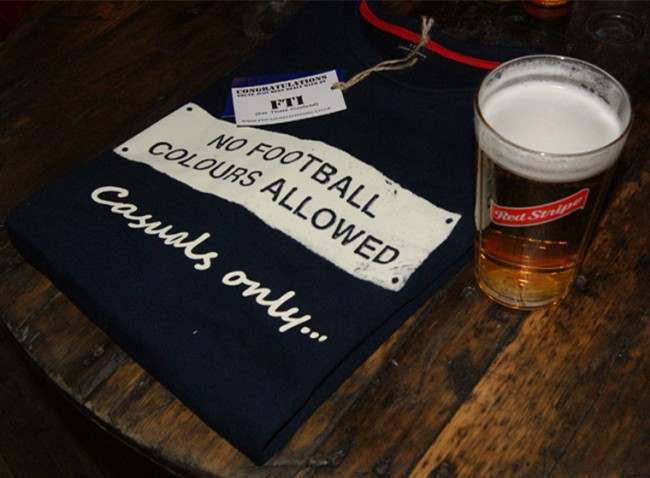 And today's youth are banned from wearing more or less everything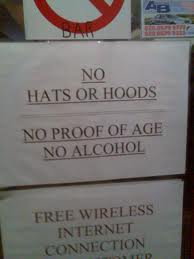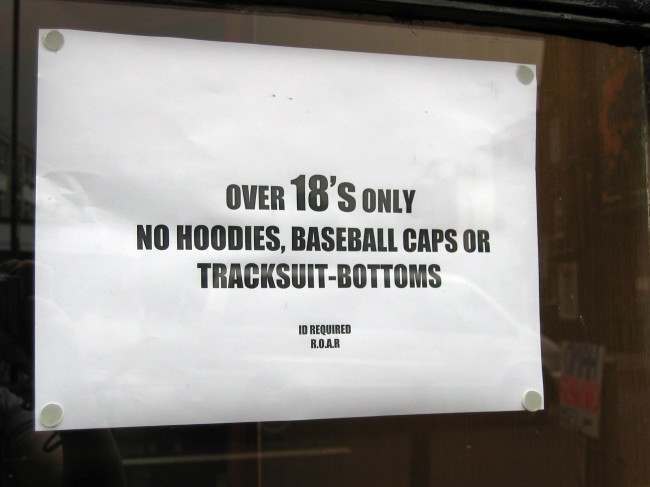 …including a tattoo…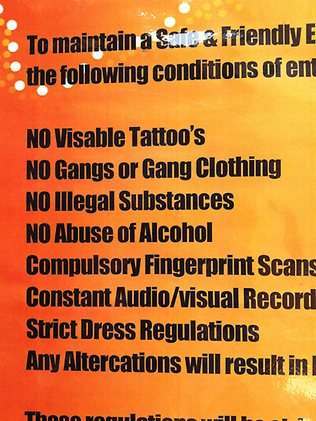 There is an upside, however. While the marginalisation of youthful fashion continues apace, more serious displays of intolerance against adults is increasingly frowned upon, if not illegal.
In the days of the mods and rockers, it was also commonplace to see unapologetic displays of bigotry such as these…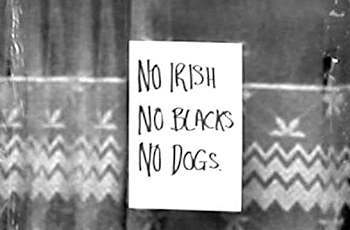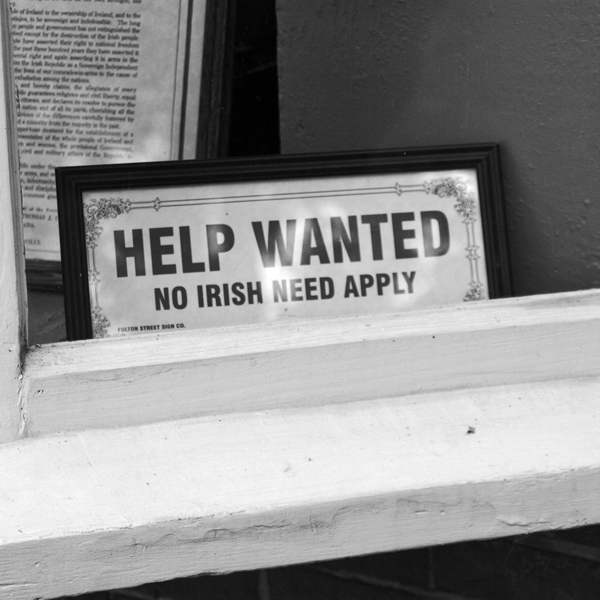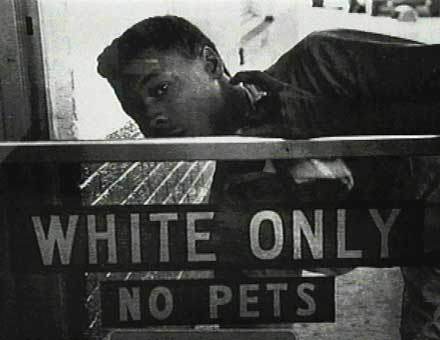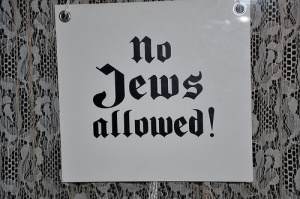 Ironically, two groups that are still openly discriminated against – by pub landlords – at least, are the darlings of the politicians and the tabloids: 'hard-working families' and 'our boys'.
'No work clothes' and 'no uniforms' signs are still a common sight. (Strippergrams excepted of course.)
But the tide is turning, and public protests have put landlords on the back foot.
The only group that still faces near universal hostilities is the travellers…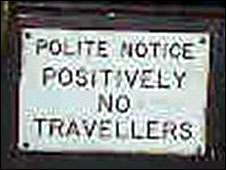 And public support is in short supply in their case, as this addition to a council sign indicates. Travel broadens the mind, but sadly the condition is not contagious…