We know what the great Italian Renaissance artist Michelangelo (6 March 1475 – 18 February 1564) wanted to eat because he wrote this joyous grocery list.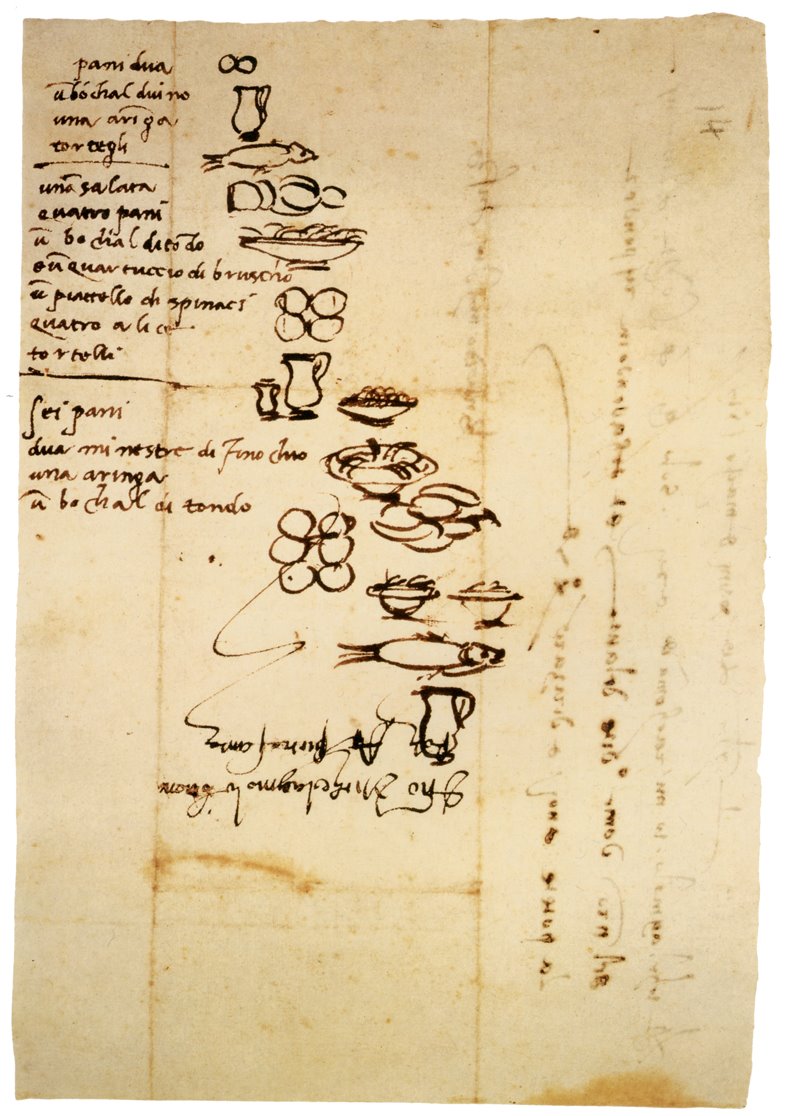 "Because the servant he was sending to market was illiterate," says The Oregonian's Steve Duin, "Michelangelo illustrated the shopping lists – a herring, tortelli, two fennel soups, four anchovies and 'a small quarter of a rough wine' – with rushed (and all the more exquisite for it) caricatures in pen and ink."
But maybe there's more to Michelangelo's grocery list than just his need to communicate a recipe in doodles, to make plain the incomprehensible, especially if the grocer could read, something that would require the servant just to hand over the paper and wait for his bag to be filled.
The words and images look good together, their eclecticism reflecting Michelangelo's imaginative and busy mind, linking letters and shapes to produce something active and stimulating. Interesting connections are formed between the words and the drawings so that what might be deliberate and tutored becomes unthinking, intense and fluid. Do we read the list from the left or from the right, or on an angle?
The simple list becomes imbibed with emotion, something of the artist's character and his love of doing. It really is that good.
Via Biblioklept