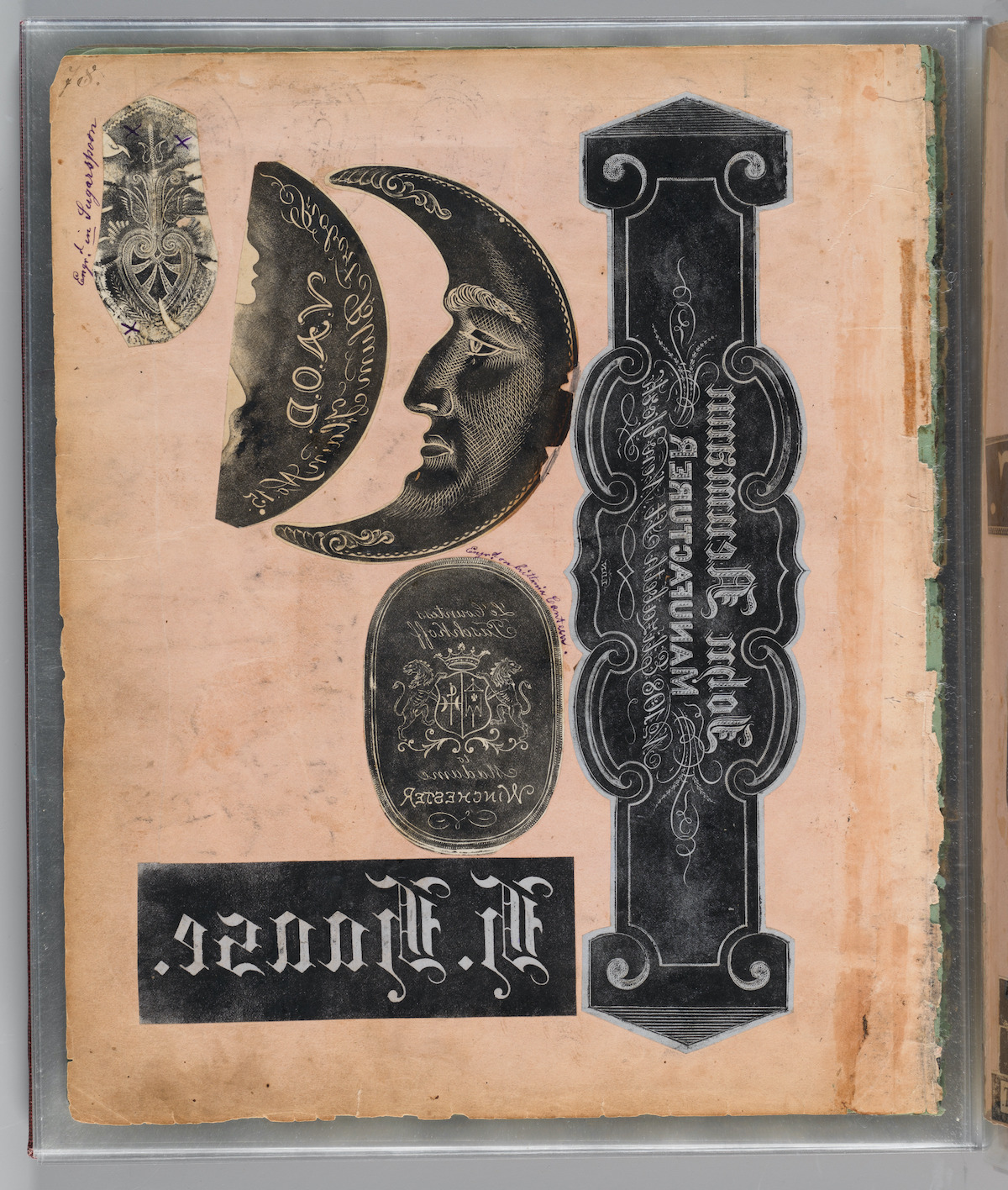 German-born Louis D. Nimschke (nee Reuss Schleiz Ebersdorf July 14, 1832; died April 9, 1904 in Brooklyn, New York) was a master firearms engraver. He engraved over 5,000 firearms between 1850 and 1904 for Colt's Patent Fire Arms Co., Winchester, Remington, Sharps, D. Fish, A. G. Genez, Smith & Wesson, Henry, Manhattan Arms, Marlin Firearms and Stevens Arms.
Nimschke moved to the US (via Liverpool, England) in 1853, setting up an engraving shop in New York City. Customers wanted to add a touch of individuality to firearms being made on an industrial scale. His talent made him wealthy and famous, earning him commissions to personalise firearms owned by such notables as Theodore Roosevelt, George Armstrong Custer, Maria Christina of Austria, Buffalo Bill, Ben Thompson, and Napoleon III, Emperor of France.
Before we get to highlights from workbook (c. 1850–1900), it's interesting to look at Louis D. Nimschke's 62 engraving tools, including hammers, planishers, files, gravers, punches, and calipers, some stamped with manufacturers names.
This workbook is a record of his own work and other artists' designs he admired and found inspirational. It features hundreds of inked impressions ("pulls") taken directly from firearms he engraved, as well as sketches, postage stamps, documents, and inked impressions pulled from other objects Nimschke decorated, such as cufflinks, belt buckles, watches, and nameplates.
Collector and cataloguer, his work is on display in the Metropolitan Museum of Art, from where these images come.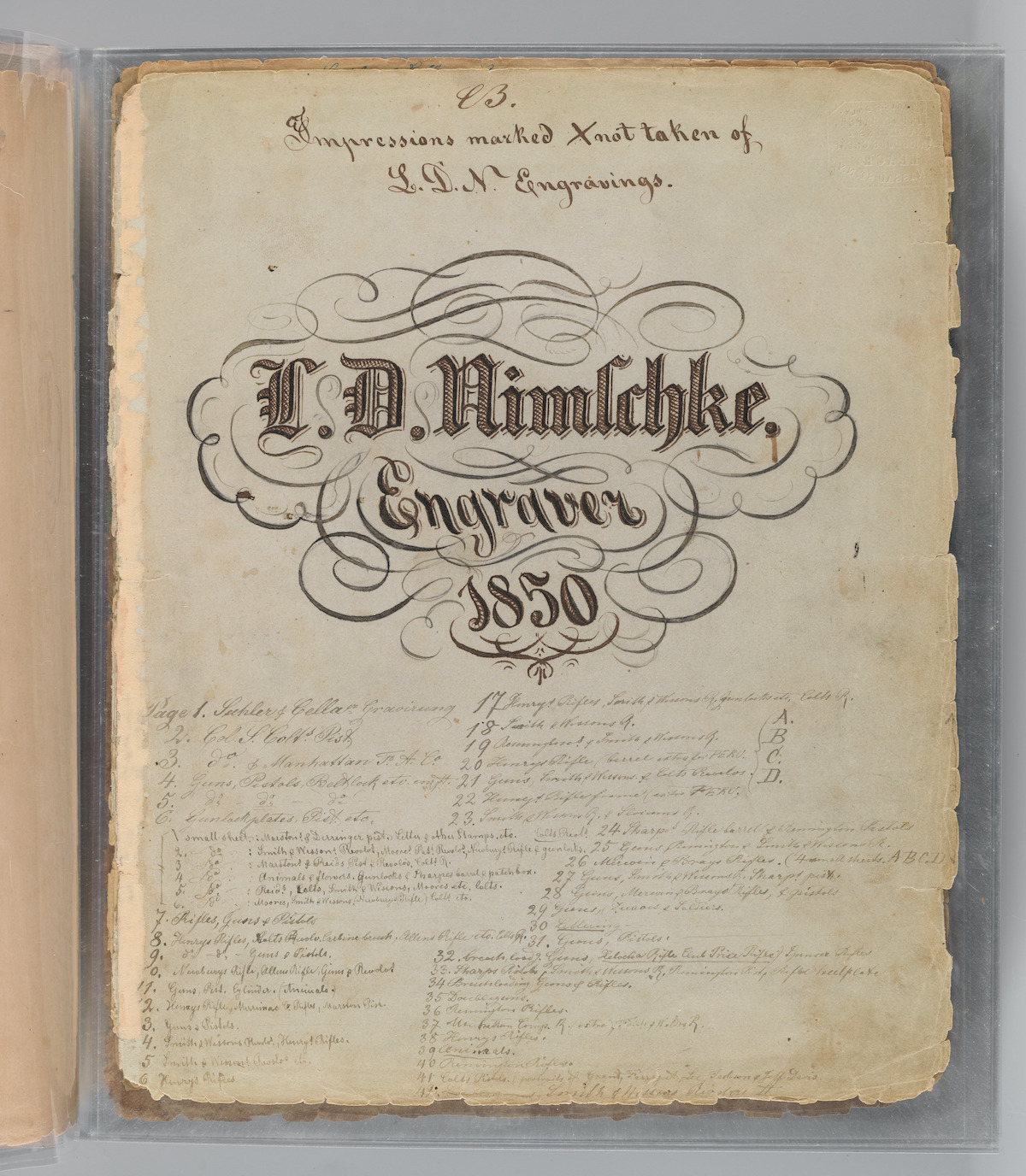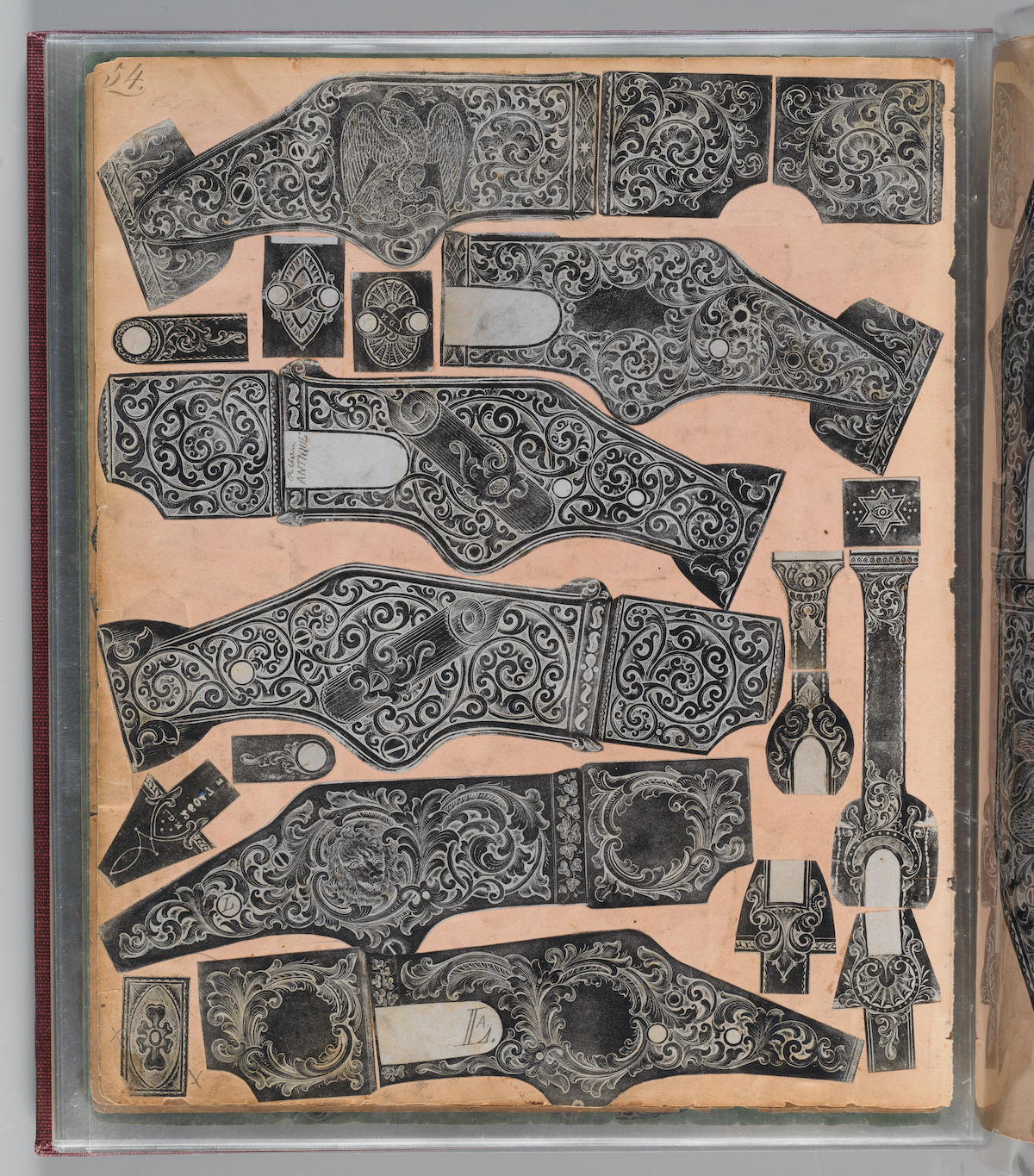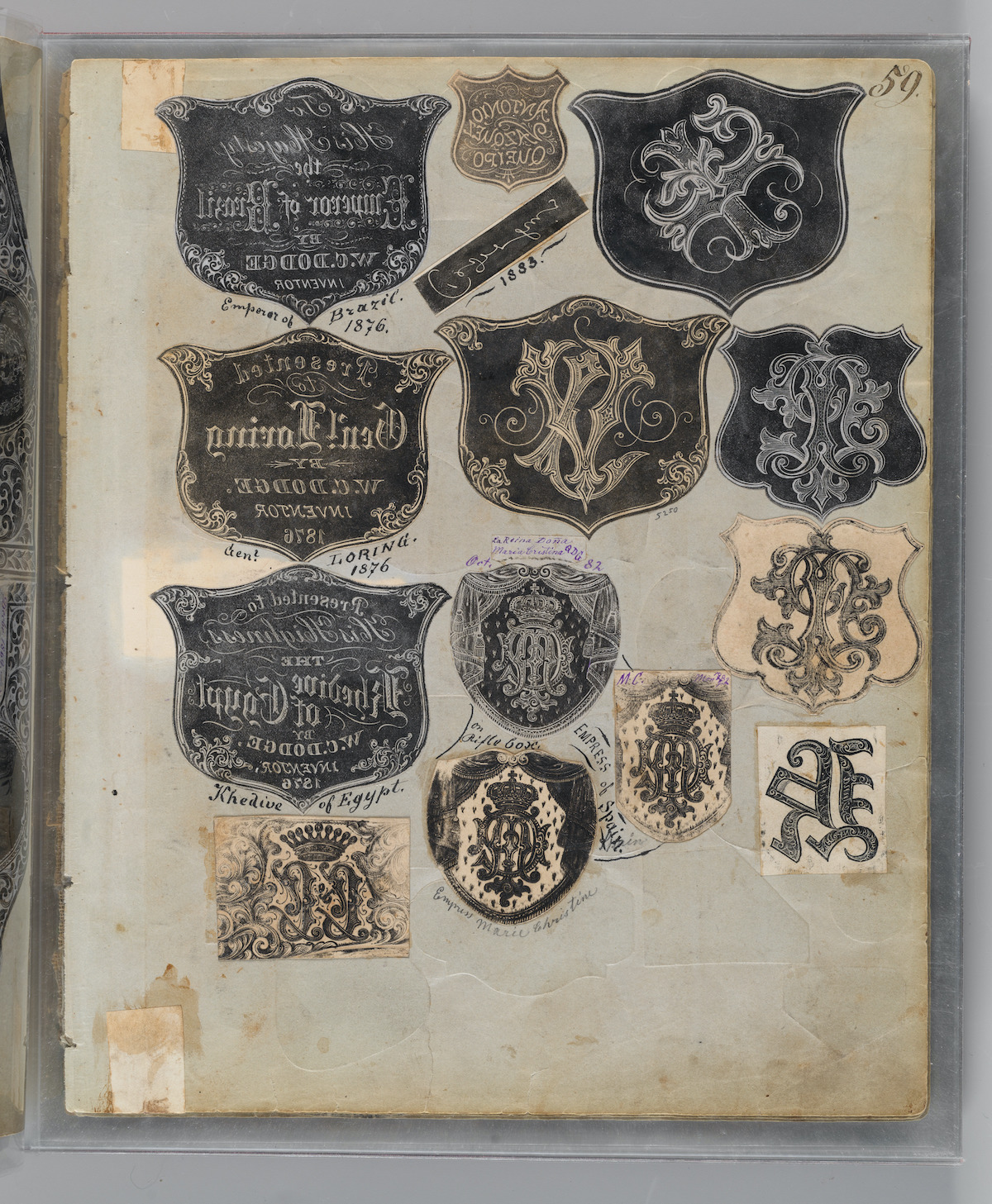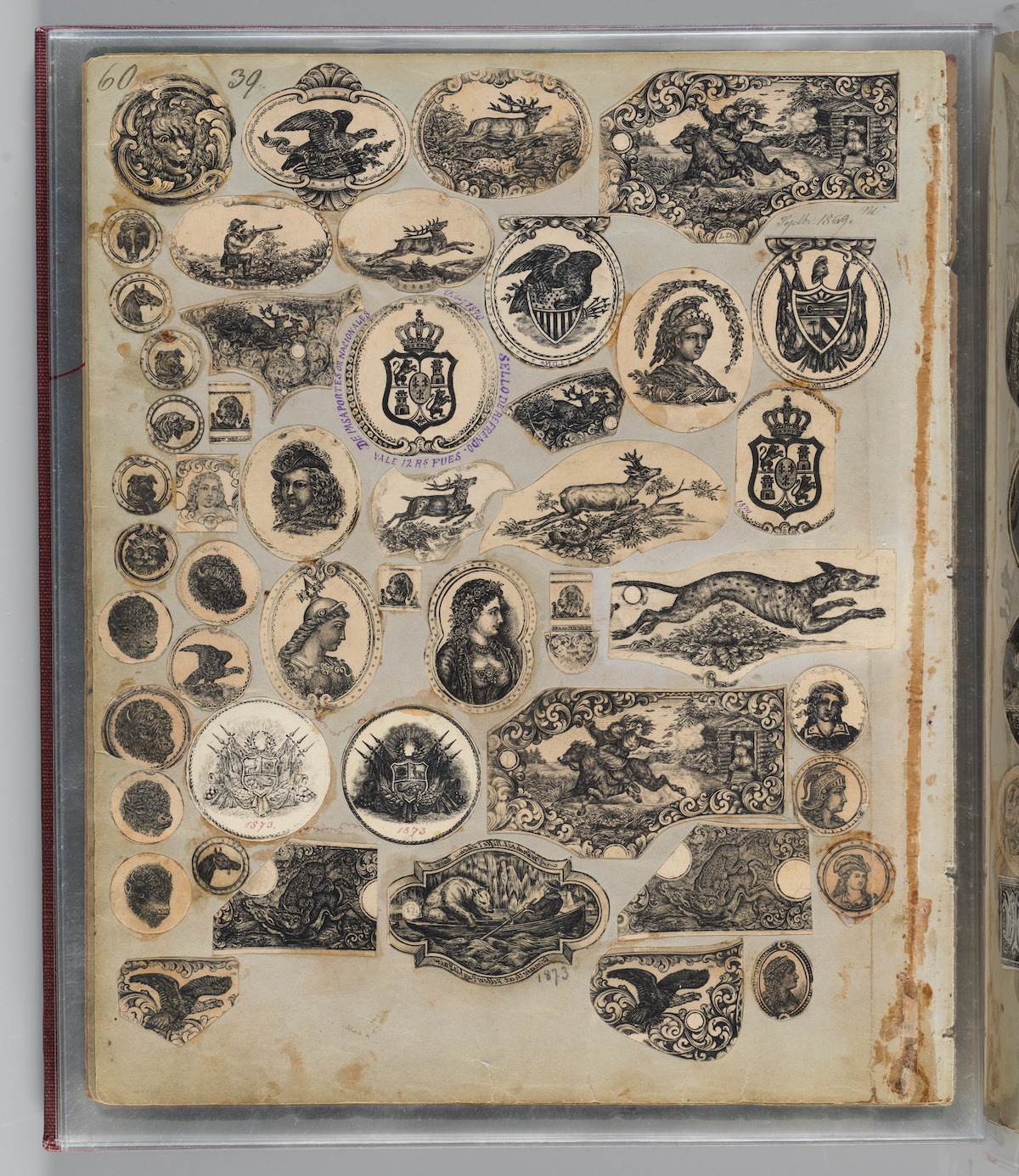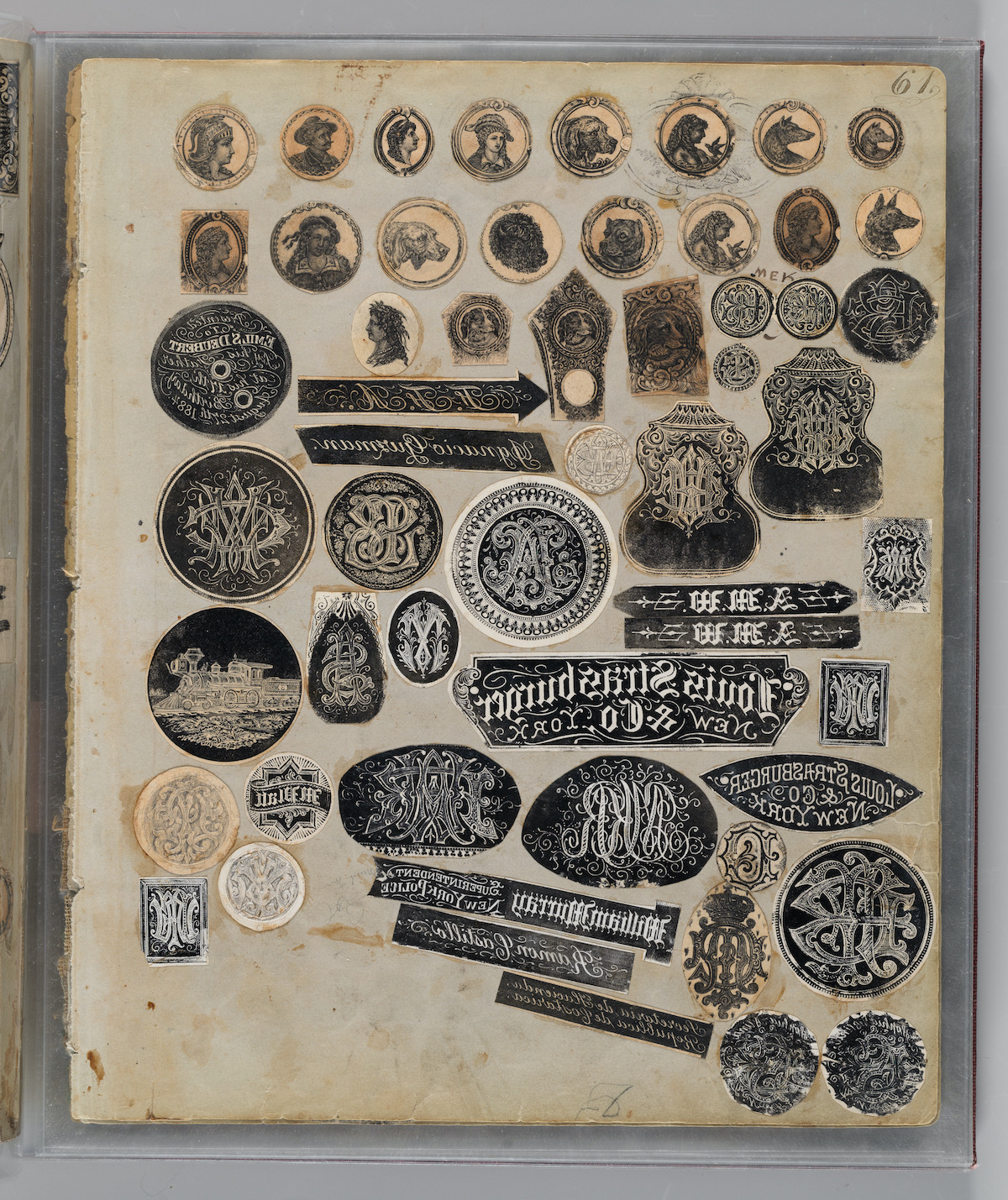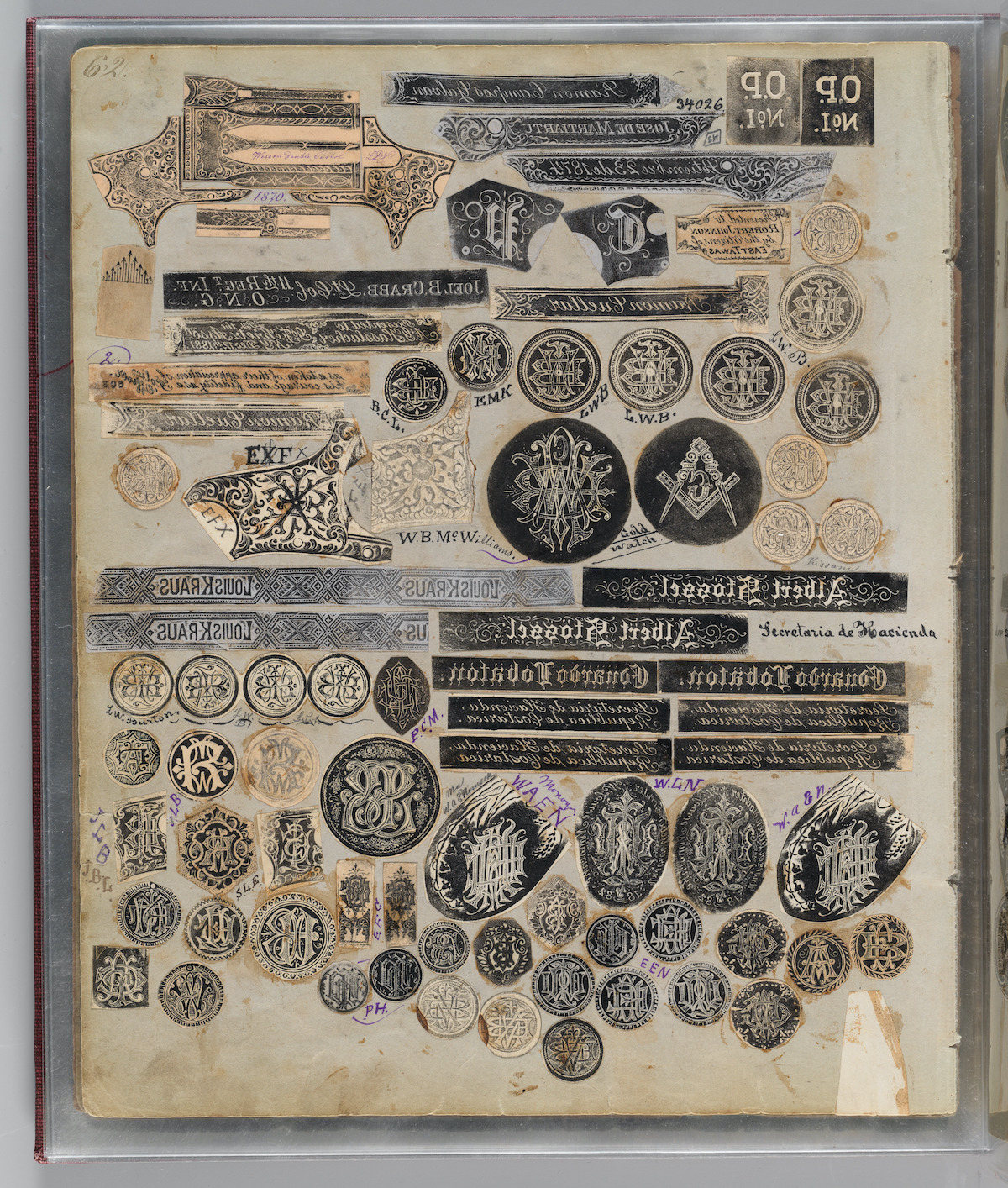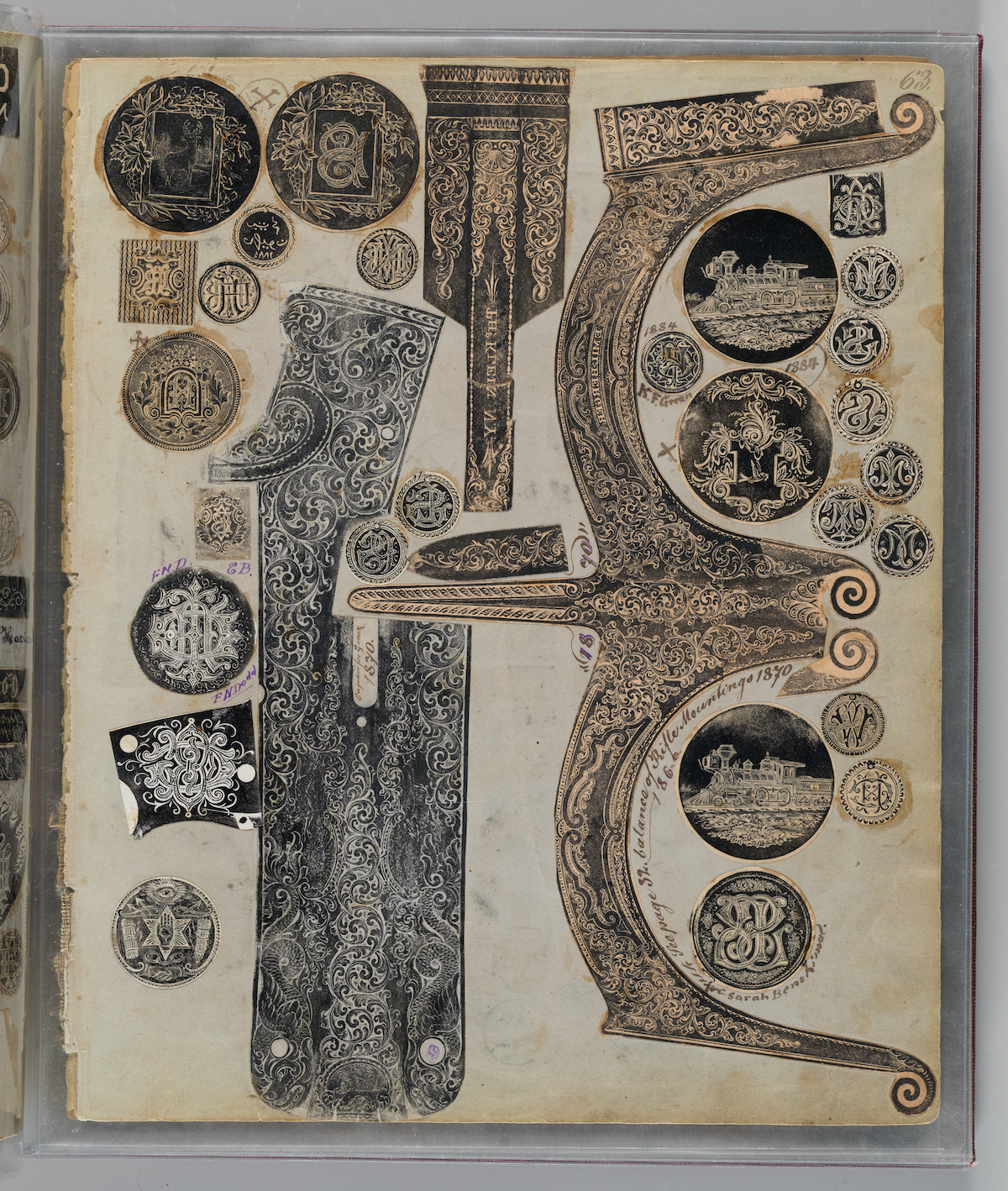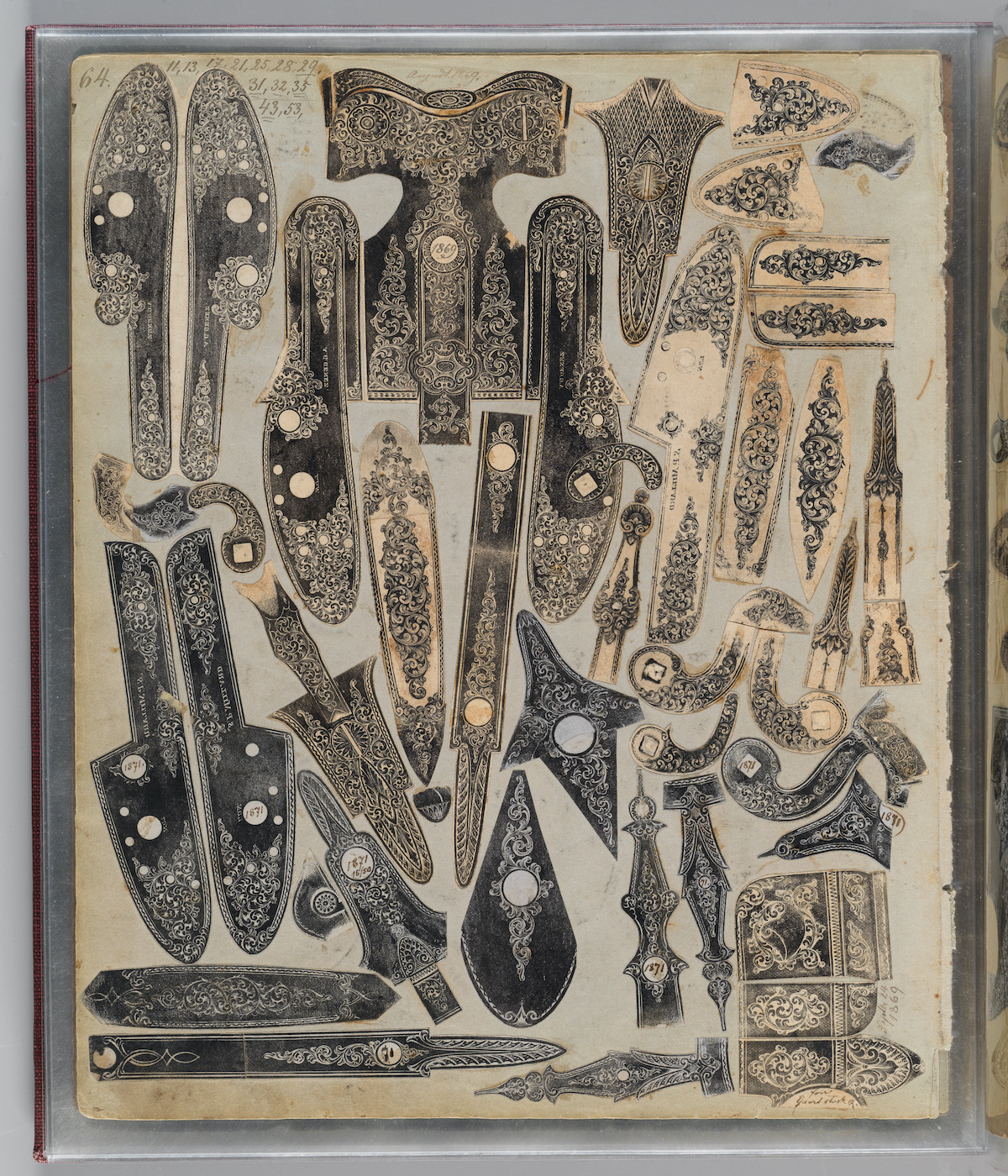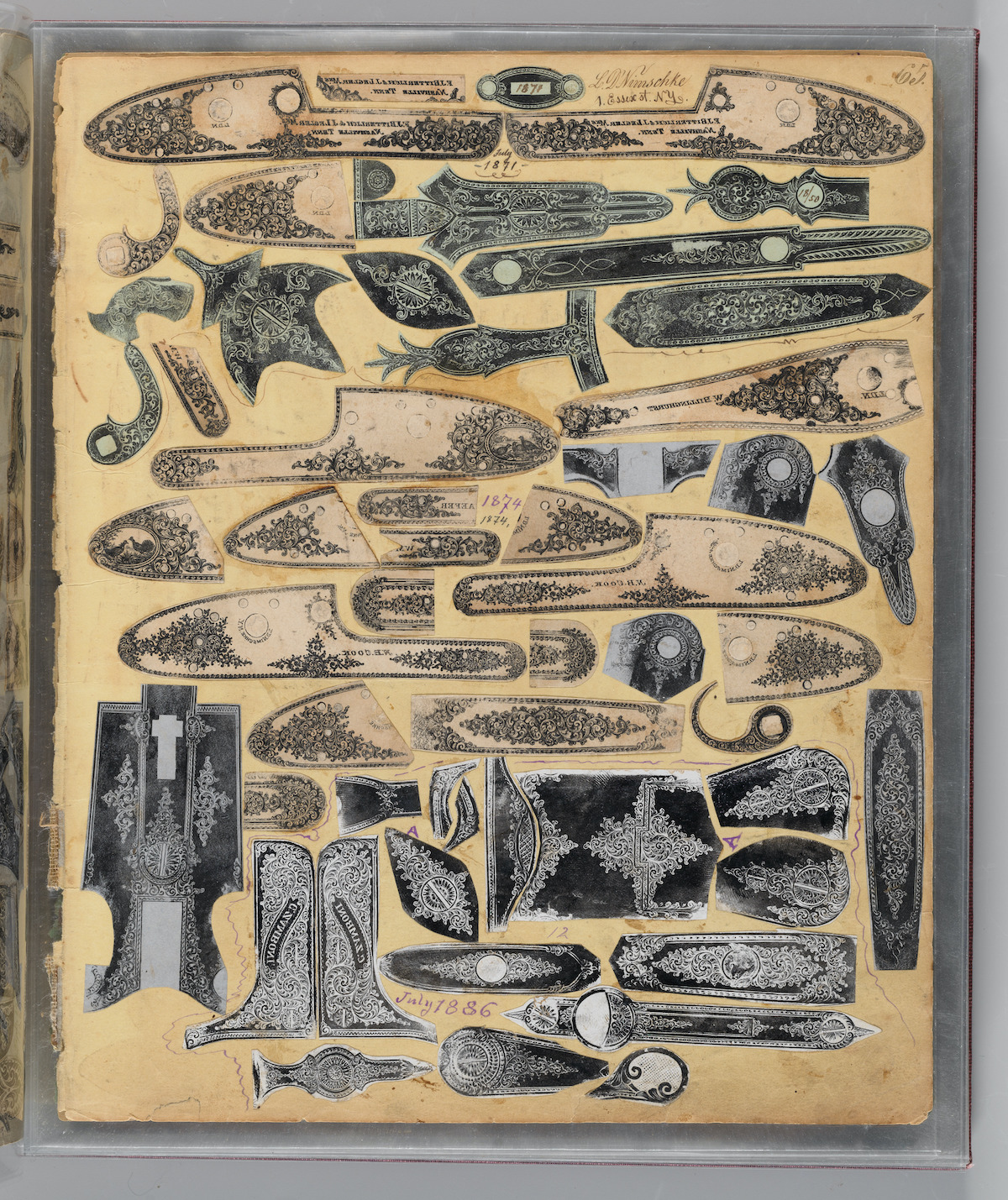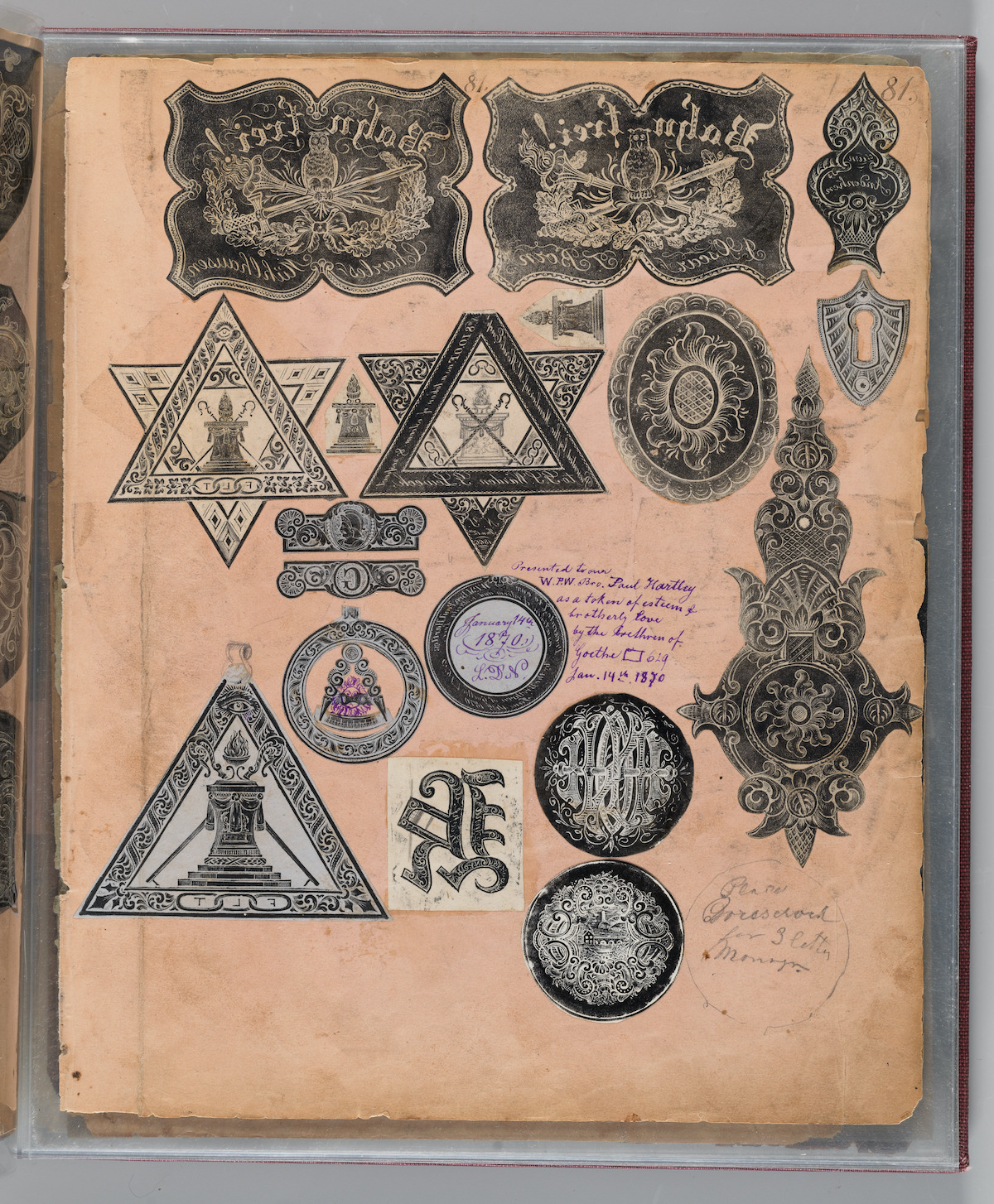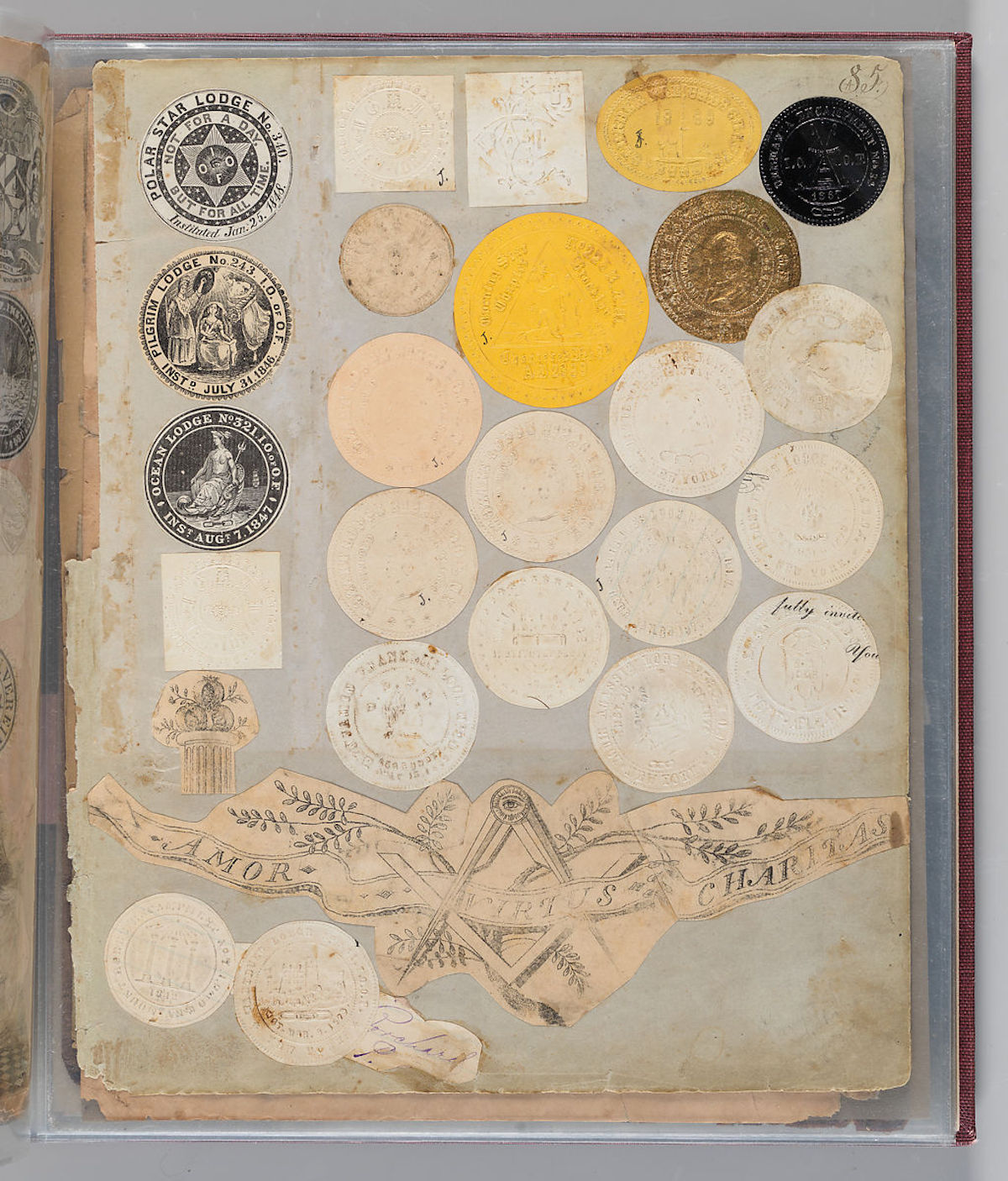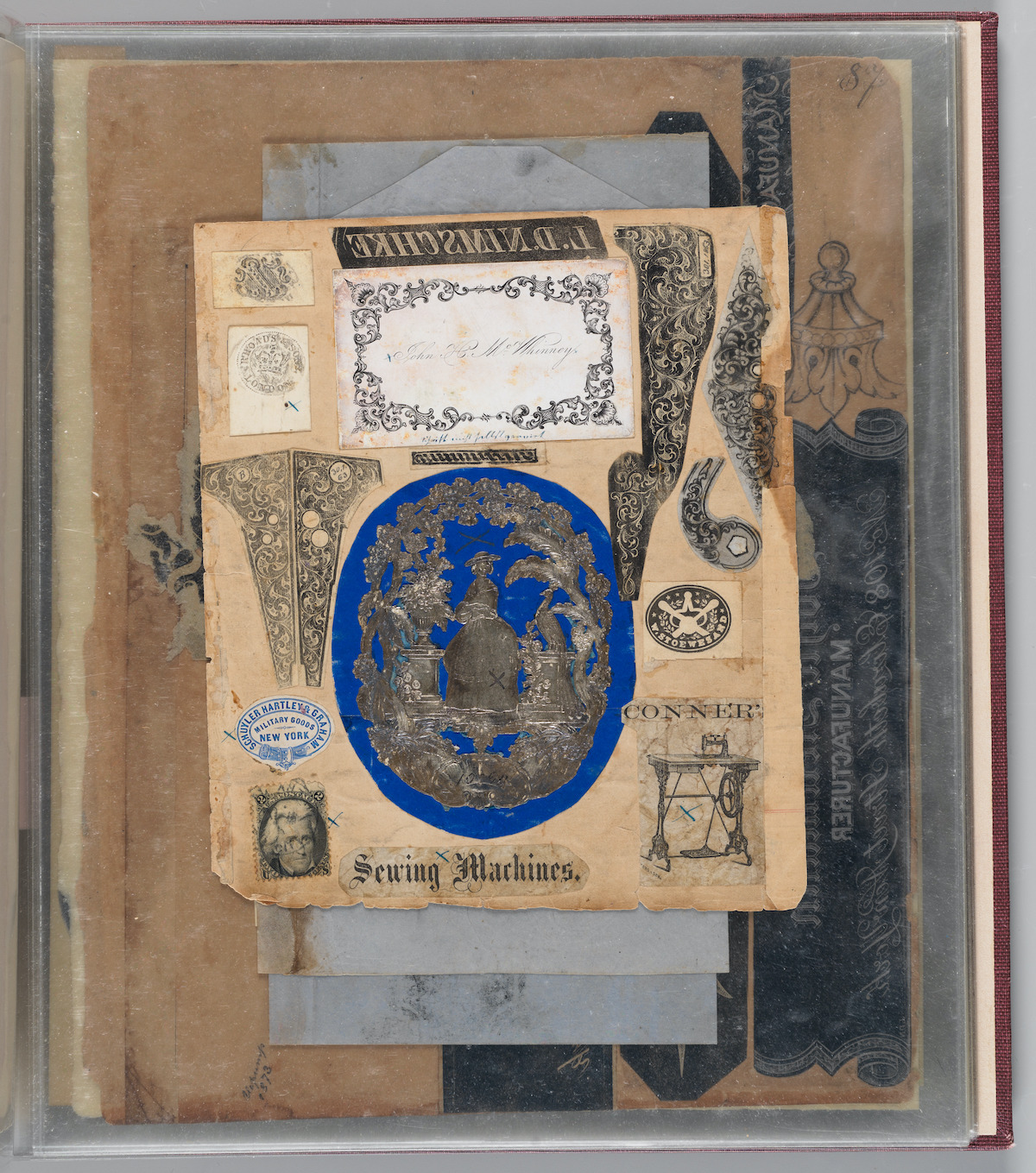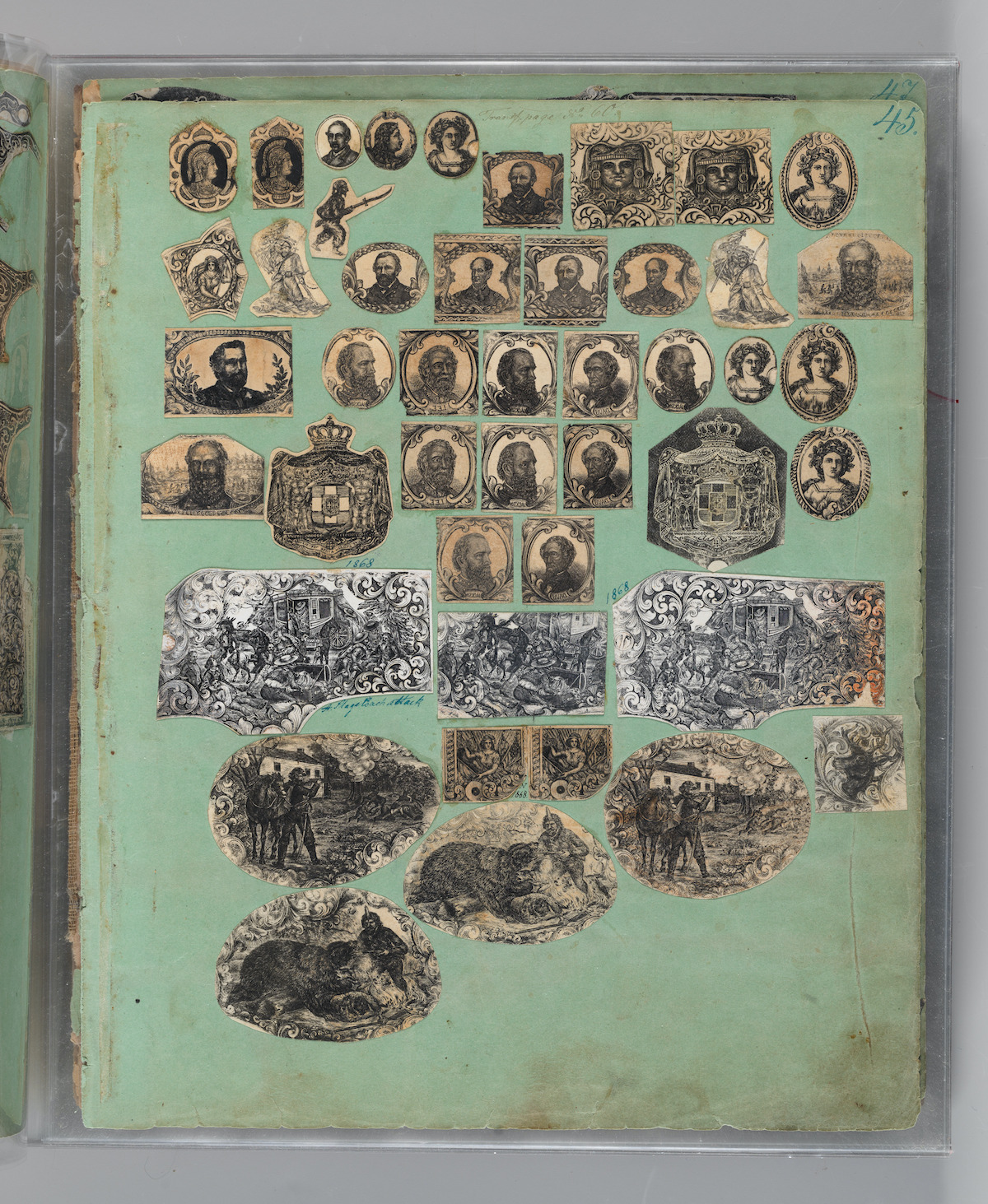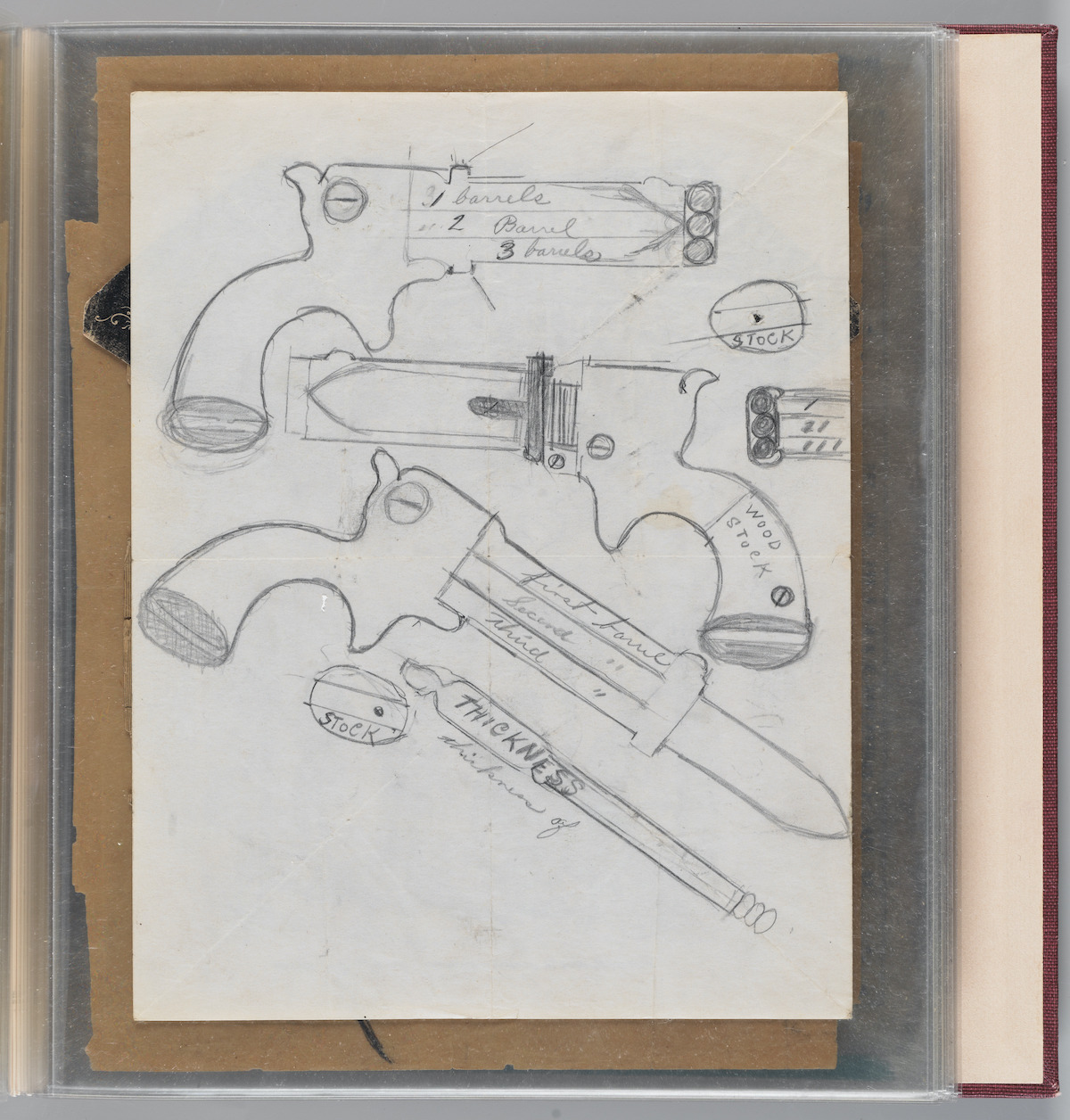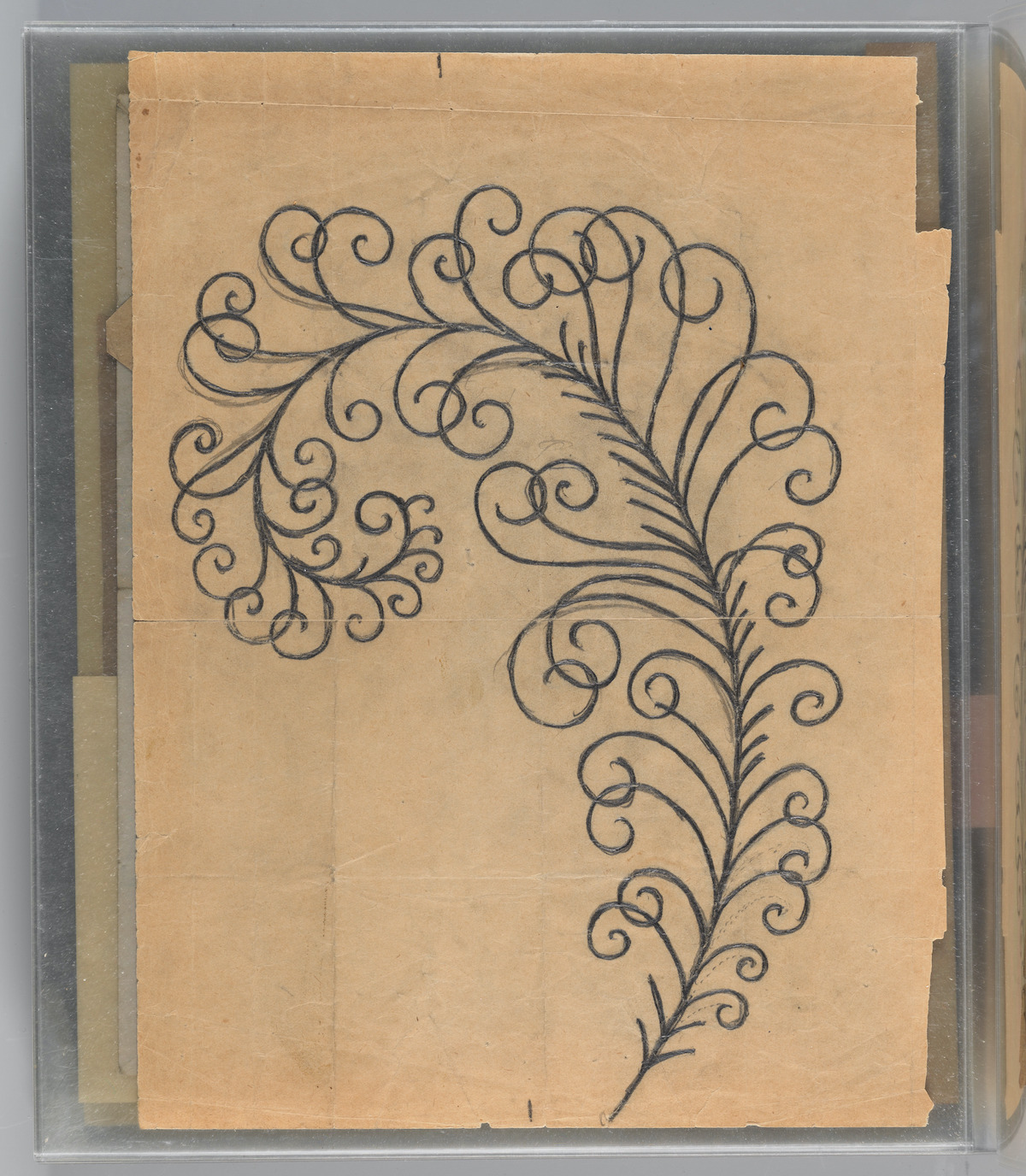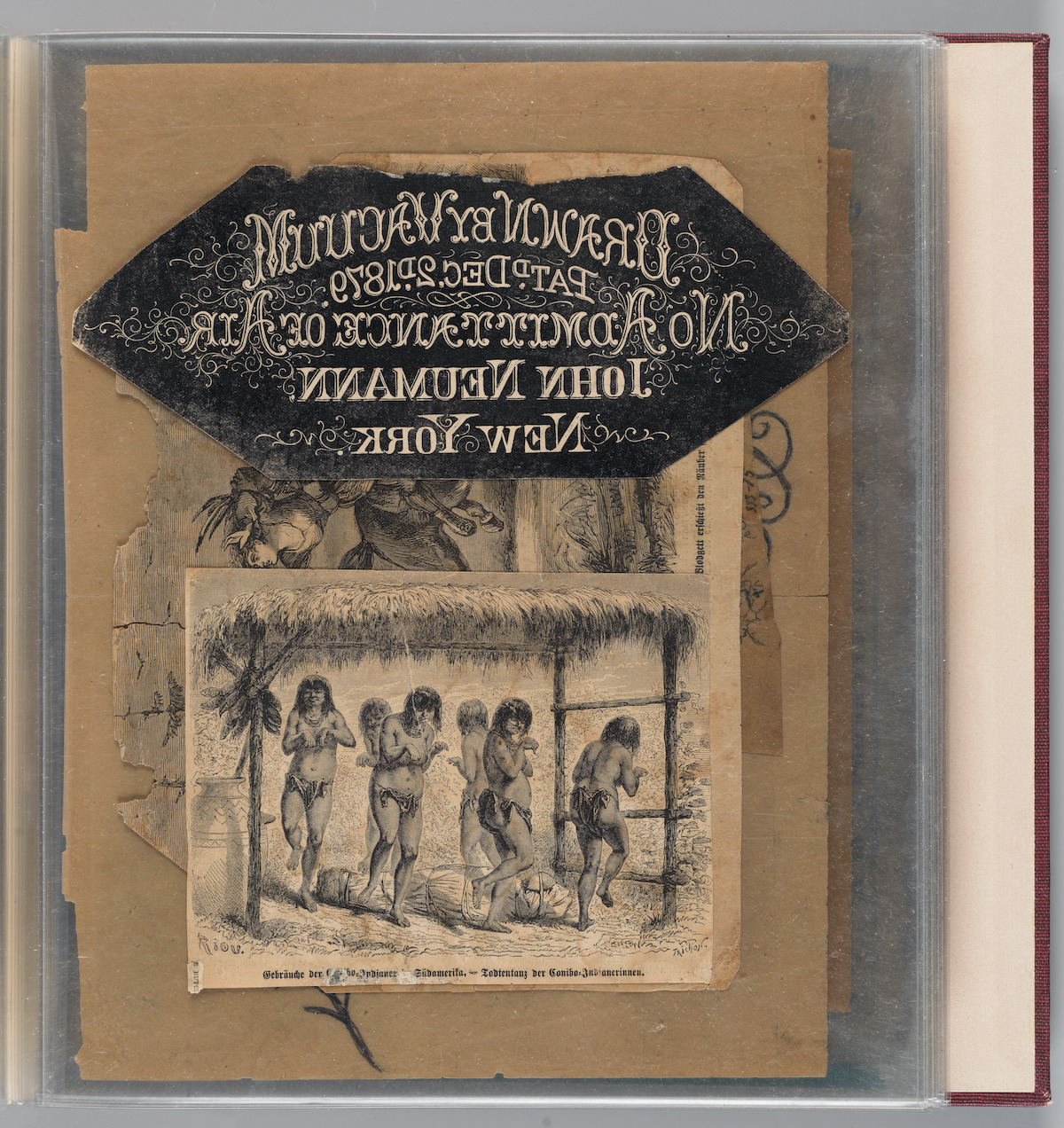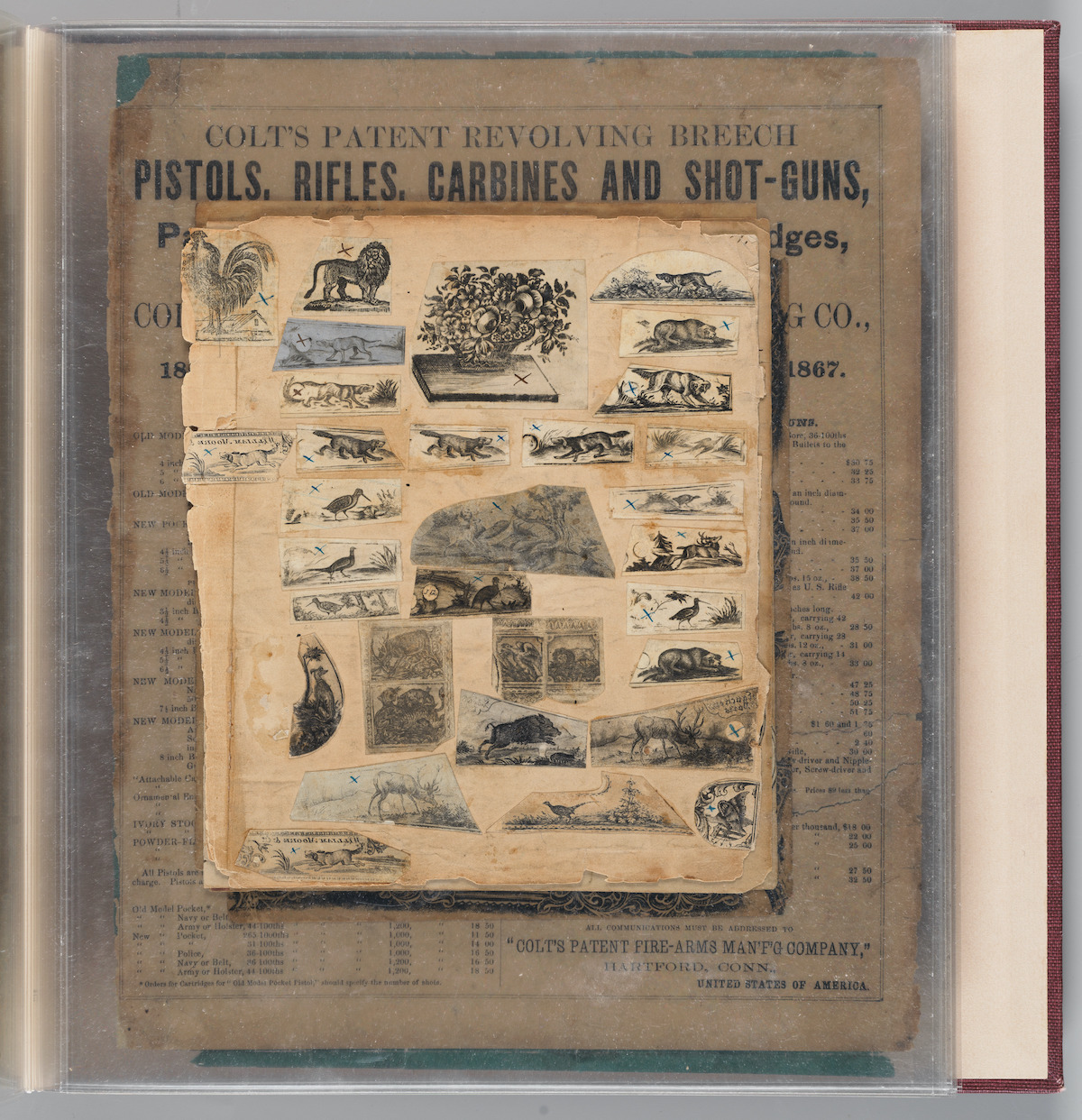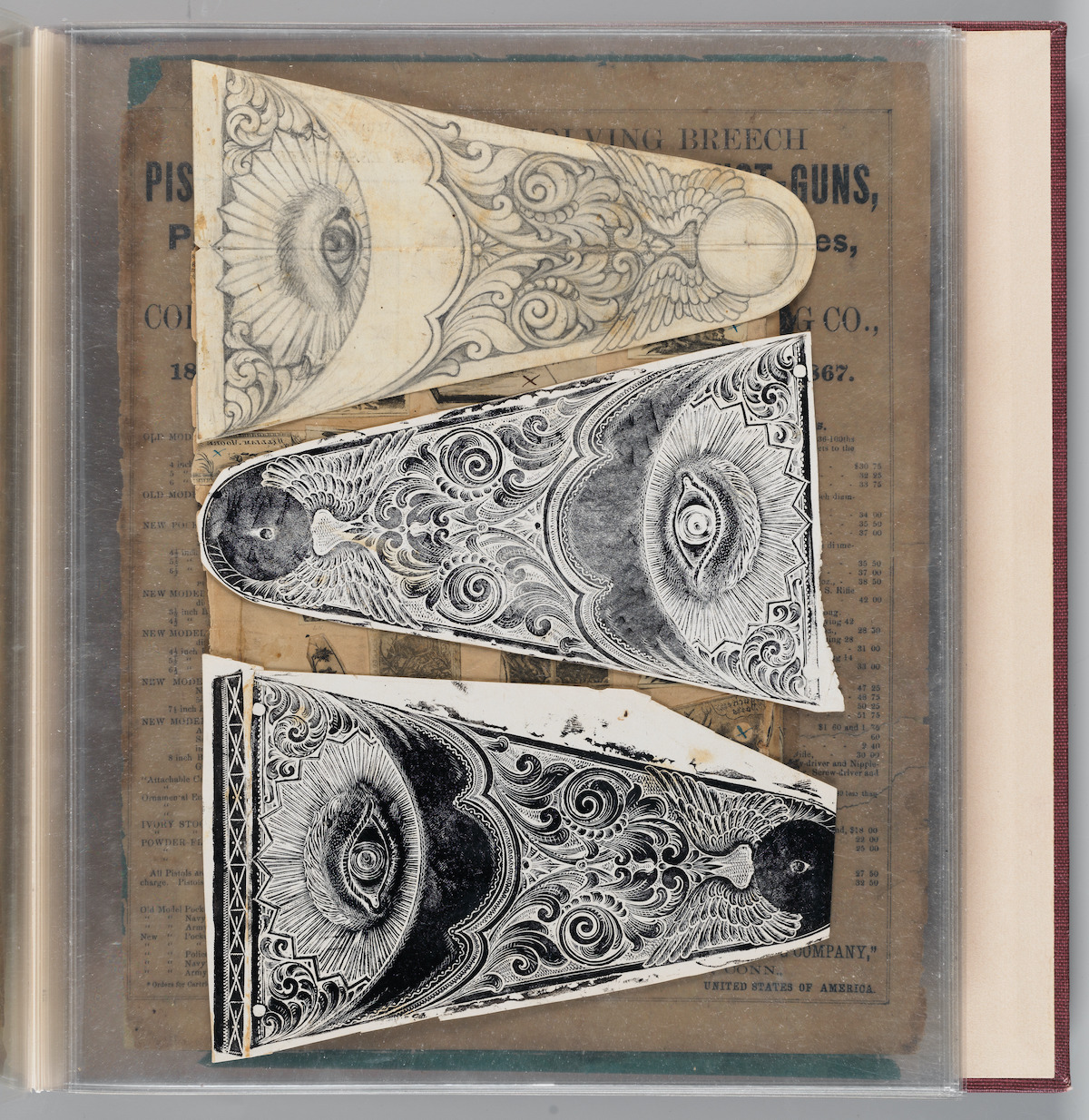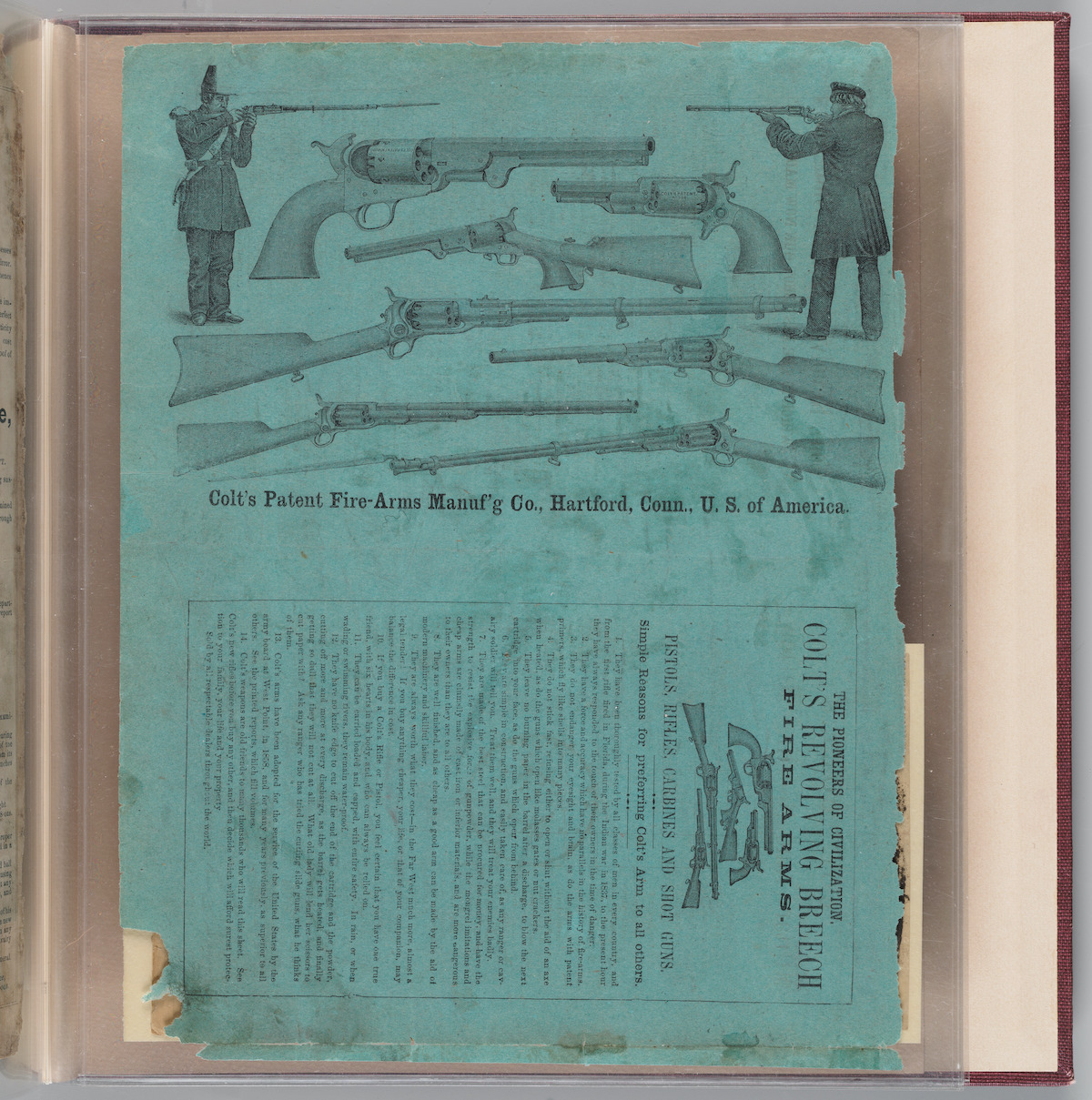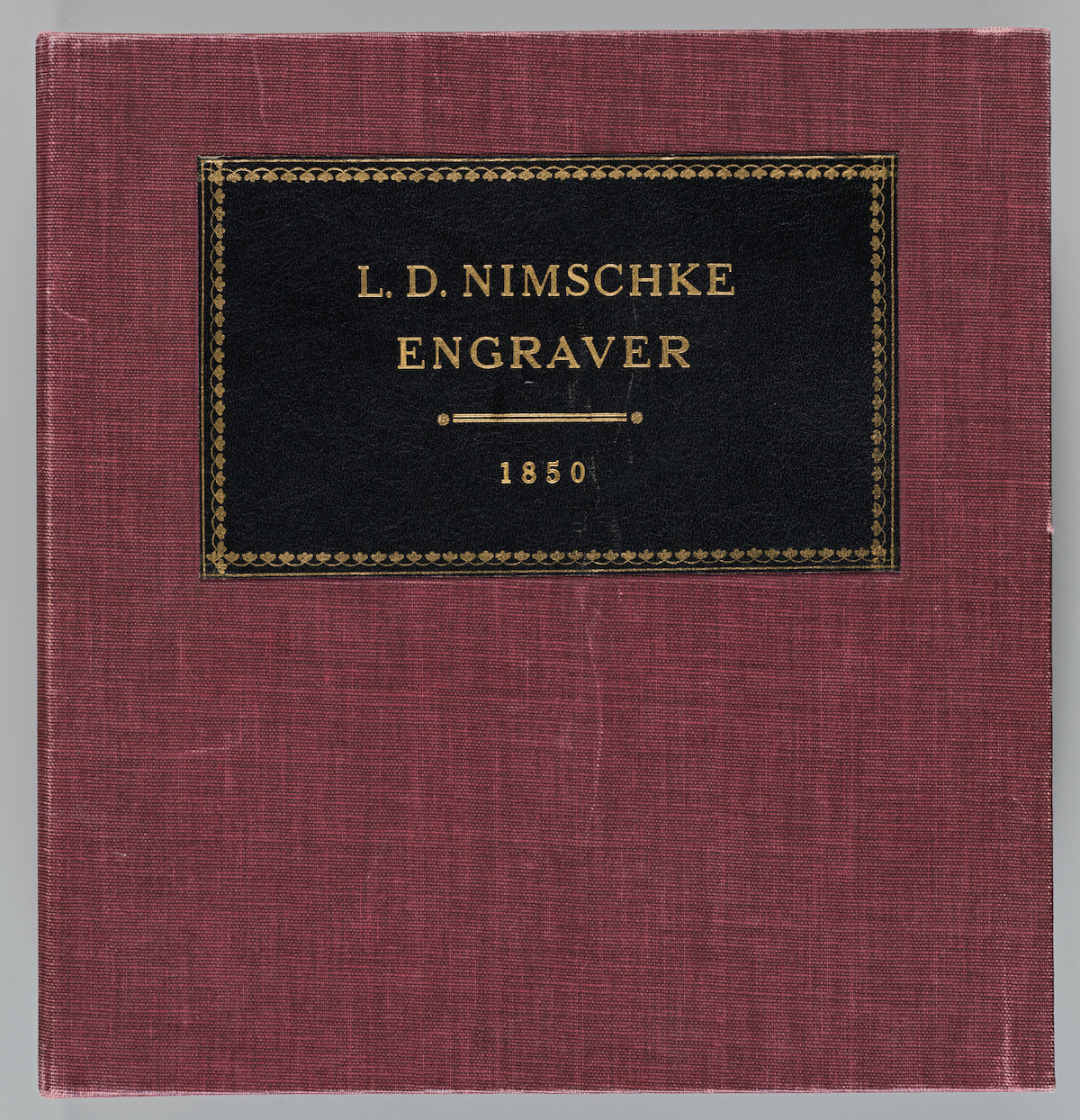 Via The Met