In 1962 when the first of these photos were taken the photographer was just 13 and took photos using a Halina PET camera and Ektachrome film. He lived in Byfleet, 20 miles from the centre of London and rom 1971 to 1987  made frequent journeys by train to London.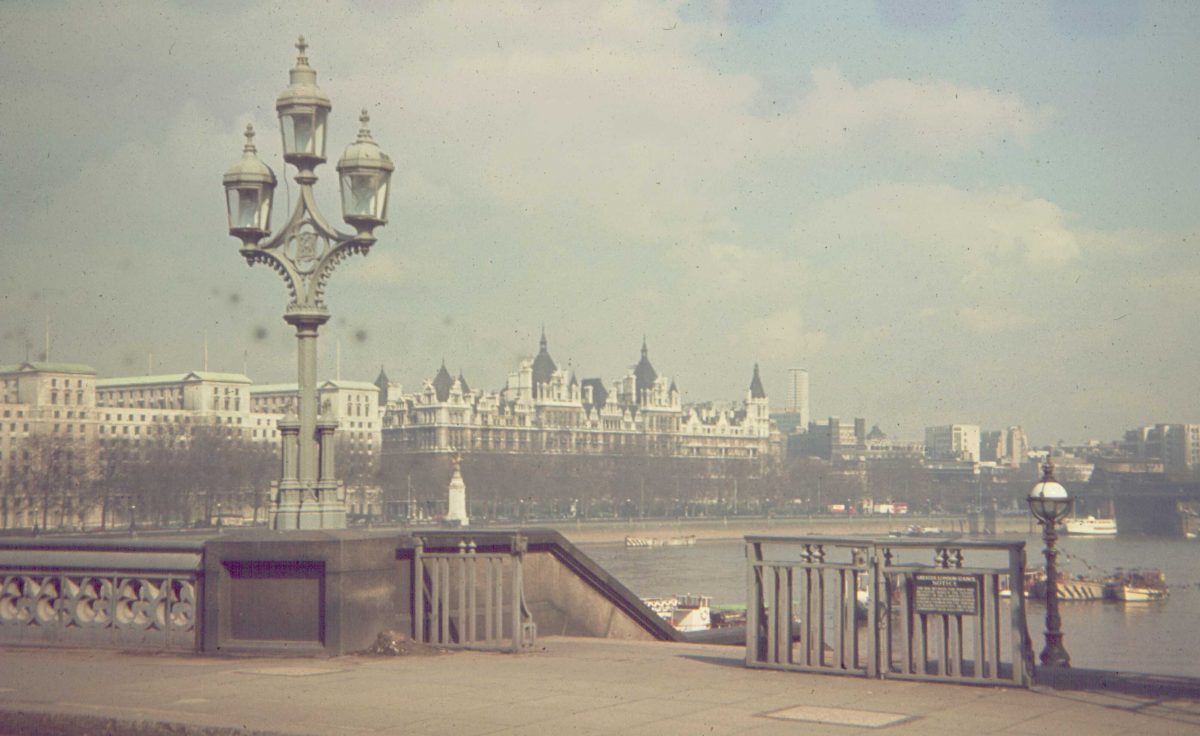 Ektachrome film was initially developed in the early 1940s and it enabled professional and amateur photographers to process their own colour films. Kodachrome had always been too complicated for amateurs and even smaller photographic laboratories to cope with. The characteristic appearance of Ektachrome became familiar to National Geographic readers who used the film for their colour photographs for decades. The traditional Kodachrome was too slow for many uses.
All Ektachrome products were discontinued in 2013 but as of September 2018 Kodak announced that they have made Ektachrome available again.
Photos used with permission and available at  Koenigsmark : London Retro on Flickr.