"I'll be looking like this until I'm 22 and then I'll take up motherhood. I'll be looking just the same this time next year. This time in five years? I'll be dead."
– The Face, December 1981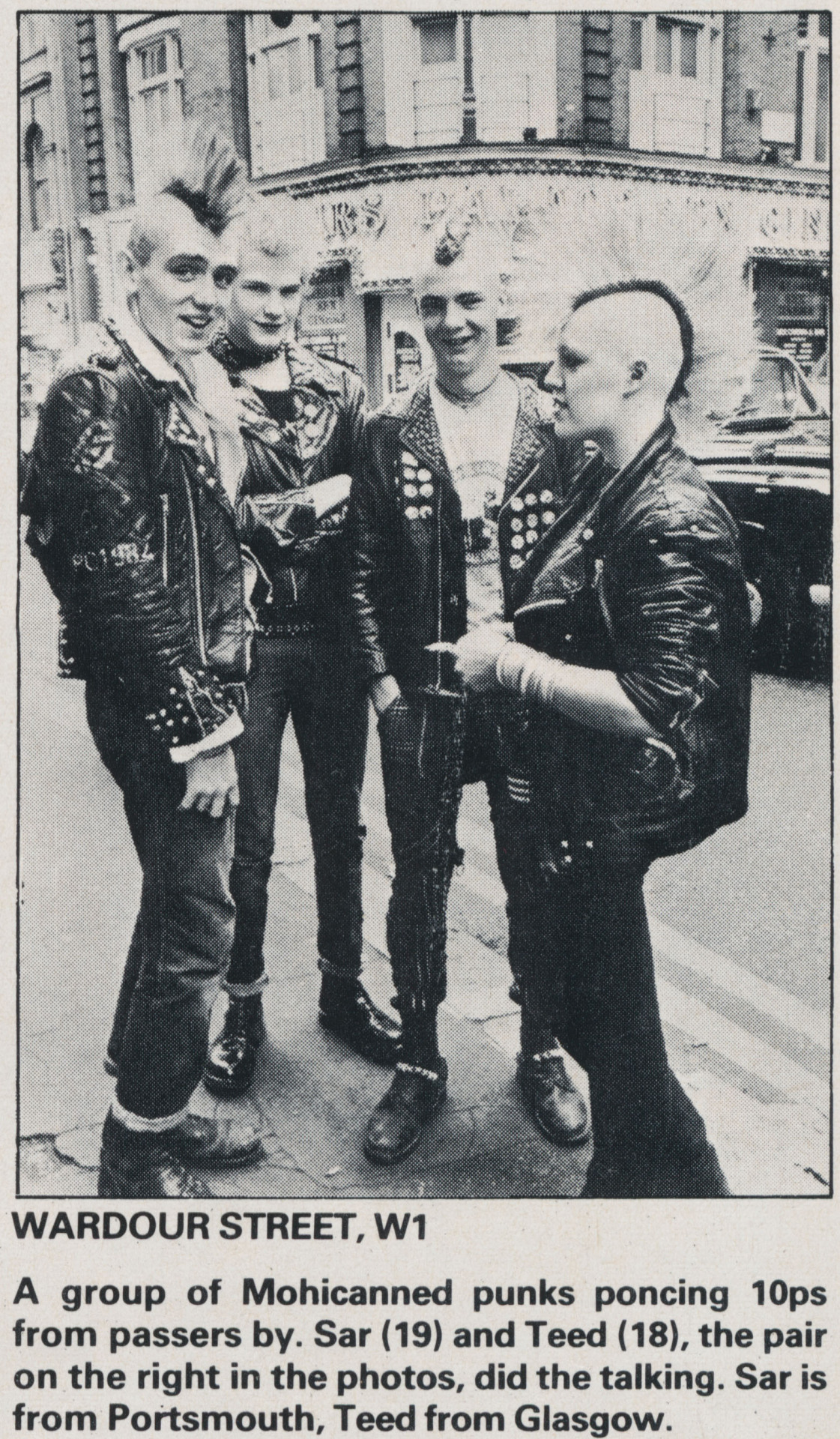 In December 1981, The UK's The Face magazine ran the feature 'Punk Rock: 5 Years On'. Photographer Virginia Turbett was  commissioned to look for punks in London, take their photo and get  few words about what punk meant to them. But five years on from what? The magazine didn't give readers a timeline.
If the story of punk's etymology is told at all, it is normally told this way: at the very end of the sixties, and the very start of the seventies, the word bubbled up in rock criticism, most notably when Lester Bangs referred to The MC5 and Iggy Pop as "punks." In 1971, they say, Creem magaine editor Dave Marsh coined the term "punk rock," in a review of ? And The Mysterians. The next year, the future Patti Smith guitarist Lenny Kaye used the phrase to describe Nuggets, his compilation of mid-sixties garage. By 1976, it was used for the bands who played at Max's Kansas City and CBGBs, via a New York magazine called Punk. The term re-crossed the Atlantic, and was used to describe British bands. The Sex Pistols Anarchy in the UK was released in late November of 1976.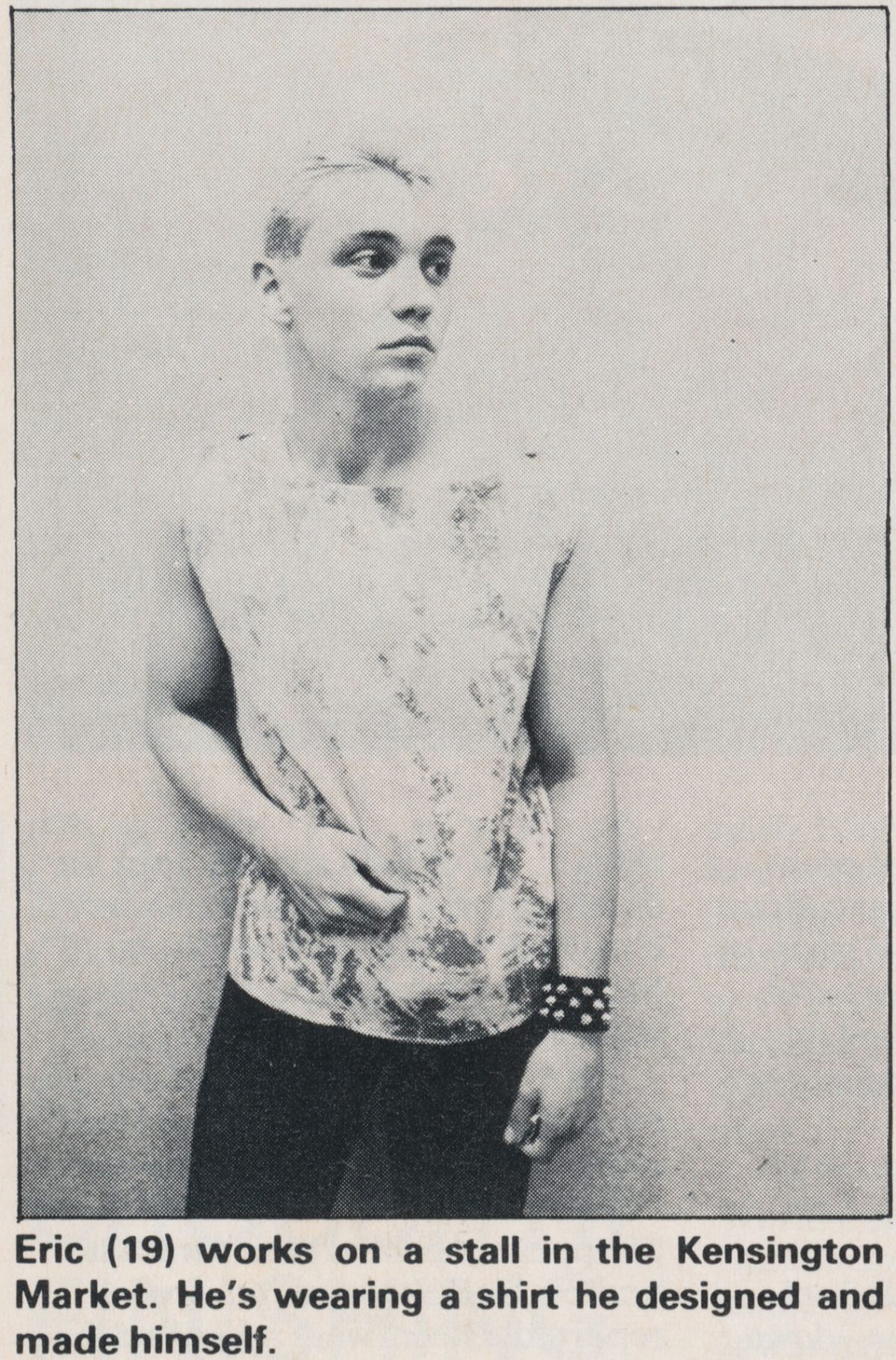 "The punk scene, as such, means nothing to me now. I don't buy records. Bands I like are: Killing Joke, Theatre of Hate, Cramps and the Psychedelic Furs."
– Eric, Kensington Market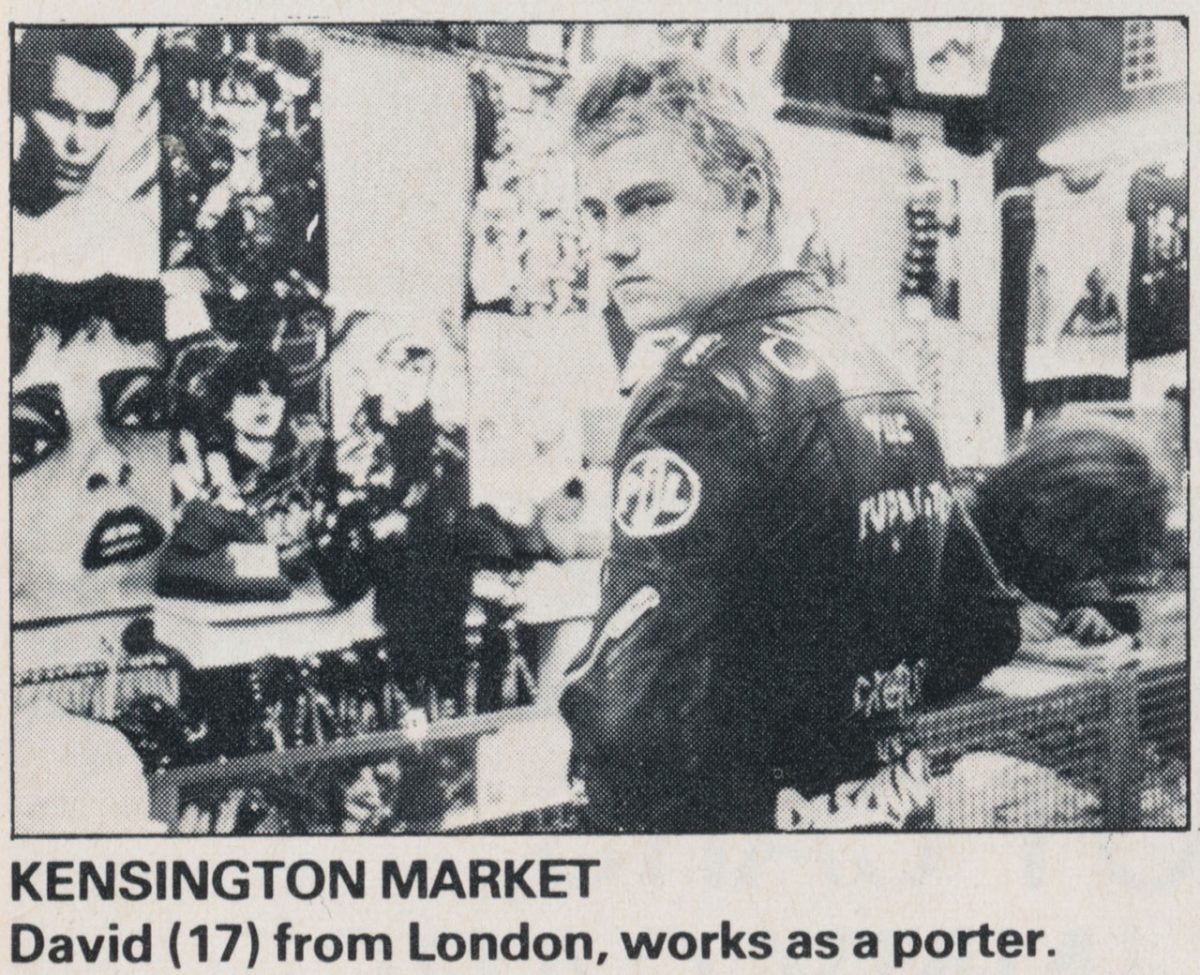 "Now there's some great new bands: Exploited, Anti Pasti, Vice Squad, Theatre of Hate, Crass, the Subs. I liked the music at the beginning, but I didn't start dressing up punk until after the Pistols split up."
– David, 17, Kensington Market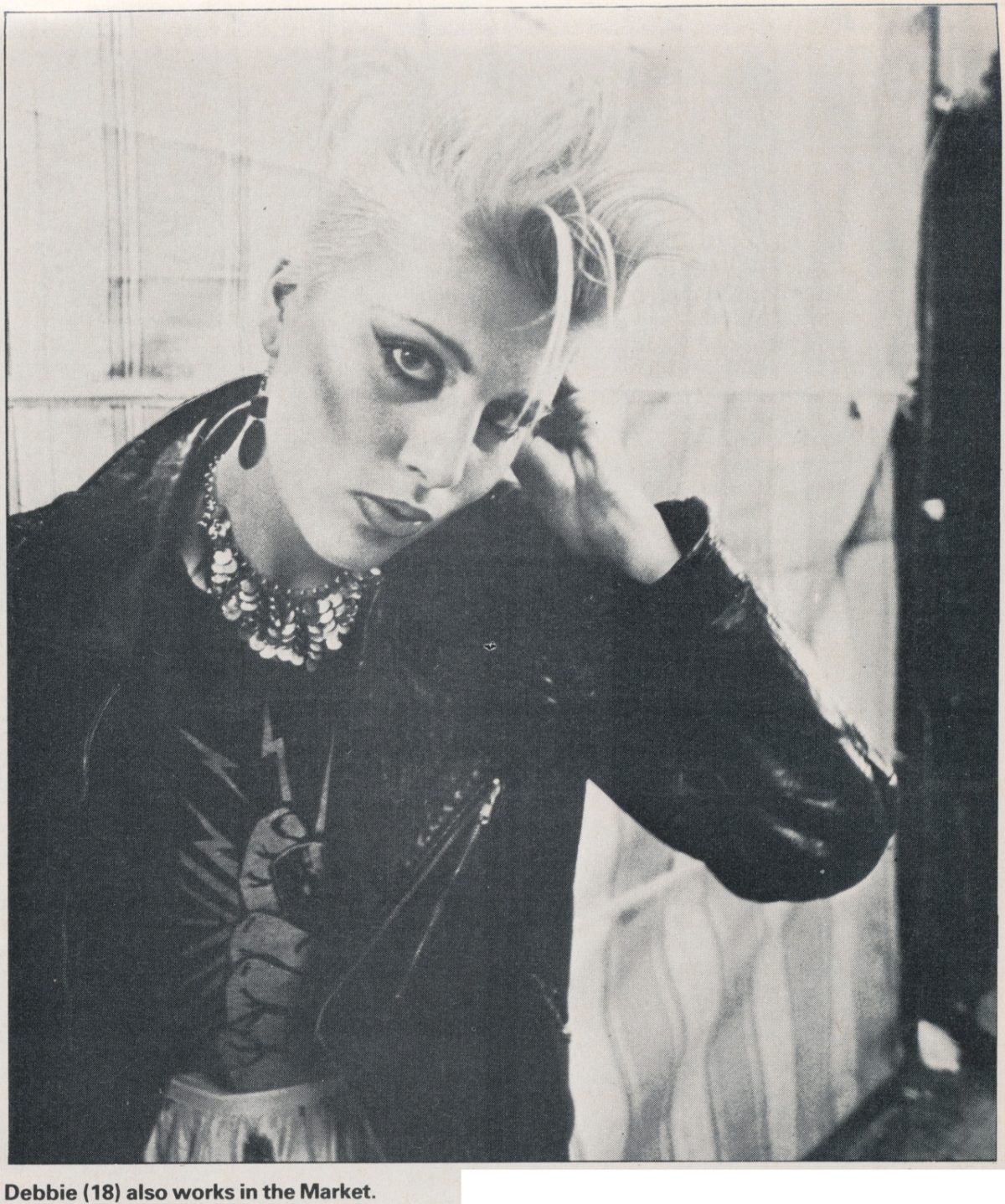 "I wouldn't class myself as a punk, I'm just an individual. I don't like being put into categories."
– Debbie, 18, Kensington Market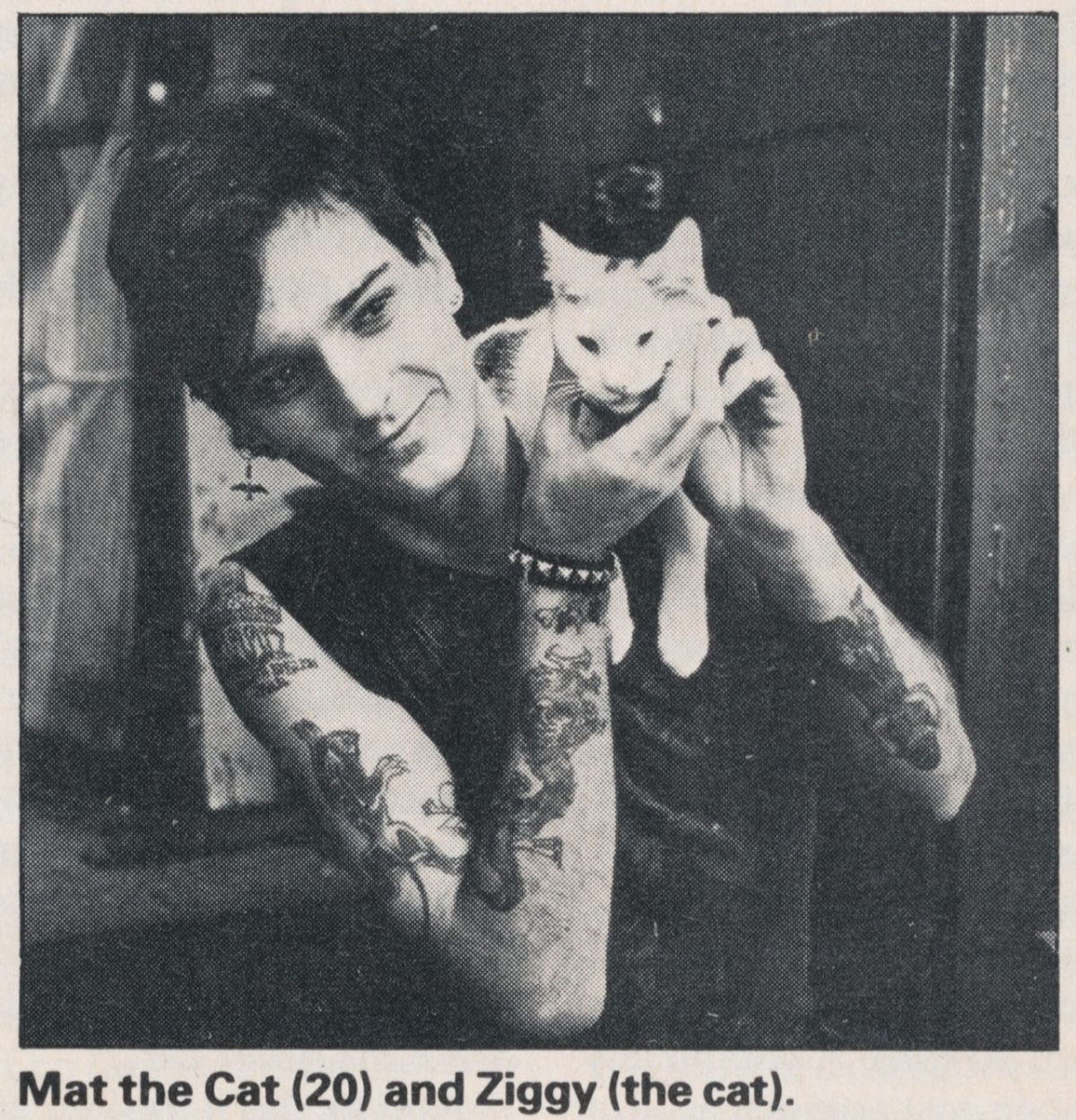 "I'm into drugs, drink and sex. … I like Psychedelic Furs, Bauhaus, Killing Joke, Clash and The Cure."
– Mat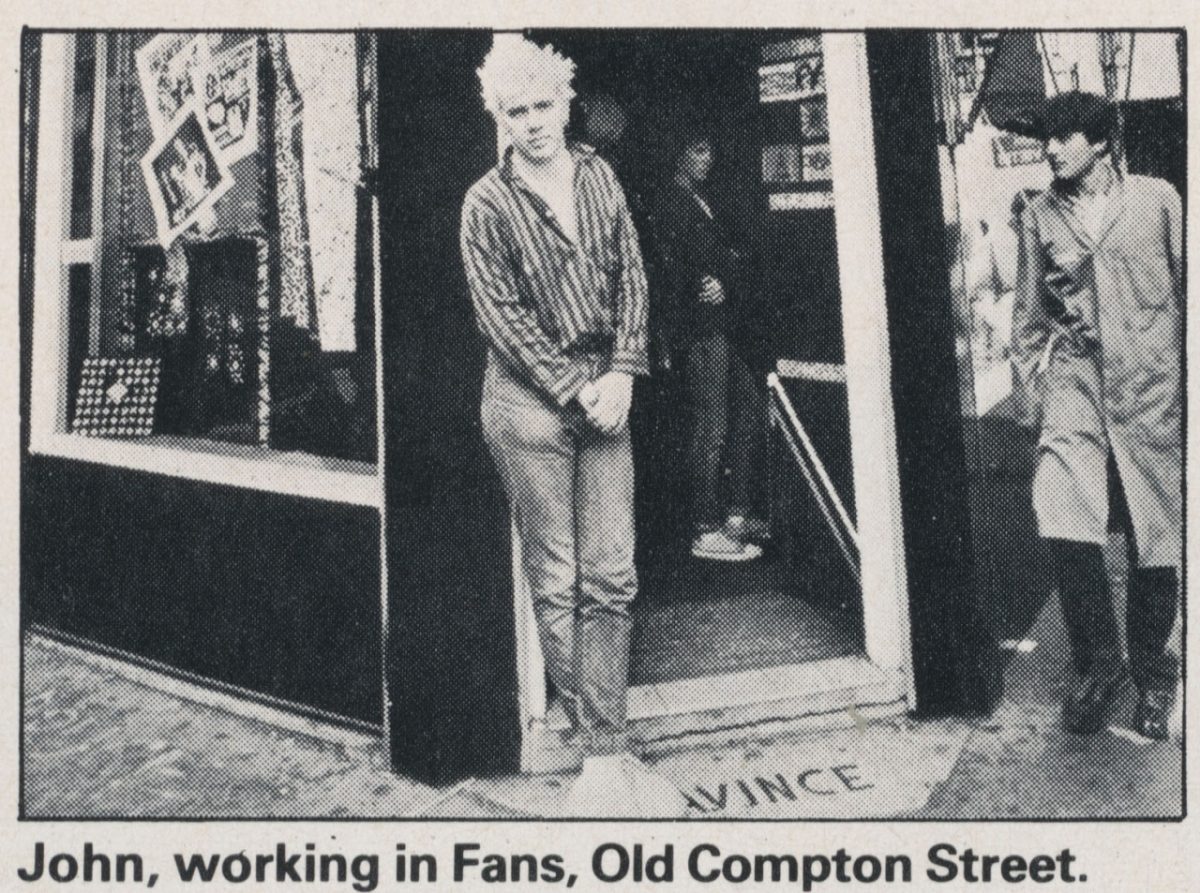 "In summer we get hundreds of Punk tourists: French, German, Spanish and Yugoslavian. They'll buy anything! We do mail order and the only foreign letters we get are from Yugoslavia."
– John, Fans, Old Compton Street, Soho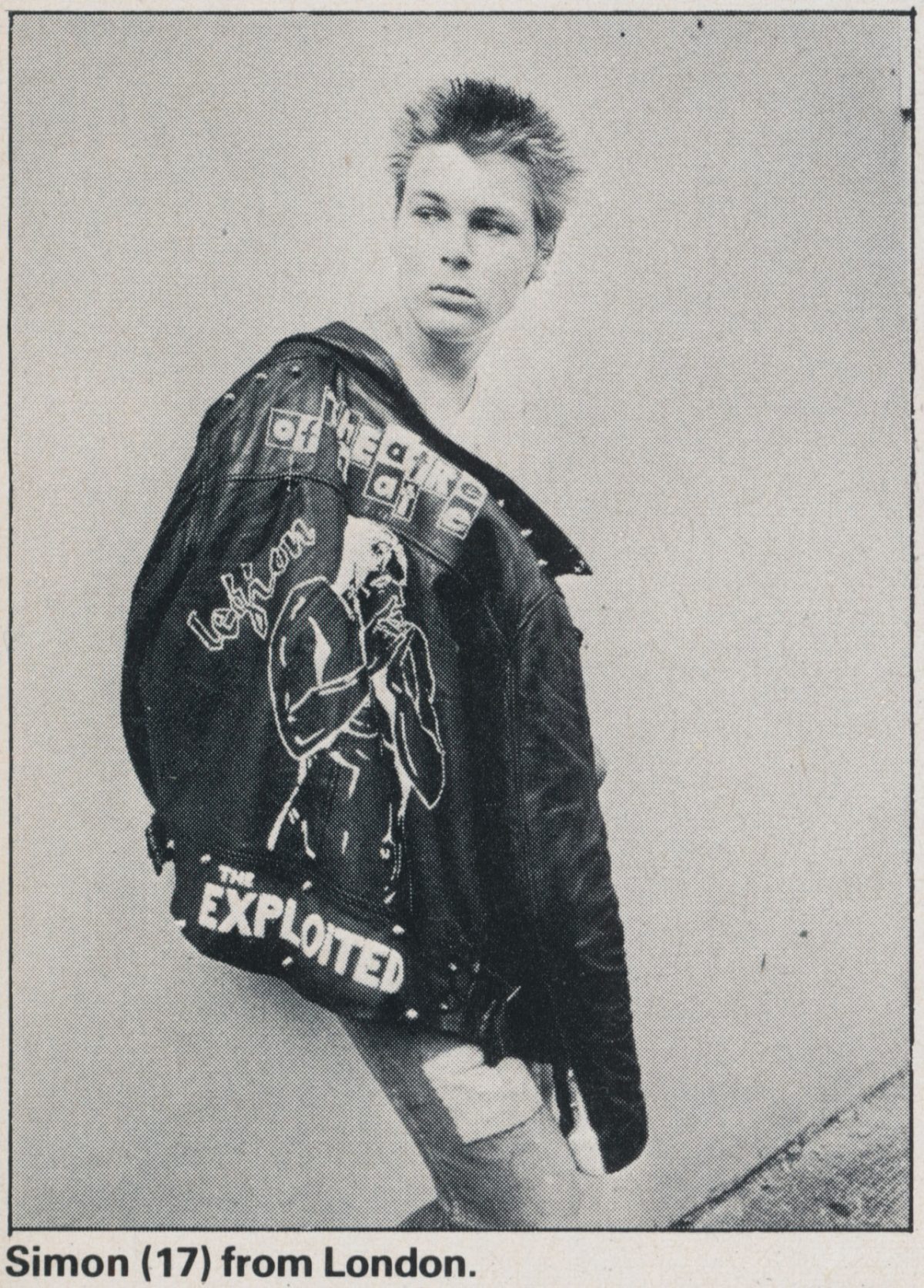 "Now I listen to Theatre of Hate, Exploited, Anti Pasti, Damned, Killing Joke, Siouxsie and Vice Squad. … Occasionally I get people coming up and asking Where were you in '76, but I was only 12. I'll probably be a punk this time next year."
– Simon, 17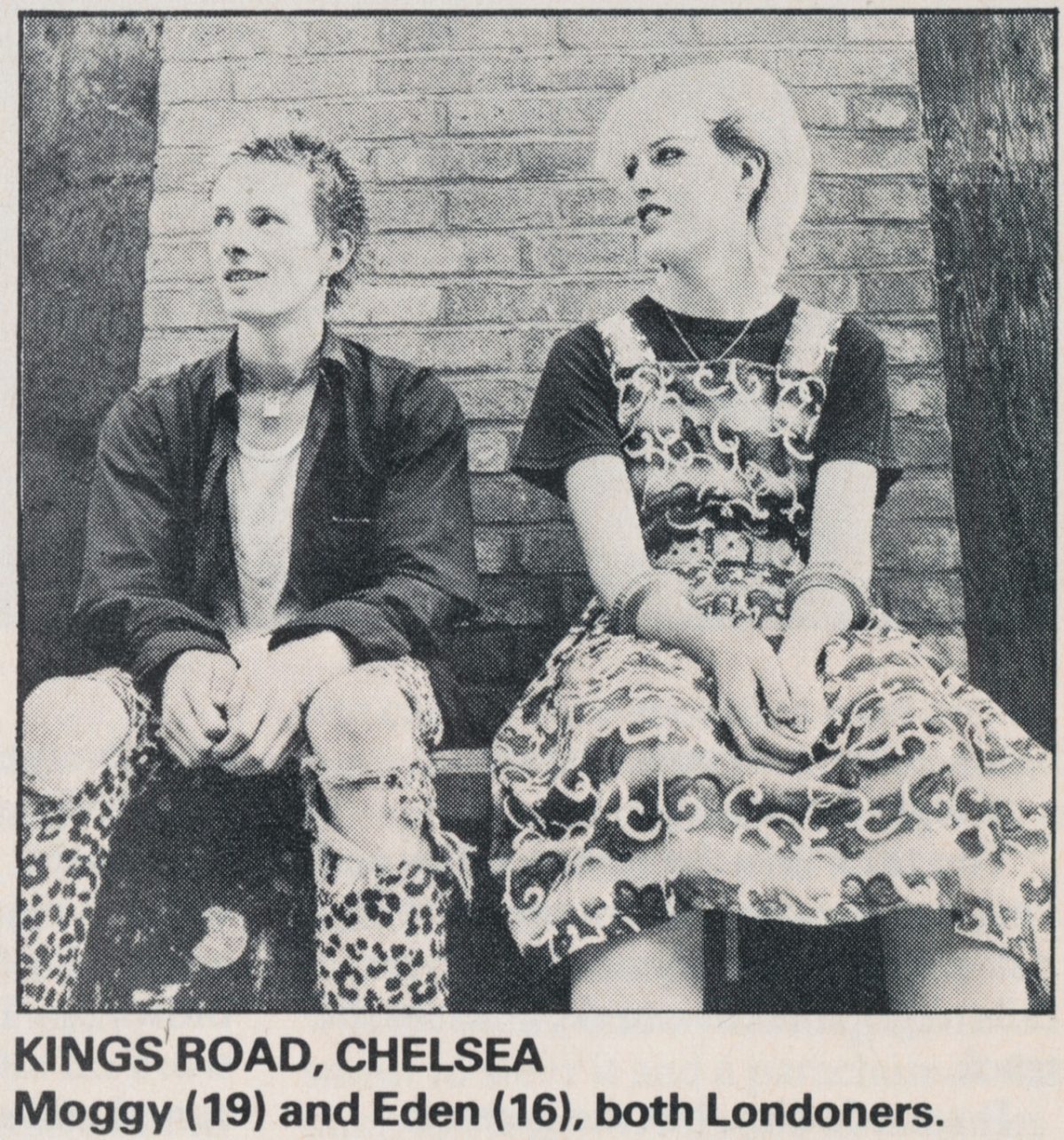 Moggy, 19: "It all means nothing now; though it's getting better with all the Oi bands. I like The Exploited, Anti Pasti, and Rigor Mortis."

Eden, 16: "I'll always be a punk. I want my kids to be punks."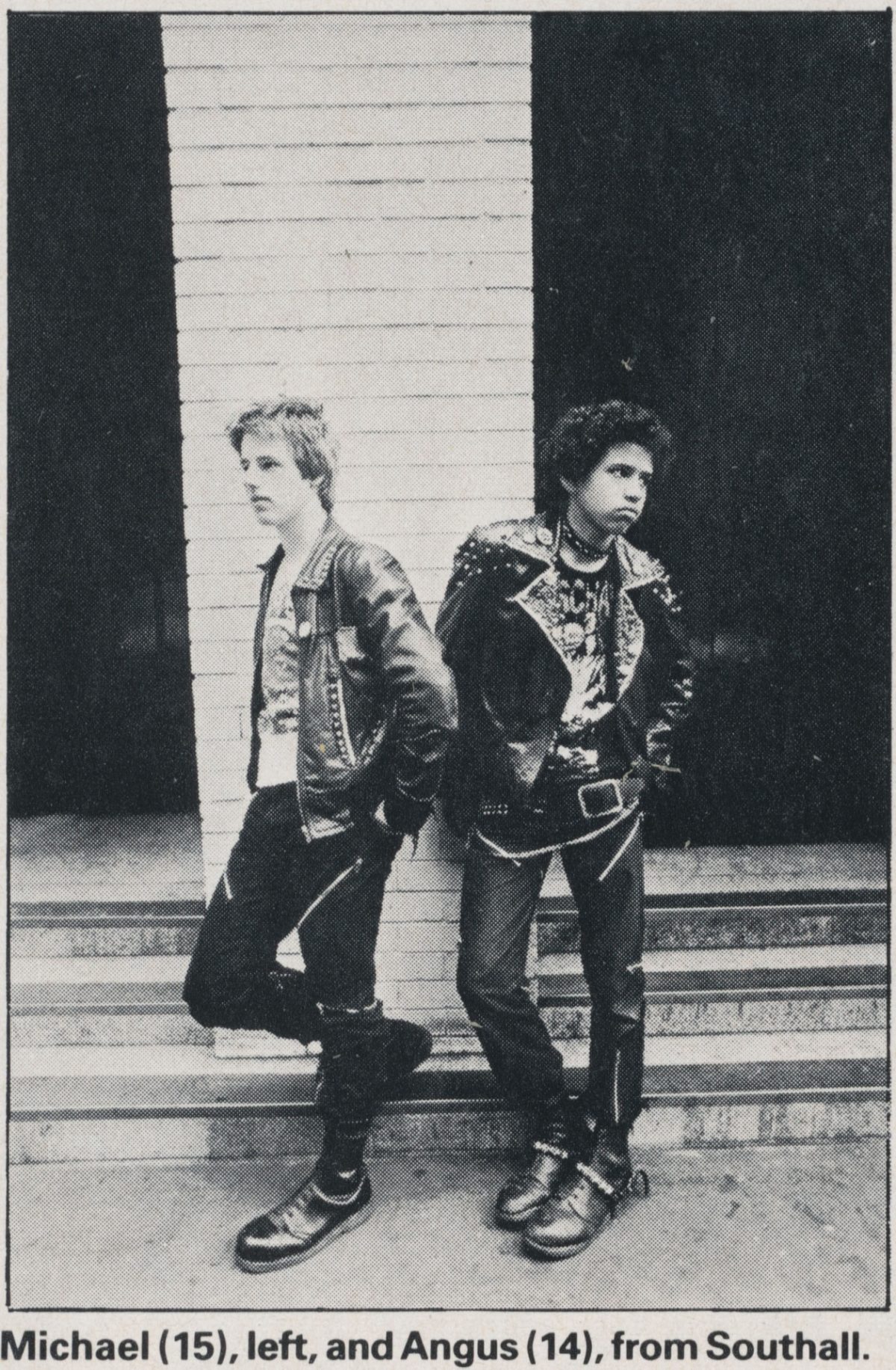 Michael, 15: "I like The Damned, Crass, Vice Squad, and the Pistols. I knew something was happening in 1977. I was into Dr. Feelgood then and that was about it."

Angus, 14: "I was into disco and all that normal boring junk. Now I listen to Discharge, Crass, Exploited, Pistols and PiL of course."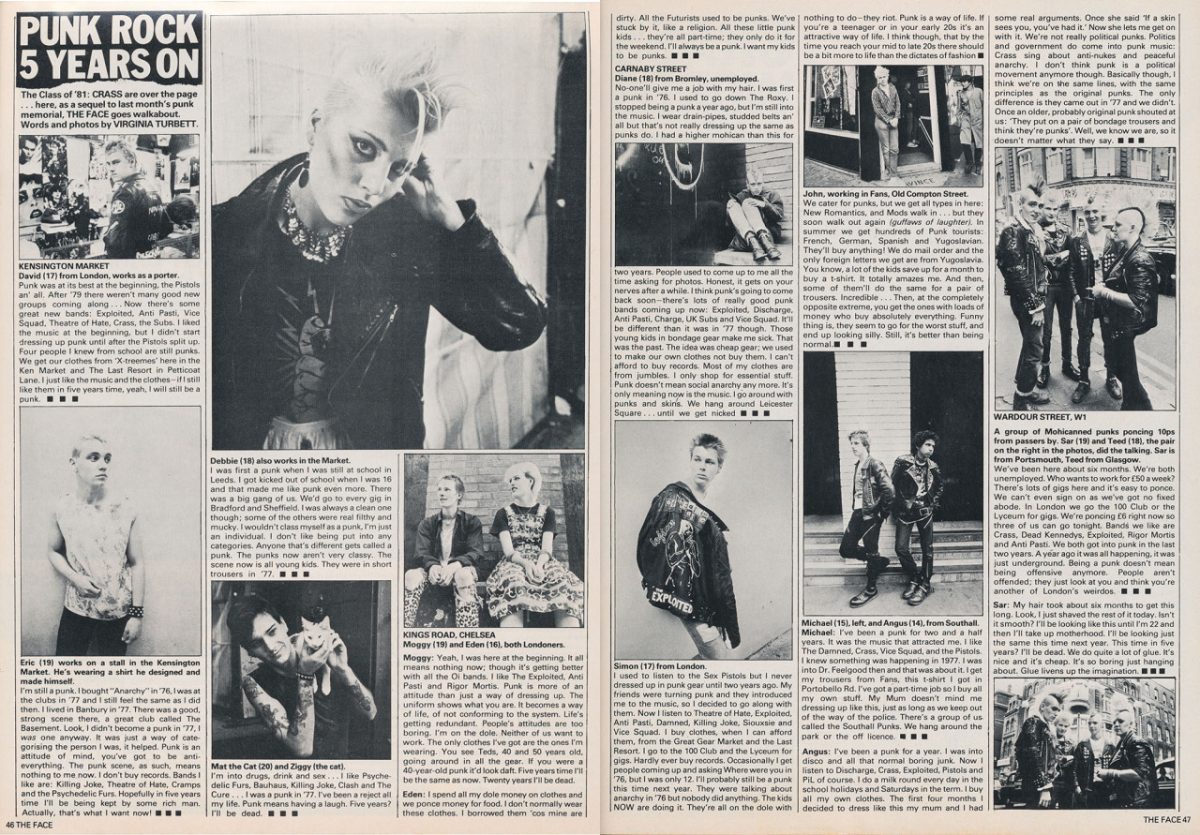 Via: Tombolare